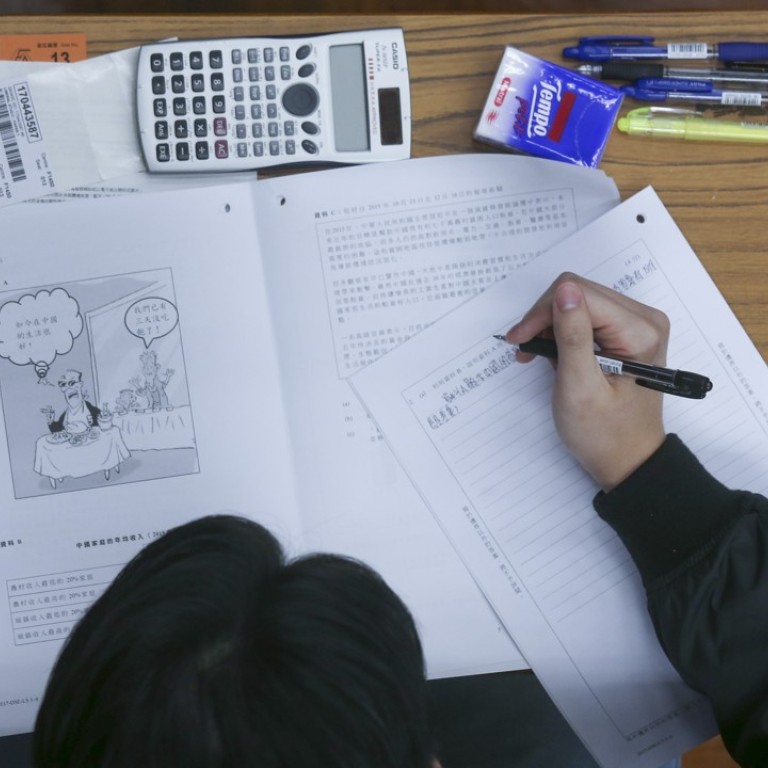 Hong Kong exam authority sees financial hardship as number of test takers falls
Administrator of annual Diploma of Secondary Education projects registered candidates to nearly halve in two or three years from peak of 82,283 in 2013
Heavy monetary losses in recent years could put the Hong Kong Examinations and Assessment Authority in a difficult position in two to three years' time, its chairman has warned.
As such, the self-financing statutory board has discussed with the government what to do after two independent firms finished a review of the situation.
On Monday, three days after an increase in examination fees for the Diploma of Secondary Education (DSE) was announced, Rock Chen Chung-nin said a falling number of students taking the papers every year had affected the authority's finances.
"Last year, the authority made a loss of close to HK$20 million, and we believe this amount will get bigger this year," he said.
Chen attributed the loss to fewer people taking the DSE and believed the authority would face financial difficulties in 2019 or 2020, when it might only have 45,000 candidates. At its peak, in 2013, the examination drew 82,283 candidates. Last year the figure dropped to 68,128.
The chairman said the authority had hired the two firms to report on its financial situation and staff. He added that the authority had engaged in preliminary discussions with the government but stopped short of revealing what solutions were proposed.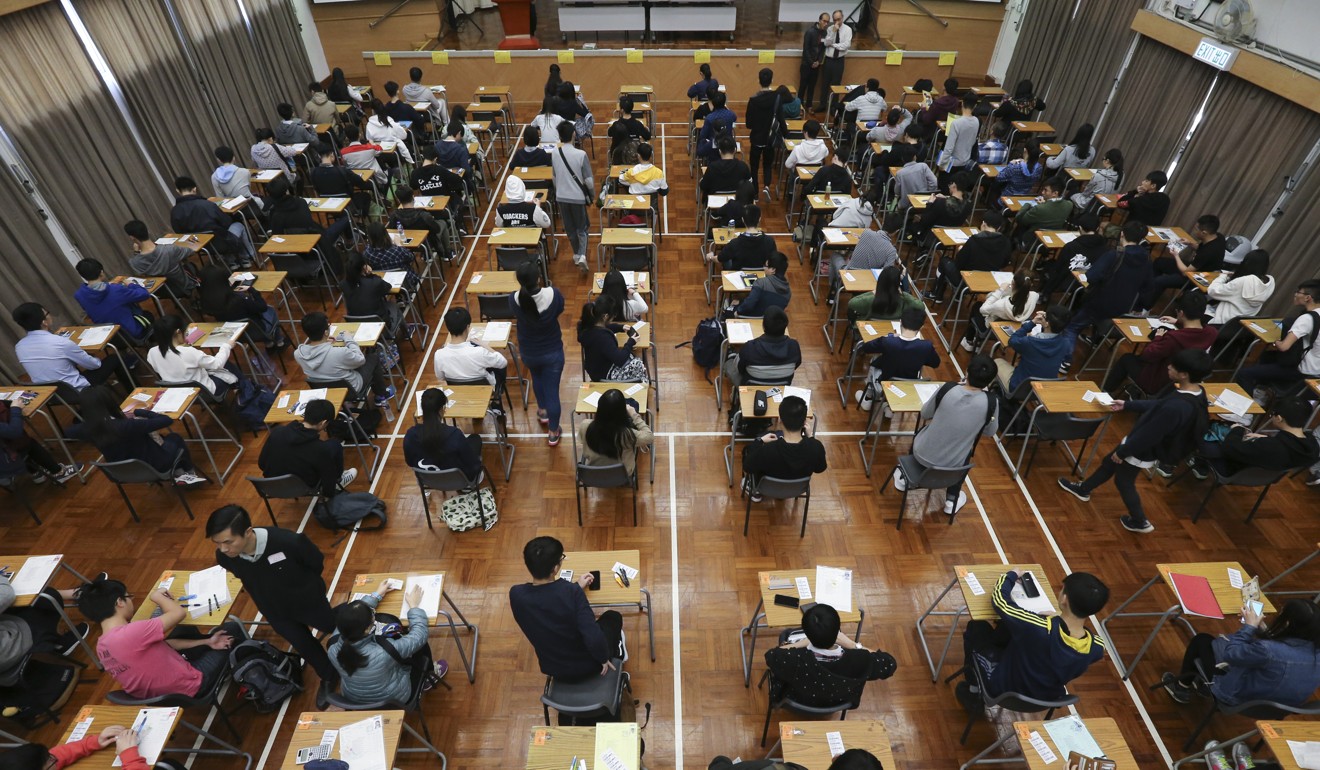 On Friday, the authority announced the DSE exam fee for language subjects would be raised next year by HK$24 to HK$619, while that for other subjects would increase by HK$16 to HK$414.
On the upcoming basic competency assessment – viewed as a less demanding version of the controversial territory-wide system assessment – Dr So Kwok-sang, the authority's incoming secretary general, believed the TSA exam was moving in a positive direction.
"From what I heard, the questions now are not too difficult and do not require drilling," he said.
"It is returning to the original aim of assessment, which is to ascertain a student's ability."
But So expressed hope that stakeholders could go beyond looking at results and merely measuring students' ability. He envisioned the assessment helping to enhance learning, such as understanding what pupils are lacking and the resources the government could give them.
He was open to discussing how the test could be conducted, such as whether it had to be done annually for every school.
This article appeared in the South China Morning Post print edition as: Finances of exams authority to be tested