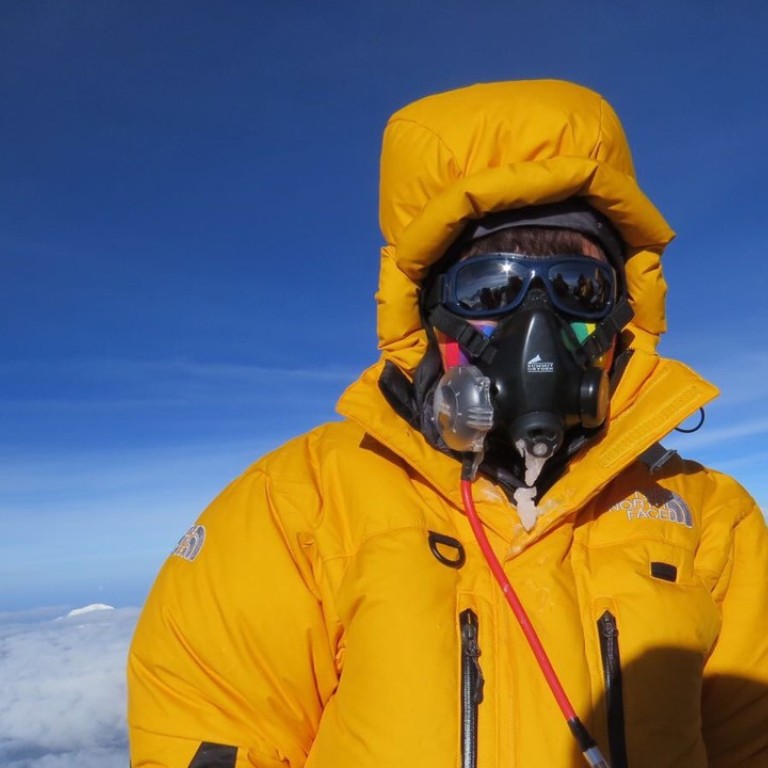 Hong Kong teacher who conquered Everest braved death to teach students a life lesson
Ada Tsang wants to show pupils how to achieve something you think is impossible
Hong Kong teacher Ada Tsang Yin-hung does not simply pay lip service to education. To inspire her students, she quit her job and conquered the world's tallest peak after narrowly escaping death on her previous attempts.
Speaking to the Post from Kathmandu, capital of Nepal, on Wednesday, Tsang revealed how she passed four dead bodies and overtook 40 to 50 climbers in No 8 typhoon level winds on her way to the top of Mount Everest.
"I was really touched when I reached the summit. I finally fulfilled my commitment to my students," she said. Tsang, 40, had promised to become the first Hong Kong woman to complete the dangerous ascent in a bid to persuade her young charges to pursue their dreams.
"I wanted to show students how to achieve something you think is impossible," she said.
"No matter what you do, please don't forget your original goal. Persistence can not guarantee you success, but at least it brings you closer to your destination."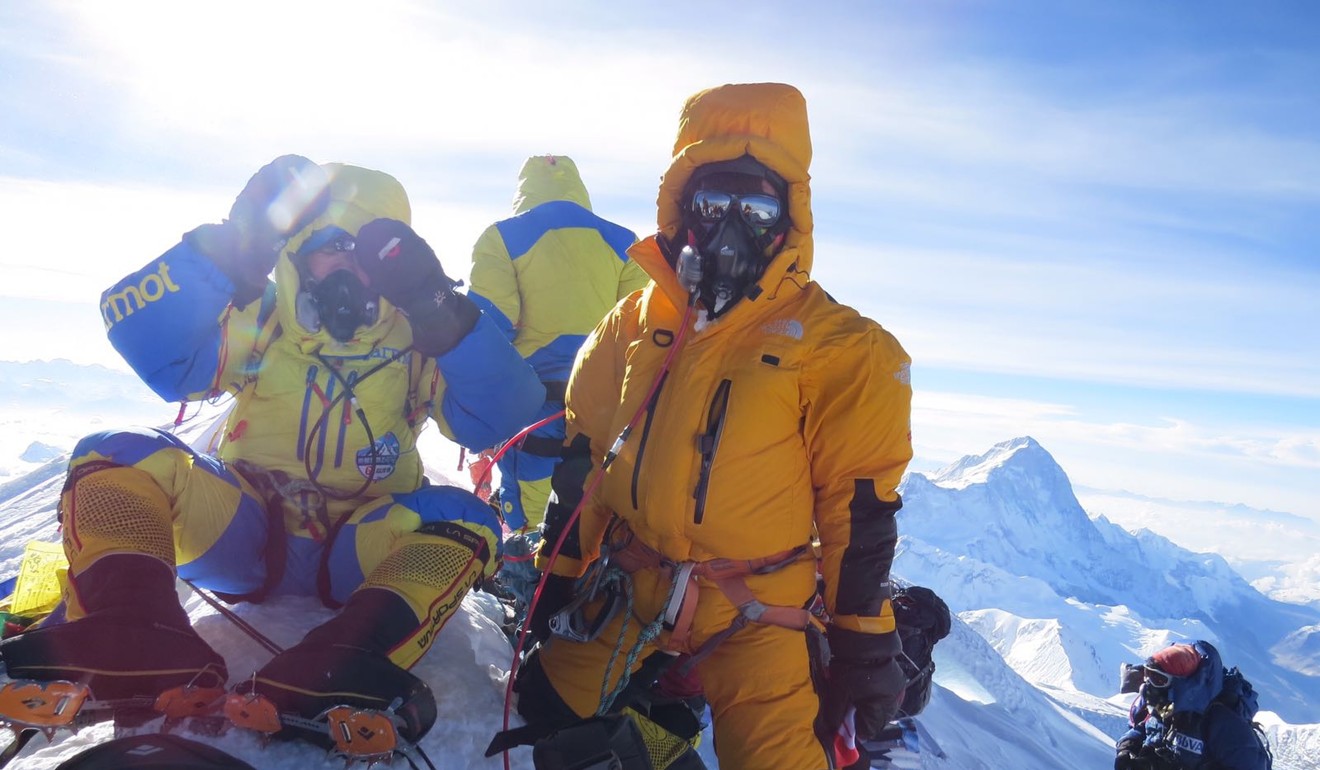 Despite being exposed to wild winds at an altitude of 8,000 metres and seeing four corpses along the way, Tsang said there was no time to fear. "I kept reminding myself: Ada, focus on your step."
"I realised life was very fragile above 8,000 metres" said Tsang, who has spent most of her life in the urban setting of Hong Kong.
News of her achievement sparked jubilation on social media, even leading education chief Eddie Ng Hak-kim to write on his Facebook page: "Congratulations on Ms Tsang's success in making it to the top of Mount Everest! Her spirit of rising to challenges is worth learning for all students."
But Tsang was unimpressed, saying she could only "laugh" upon receiving the minister's praise.
"Education is not lip service. I hope next time [officials and schools] could show their support with actual deeds," she said.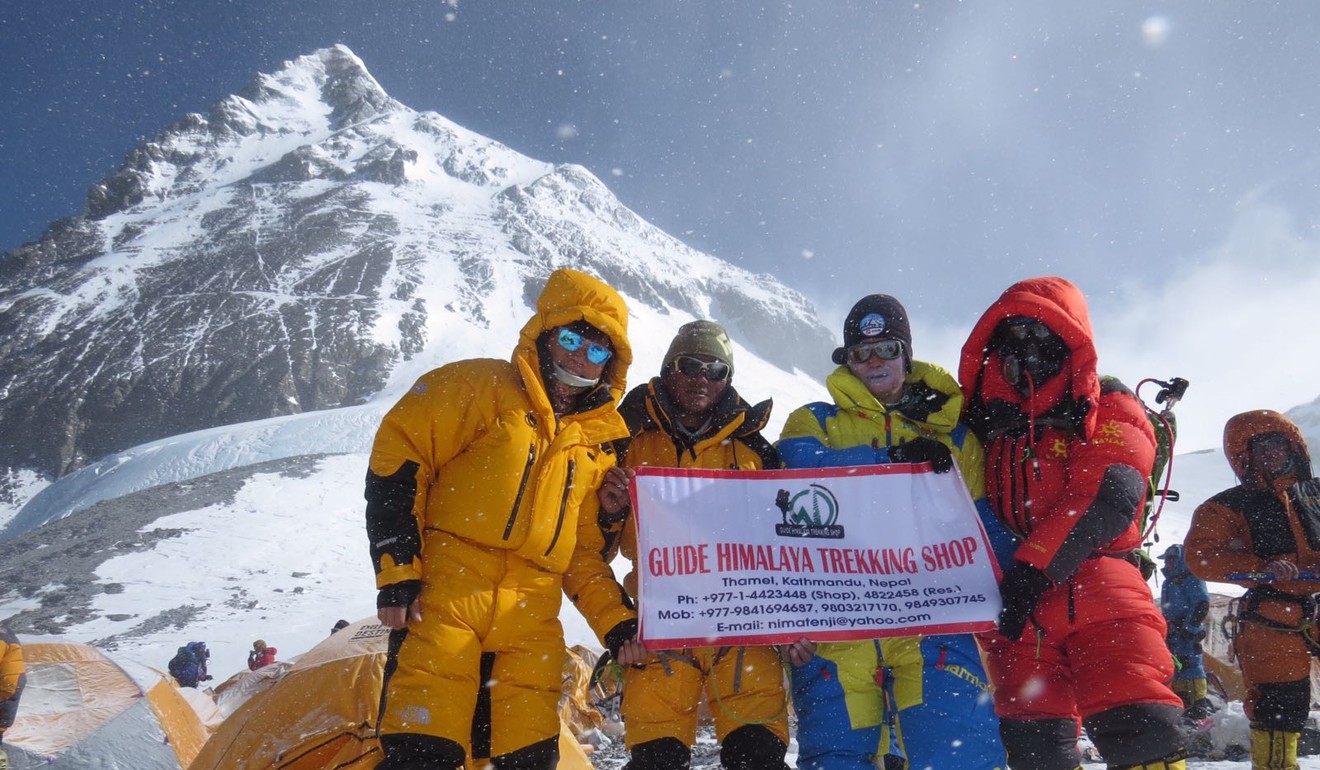 Tsang had to quit her job in April to make her third Everest bid – her previous two attempts had caused inconvenience for the school's administration and her leave was not approved.
"Man-made hardships are more difficult to overcome," she said.
"Even though I have left school, I will still be my students' Ms Tsang," she added.
The former life education teacher said her family's full support had helped her complete the mission.
"My mother told me that I needed to fulfil my commitment first to be able to take the next step of my life. It was not easy for a parent to say that," Tsang said.
This article appeared in the South China Morning Post print edition as: teacher braves death to give lesson in life