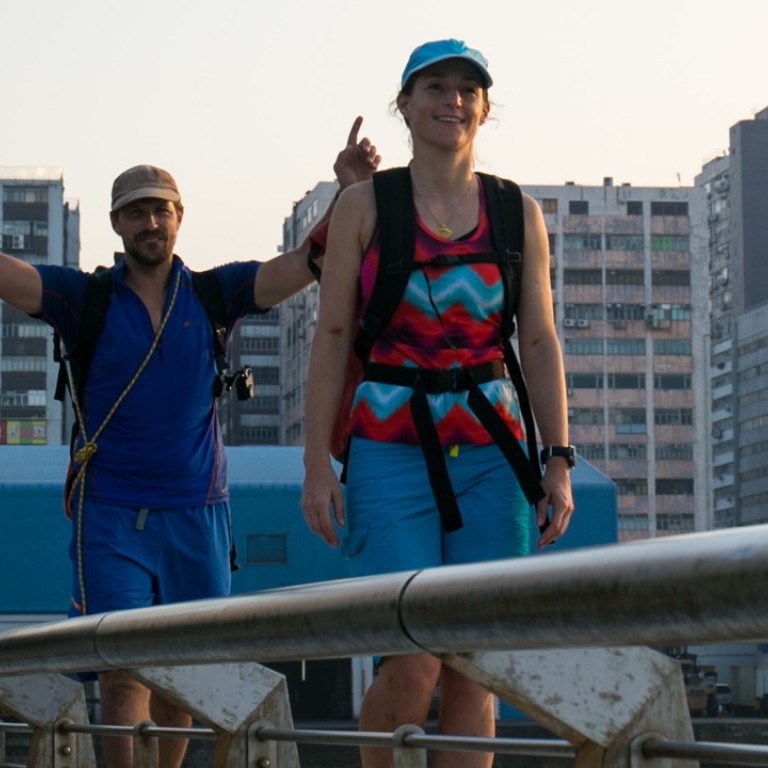 Couple successfully circle Hong Kong Island coastline, putting its polluted areas on the map
First people ever to climb, swim and scramble their way around recall the beauty and pollution they encountered
Paul Niel and Esther Röling emerged wet, exhausted, but elated when they arrived at Siu Sai Wan, Chai Wan on Sunday evening after a groundbreaking journey around Hong Kong Island.
The couple successfully completed a round-the-island expedition in which they combined climbing, swimming and scrambling to get around the city's coastline.
Six days prior,
they set out to create
Hong Kong's
first ever coastal pollution map
in partnership with the city's Open University, which provided them with a device to gather and analyse water samples as they went. The two were the first people to ever circumnavigate the entire island in this manner.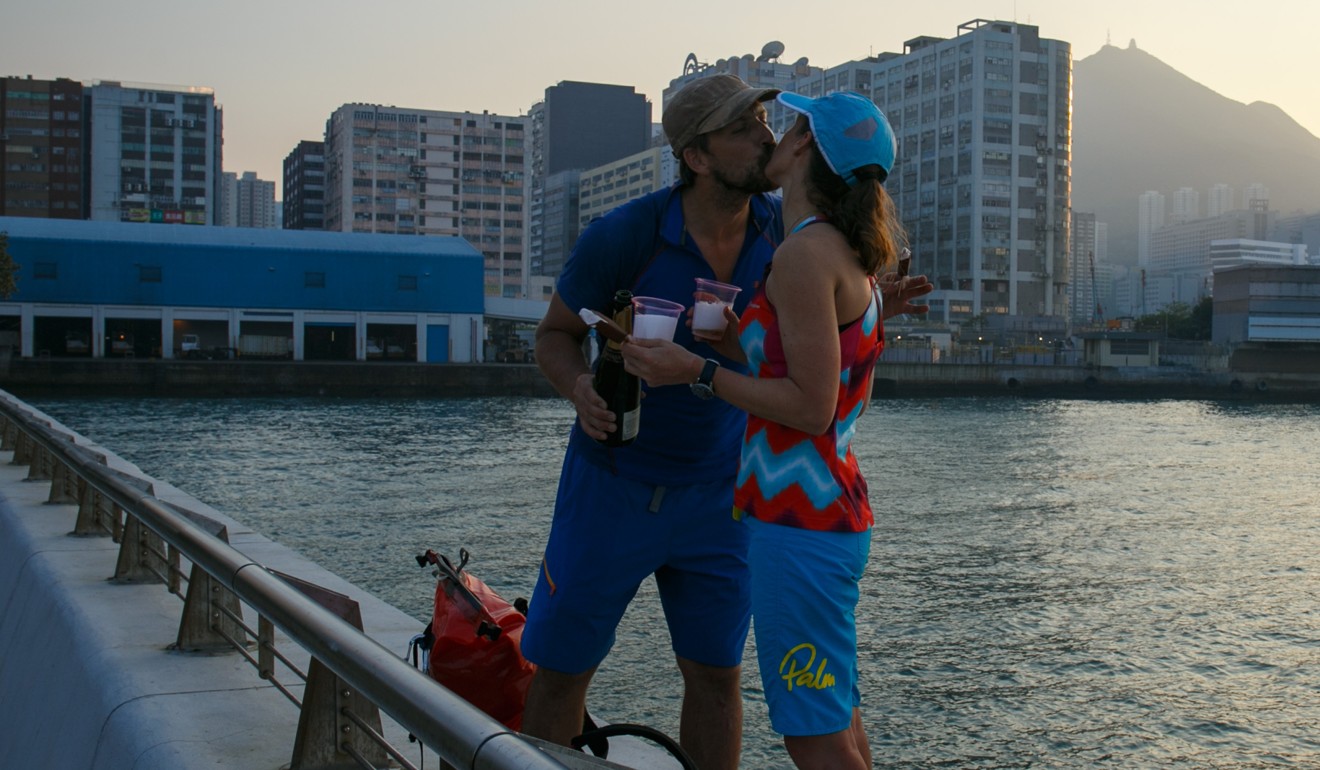 "We're very relieved and happy that we made it," said Niel, a locally based Austrian adventurer and mountaineer. "The weather played a lot of different games with us this past week, from a black rainstorm – which left us, plus our sleeping bags and supplies, soaked and miserable – to baking hot sun."
Delighted to have arrived one day earlier than they expected, Niel and Röling spent 11 hours a day on the slippery, barnacled rocks, climbing and jumping in and out of the water, and sleeping out on the rocks in a tent at night.
It took a toll on their bodies, though, as they picked up blisters, chafing, bruises and cuts that became swollen and infected. They were constantly wet and lacked opportunities for treatment.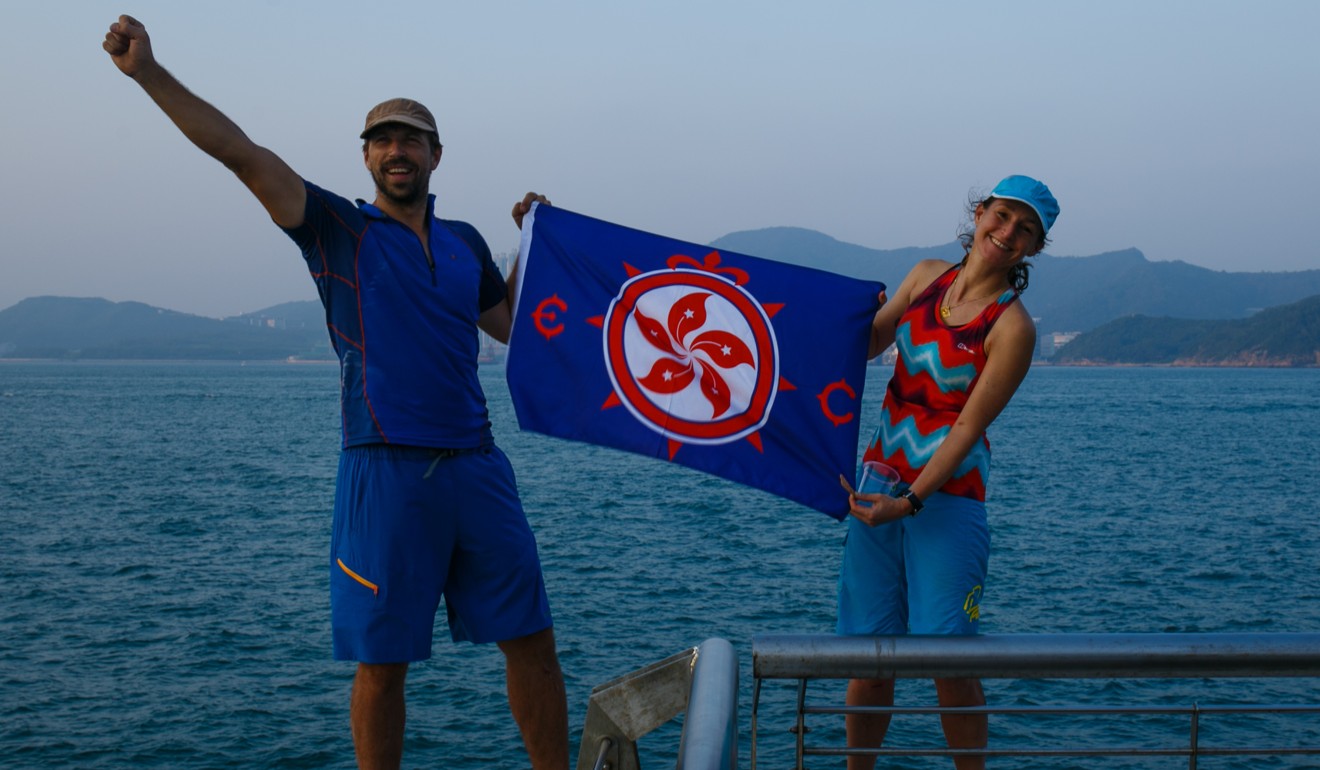 "We're hoping to get home and see to our wounds before they get too bad," said Röling, a Dutch chef, noting their first order of business upon returning home was to cuddle their 16-month-old daughter.
By travelling around the shoreline this way, they were treated to a view of Hong Kong few get to see. "It was definitely totally eye-opening," Röling said. "From the sheer beauty of the coast to the amazing adventures and people we met along the way."
"Hong Kong's nature and outdoors are incredible," Niel added. "We had giant birds ­with sharp claws – they looked like eagles – attacking Esther's helmet. We saw jumping fish, and had to swim through jellyfish and sea urchins. We even found several starfish in Chung Hom Kok."
The next step is for Open University's applied science and environmental studies team to analyse the data the two gathered through the device, and the water samples they collected. The aim is to create a snapshot of the water quality, biodiversity and coastal pollution along the city's shore.
Niel called it "a bit too early to give an analysis" but could attest to a range of quality. The southern entrance of Aberdeen harbour, he said, was "probably the most disgusting water we've ever seen", describing it as heavily polluted with "dead fish floating next to us".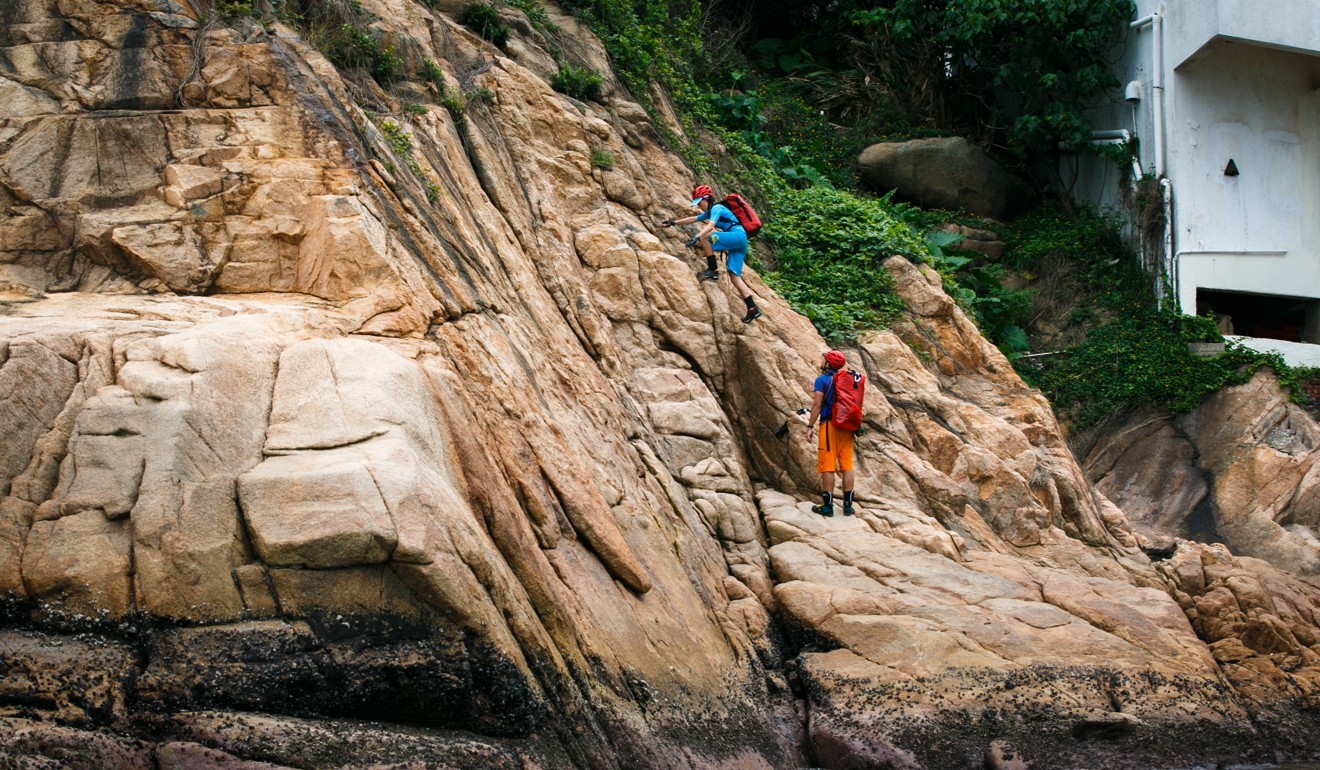 Until the official results are out, they have been updating their
Global Alert app
for the non-profit group Ocean Recovery Alliance,
mapping over 100 hot spots on the island's coast and maintaining a personal account.
"We've been counting how many abandoned fridges we can find," he said, recalling at least 12 of them as well as 1980s-style TV sets and barber chairs.
Yet the biggest surprise for Niel was working well his wife Röling. "We worked amazingly well together as a team, and that makes me very happy."
This article appeared in the South China Morning Post print edition as: Pair put coastal pollution on map by circling island