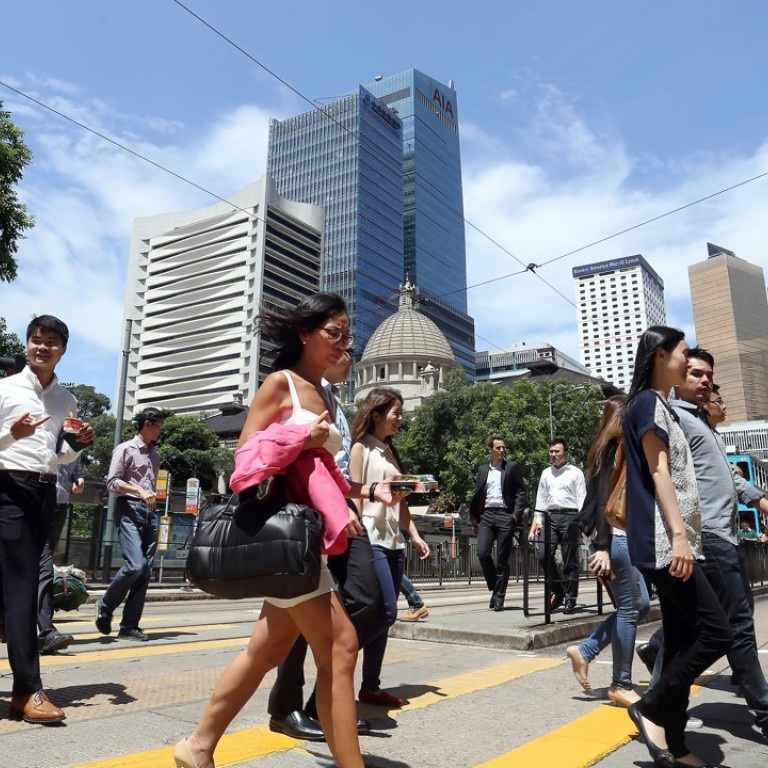 Fewer Hong Kong women saving money, survey finds
Situation even more dire for those earning lower incomes as advocacy groups urge changes in government policies
For most Chinese, saving money is a virtue taught since young, but a recent survey has found that fewer women in Hong Kong routinely set aside "personal money" compared with a decade ago.
From January to March, the non-profit Hong Kong Ladies Dynamic Association conducted a poll of women across the city, receiving 1,193 valid questionnaires; 67 per cent of respondents were married.
A total of 28 per cent said they did not have a habit of amassing personal savings – 'secret money' in Cantonese – up from 24 per cent for a similar survey in 2007.
Association chairwoman Susan Lau Kwai-yung said that 63 per cent of those who did not save cited a lack of surplus income, while 32 per cent claimed their income or living allowance was barely enough to meet living expenses.
The situation was even more dire for those earning lower incomes. Only 38 per cent from families whose household income was HK$5,000 or below said they had personal savings – down sharply from 2007's 65 per cent.
"This large drop reflects a deteriorating trend in the living conditions of women from lower-income groups," Lau said.
She added that pay rises generally could not keep pace with inflation, with some women mentioning to her the high price of produce at local markets.
Association president Alice Mak Mei-kuen said current welfare policies did not consider women's unique needs.
She urged the government to quickly implement a retirement protection scheme taking into account women who do not work outside the home. Mak also proposed the city offer free health check-ups for low-income women to head off serious illnesses that could be costly in the future.
Sze Lai-shan, an organiser with the non-profit Society for Community Organisation helping working-class women in the city, said its clientele had difficulty finding jobs due to family commitments, such as caring for their children.
She called on the government and industries to allow for more flexibility in holding part-time jobs to allow them to earn extra income.
Rita Ching, deputy CEO of local NGO The Women's Foundation, said it was hard for women from lower-income backgrounds to save given Hong Kong's high inflation rates, especially if they lacked good financial management skills. For the majority of these women, providing for their children's education was the overriding priority, with many women sacrificing their own needs to pay for their children's tuition.
She added that some single mothers also prioritised their children's wants in hope of compensating for the loss of a father.
This article appeared in the South China Morning Post print edition as: Fewer women in city saving money, survey reveals