Everest-conquering Hong Kong woman rejects criticism for not helping dying climbers
'I was helpless myself,' says first female Hongkonger to scale world's highest peak
The first Hong Kong woman
to scale Mount Everest
has defended her decision to carry on up the mountain without helping dying climbers, in the face of online criticism.
Speaking on a radio programme on Monday, Ada Tsang Yin-hung said she could only walk past the doomed hikers. Sharing her oxygen supply would have meant dying herself, she said.
She said she saw a man with glazed eyes sitting on the ground during the trek. He had not brought an oxygen cylinder or Sherpa guide with him.
"It was not that I did not want to save him. I was helpless myself," the 40-year-old former school teacher said.
"It would be like asking someone who cannot swim to save another swimmer," Tsang said, adding that it was hard for someone on the ground to imagine the challenges facing climbers at an altitude above 8,000 metres.
None of the hikers with her stopped and offered the man help, Tsang said.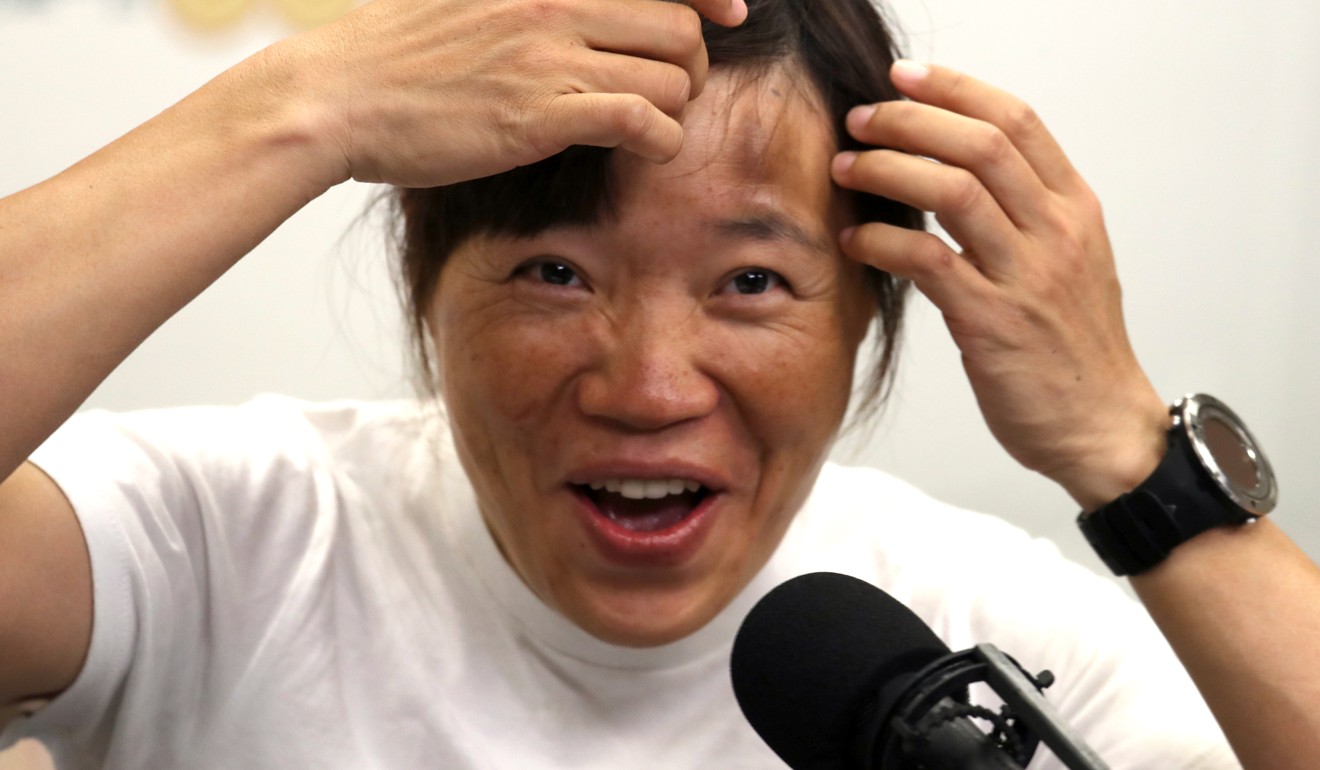 The man was dead when they came back downhill.
Tsang
arrived back in Hong Kong
after her expedition up the world's tallest mountain on Sunday. She has since faced criticism from some internet users for what they see as disregard for other climbers' suffering.
One Facebook user, posting a comment on a news story about Tsang's achievement, wrote: "Seeing a man like this, any conscientious person would immediately give up conquering the peak and save others first."
Another asked: "How could she justify the behaviour of leaving others to die for her own glory?"
Tsang said the image of the dying man haunted her. But when she discussed it with her Sherpa guide later, she said, the experienced mountaineer told her the man was doomed to die by that point, as he had suffered serious frostbite, and an oxygen bottle would not have saved him.
"I guess it was his own choice," Tsang said. "Hikers aiming to conquer Mount Everest make light of death."
The Hong Kong teacher revealed earlier that she had passed four dead bodies and overtaken 40 to 50 climbers in No 8 typhoon-level winds on her way to the peak.
Tsang also narrowly escaped death on her previous attempts.
In 2015, she fractured her skull after being caught in an avalanche triggered by a 7.9-magnitude earthquake that killed 17 climbers.
This article appeared in the South China Morning Post print edition as: Everest teacher defiant against online criticism