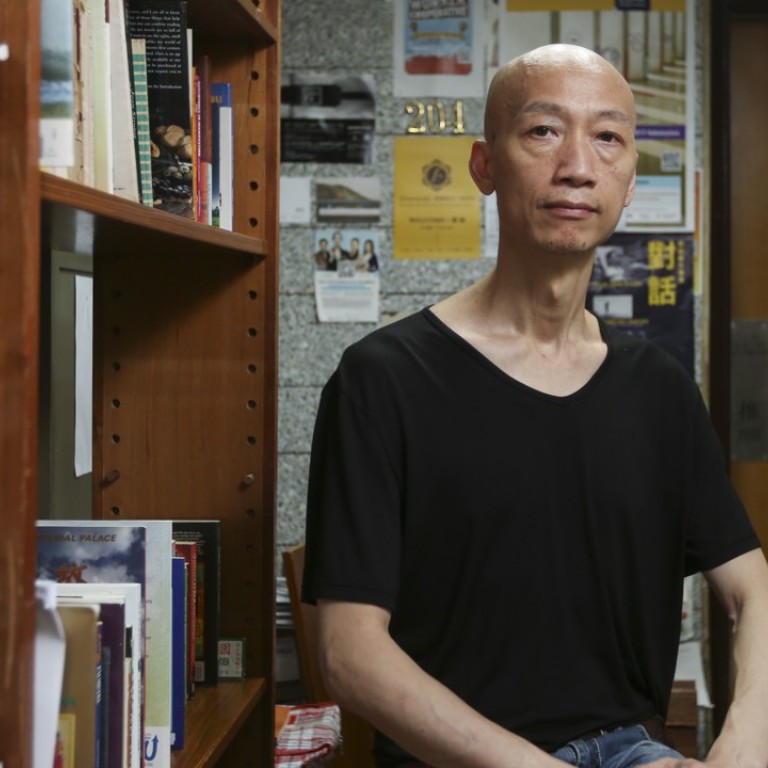 Second-hand bookshop to reopen as social enterprise after donors save business
Failing second-hand bookstore was rescued by HK$150,000 in donations from the public
The owner of a failing second-hand bookstore in Hong Kong which was rescued by HK$150,000 in donations from the public has told how he hopes to "climb Everest" by reopening his shop as a social enterprise which is co-owned by the donors.
Surdham Lam, owner of FlowBooks in Central, said he was extremely grateful for the public's generous support for his a successful online crowdfunding campaign in May, adding "every single contribution was so important".
The 53-year-old bookseller from Wong Tai Sin, who founded his business in December 1997 shortly after the handover, said he is now considering how to relaunch his shop, which has been mainly offering second-hand English books, to make it a long-term profitable business.
He said he was in talks with a corporate sponsor, online rental platform ECrent, to explore ways of generating more income for the shop.
"I want to tell the donors that no matter what the situation, this is now a co-owned book shop," he said. "[We survived] because 2017 was all about giving a helping hand. So thank you very much to the donors; every single contribution was so important. So we can now make another step forward; this is like climbing Everest and we can reach the top together."
Lam, whose shop in Lyndhurst Terrace has been temporarily locked since he fell into arrears with his landlord, said he understood criticisms from some online commentators that he should not be given special treatment as a business owner.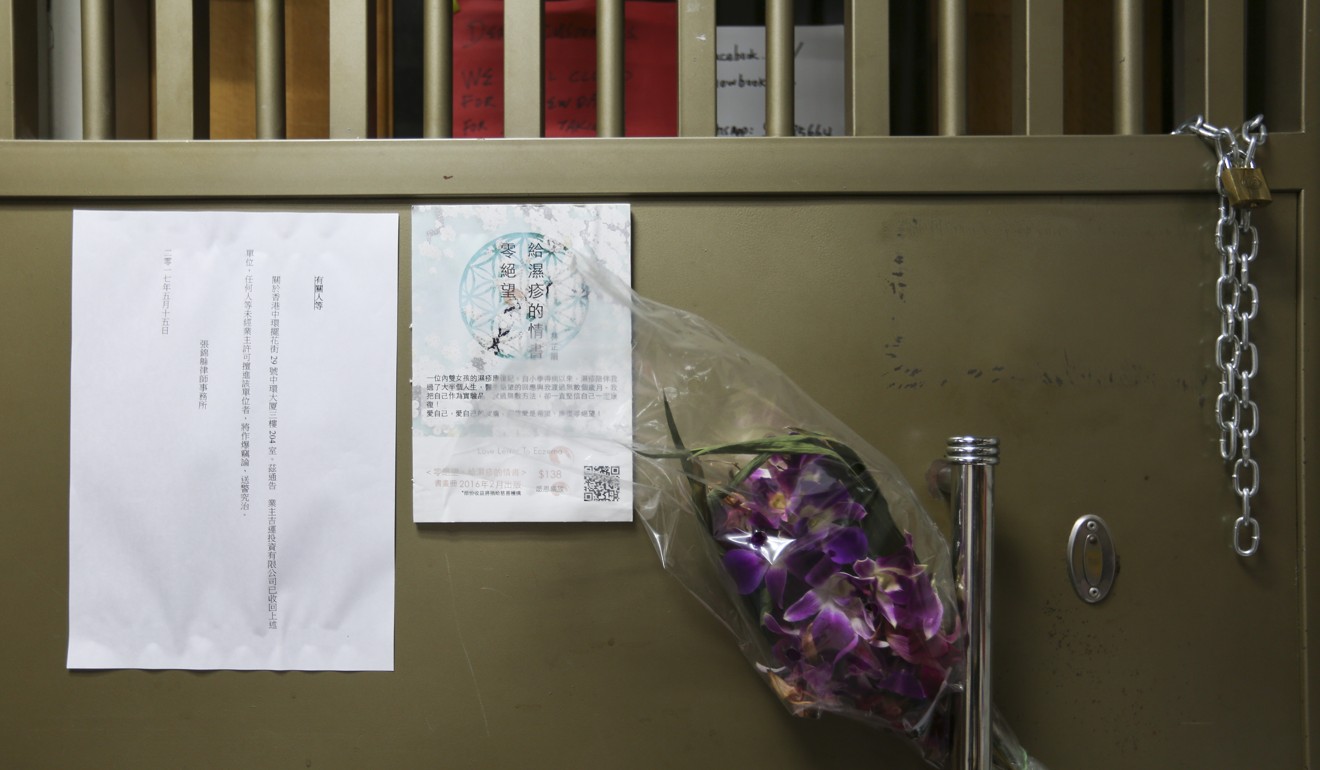 He is planning further fundraising to put the next phase of his business development plan into action.
"I am not expecting everyone to agree with how I run the business," he said. "But we will definitely not waste the money donated; we want to use it in the best way. This is a collective initiative; that is the new value I want to impart on it. Every day is a new challenge."
Hong Kong's bookshops have found it increasingly difficult to survive because of rising rents and the growing popularity of online book stores.
Dymocks and Page One, book store chains from Australia and Singapore respectively, have both been forced to close their Hong Kong branches in the last two years.
Zeoi-jin in Mong Kok is one independent bookstore which has managed to buck the trend.
The city also continues to feel the impact of the
2015 disappearance case of the Hong Kong-based booksellers
. The publishers, who were all linked to company Mighty Current which produced material critical of the central government, eventually turned up in the custody of mainland authorities.
Tammy Ho Lai-ming, professor in the department of English at Hong Kong Baptist University, said that although FlowBooks does not stock the same type of politically sensitive books that the Causeway Bay booksellers traded, the "disappearance of the Causeway Bay booksellers is very much in the minds of everyone working in the book industry."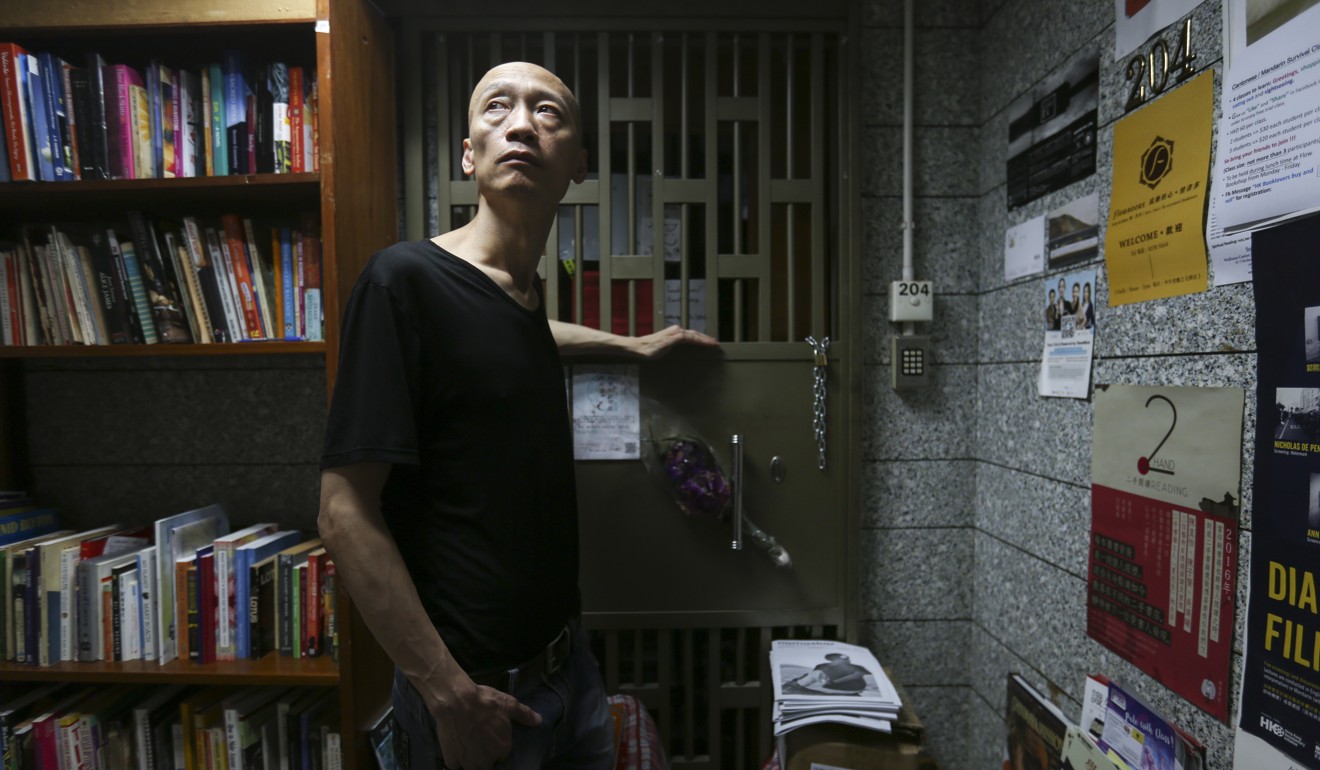 She said there may be "chilling effects on publishers, writers and academics who might be deterred from dealing with politically sensitive subjects, for fear of repercussions."
"The atmosphere of the urge to censor and self-censor is all too present," she said.
Last month's SimplyGiving crowdfunding campaign for FlowBooks raised more than HK$150,000, almost HK$90,000 of which was generated through offline fundraising efforts.
In the final hours of fundraising, an event at music venue The Orange Peel in Lan Kwai Fong raised more than HK$4,000 for the suffering book store.
A SimplyGiving spokeswoman said the platform was "allowing people from all walks of life to ask for donations directly to be used on personal projects."