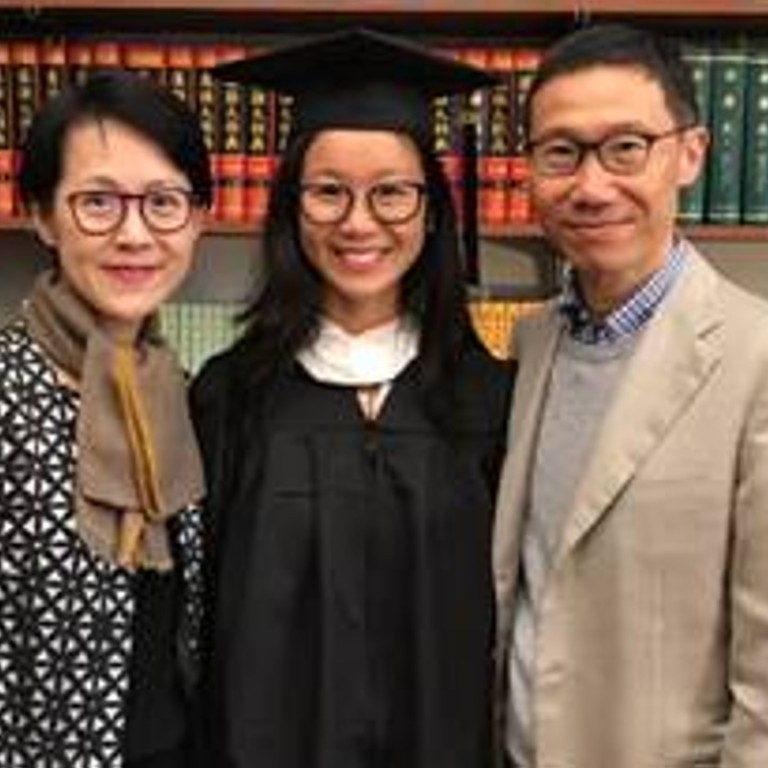 Hongkonger who tutors prisoners gets top Ivy League honour
In her valedictorian speech, Chow Jin-yun also thanked 'unsung heroes' such as janitors and security guards for her Princeton experience
A Hongkonger who tutors prison inmates has been given the top honour for her class this year at a prestigious Ivy League university in North America.
Chow Jin-yun, a former student at the Independent Schools Foundation Academy in Hong Kong, said she was "surprised and flattered" after being named valedictorian, the highest ranking student, at Princeton University for 2017.
The 22-year-old graduate delivered the valedictorian speech at her graduation this week, in which she praised the university's "unsung heroes", including security guards, janitors and other university employees whom she said had "shaped her Princeton experience".
"For me, being named valedictorian is much less about being recognised for my academic achievements and more about being given the opportunity to say something that matters to a group of extremely talented and diverse students who are about to go into the real world," she said.
"In my speech, I also talked about the importance of giving genuine human interaction a chance to blossom when we are all governed by our over-packed schedules.
Chow will pursue a PhD in comparative literature at Stanford University, after completing her undergraduate degree in the same subject at Princeton. During her course she studied Latin, German and Old Irish, as well as taking literature classes in Chinese and French.
The talented graduate, who said she liked to relax by going to the gym, doing yoga and listening to German pop music, also spent time teaching prison inmates in New Jersey through Princeton's Petey Greene Programme. The initiative, which is supported by 20 volunteers at Princeton, aims to promote academic achievement in prison classrooms in a bid to reduce re-offending rates.
"I wanted to help inmates realise they do have a future awaiting them after prison, and that education and employment are viable pathways out of poverty, violence and crime," Chow said.
"I recognise I grew up in a very privileged academic and social environment, and it dawned on me that my strong love of learning was largely the result of privilege."
Chow, who plans to pursue a career in education, said she had enjoyed her early schooling in Hong Kong, and had never taken a formal standardised exam except for quizzes and tests in the classroom until the 10th-grade.
"Although this may seem highly unusual and atypical of schooling in Hong Kong, I believe it really instilled in me the idea that learning is not painful, but immensely pleasurable," she said.
She added her parents were of course "very proud" of her achievements.
"They have always wanted for me to find joy and pleasure in whatever I decide to pursue," she said.
"They are more than delighted that I ended up striking a balance between intellectual inquiry and community service in the form of criminal justice reform."