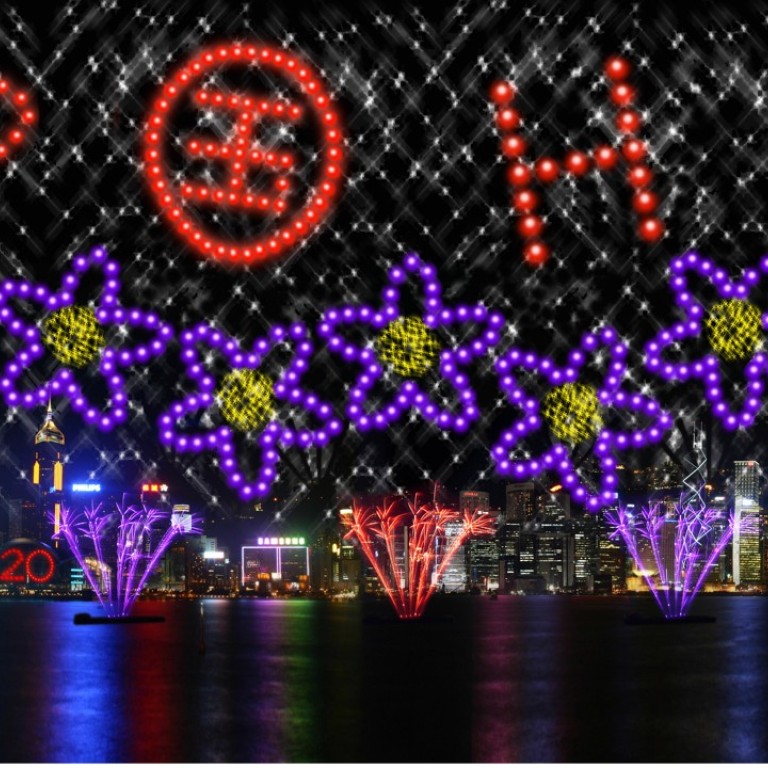 Hong Kong fireworks display for 20th handover anniversary sparks controversy over use of simplified Chinese characters
City's most expensive fireworks event since 1997 to run 23 minutes over Victoria Harbour at cost of HK$12 million
A "super fireworks wall" measuring 1,250 metres long and 300 metres high is set to light up the sky over Victoria Harbour on July 1 to celebrate
Hong Kong's 20th handover anniversary
, but a plan to use simplified characters in the display has sparked controversy.
At a cost of around HK$12 million – the city's most expensive fireworks event since 1997 – the show is to include multimedia components such as music, LED screens and beam lights, according to a production company for the event.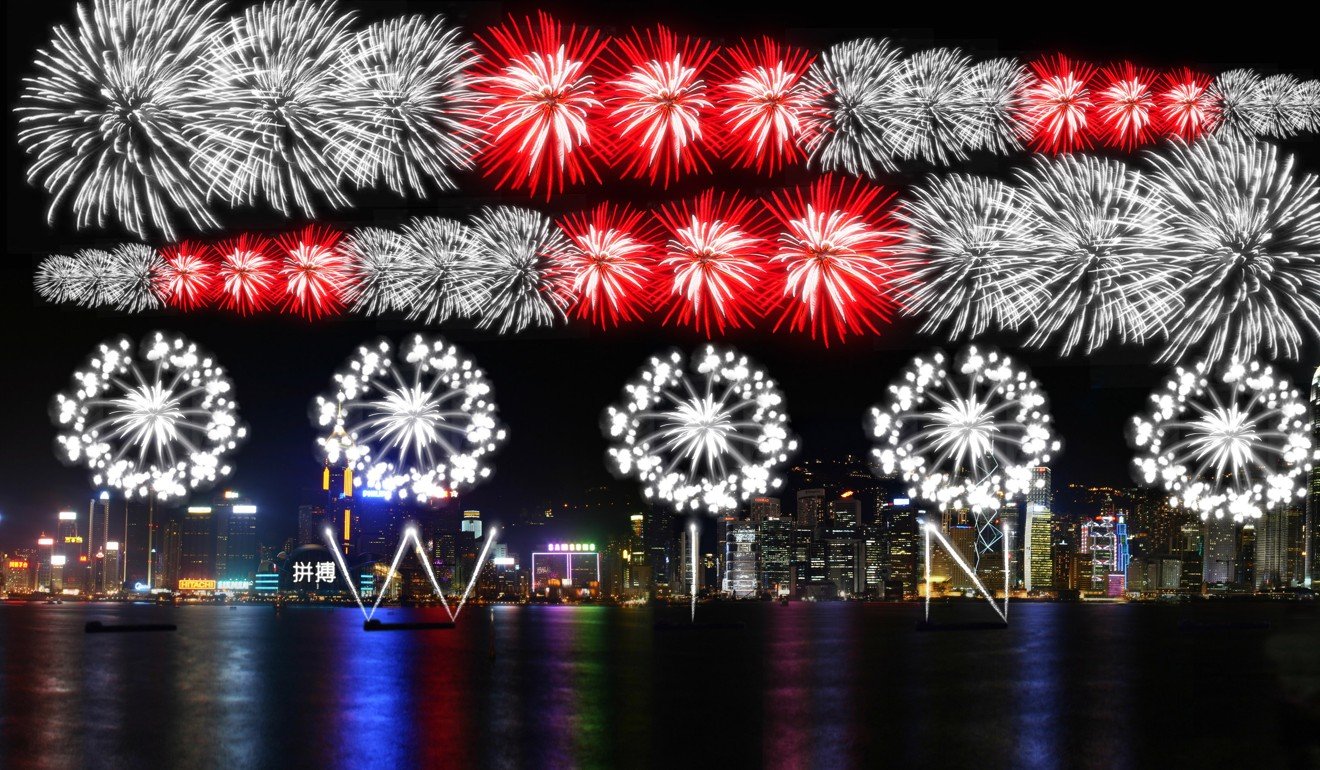 The song "Another Day of Sun" from Hollywood blockbuster film La La Land will be used in the sixth segment of the eight-segment show, the company added.
"Apart from lighting up Victoria Harbour, the beam lights outside Golden Bauhinia Square will create amazing 3D effects with the fireworks," said Wilson Mao, CEO of China Pyromedia Group.
A total of 39,888 shells are to be discharged from five barges during the 23-minute show at 8pm on July 1.
As the fireworks show begins, the words "China" and "Hong Kong" will appear in the air, with the country rendered in simplified Chinese characters and the city in English initials.
In the run-up to the segment displaying "China HK" in red, some in the online community asked why organisers would not use traditional Chinese characters, which are more common in the city.
Simplified characters are used on the mainland, as well as in Singapore and Malaysia.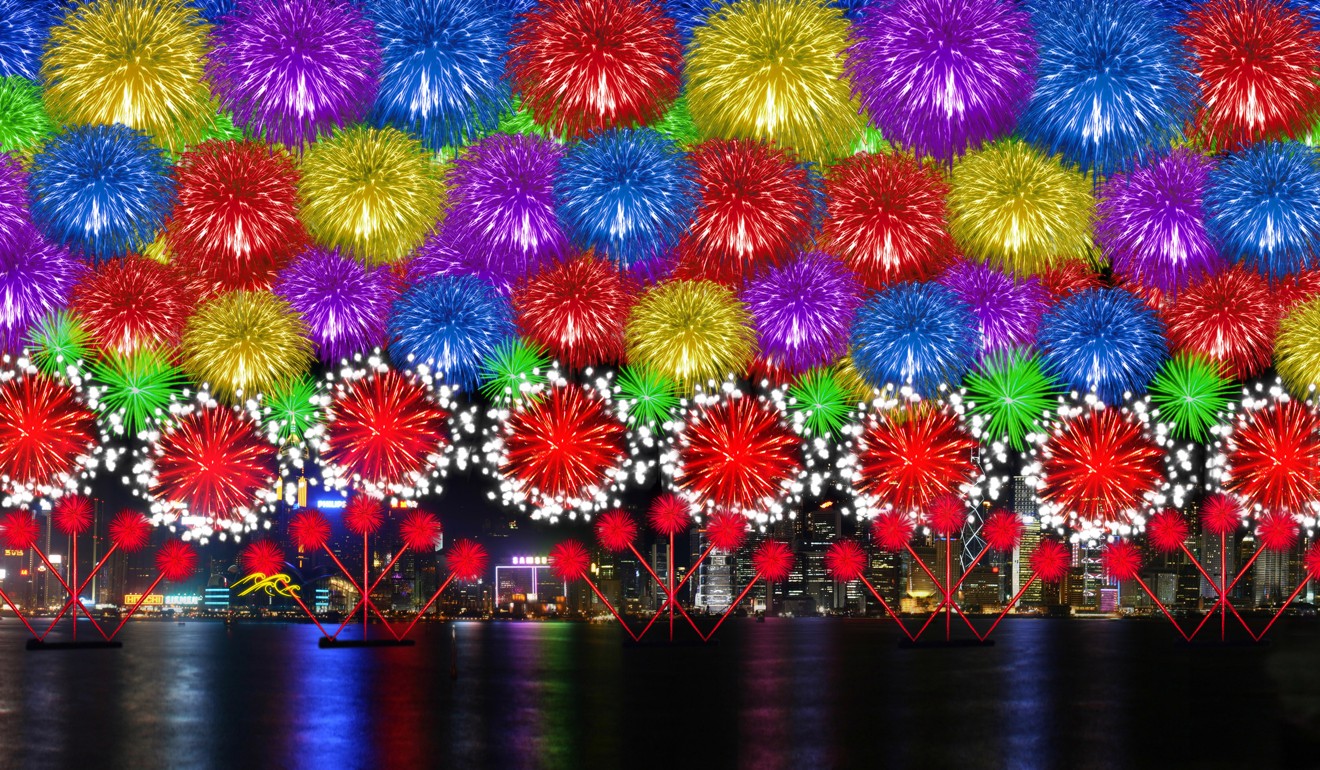 "This clearly shows that this display is only for entertaining mainlanders instead of Hongkongers," an internet user wrote. Another asked: "What is the point of arranging this display as it will both pollute the environment and burn taxpayers' money?"
Fiona Cheung of Million Production and Promotion Company, which oversees part of the display arrangements, said technical concerns were behind the plan to use simplified Chinese.
"It would be difficult for the traditional 'gwok' [the second character for China] to be presented well in the sky," she said. "We used the simplified 'guo' during the city's 15th anniversary for this reason."
This article appeared in the South China Morning Post print edition as: Simplified Chinese plan sets off July 1 fireworks storm