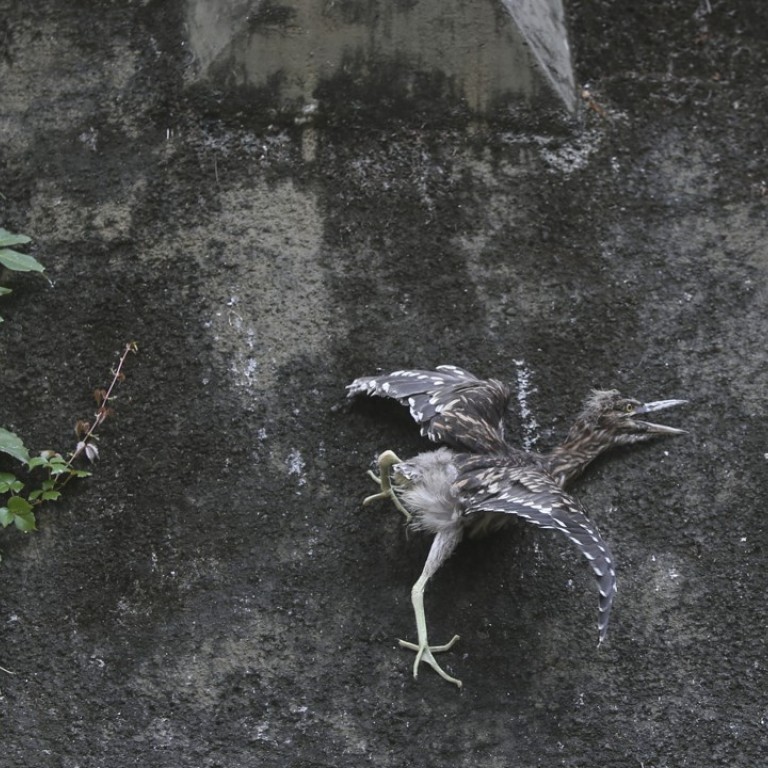 Angry Hong Kong green groups call for official action as more egrets die from tree pruning
Death toll rises from 12 to 17 more than a week after the incident
A host of Hong Kong green groups urged the government to launch a thorough investigation into the pruning of a tree forming part of a protected egret colony as the number of dead birds from the incident rose on Friday to 17.
Their call, coming more than a week after
the fatal operation
came to light, took aim at two government departments.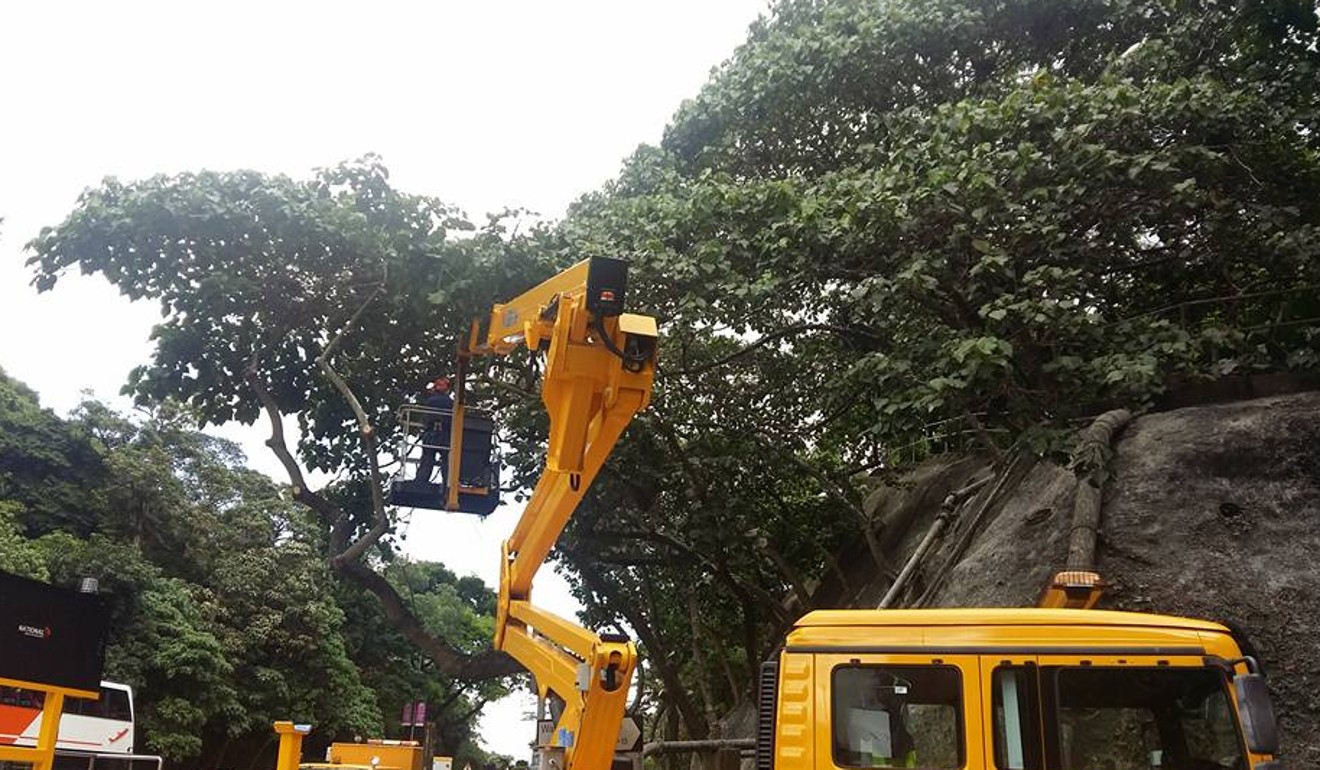 Representatives from environmental groups such as Greenpeace, the Hong Kong Bird Watching Society, and World Wide Fund for Nature protested outside an office of the Agriculture, Fisheries and Conservation Department (AFCD) in Sham Shui Po.
They sought to exert pressure on conservation officials to look into the pruning operation carried out by Leisure and Cultural Services Department staff.
"The LCSD should not continue to avoid this issue," said Woo Ming-chuan, conservation officer at the society. "We are here to urge them to give the public a clear explanation of this rather serious and unprecedented incident."
"Not only the pruners but also those who made the decision to conduct the pruning and senior managers who were at the scene when the incident happened should be investigated and take due responsibility," she added.
Woo said 15 green groups joined the protest to express their "anger, shock and disappointment" over the destroyed nesting colony of egrets and herons.
At least 12 hatchlings, along with some eggs, were believed to have fallen from the branches on June 6 when LCSD workers were pruning trees in a wooded area on Kwong Fuk Road near Wan Tau Kok Lane, next to the old Tai Po police station. The LCSD said it had acted to ensure public safety.
Also last week, the Hong Kong Institute of Landscape Architects issued a statement criticising the LCSD for "toning down its liability" in the incident.
On Friday, the AFCD said it met with LCSD representatives on June 9 to "know more" about how the LCSD was improving its protocols. It pledged to "enhance" communication with other government bodies.
Separately, the LCSD said it was "now investigating ... the tragic incident" and expected its probe to conclude in the third quarter of the year.
A Kadoorie Farm spokesman said a total of 26 egrets and herons were sent to the farm after the pruning operation, of which 17 have now died. The surviving nine birds were said to be receiving intensive treatment.
Additional reporting by Brian Wong
This article appeared in the South China Morning Post print edition as: Angry bird advocates call for probe into fatal tree pruning