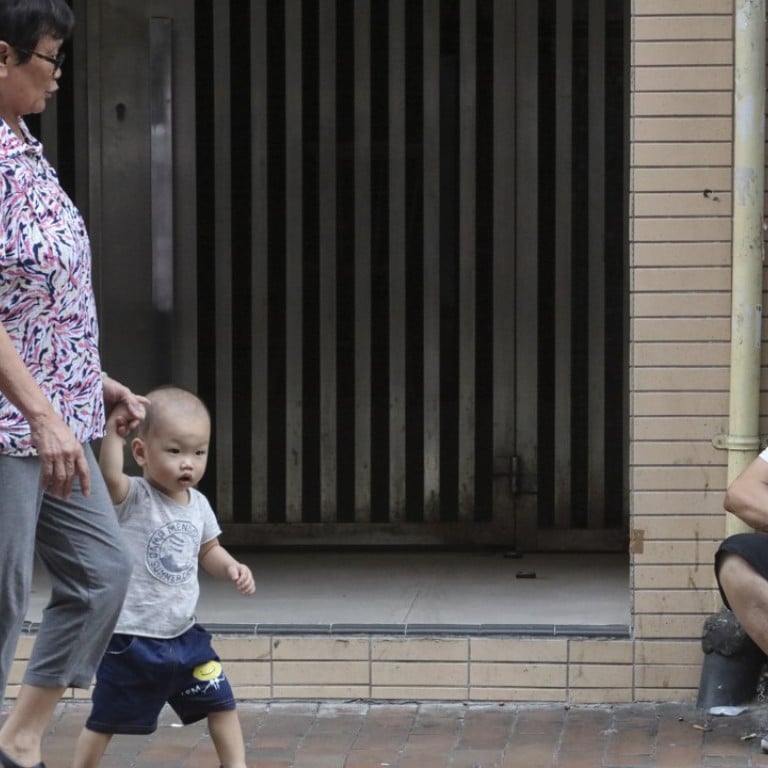 'Hire more foreign helpers to solve Hong Kong's elderly care crisis'
Research paper says Filipinos and Indonesians who are now recruited to look after children should be trained to serve new role
Hong Kong needs more foreign domestic helpers who are better trained to help take care of the city's rapidly ageing residents, a study paper recommended on Thursday.
The Legislative Council Secretariat research office warned that one in three people would be over the age of 60 by 2034, yet the city was not yet ready to deal with manpower shortages.
"In the face of this ageing trend, it is expected that more [domestic helpers] may be required to take care of elderly persons at home in future, as compared with childcare responsibilities at present," the paper said.
It noted that the proportion of elderly households, without live-in younger family members, who employed domestic helpers jumped from 2.5 per cent in 1995 to 9.7 per cent in 2016.
"It gives rise to concerns whether [domestic helpers] have received sufficient training to provide long-term care support for the frail elderly who may need medical and nursing care. Hong Kong is still not well-prepared for this manpower challenge."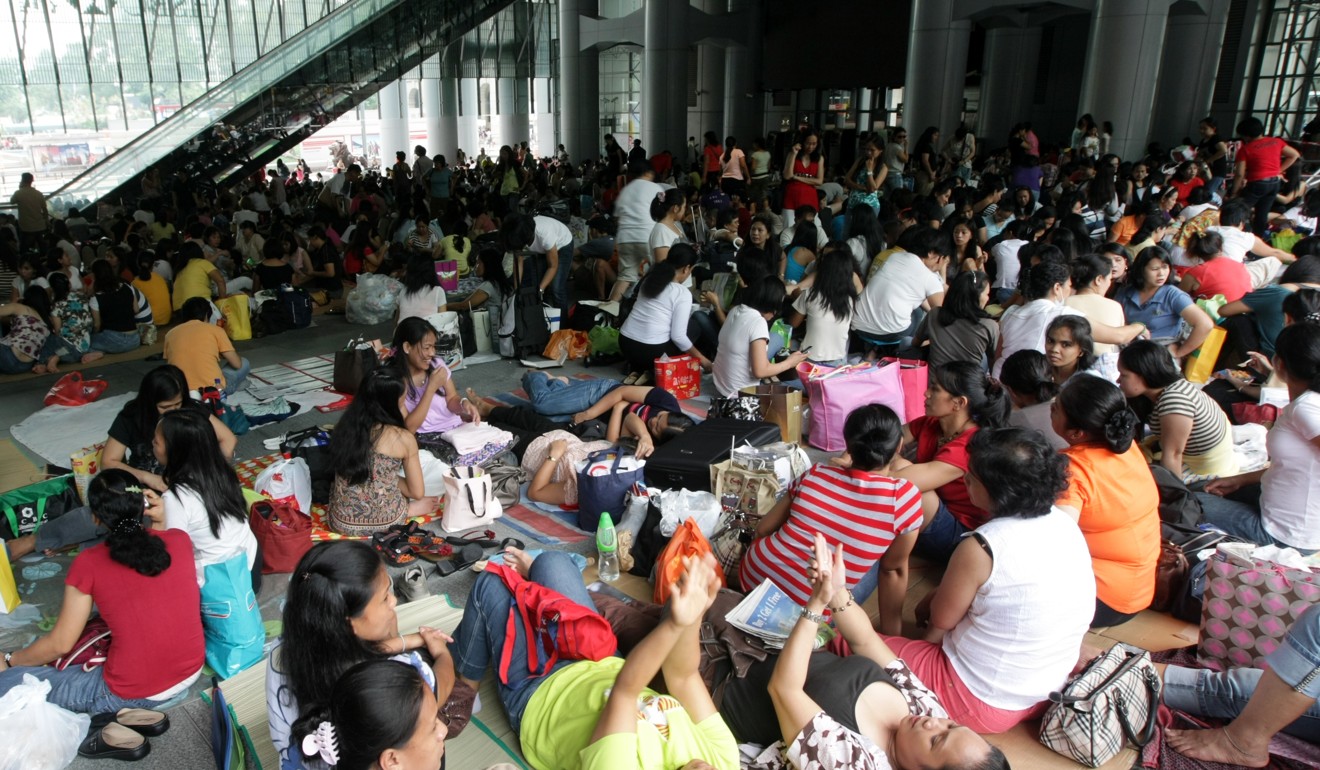 There were 352,000 domestic workers – mainly Filipinos and Indonesians – in Hong Kong last year, or 9.3 per cent of the city's overall work force.
The research office cited Japan, Singapore and Taiwan as models of how to tackle the shortage. The Singaporean government provides financial subsidies for families to employ domestic helpers for elderly care. Taiwan provides similar incentives.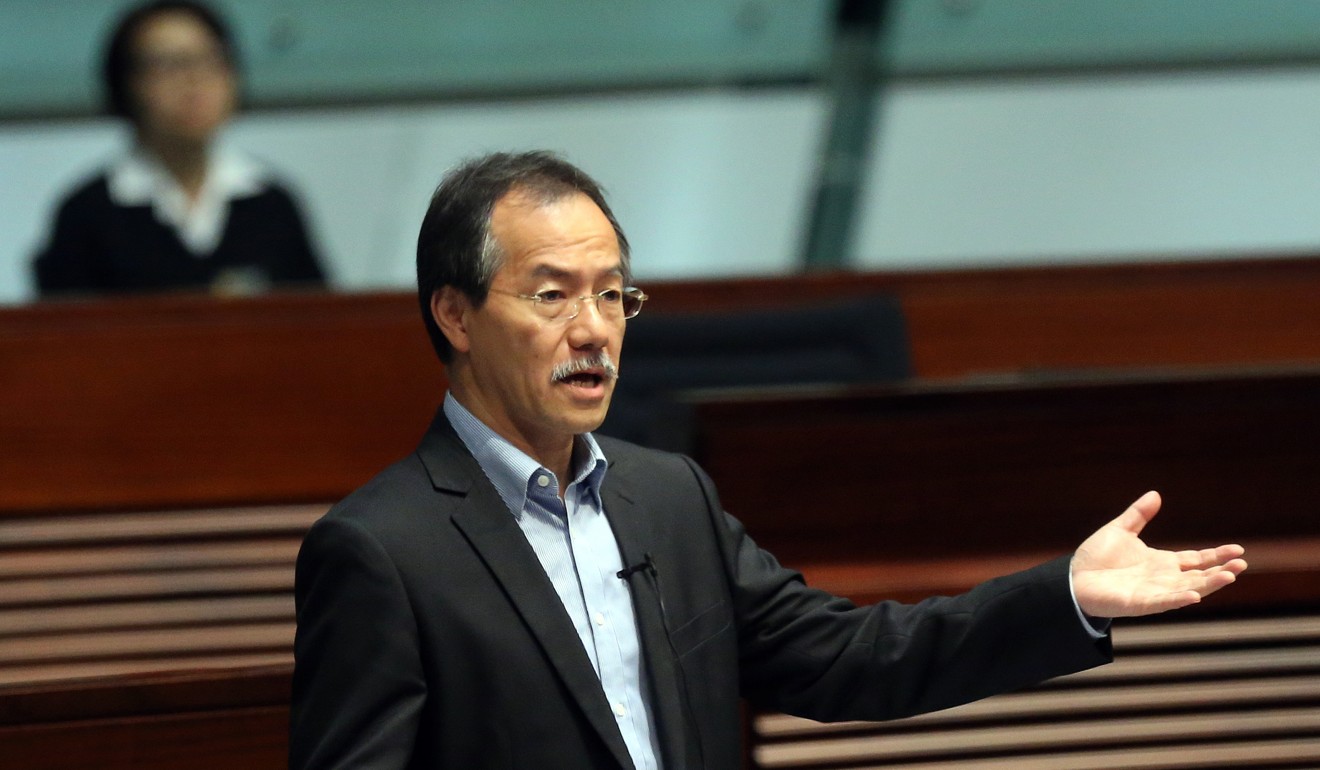 Labour Party legislator Dr Fernando Cheung Chiu-hung acknowledged the need for more elderly care based on the inevitable demographic shift, but he warned that a balance would need to be struck so helpers would not be unduly exploited, since elderly care sometimes required round-the-clock responsibility.
"This may not be in the best interest of the domestic workers given the long working hours and the rather demanding work that is involved," he said.
"We have to protect labour rights for these domestic workers as well; labour laws need to tighten up, but a lot of Hong Kong families may be opposed to it because it may make it difficult for them to afford [a helper]."
Lack of Cantonese ability by new domestic helpers was another factor that would need to be solved, since most elderly people did not speak English. The paper found 70 per cent of Filipino helpers only spoke English.
Hong Kong could again look to Taiwan for a solution. Rules there require domestic helpers to attend 24 to 70 hours of Chinese language training and pass assessments before they can arrive on the island.
The research office also cited Japan – the fastest ageing population in the world – as an example of how to deal with the caregiver shortage by using nursing robots to fill the gap.
But Cheung said the cold touch of technology could not replace the emotion and personal interaction offered by humans and should only be used in rare circumstances.
The research office also found that the governments of the Philippines and Indonesia had stated their hopes of strengthening their local economies so that citizens did not have to take up overseas migrant work, which could cut off the supply one day.
"We would be facing a major crisis if that should happen. I think the government would scramble to seek helpers from other South Asian countries," Cheung said.
This article appeared in the South China Morning Post print edition as: hiring of more helpers seen as solution to ageing crisis