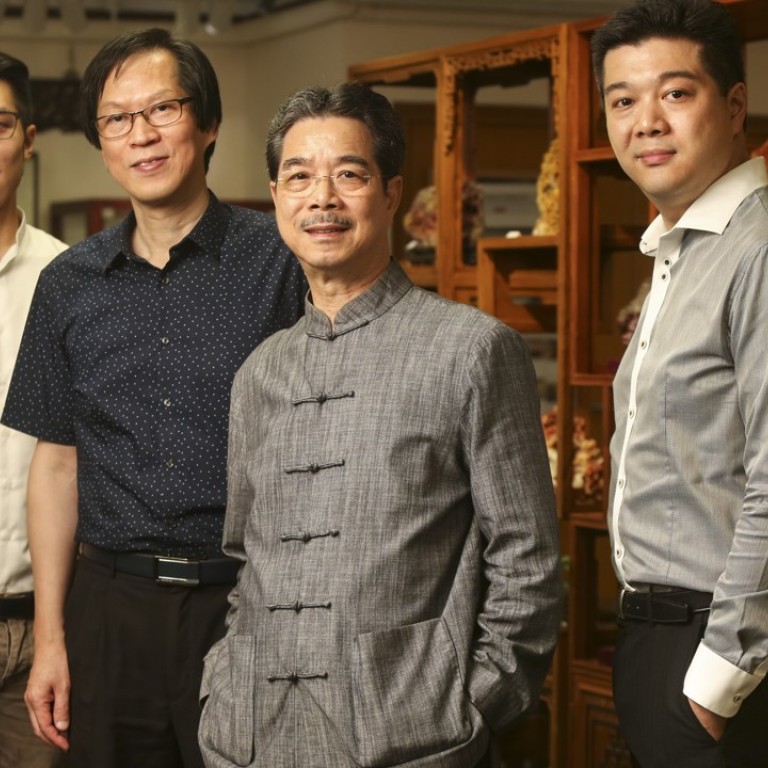 How Hong Kong's big art families are redefining Chinese ink painting ... with fountain pens
Chinese ink painting is evolving, say two fathers and sons, and the emphasis is more on creativity than sticking rigidly to traditional principles
Unlike his father, Hung Fai does not use a brush for ink painting. The 29-year-old contemporary artist uses a fountain pen instead.
Chinese ink paintings are usually done with a brush traditionally made from bamboo and animal hair. But Hung chooses the pen, calling it a "more realistic" instrument with which he feels "more familiar".
"Like many other young people, I sometimes feel that traditional paintings seem quite untouchable," he said. "I wonder if tradition means perfection, and I doubt whether I am able to question it, or accurately find out what the good things are in it so that I can preserve or learn from them."
Since contemporary ink art is more open to the use of different tools, he said, "we don't even use pens a lot these days, let alone brushes".
Hung graduated from the Chinese University of Hong Kong in 2013. Since then he has been a full-time artist, focusing on contemporary Chinese ink art. His work has been featured at the Art Basel exhibition in Hong Kong and other notable shows in Asia.
Hung grew up in an artistic family. His father, Hung Hoi, 60, a traditional Chinese artist, in turn learned traditional painting from his own father.
"I am very different to my father," Hung said. "I like to go and look for inspiration outside, while my father prefers staying in his studio."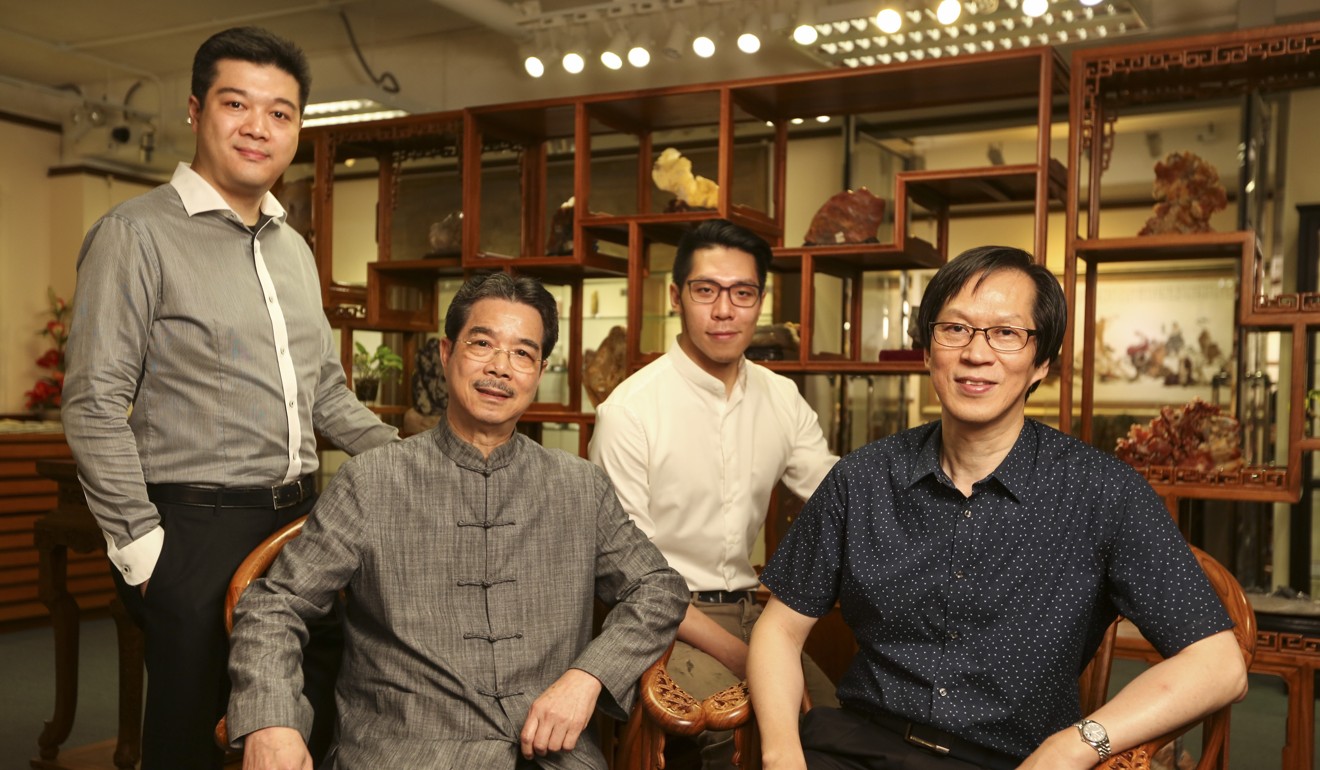 Hung first came across traditional art when he was a child. One day, he was in his father's studio when he saw a two-metre-tall painting in which he thought something was missing.
"I thought, there should be a stone under the waterfall in the river. So I just drew a stone there," he recalled.
But the elder Hung said he had intentionally left that space blank, because, according to Chinese artistic tradition, it is permissible to omit a background and simply leave it blank to give prominence to the main subject of a painting.
"I found him very creative at the time, and I wasn't mad at all," Hung said of his son.
"It is good that he keeps bringing fresh ideas. I am also inspired by him sometimes.
"We have very different styles. But we both love art."
Meanwhile, in another of Hong Kong's families with a lineage in the art world, Eric He Jilan, a 43-year-old artist who learned the traditional form from his father, is incorporating Western elements into his ink work for the modern generation.
He, who graduated in fine arts from York University in Canada in 1997, has explored an array of art mediums, such as oil paintings, watercolours and Chinese ink painting, and hence his work reflects a mix of cultural characteristics.
"My paintings are more Westernised compared to my father's in terms of the use of colour and the variations in lines. I don't always draw mountains and seas like you see in most Chinese paintings. My drawings are sometimes rather abstract," He said.
His father and mentor, He Baili, 72, a widely respected traditional ink painting artist, said he was happy to see a colourful cultural mix in his son's artwork.
The elder He, a founding member of a local association of artists, said he had never formally taught his son how to paint as he did not want to hinder his creativity.
"I have been painting for almost 60 years and throughout that time I realised we shouldn't set too many boundaries when passing on the traditional art to the next generation," he said.
"What I have learnt from my son is to never follow in someone's footsteps."
The paintings of these four artists are being featured at exhibition Ink Global 2017 at the Hong Kong Convention and Exhibition Centre in Wan Chai until Tuesday