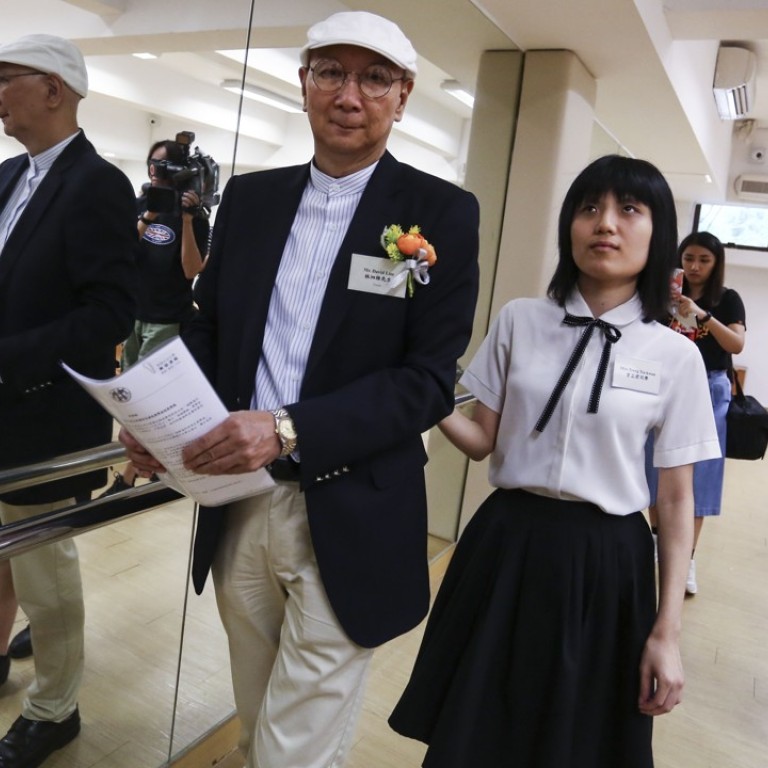 Blind Hong Kong student who reads Braille with her lips wins full scholarship for UK studies
Despite being blind and hearing-impaired, Tsang Tsz-kwan, 24, has continually impressed her teachers and peers
A blind student who got top exam results by reading Braille with her lips has received a scholarship for a master's degree at a top UK university.
Tsang Tsz-kwan, 24, from the Chinese University of Hong Kong (CUHK) was also the first person with multiple disabilities to be presented with the Cheng Ming Award, the highest honour bestowed upon students in one of CUHK's colleges.
Being blind since infancy and hearing-impaired since Primary One, Tsang also suffers from a lack of sensitivity in her fingers, which forces her to read Braille with her lips.
But her efforts earned her 5**, the top grade, in three subjects in the Diploma of Secondary Education Examination (DSE) in 2013, and she went on to be accepted to CUHK.
Later this week, Tsang will leave Hong Kong for a one-year master's course in social policy at University College London, with all tuition and daily expenses covered by the Fly High Overseas Postgraduate Scholarship.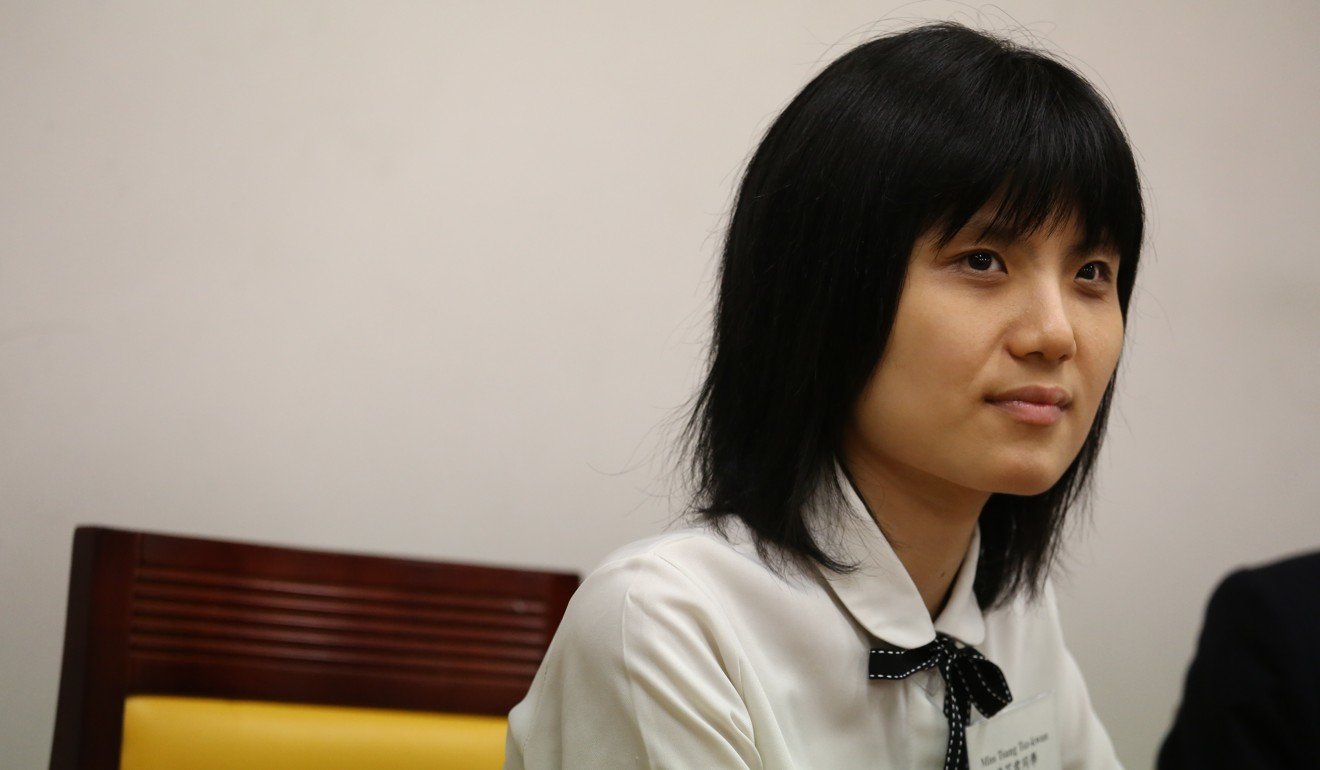 "I take much more time than ordinary people to accomplish everyday tasks," Tsang, a translation graduate, said. "I worry the most about balancing the time for studies and other activities like school activities."
"I'm keenly anticipating my studies in the UK where I can learn about a new culture and way of life," she said.
Tsang said she developed her interest in social policies for the disadvantaged during an internship at the Labour and Welfare Bureau last year.
David Lim, trustee of the New Asia College and also a donor of the prize, said the founding of the Fly High Overseas Postgraduate Scholarship was inspired by Tsang and was still raising funds for Tsang to further her education for up to three years if she wished.
"I was very impressed with her determination to overcome multiple difficulties in daily life," Lim said.
But Tsang said she had not yet decided if she would continue her studies after the master's.