Focus
Get more with myNEWS
A personalised news feed of stories that matter to you
Learn more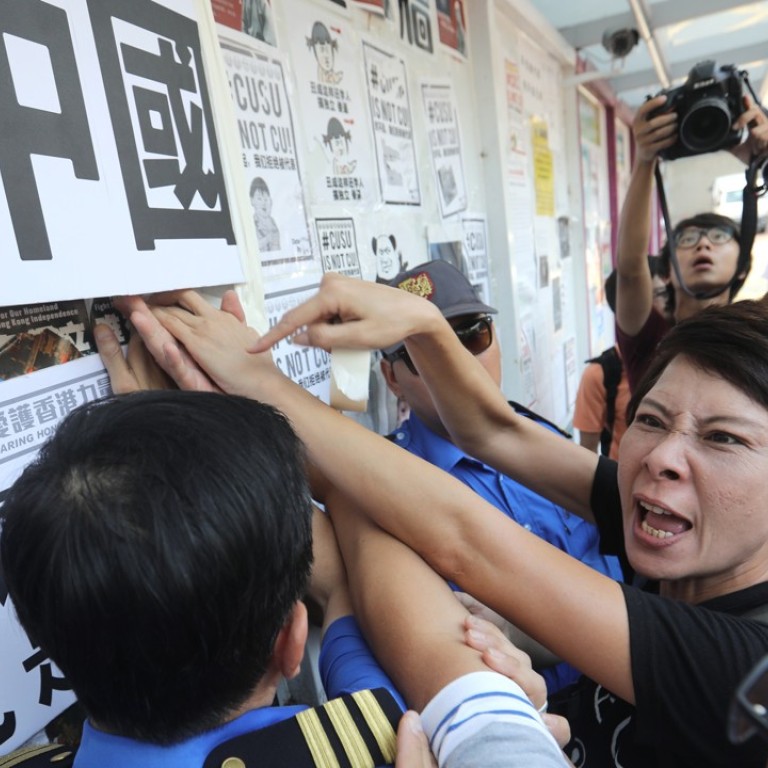 Why the campus feud between Hong Kong and mainland Chinese students?
The pro-independence banner controversy has exposed the anger, distrust and lack of communications between both sides, say students and teachers
Her chin thrusting in defiance, she glared back at her detractors.
After being confronted for tearing down pro-independence posters, the bespectacled mainland Chinese student quickly went on the defence.
"I'm one of the students and they don't have the right to do this," said the girl, who was later vilified in Hong Kong and hailed a hero on the mainland after footage of the confrontation went viral.
"It's not from the students," she said of the offending materials, before storming off.
It took just two days into the academic year before sparks flew between mainland students and their Hong Kong counterparts at Chinese University of Hong Kong (CUHK).
The feud over pro-independence posters and banners being hung at universities in Hong Kong has exposed tensions between local and mainland Chinese students that have been simmering for years.
The anger, which has manifested in a series of protests and counterprotests on campuses, is reflective of the wider disconnect between mainlanders and Hongkongers, fanned by a host of reasons from politics and language barriers to state-fuelled propaganda and competition for scarce resources.
"Differences always exist and have become more obvious, especially in campus, as exchanges between Hong Kong and mainland increased in recent years," Nelson Lee Ka-kiu, a political scientist who teaches at CUHK, said. "The superficial peace could be easily broken when the two groups were triggered by some controversies to step out beyond their own circles."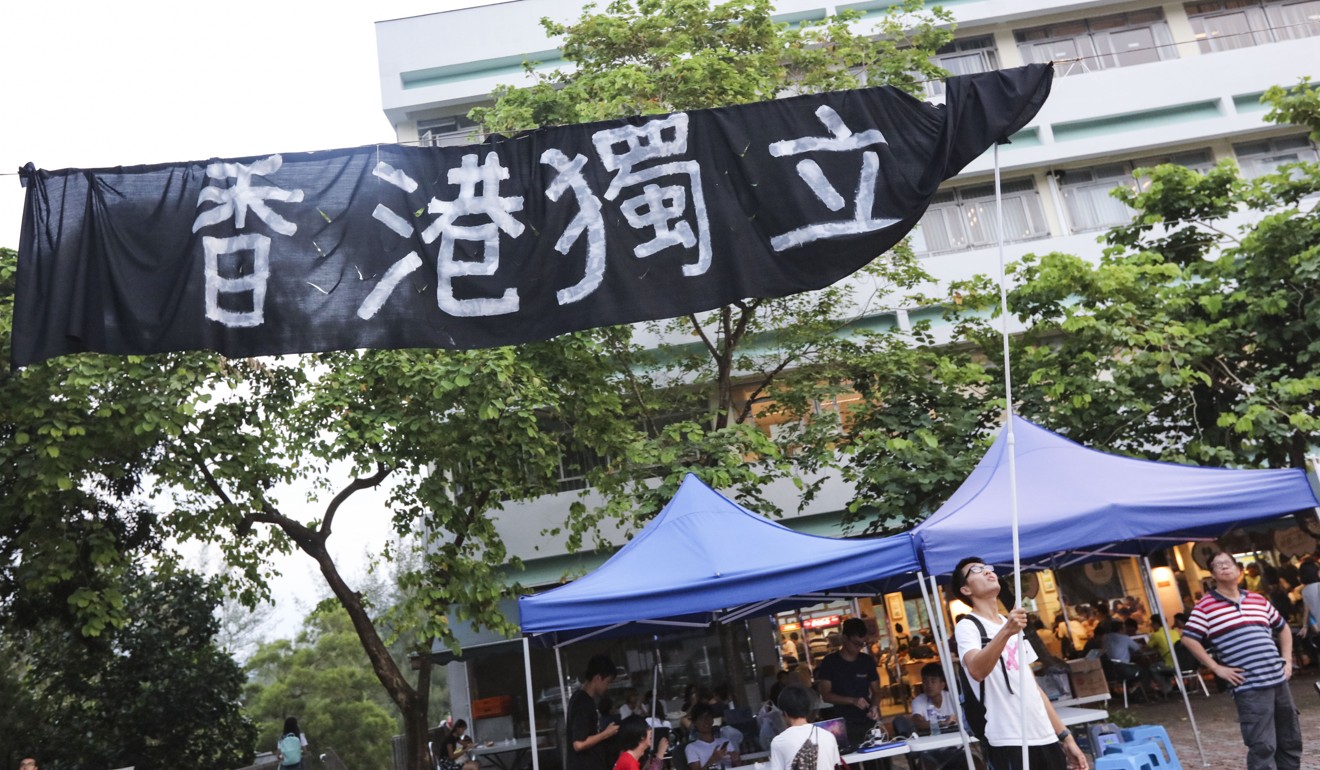 Things weren't always so bad. It was only 10 years ago that Hong Kong students would go out of their way to embrace mainlanders who had come to the city for opportunities not found at home.
But a decade of mistrust on both sides has raised the level of animosity to a new high that has spilled out on to campuses across the city.
Since the academic year started this September, banners calling for separatism have surfaced at the University of Hong Kong, City University, Polytechnic University, Education University Shue Yan University and Chinese University.
CUHK was ground zero for the so-called poster war, and on Thursday the student union took down a banner that called for the city to break away from China, six days after warnings from the institution's president that the university would do so if it refused to act.
Both mainland and Hong Kong students, as well as faculty from CUHK who spoke to the Post said the conflict was more a battle for identity – and acceptance of difference.
For mainlanders, the idea of a Hong Kong separate from China offends their sense of a united China – or the one in "one country, two systems". Meanwhile, Hong Kong students' identity is wrapped in the city and the freedoms they enjoy.
Students on both sides also agreed that the only way towards reconciliation was through dialogue, though fears remained that both sides had gone too far.
Jason, who did not want to give his full name, fearful of courting more rows, was one of several mainlanders who plastered anti-independence posters on CUHK's "democracy wall" – a billboard where students can post their opinions – after he saw the pro-independence posters that inspired the viral video.
"This is not about mainland students versus local students, but a silent majority versus those speaking up for Hong Kong independence," Jason, who wants to stay in the city to work after he finishes his postgraduate studies, said.
He said he was worried that – what he considered displays of pro-independence fervour – would trigger a heavy-handed response from Beijing, such as speeding up the legislation of Article 23 of the Basic Law, which states that city officials "shall enact laws on its own to prohibit any act of treason, secession, sedition, subversion" against the central government.
Jason's fear of reprisal from the central government underscores one of the differences between Hong Kong students and their mainland Chinese counterparts. Some local students felt mainlanders believed they were too political for their own good. At the same time, mainland students said they were often accused of being too patriotic.
"Hong Kong enjoys freedom of speech, so why should the discussion be forbidden only because it might irritate someone," said Justin Au Tsz-ho, president of the student union at CUHK.
Au, who was born and raised in Hong Kong, said he remembered that in 2003, before the pro-independence movement, the authorities wanted to enact Article 23, leading 500,000 people to take to the streets in protest.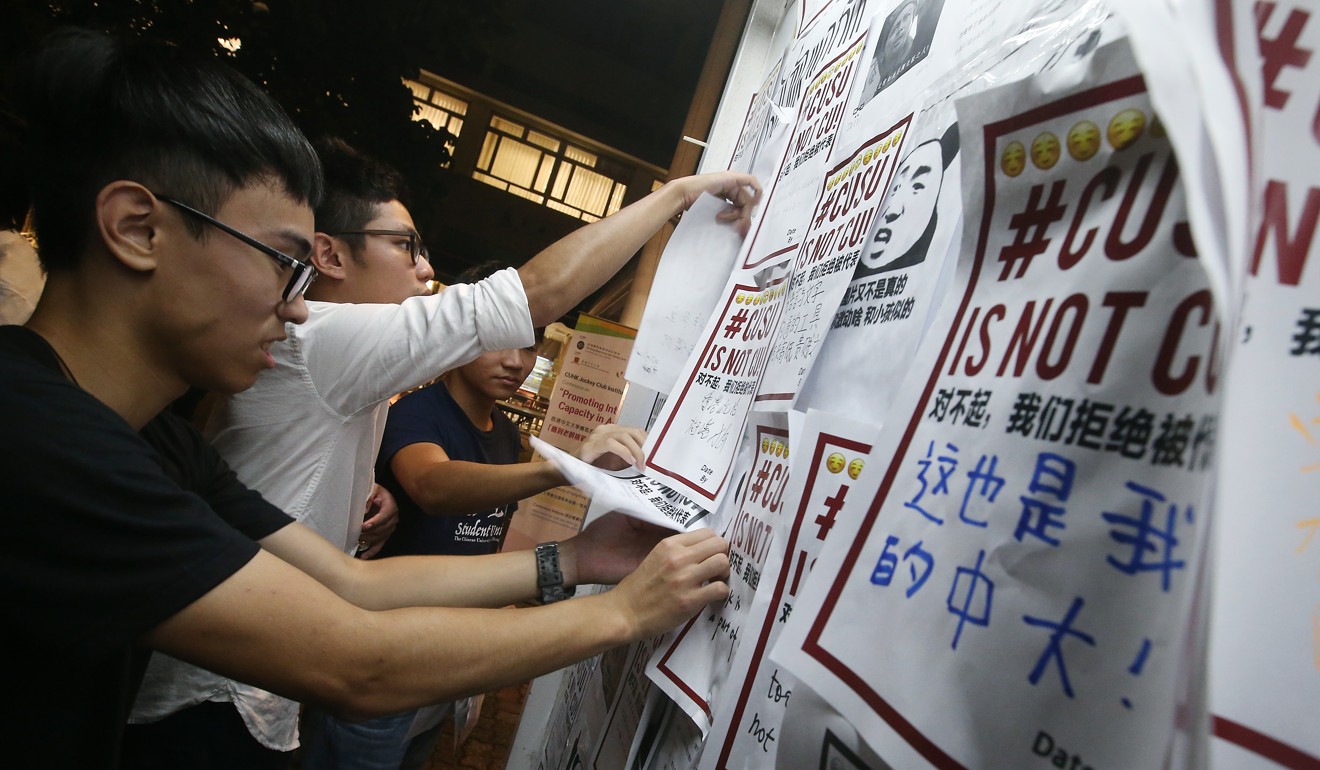 The protesters, Au said, were "a group of people who value free speech and agree that Hong Kong independence can be discussed, versus another group of people who define Hong Kong independence as secessionism – that even mentioning the idea should be banned".
Jason admitted that some mainland students "have gone a bit too far" because they might be more sensitive to issues related to China's sovereignty.
"There is nothing wrong with us being patriotic," said Jason. "As for the regime, we can try to make it improve but local students tend to confuse patriotism with brainwashing by the Chinese Communist Party."
Students from both sides not only differ in their opinions of China but about Hong Kong as well, Lee, the lecturer, said.
He said local students tended to conceptualise Hong Kong with an impression the last British governor Chris Patten tried to forge: that the city is different from, and better than, mainland China because of a vigorous civil society, high degree of liberty, well-developed rule of law and an efficient team of civil servants.
The view of mainland Chinese students was more mixed. Although they might have experienced advantages of the city – its wealth, cleanliness and order – the "original sin of Hong Kong as a former colony symbolising the beginning of China's fall and suffering in modern times", could not easily be forgotten, Lee said.
"When the central government became increasingly tough on Hong Kong, and the official media kept criticising the city, mainland students' overreaction to Hong Kong independence, which was framed as the worst, was not hard to understand."
Bruce Lui Ping-kuen, a veteran journalist and senior lecturer at Baptist University, said the change of tone could be detected in state-owned media's reporting of the 10th and 20th anniversaries of Hong Kong's handover. "In 2007, they listed 10 advantages of Hong Kong to show why the city was a role model for mainland, but in 2017, the greater focus was on problems in Hong Kong, such as identity recognition," Lui said, noting that some mainland media even claimed the pro-democratic camp was planning to seize power.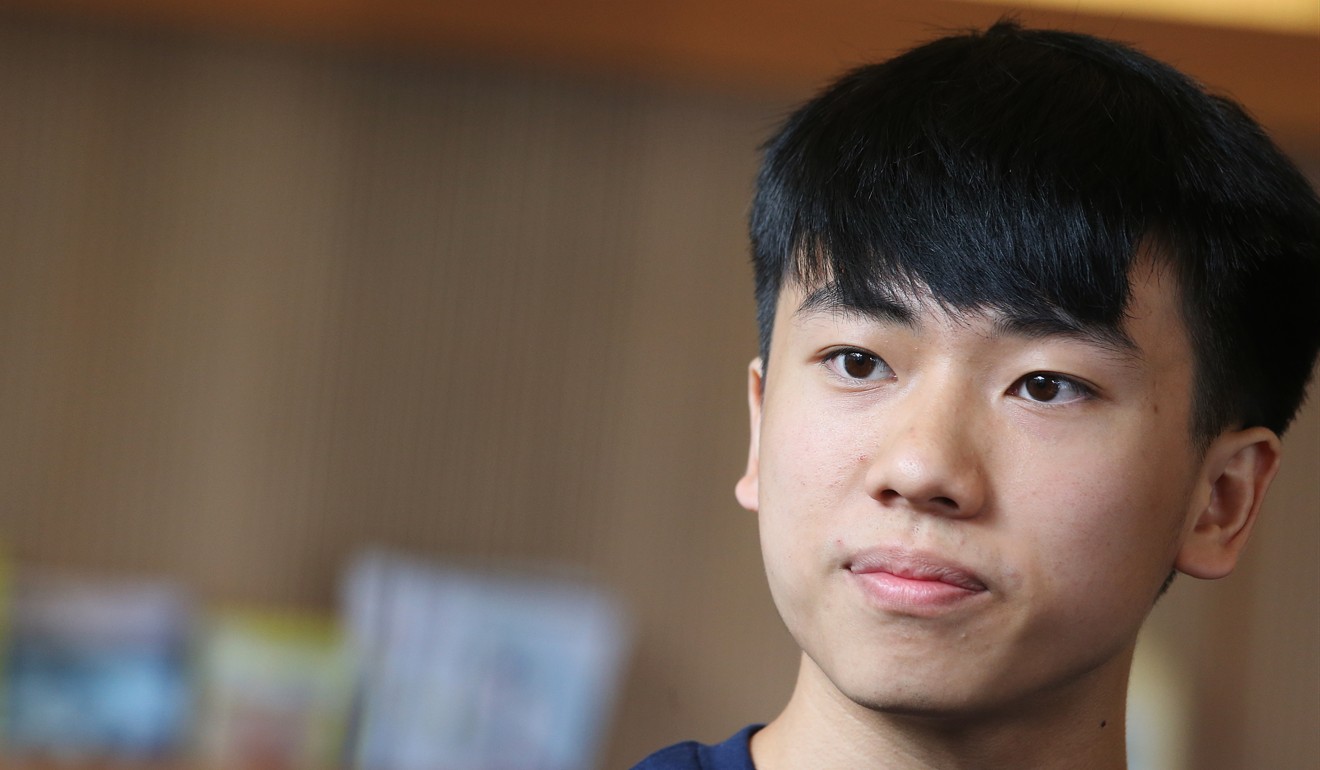 The change was not just because Hong Kong politics had changed, he said, but the central government leadership had also become more allergic to criticism.
Meaningful dialogue between local and mainland students has been long overdue. Both Jason and Au agreed that the lack of communication between the students had contributed to the recent animosity.
"Although I don't want to label anyone, the confrontation indeed reflected many long-standing controversies, cultural differences and lack of communication between the local and mainland students," Au said, admitting that his union had not reached out to mainland students.
He said the student leaders did not canvass for support from the mainland students and the latter did not join in the elections. As such, no bridges were built.
"One of the obstacles may be in languages – we speak Putonghua and they Cantonese," said Jason.
Au agreed, noting there were "two echo chambers" on social media that deepened the segregation – one at QQ, Weibo and WeChat for mainland students, and the other Facebook and Instagram for locals. And even when they were on the same platforms, he said. "It's difficult for both sides to understand the jargons and trending phrases used by each other, or to share concerns".
The atmosphere has lowered tolerance towards different opinions and reduced debate to spiteful slogans, declarations and condemnations – a worrying trend for scholars at CUHK.
"The anger was not meant for mainland students but the injustice repeatedly exerted by the governments in Beijing and Hong Kong," said Minnie Li Ming, a Shanghai-born sociology lecturer at the university.
"When mainland students, driven by some plain and simple patriotism, reacted instinctively to the independence materials, they might be seen as agents of the resented authorities and become a target of those emotions."
Li first came to Hong Kong and the university to get her masters in philosophy in 2008. She cherished the days when her Hong Kong classmates went out of their way to befriend her.
"Though I might be one of the mainland students pasting posters on the wall to show my love for China, if today's case took place in 2008, my local friends wouldn't rush out to argue with me," she said.
But the atmosphere in the city rapidly changed in the years that followed after a series of cross-border disputes.
Tainted baby milk formula imported from the mainland, mainland mothers flooding city hospitals in a bid to give their children residency rights, tax breaks for mainland traders, the so-called "anti-locust" protests against mainland visitors, failed political reforms and, most recently, disqualification of pan-democratic lawmakers with Beijing's new interpretation of the Basic Law, have all worked to create a sense of mistrust.
"When frustration built up and patience ran thin as people found their government not responding to their outcries, they tend to prevent further discussion by making their stances clear and strong first," Li said.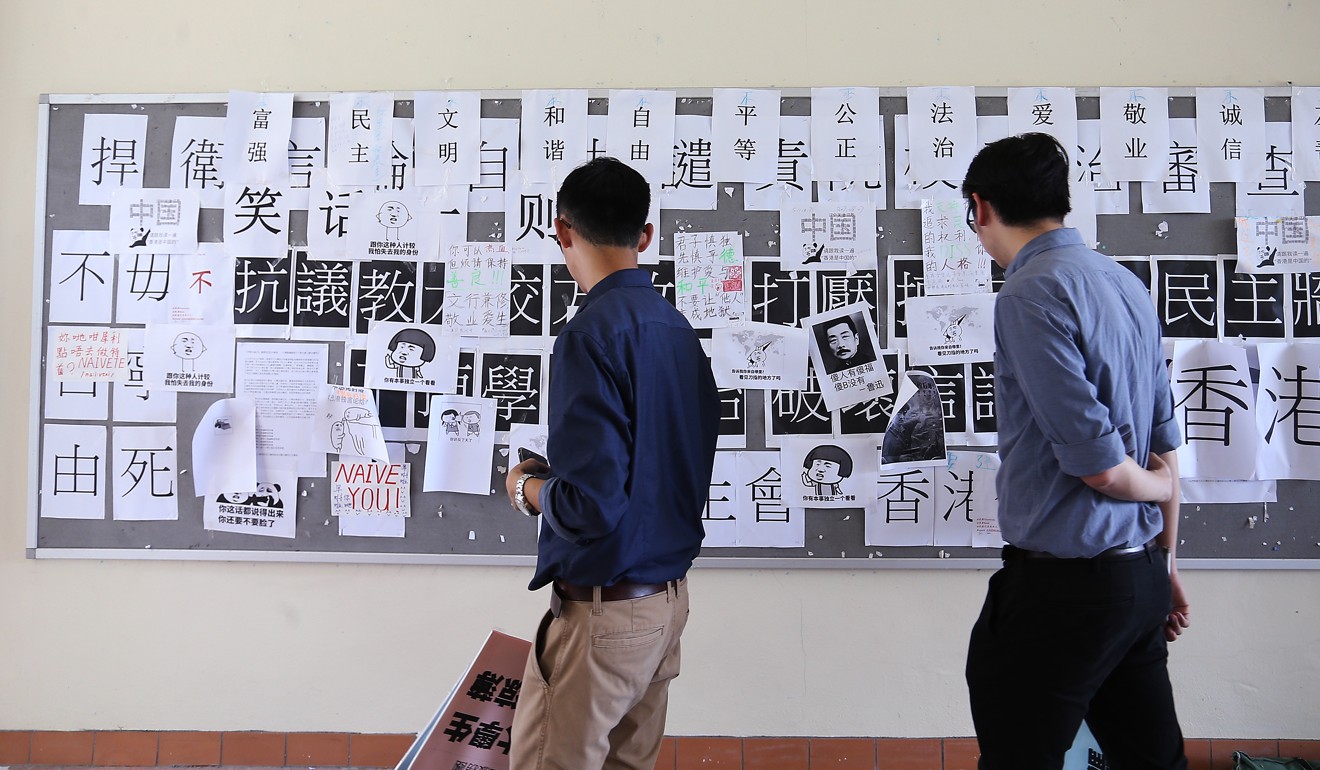 Lee said it was up to Beijing to ease tensions between local and mainland students. The central government's policies have played a role in the radicalisation of Hong Kong youth, and guides the way Hong Kong is perceived by mainlanders through state-controlled media.
The key would be to show real respect for "one country, two systems" instead of stressing that one country was superior to two systems.
"China does not have to step on Hong Kong to rise, which will certainly invite more resistance among the city's youth and push more of them towards the independence camp," said Lee.
While tensions may have cooled to a simmer on campus after the student union lowered the independence banner, there's a feeling a new outburst could erupt at any moment.
The union warned it would display the same banner again if the university failed to hold talks with teachers and students to set out clear rules regarding use of space at the Cultural Square, which the union regulates.
Au said the union was preparing to hold events for students to exchange ideas on subjects such as Hong Kong independence and mainland-Hong Kong relations – instead of shouting at each other in front of the democracy wall.
Jason, the mainlander, approved of the idea.
"We can talk about the pros and cons, and even the feasibility," he said, saying both sides should be open-minded.
But the road to reconciliation is full of obstacles. Ten university officials drew a red line on September 15 after they said there were limits to freedom of speech and that the universities did not support Hong Kong independence because it contravened the Basic Law.
Both Li and Lee were concerned about what effect the actions of the officials would have on their classrooms.
"If some of my classes involve questions on Hong Kong independence, how should I teach and how should students discuss?" said Lee, "Under the red line, it will be very difficult to foster communication on the highly politicised topic and I think mainland students will further avoid joining any open discussion."
Li said: "If free discussions and open debates of social issues are not allowed in universities, where else can we find a place with such degree of liberty?"
Ip Kin-yuen, the lawmaker representing the education sector, was less pessimistic.
Deeming a ban on discussion of Hong Kong independence in university campuses as "unrealistic", Ip said people should focus on whether universities would mute independent voices in researching, teaching and learning.
"I suggest the student union and Chinese University hold dialogues with open and peaceful minds – treating each other equally as mature grown-ups, which means the students should not besiege the management and the university should not overly exercise its power."
Few were confident that dialogue alone could resolve the conflicts on fundamental values such as identity and freedom of expression, but all agreed that conversation was a good place to start.
"If we cherish our freedom, we should not be overridden by our emotions but to open up the space for discussion around every one of us," Li said.
Illustration: Lau Ka-kuen