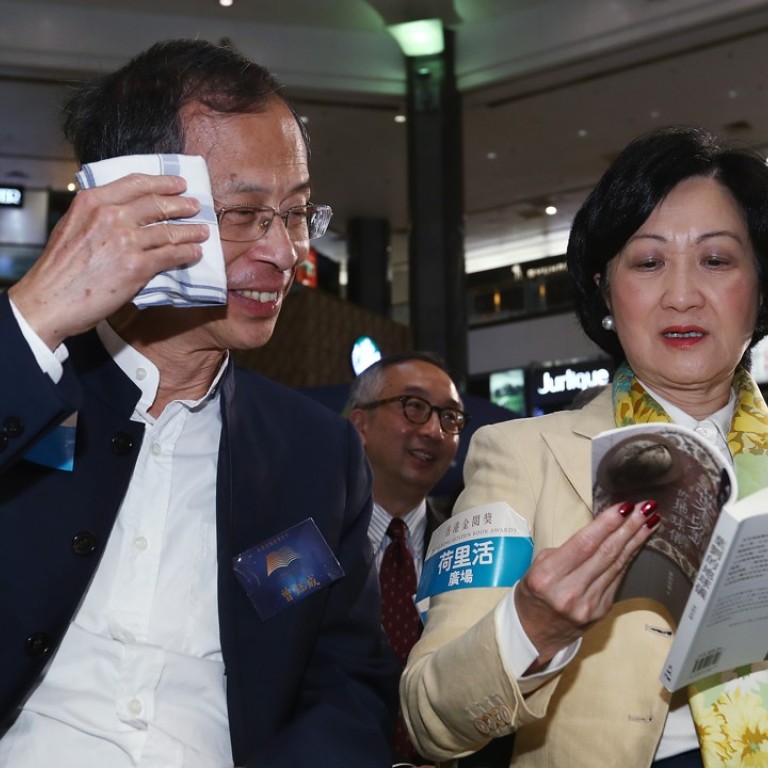 Print will make comeback, say politicians, showbiz stars as they take home trophies at Hong Kong's 'Oscars of books'
Fourth Golden Book Awards sees high-profile winners including Regina Ip and singer Rebecca Pan Di-hua
The decline of the printed word may seem like a foregone conclusion, but politicians, officials and showbiz personalities gathered for Hong Kong's Golden Book Awards on Wednesday were convinced it is only a matter of time before ink makes a comeback.
The fourth "Oscars of books", as organisers have dubbed it,
an annual event held since 2014
that recognises the work of local authors, became a star-studded occasion this year as high-profile winners picked up trophies. The winners are nominated by publishers and voted for by panels and the Hong Kong public.
"I've been publishing books for 10 years now and I'm naturally delighted to finally get recognition from both the publishing industry and the voting public," said Regina Ip Lau Suk-yee, a member of Hong Kong's legislature whose book The Globe of Ip Lau was a winner in the political-economic category.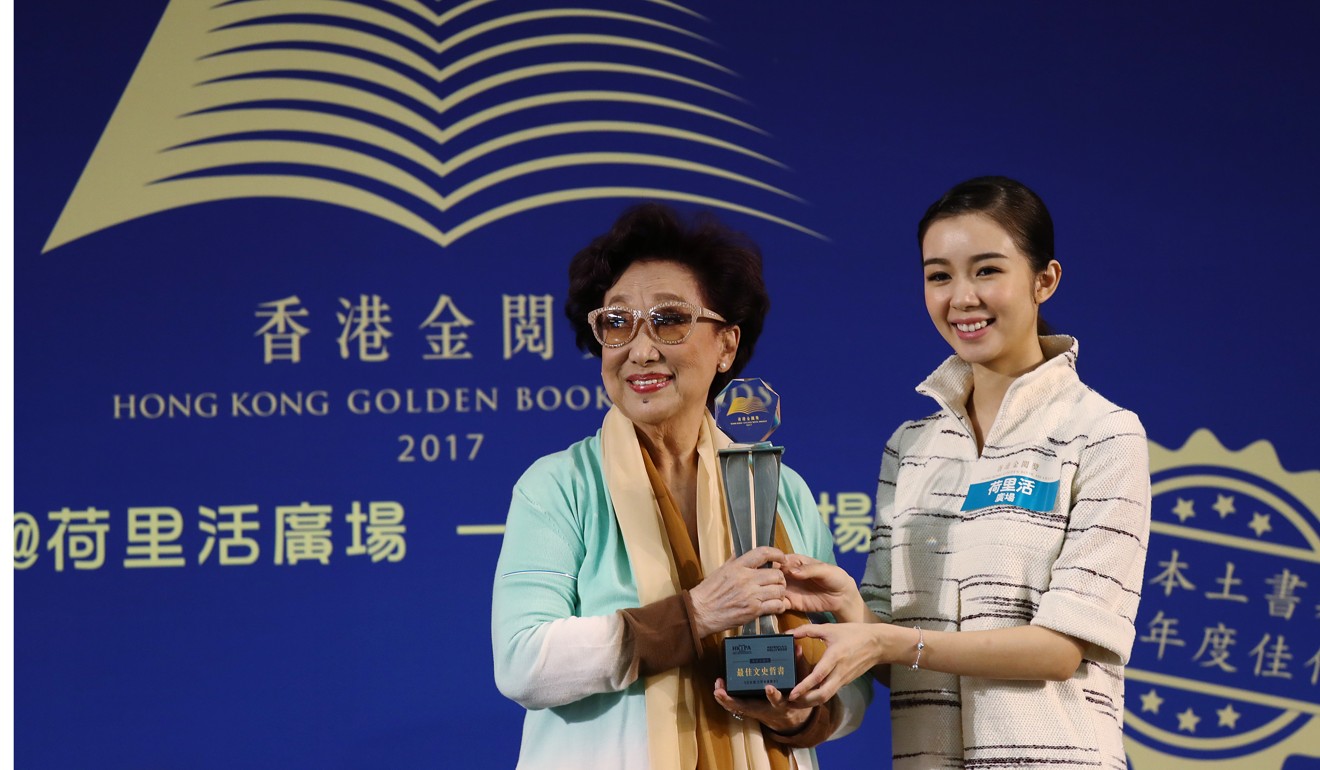 She said the printed media were currently "under stress" due to the rise of the internet.
"Young people spend less time reading books, but I think reading is more than catching headlines. So I encourage them to read in depth and analytically," said Ip, who is also a member of the Executive Council that advises Hong Kong's leader on policy.
Former Legislative Council president Jasper Tsang Yok-sing, another winner in the political-economic category with his book Contradiction II, denied accusations levelled at him that the work was sensational.
"I don't think so, it's just a collection of articles I published in the past few years," he said.
Lam Chiu-ying, a former chief of Hong Kong's weather authority, acted as an adjudicator for the awards. He said he believed the value of printed books would never be replaced by electronic media.
"We think and analyse through words and not images, that's how knowledge and wisdom were accumulated in human history," he said.
He likened information on the internet to a shooting star – "the flash is brilliant but it doesn't stay for long".
"So I think it's just a matter of time before youngsters return to books for solid knowledge," he said.
Rebecca Pan Di-hua, a former pop music diva who found fame in the 1970s, picked up an award in the literature and history category for her memoirs. She attributed the decline in the local pop music industry since its 1980s heyday to the strained social atmosphere in the city in recent years.
"How can you write good songs under a climate which is filled with anger and complaints?" the 87-year-old Shanghai-born singer said. "I hope young people spend more time on arts and culture, including reading books, and get inspired."
Cantonese opera master Yuen Siu-fai, whose book on the genre won in the life category, expressed hope it would take the
art form back to its basics
.
"My book is really about the ABC of Cantonese opera – as basic as how to stand properly. It's for young practitioners who may be reciting poems without knowing the alphabet. I put it in print the way I was trained by the old masters," the 72 year old said.
Carmen Poon, the awards organiser, said the exercise showcased more than just books.
"We accept all the titles nominated by 57 local publishers. There is a variety of subjects, including the umbrella movement, among 317 titles this year," she said, referring to the 2014 pro-democracy protests in Hong Kong that brought parts of the city to a standstill.
All the 40 winning titles will be featured at the Frankfurt Book Fair next month, at the Hong Kong Pavilion.