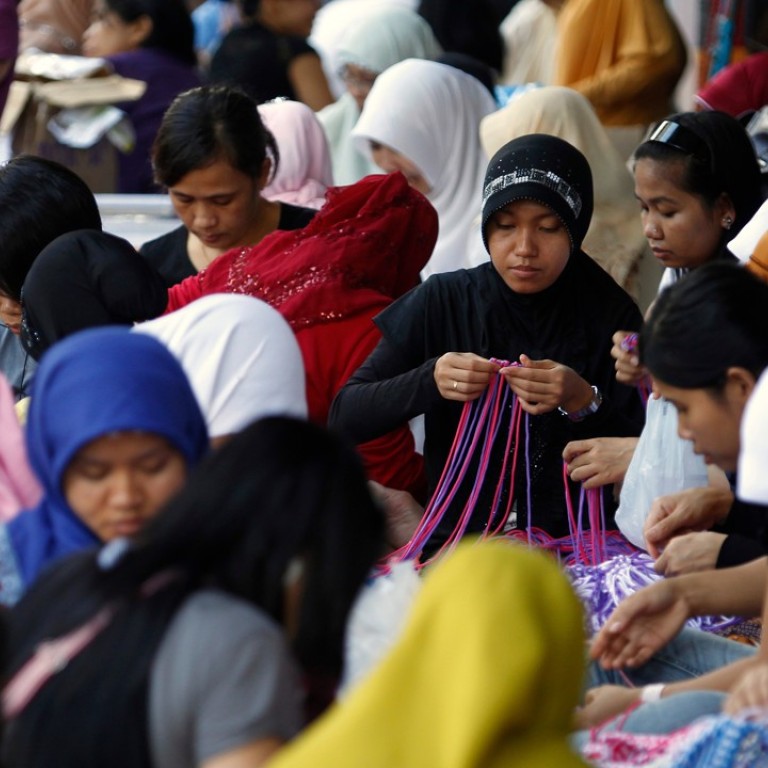 Minimum wage for foreign domestic helpers in Hong Kong raised by 2.3 per cent, but worker advocates unhappy
New minimum wage HK$4,410 a month and applies to all contracts signed on or after Saturday
The minimum wage for Hong Kong's foreign domestic helpers is to be increased by 2.3 per cent, to HK$4,410 a month, but workers' advocates have expressed dissatisfaction with the amount.
The new levels will apply to all contracts signed on or after Saturday. More than 350,000 foreign domestic helpers work in the city.
The food allowance for helpers – an alternative to free food from the employer as required in the employment contract – will also be increased, by HK$16, from not less than HK$1,037 to at least HK$1,053 a month.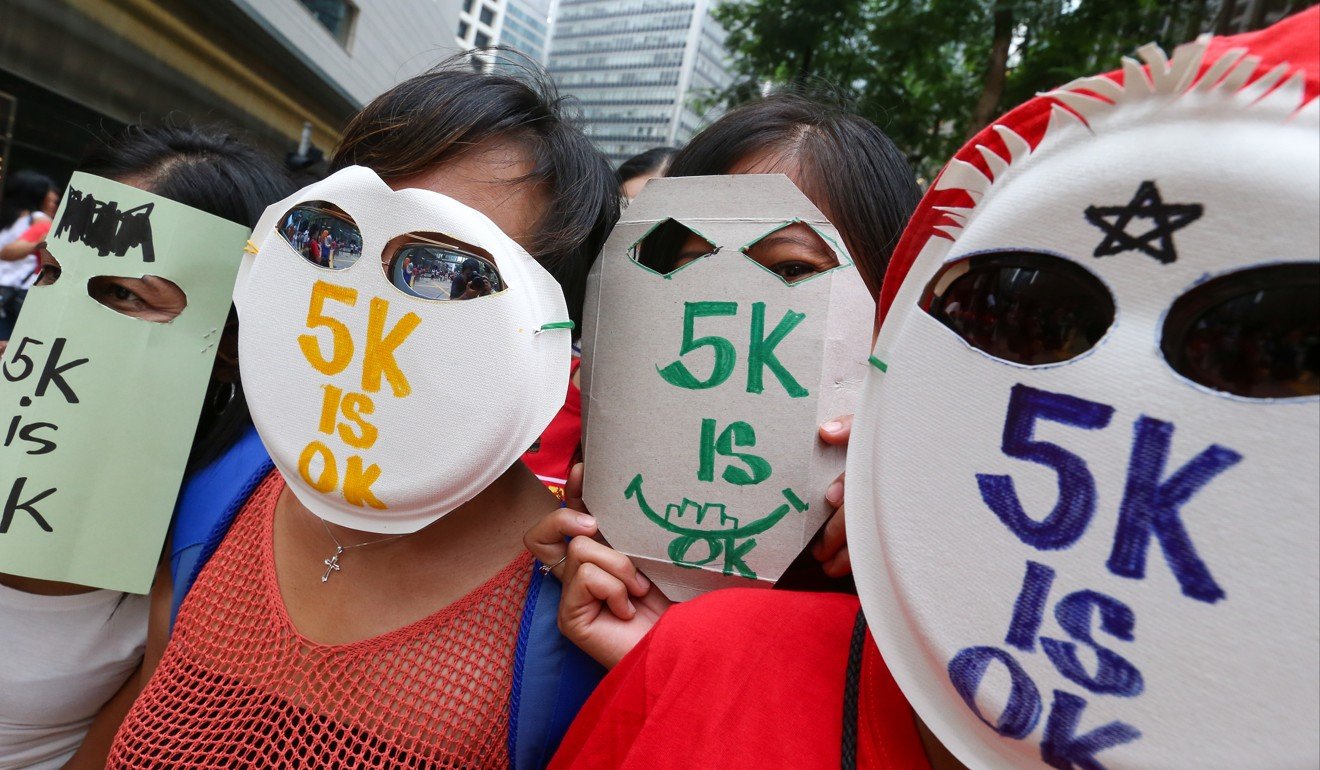 But the pay rise was far lower than demanded by domestic helper representatives,
who asked for a 27.6 per cent increase
to about HK$5,500. They had also called for the food allowance to be more than doubled to HK$2,500.
The last minimum wage increase for foreign domestic workers was announced in September last year, when it rose from HK$4,210 to HK$4,310.
A spokesman said the government regularly reviewed foreign domestic helpers' minimum wage.
"We have carefully considered Hong Kong's general economic and labour market conditions over the past year, as reflected through a basket of economic indicators, including the relevant income movement and price change in this year's review," he said.
"The government has taken into account Hong Kong's near-term economic outlook, as well as affordability for employers on the one hand and the livelihood of foreign domestic helpers on the other."
He said the food allowance had also been increased after a government review.
Foreign domestic helpers' contracts signed on Friday or earlier at the existing wage and food allowance levels will still be processed by the Immigration Department, provided the applications reach the department on or before October 27.
Asian Migrants' Coordinating Body spokeswoman Eni Lestari expressed dissatisfaction with the amounts of the increases.
"The government did not pay attention to domestic workers' complaints," she said. "We have been dealing so much with inflation."
While most employers provide food for free, Lestari claimed many did not supply enough.
"It is noodles or bread all the time ... some helpers are forced to use their salary to buy extra food."
However, Betty Yung Ma Shan-yee, chairwoman of the Employers of Domestic Helpers Association, called the wage rise acceptable. She said officials should consider freezing helpers' pay next year to alleviate employers' financial burden.
This article appeared in the South China Morning Post print edition as: Domestic helpers unhappy over 2.3pc wage increase