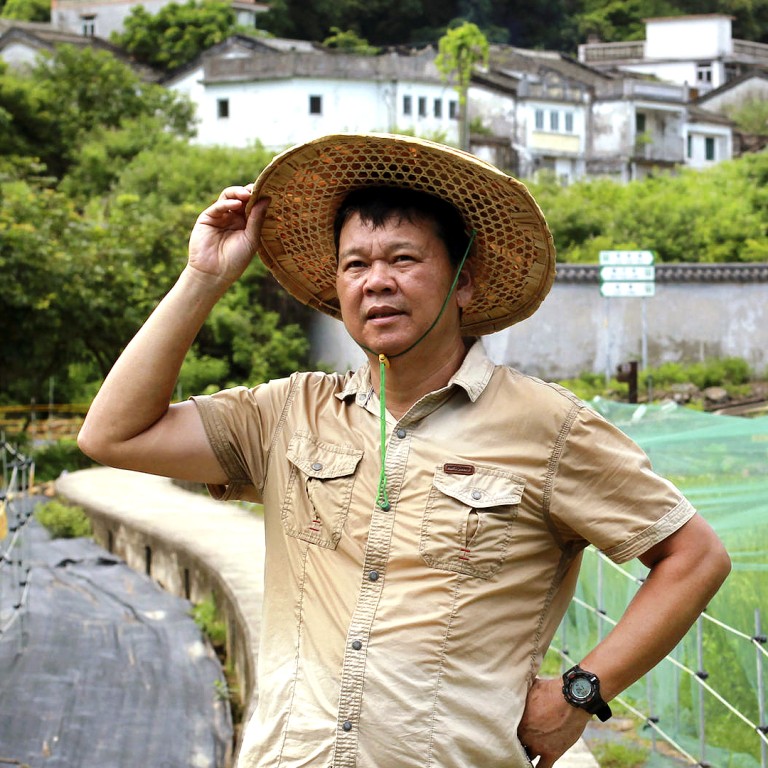 Lai Chi Wo enclave sets pace for revival of Hong Kong villages – but need to ease regulations is apparent
Lai Chi Wo project highlights need for flexibility in the law so that rural businesses can survive
A 400-year-old vacated Hakka village, near the border town of Sha Tau Kok, has been quietly revived with local villagers moving back to farm and  receive visitors, setting a precedent  for 70 other country park enclaves where development has been frozen.
The revitalisation in Lai Chi Wo village, in northeastern New Territories, coincides with an initiative highlighted in the policy address early this year, under which the Environment Bureau was instructed to map out a plan to promote the conservation and traditional values of rural areas with local communities and non-governmental organisations.
Hong Kong has 77 country park enclaves –  villages within the boundaries but not part of the park itself. Development has been frozen while the government considers zoning plans,  but the matter has sparked conflict between conservationists who want the areas protected, and landowners who fear losing development rights.
But the Lai Chi Wo project,  started about two years ago, highlights the need to introduce flexibility  on issues such as agricultural and guesthouse policies so that small rural businesses can survive and thrive.
Initiated by a group of volunteers, retired villagers and academics, the Lai Chi Wo revitalisation recently gained financial support from  HSBC, which will fund the project until 2017.
"The village site is a forgotten gem of the city… it is unique that the village is surrounded by three world-class natural spots,"  said geography professor Ng Cho-nam  of the University of Hong Kong, the project's early initiator.
The 90-hectare site with over 200 traditional Hakka houses had a population of 1,000 in its prime. It fell to 450 in the 1950s and was almost emptied in the 1960s, with most villagers emigrating. Three families have returned and  at least seven farmers are operating since the project was launched.
Watch: The Lai Chi Wo experiment, how to revive a vacant village 
The project,  managed by the Kadoorie Institute of the University of Hong Kong, engages villagers retiring from overseas, volunteers and university students to resume paddy rice production, grow vegetables like turnips and carrots, restore pig sheds and reoccupy vacated village houses for education, research and short stay over of visitors.
Hong Kong Countryside Foundation chairman Lam Chiu-ying, a project partner, said  gaining trust from villagers was vital. "We need to be humble and show them respect," Lam said. 
In the end, some villagers agreed to lease their land, about 3.8 hectares, for long-term farming activities. 
Lam said the next five to 10 years  would be a key time to save other enclaves. "It would be more difficult if the older generation is not engaged … The next generation has little memory or feelings about their roots," Lam said.
An Environment Bureau spokeswoman said details for revitalising the city's rural areas would be announced later.
This article appeared in the South China Morning Post print edition as: Hakka enclave sets tempo for village revival