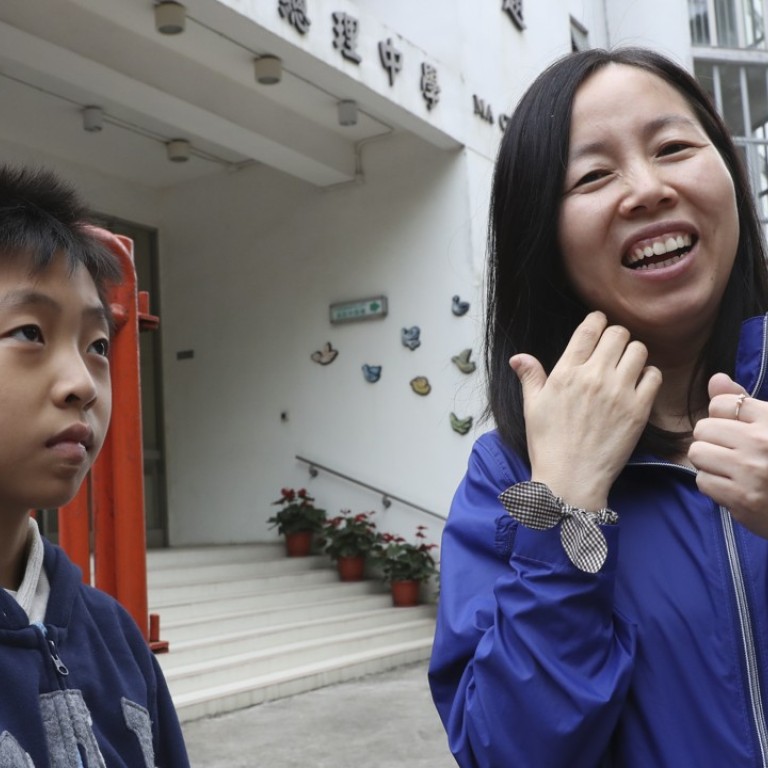 Competition is fierce for Hong Kong's secondary school places as 'cross-border' kids enter race
The first phase of applications has started with 3,100 more pupils looking for a spot than last year
Competition for a seat at Hong Kong's public secondary schools has spiked for the coming academic year, with the first wave of Hong Kong-born mainland children set to graduate from primary school in the summer.
A total of 3,100 more pupils are entering the race for the school year starting in September compared with 2017, according to the Education Bureau. The first phase of school applications started on Tuesday.
The bureau will increase the overall number of school places, but just 283 spots will be added at schools using English as the teaching language. Such schools are traditionally more popular than Chinese ones, meaning that competition will become even fiercer.
The rise in student numbers signals a reverse in the decade-long decline in the number of Hong Kong's Secondary One pupils, or those in the first grade of the six-year curriculum.
With Hong Kong's birth rate falling to a low of 0.9 births per woman in 2003 from 2.05 in 1980, the number of Secondary One students dropped 36 per cent to 54,479 in 2016 from 85,745 in 2006.
Meanwhile, the number of children born in Hong Kong to mainland parents surged 73 per cent to 16,044 in 2006 from 9,273 in 2005.
Many of them became "cross-border children", commuting across the mainland boundary to attend schools in Hong Kong every day. Now, 12 years later, those children born in 2006 are graduating from primary schools and competing with their Hong Kong native peers for secondary school places.
"Of course we are a little upset, because there are already few school places," said Horace Leung, a father living in Sheung Shui, a district near the mainland border and a popular school destination for cross-border children.
Speaking on Tuesday as he handed in an application form for his daughter at one of the most popular schools in the district, Hong Kong Taoist Association Tang Hin Memorial Secondary School, Leung said: "The mainland is developing fast and flourishing now, and the mainland parents should consider carefully whether Hong Kong schools are suitable for their children instead of rushing to Hong Kong mindlessly."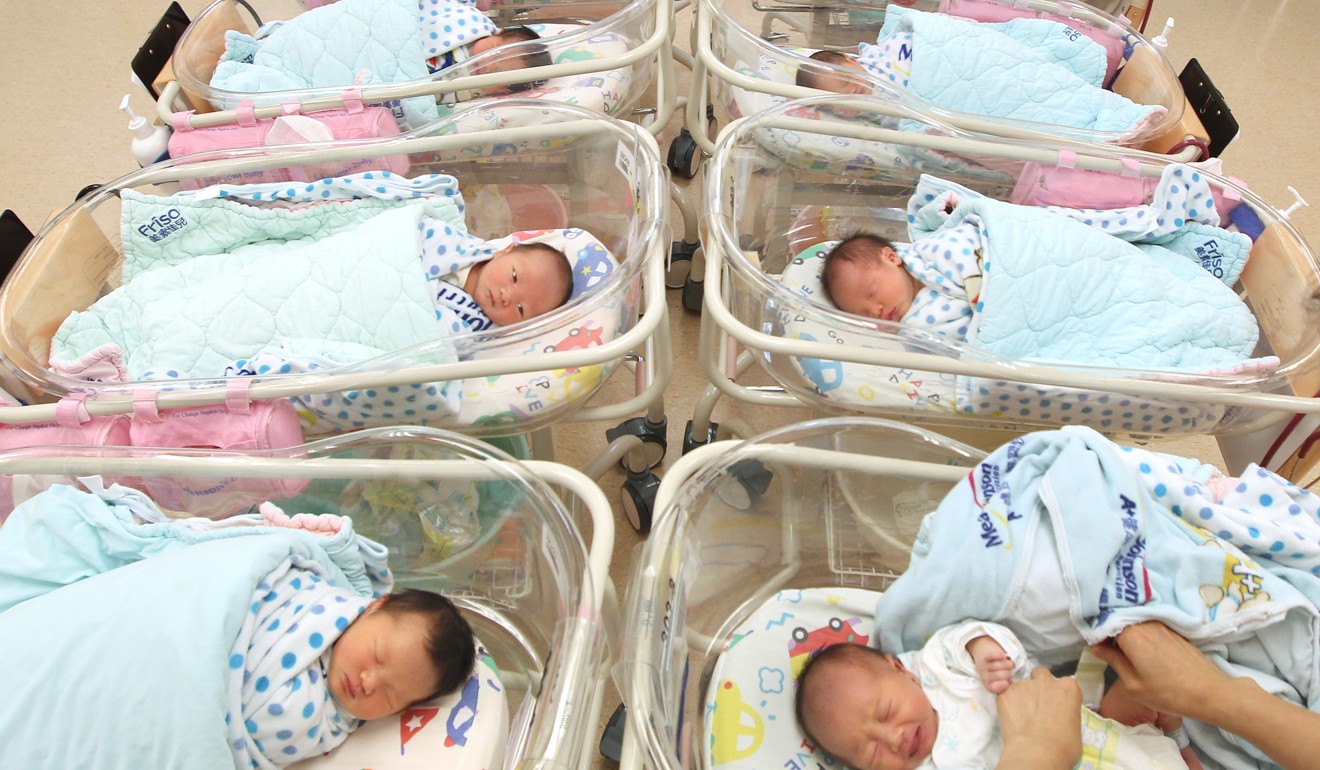 Amy Zou, a mother living nearby who submitted an application form for her son at TWGHs Kap Yan Directors' College in Sheung Shui, said there was little she could do despite her worries.
"These external factors are out of our control," Zou said. "Thankfully the government has stopped [mainland parents from giving birth in Hong Kong]."
Before the Hong Kong government banned mainland women from giving birth in local hospitals in 2013, more than 202,000 such children were born since 2001.
However, Emma Chan, a Hong Kong mother who was also submitting an application form at TWGHs Kap Yan Directors' College, said she was not particularly upset about the competition from across the border.
"I've always told my son that the reason the mainland kids are here is that they are competitive enough, and a lot of them are indeed very outstanding," Chan said.
Her son now studies at Wai Chow Public School – which is attended by many cross-border children – in Sheung Shui near the Shenzhen border.
The Education Bureau declined to give the figure of the overall increase of secondary school places, but will raise the number of seats "to satisfy all pupils' need for secondary school education", a spokesperson said.
This article appeared in the South China Morning Post print edition as: mainland kids spark secondary school rush