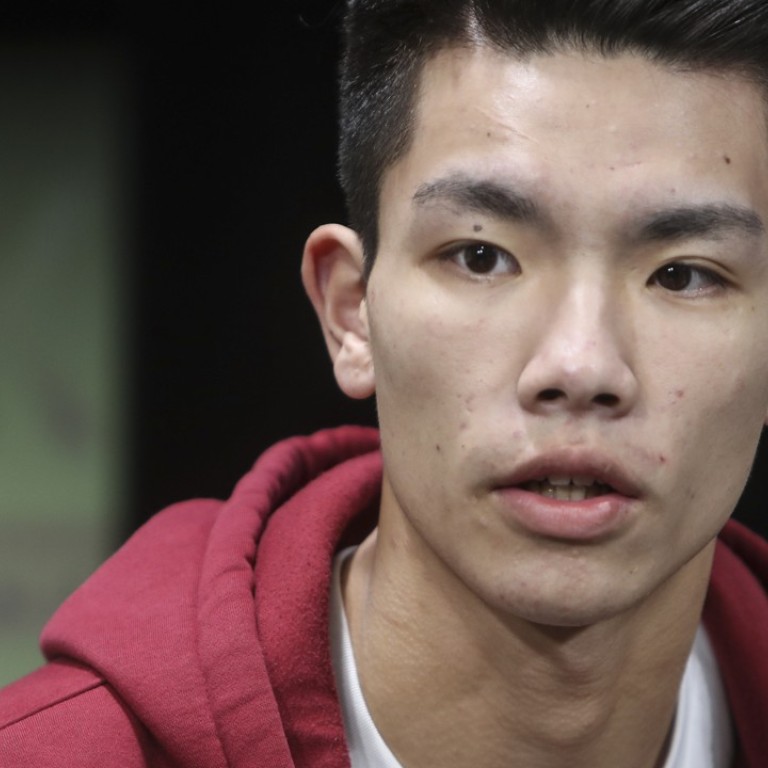 Suspended Hong Kong student union chief will still try to go to classes, as Mandarin requirement row rolls on
Lau Tsz-kei admits students could have handled protest against language requirement differently, but insists none of them threatened staff
The head of Baptist University's student union said he would still go to classes despite his recent suspension from school over alleged threatening behaviour, if his teachers will let him.
Lau Tsz-kei maintained that he did not threaten teaching staff during 
an angry protest
against a Mandarin language graduation requirement, at the school's language centre last Wednesday. He said the decision to suspend him was "not in line with practice".
Lau said he would continue fighting to scrap the requirement, and that the union would hold a rally against the policy on school grounds on Friday.
"I will try to attend classes as soon as I am able to ... I will have to see what teachers [think]. If they let me attend the class, I will. If they say no, I'd be interrupting other students, then I would leave," he said on a radio programme on Thursday morning.
Lau and fellow student Andrew Chan Lok-hang, convenor of a Cantonese language support group, were 
temporarily suspended on Wednesday
, pending the completion of disciplinary proceedings.
University president Roland Chin Tai-hong said the duo had posed a danger to staff at the institution during the eight-hour stand-off last week, which he said made staff feel threatened and insulted, affecting their work.
Some 30 ­students, including Lau and Chan, confronted staff at the centre to protest against the Mandarin proficiency course, which all Baptist University students must take or get an exemption from. A video clip of Lau speaking aggressively during the incident went viral on social ­media and sparked ­criticism both on and off campus.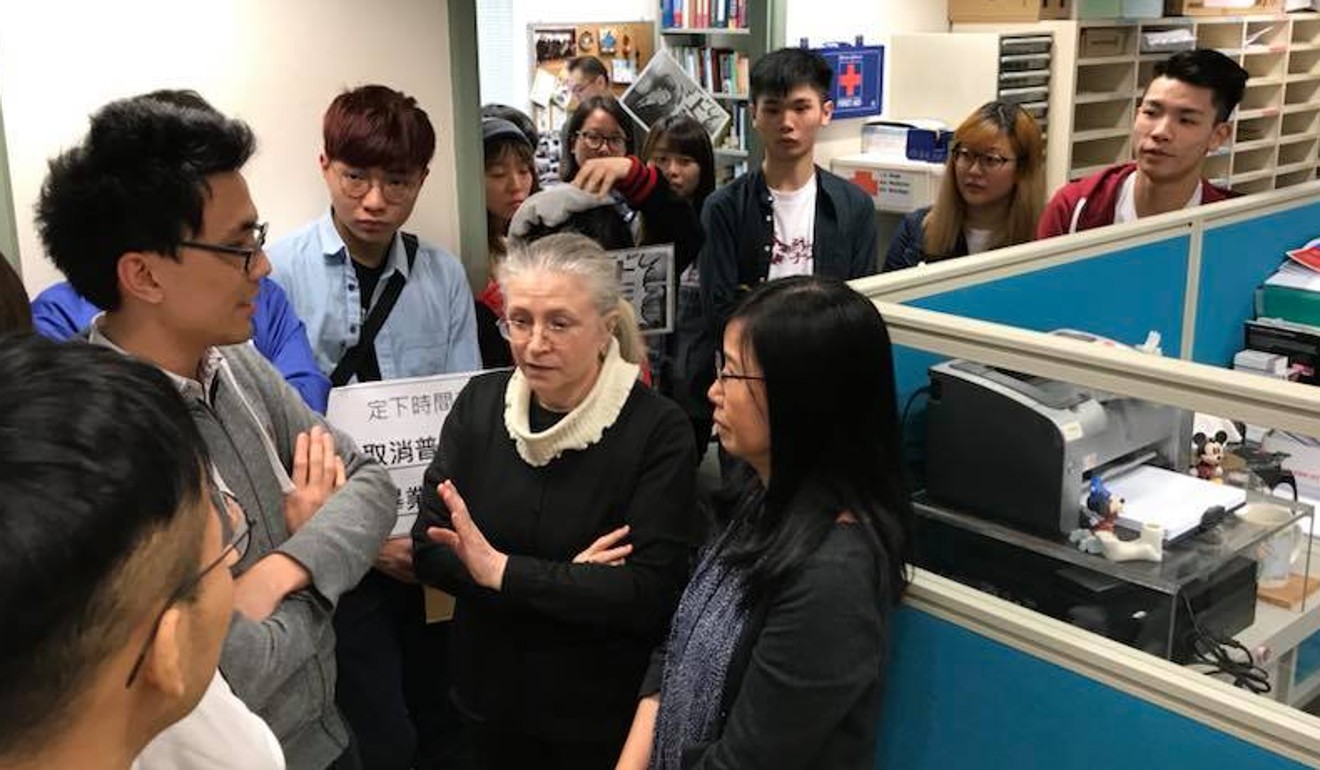 The main dispute is over the Mandarin requirements that have been in place for years and the recent introduction of what some students claim is an unreasonably difficult proficiency test for those seeking to get an exemption by proving their Mandarin is already good enough.
Lau, while admitting that the protesters could have handled the matter differently and were "a bit emotional and loud", maintained that neither he nor any of his fellow protesters threatened staff.
"We were only asking them questions and demanding a dialogue," he said. "I don't think this endangered their safety. In fact, they were free to enter and leave [the office], and we even helped them fetch letters ... there was no bodily contact."
Lau said that as union president he was also a member of the school's disciplinary panel, and understood that normal procedure required the committee to investigate a student's violation before deciding on a punishment.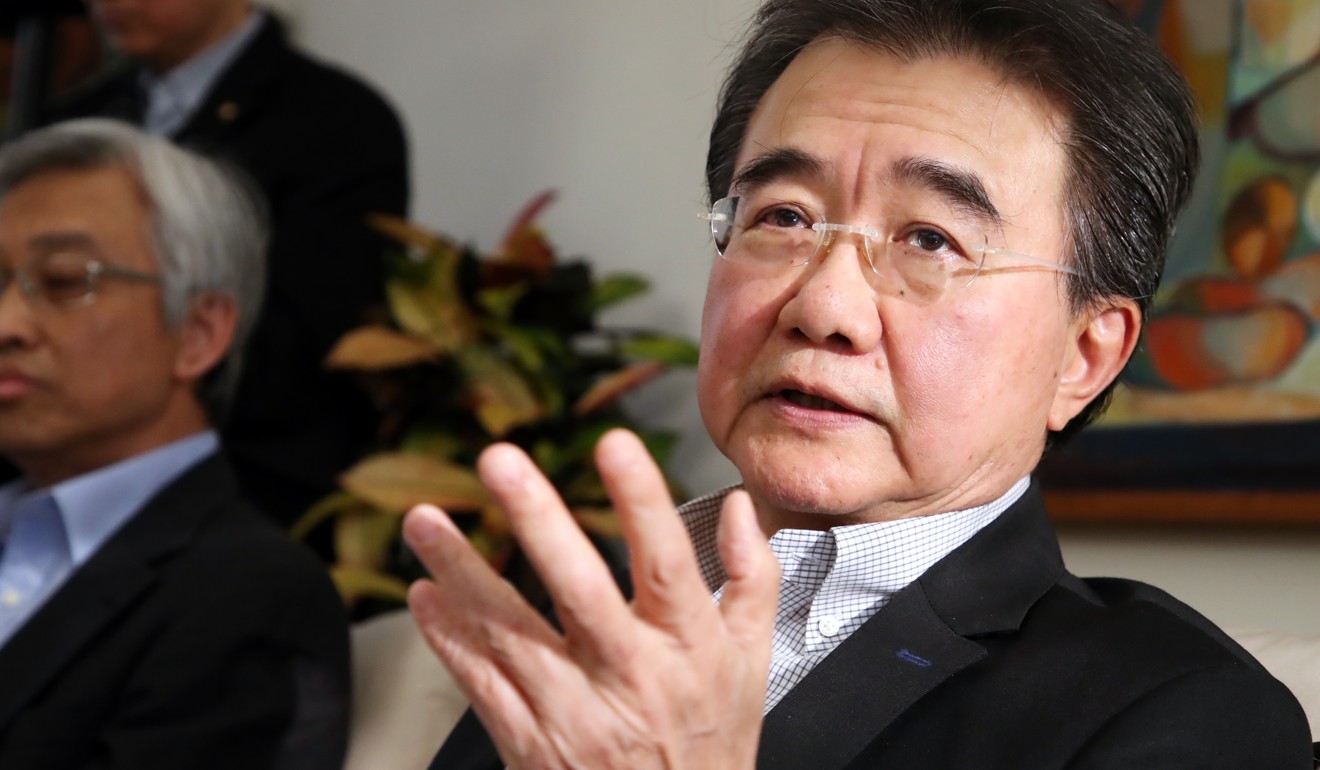 "To be honest, I'm extremely shocked," he said. "We were a group of Baptist University students trying to push for reforms in university policies in hopes that the university would develop in a more positive way.
"But the vice chancellor's main concern was not how to communicate better with students or how to improve university policies, but that these students were not good for university operations; let's just suspend them. There wasn't even an investigation."
But Roger Wong Hoi-fung, a member of the school's governing council and a representative of the university's 2,000 teaching staff, said the video indicated that staff were threatened. He said some workers had even cried when he spoke to them about the incident.
Wong said he disagreed with the university president's suspension of the pair before an investigation, but that it would help if Lau and Chan went to the language centre to apologise directly to staff.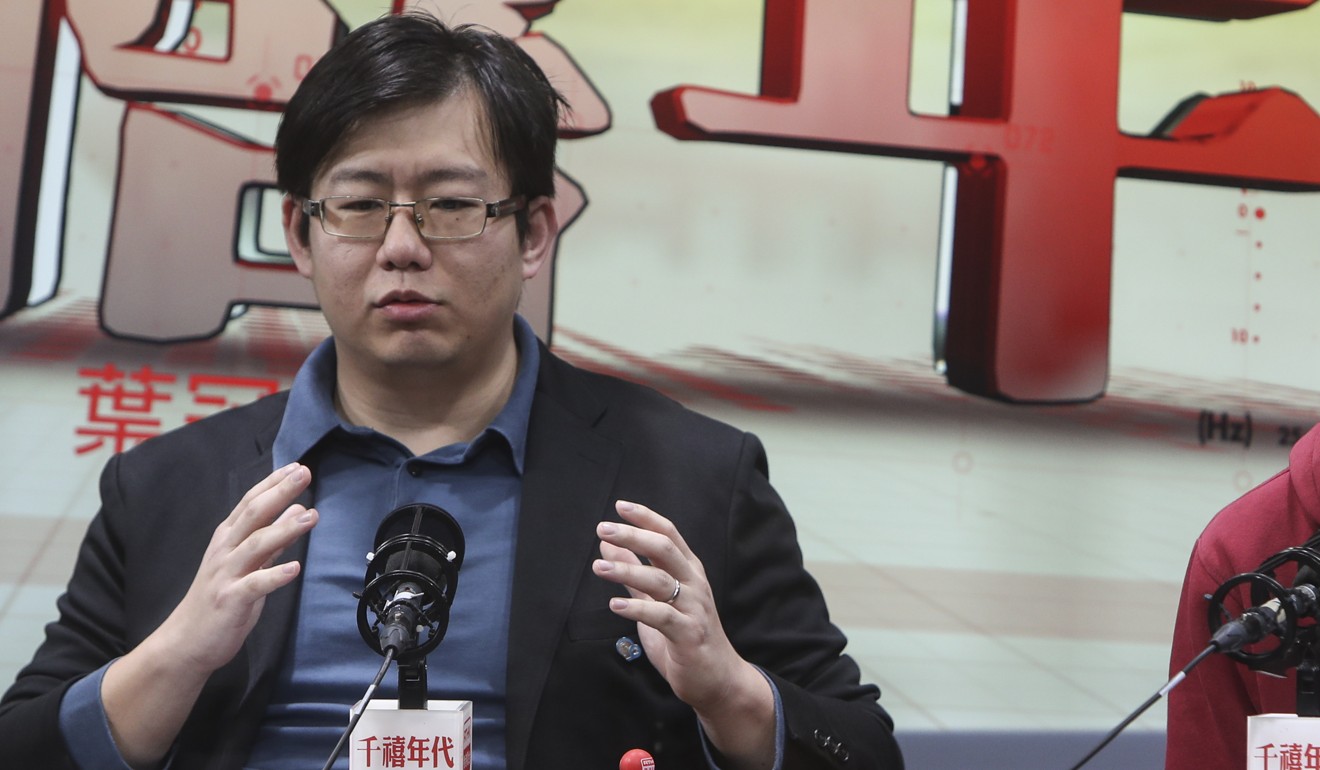 "Their ideology and objective can be very great and just, but it cannot be an excuse for their actions. It is right for students and staff to fight for [causes] but this time they really did cross the line," he said.
"From our observations, the staff did feel threatened and abused. Their perception is very important too. This was eight hours … 20 students outnumbering the staff in a small area, and most [staff] were women.
Speaking on another radio programme, Chan said the university had not followed proper procedures by immediately suspending him and Lau, and that it was "disregarding [their] learning needs".
Chan, who 
put an internship at a mainland hospital on hold
after both he and staff at the hospital got menacing phone calls and messages, said he hoped the university would give him legal assistance and said that he would report the threats to the police.
Meanwhile, a commentary published on Thursday in the state-run mainland newspaper Global Times described the dispute as an "ideological conflict", saying some Hongkongers had introduced the notion of localism to campuses. 
It added that the incident had angered mainland people, and said some Hong Kong students were too "narrow-minded".