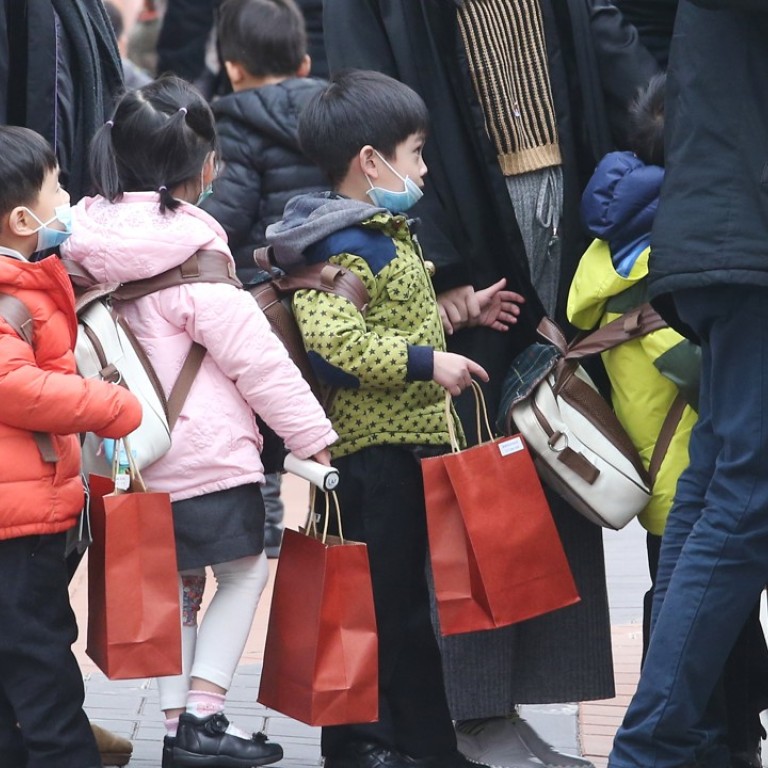 Hong Kong kindergarten pupils absent more than seven days must be reported, officials say
Effective from March 15, Education Bureau initiative meant to spur vigilance against suspected child abuse in aftermath of tragic death of girl, 5
In their drive to foster vigilance against child abuse, Hong Kong officials will require all kindergartens to report pupils who have missed class for seven days – a tougher line than the 30-day reporting threshold now in place.
The new mechanism, effective from March 15, will apply to the city's 1,014 kindergartens, the Education Bureau said on Friday.
The initiative is meant to spur schools to stay watchful of child abuse and promptly identify pupils who need help in suspected cases so that "intervention and appropriate support and services can be provided in a timely manner".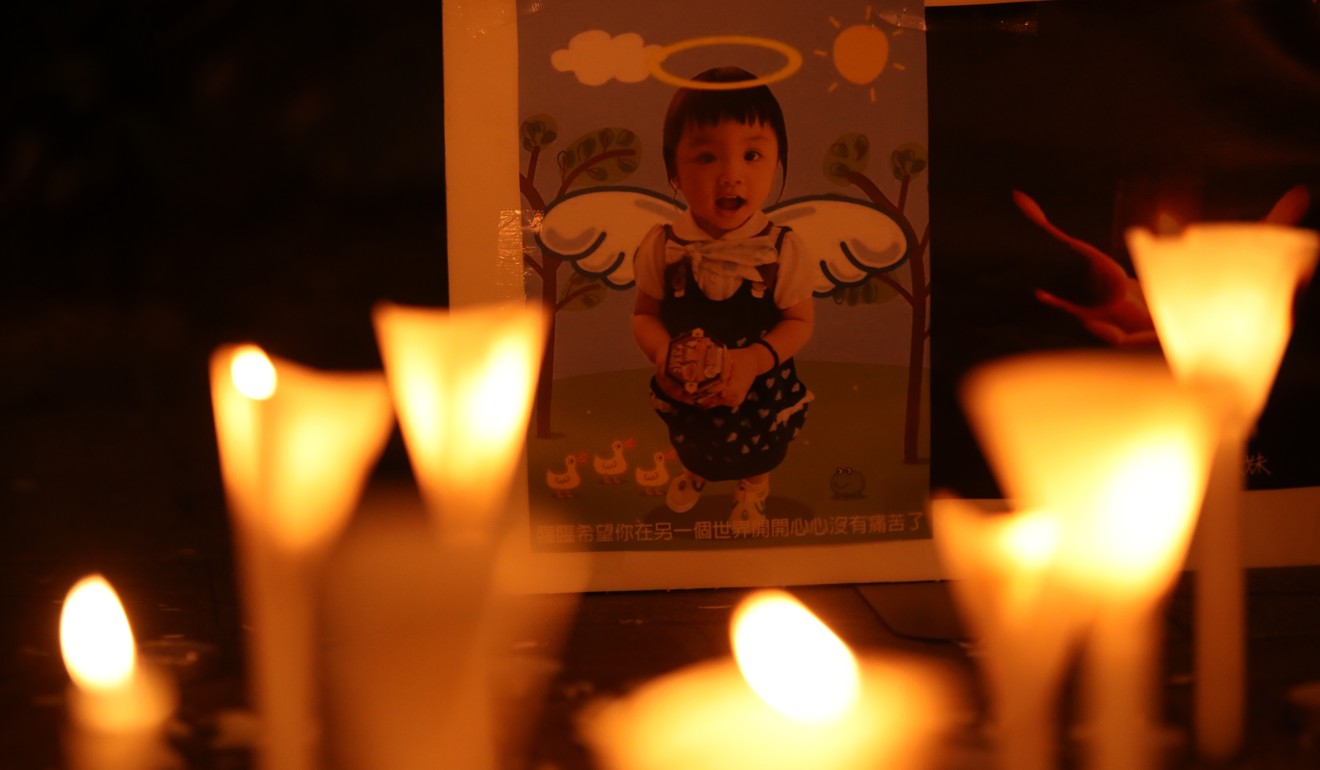 The authority stressed that if wounds or any signs of child abuse were noticed, kindergarten personnel should immediately notify the bureau and refer the pupil to the Social Welfare Department. This instruction would apply even when the absence was fewer than seven school days or the children were attending class as usual.
A key to early intervention is "enhancing the awareness of school personnel" in identifying child abuse, and boosting their ability to assess crises and collaborate, the spokesman added.
Secretary for Education Kevin Yeung Yun-hung said on Friday he believed the mechanism would not strain kindergartens' manpower, noting the bureau had been exploring with the Labour and Welfare Bureau the feasibility of introducing a "one school, one social worker" model.
In the 2016/17 academic year, there were 13,930 teachers working in 1,014 kindergartens with 184,032 children, making for a pupil-teacher ratio of 13.2 to one.
The bureau will collaborate with the Social Welfare Department and police in holding seminars for the kindergartens next month and in April to introduce early identification, the reporting mechanism and the support available from relevant departments.
Professional Teachers' Union president Fung Wai-wah believed the new mechanism's effectiveness would be undermined if kindergartens lacked adequate manpower and comprehensive guidelines.
Fung said the Education Bureau had a special working group to visit absentees from primary and secondary schools but no such task force existed for kindergarten pupils because preschool education was not compulsory in Hong Kong.
"The existing child protection laws are capable of handling abuse against kindergarten pupils. But kindergartens need to have professionals who can keep an eye on the issue and who know how to follow up the cases by seeking help from officials, instead of relying solely on their teaching staff."
Fung urged the authorities to extend the "one school, one social worker" model from secondary schools to kindergartens.
The reporting initiative comes after the death last month of Chan Sui-lam, 5, a pupil at Fu Tai Lutheran Day Nursery in Tuen Mun.
The girl's biological father, Chan Hoi-ping, and stepmother, Wong Hiu-tung, were
charged with one count of murder
in connection with her death at their home on January 6. The child had been absent from class since October 27 last year.
Amid questions about a failure to notice the girl's condition and alert the education authority of her absence, the nursery's principal said no suspicious wounds could be seen before she was pulled from school.
The principal also vowed earlier this month to form an internal working group to investigate Chan's condition at the time she stopped going to class.
Last year, the Social Welfare Department received a total of 947 newly reported child abuse cases, of which 374 involved physical abuse, 315 sexual abuse and 229 neglect. Nearly 60 per cent of the 957 abusers – or 568 individuals – were parents of the child victims, according to the department's data.
This article appeared in the South China Morning Post print edition as: Preschools face new time limit on reporting absences