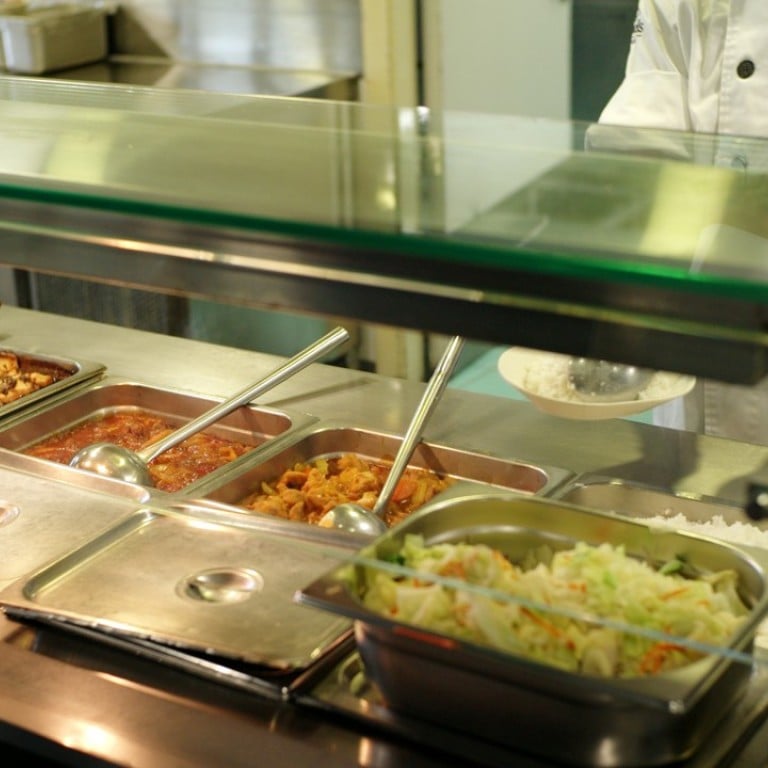 What are your kids eating at school?
International schools today are offering pupils a variety of delicious cuisines, thereby enriching their school lives
Believe it or not, many canteens at secondary schools are serving up dishes that go far beyond what might be considered merely necessary, safe and nutritious; nowadays, they're offering pupils a rich variety of cuisines, thereby making their school lives more enjoyable, if not memorable.
"In addition to regular 'hot dishes' sets A, B and C during lunch time, there are pasta, pizza, pastries, special pan-fried dishes, noodles in soup and other options during lunchtime, not to mention other snacks and pastries available at the cafe," says Lydia Yu, business and general manager at South Island School, as we walk through the school's Cafe Five O, next to the main entrance.
There, various pastries, croissants, wraps, crêpes, muffins, paninis, ciabatta and baguette, as well as smoothies, are available throughout the school day. "Senior students can get coffee there too," Yu says. The cafe serves espresso, cappuccino, latte, mocha, caramel mocha – you name it – at prices between HK$18 and HK$28.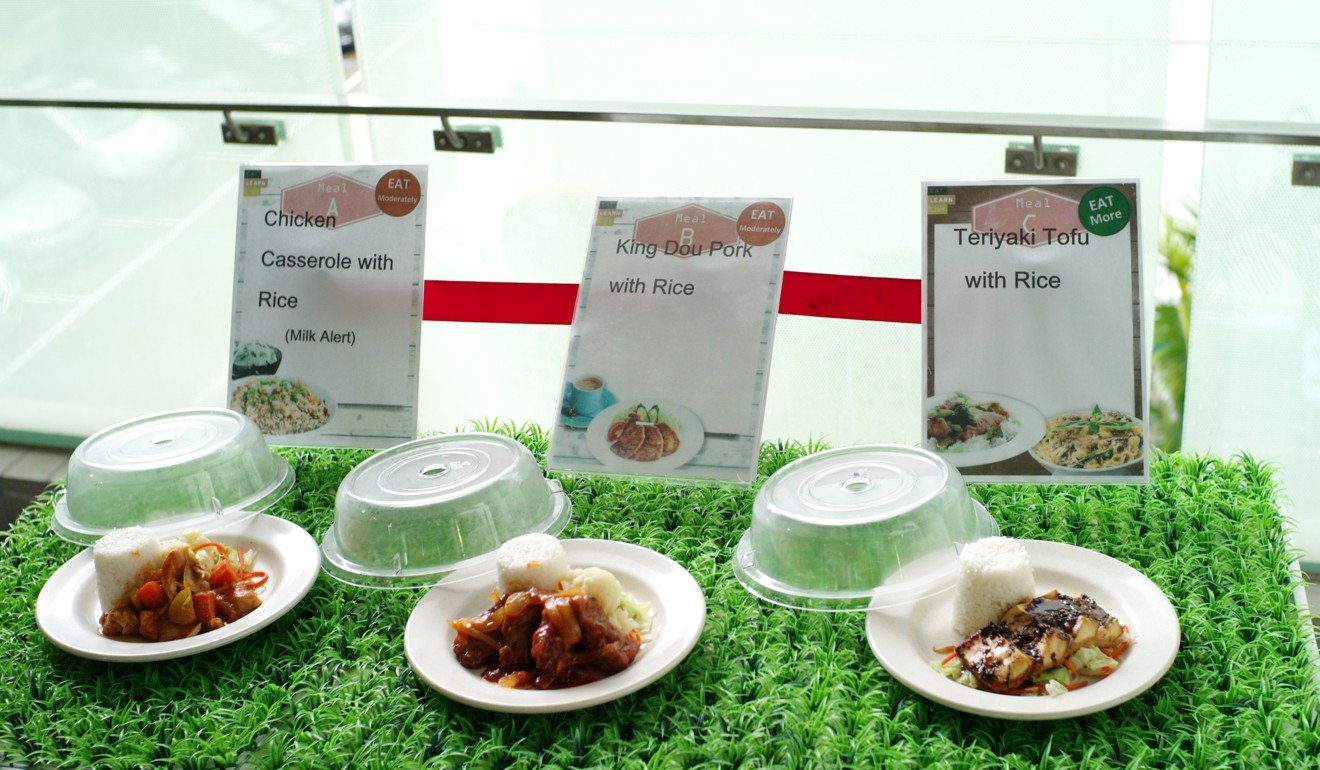 The school also has two other catering outlets – Atrium and Refectory – where its 1,400 secondary pupils can eat and chat. The former serves hot dishes, pastas, pizzas, and snacks all day; the latter houses a juice bar, a salad bar, a "Hot Wok" section serving special pan-fried dishes, and a noodles section. The school's snacks menuincludes over 60 items, from French fries to pork buns.
Three main hot dishes for lunch – chicken casserole with rice; King Dou pork with rice; and teriyaki tofu with rice – are on offer at HK$27.5 each, during our visit to the school. "The menus are designed for ESF schools by our executive chef who is from Italy," says Wendy Ho, operations manager of Compass Group, catering service provider of all ESF secondary schools except King George V. "Once a menu is designed, which we do on regular terms, we will send it to our nutritionists to review, and then will send it to the food committee of the school to review," Ho says. To minimise food wastage, portions are set on average size but students can always request for more rice or pasta for free, she adds.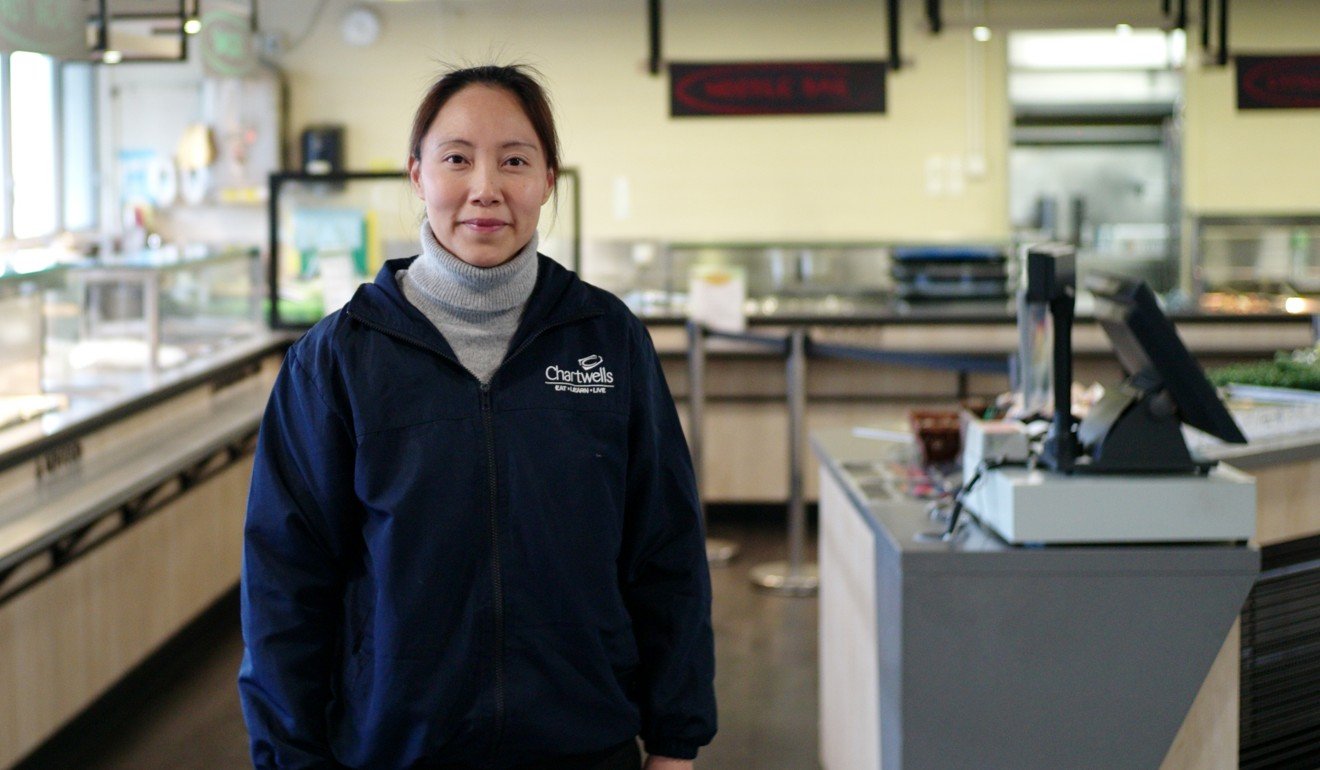 According to Yu, the food committee, which consists of about 10 persons and includes parents, students, staff and representatives of the caterer, meets once a term to discuss and review the overall performance of the caterer in terms of food quality and services, and catering environment aspects. The menu for the canteens is updated regularly on the school website for all parents and stakeholders.
"When creating menus for schools, our chefs will follow the nutrition guidelines set out in our nutrition programme as well as the advice made by our nutritionist to ensure that the menu is healthy and balanced," Ho says, adding that the menu is aligned with the Hong Kong government's EatSmart programme before rolling it out.
Ho adds that all food is MSG-free, and ingredients and fruits are imported from overseas – meats from Brazil and the US, fish from Vietnam, rice from Thailand and Vietnam – while most vegetables are sourced from mainland China.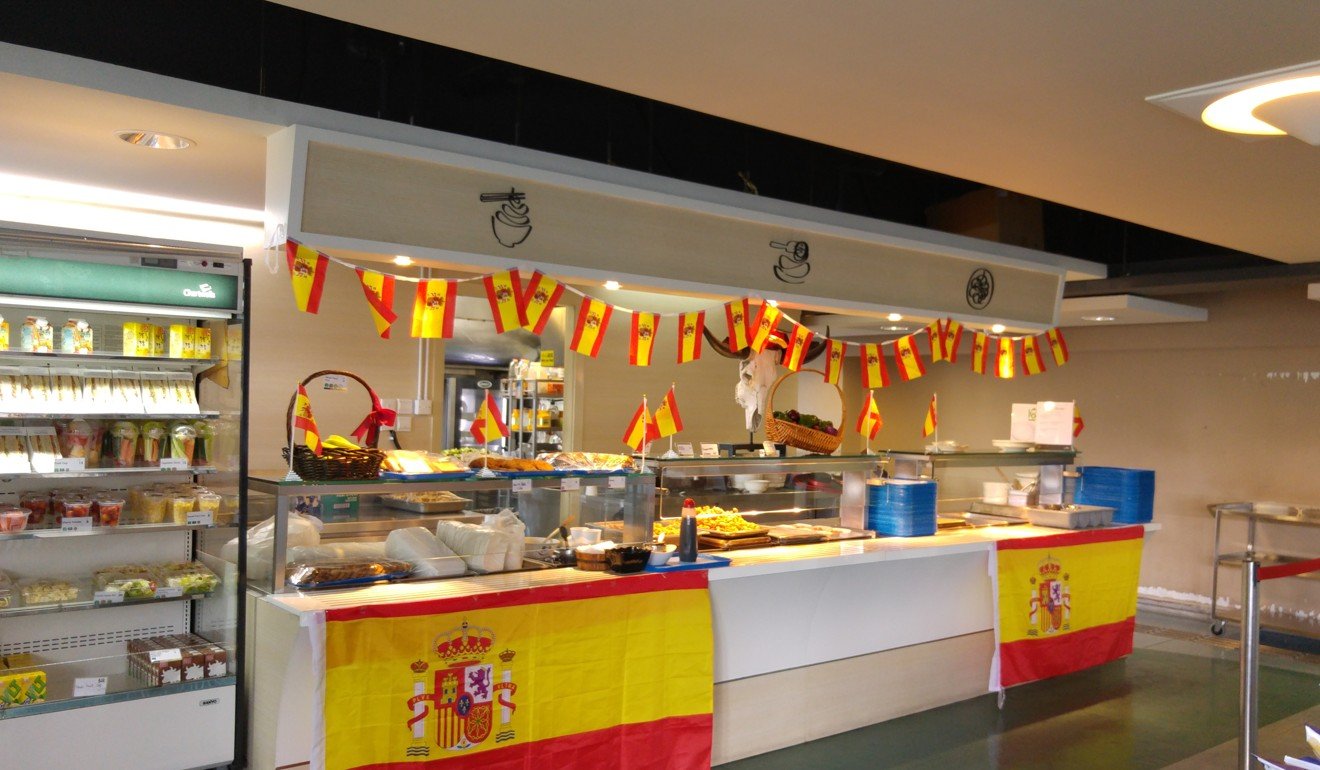 "All food is processed and cooked on-site on a daily basis. This way, we [can] maintain the standard of not only food safety, but also of the taste," says Ho, whose company also provides catering services to international schools in Hong Kong including Chinese International School, German Swiss International School, Harrow International School, Victoria Shanghai Academy, as well as local schools such as Fukien Secondary School (Affiliated School) and Pui Kiu Secondary School.
Special menus and dishes are available for pupils with special needs, including allergies, Ho says. Furthermore, a "global theme" day is held every two months, with special menus and decorations. "Our staff will dress in the costumes of the themed country on the day. It is so popular and the kids just love it," Ho says.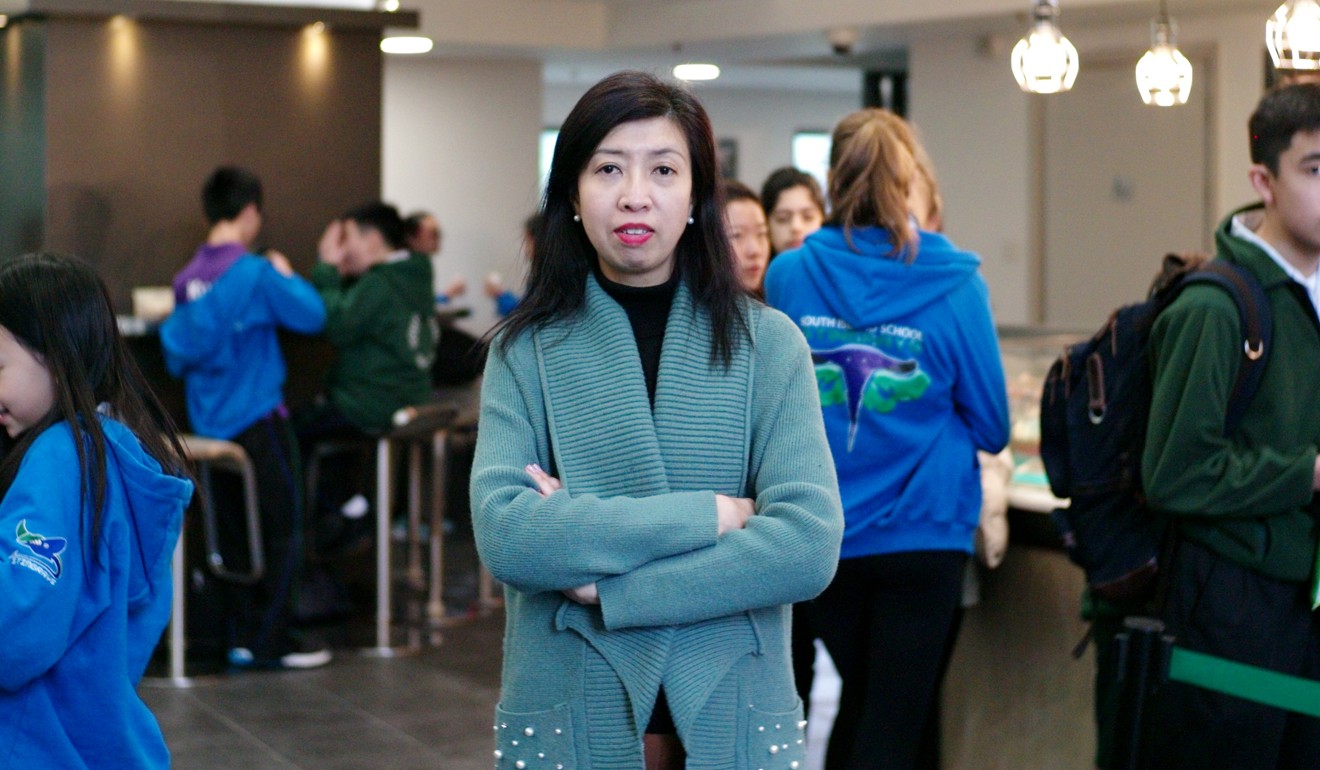 "As caterer, it is important to run [the service] with the school as partner and to cater to almost every need of the students and parents," she adds.
Yu reveals that the catering contract runs on a three-plus-two-year term at South Island School, meaning the school can review the contract at the end of the third year and decide whether to continue the contract for another two years.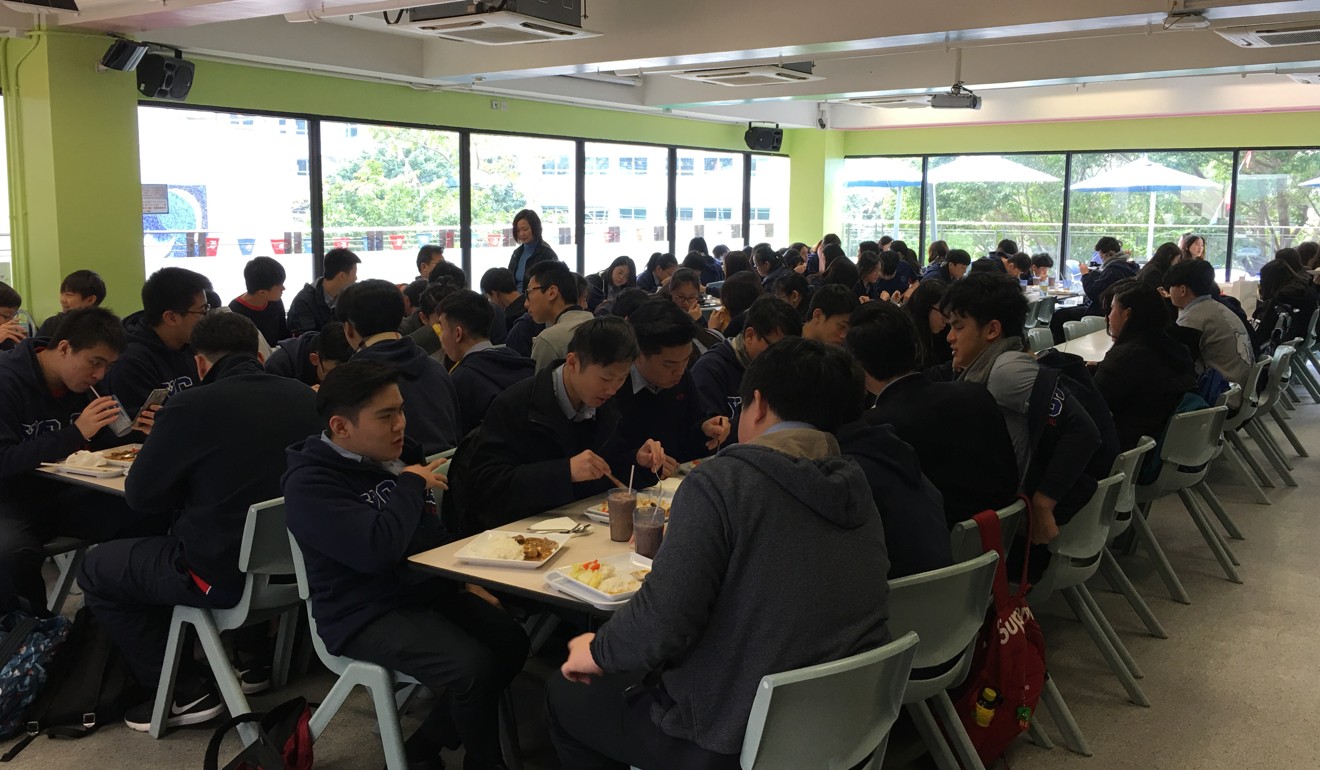 At Yew Chung International School in Kowloon Tong, the food that pupils consumeeach day is prepared by the central kitchen in Fotan, Sha Tin. "It is directly owned by Yew Chung Education Foundation, and is ISO-22000 accredited," says Carol Tsang, consultant of the central kitchen.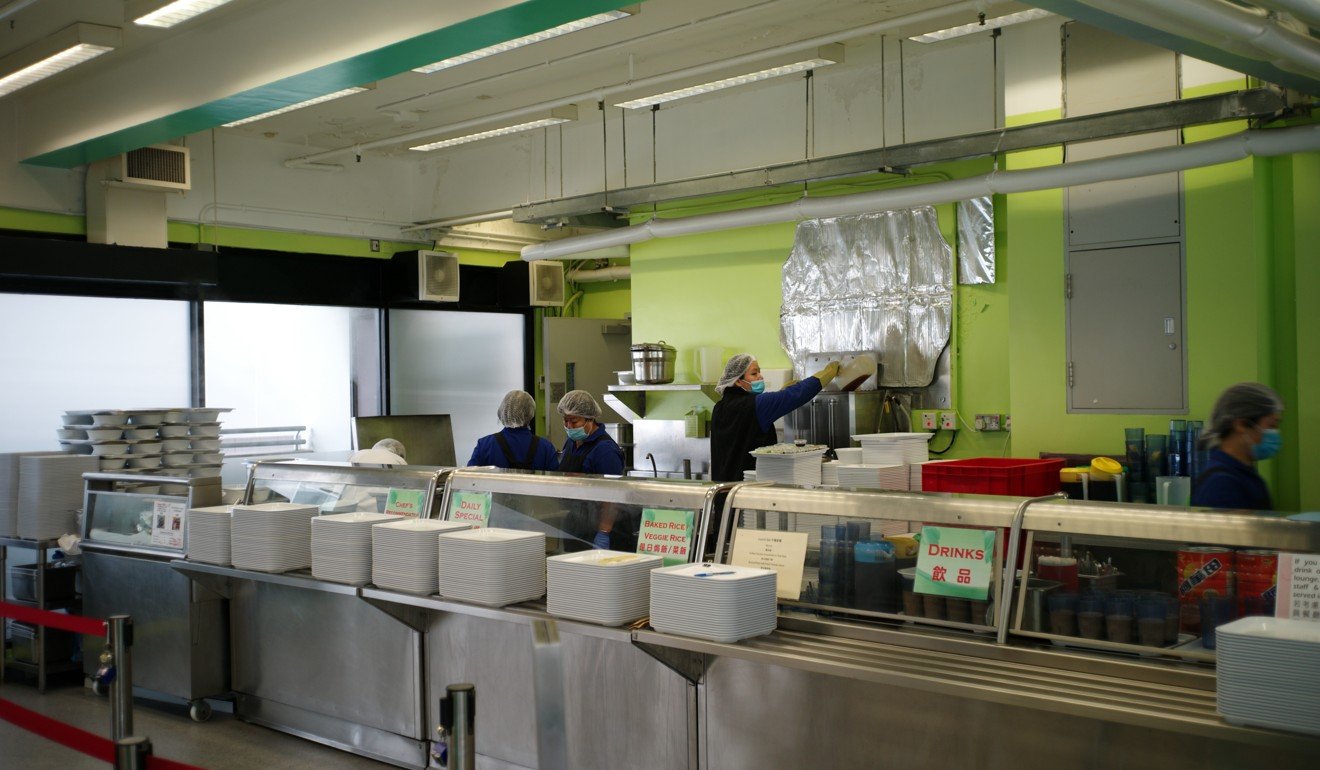 According to Alex Chu, head of the support and maintenance division, all cooked food or semi-cooked dishes to be reheated on-site are all well packaged and delivered from Sha Tin to the school right before lunchtime. "They are transported by oven-equipped vehicles. We measure the temperature of the food when [it] leaves the central kitchen and upon arrival, to make sure that all [the dishes are] above 60 degrees Celsius, a standard of food safety," says Chu.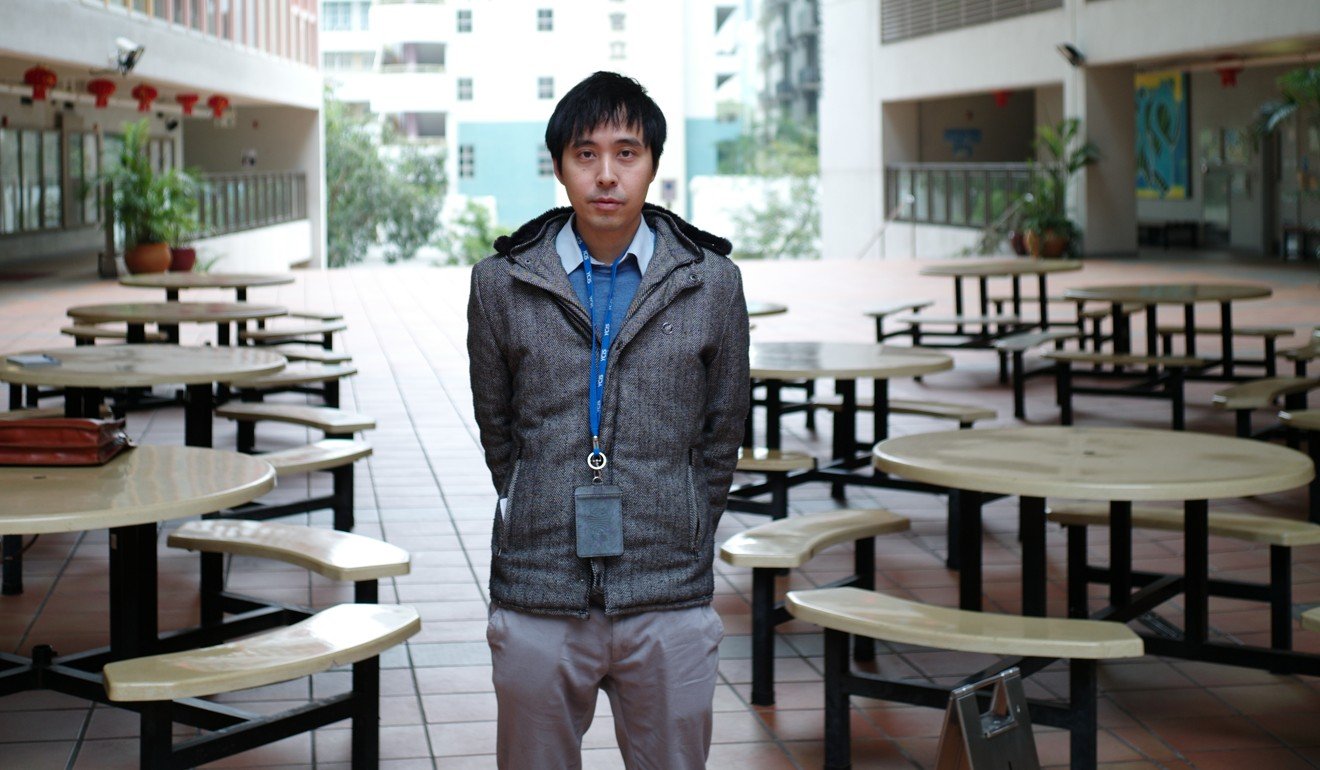 Special arrangements are made for the kindergarten section, he notes, as meal times can also serve as a "lesson" for pupils. "It is when they can learn manners, disciplines, how to share with others, and the vocabularies of food and fruits," Chu says.
As for the secondary section, there are various outlets and dining areas that pupils can choose from. "Apart from our daily menus, Year nine students and above have the privilege of enjoying the special à la carte dishes such as steaks at lunchtime," says Tsang,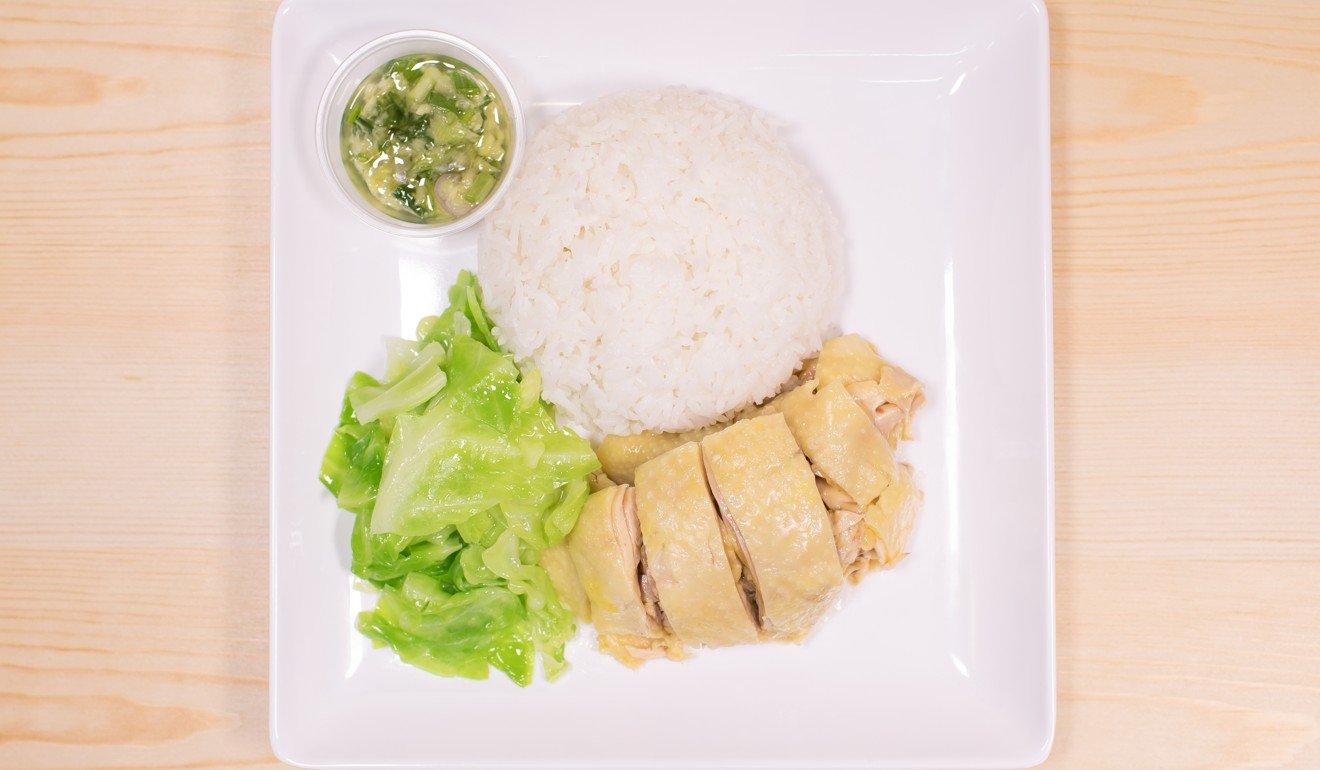 Four standard lunch dishes, featuring Cantonese, Shanghainese, Singaporean, Indian and Western cuisines, are available every day. No dishes are duplicated within a four-week cycle, unless for exception reasons. "The boiled chicken is very popular and students are upset whenever it is sold out during the early period of lunchtime," says Tsang.
In addition, the school offers light lunch dishes to pupils. On the list we see soup, Chinese noodles, udon, dumplings, pizza slices, sandwiches, salad and panini.
Lunch meals at Yew Chung cost around HK$27 to HK$50 with vegetables. "We are running on a break-even model. Our prices [are] higher than [those of] other canteens as the central kitchen is run by experienced chefs, and all ingredients are imported – except the vegetables, which we source from reliable suppliers in Guangdong, China," Tsang explains.
She adds that all food and ingredients offered at the school are MSG-free, and no antioxidants are used. "The well-being of our students is our sole concern. And we make sure the meals are nutrition-balanced, safe, and above all, tasty to them," Tsang says.