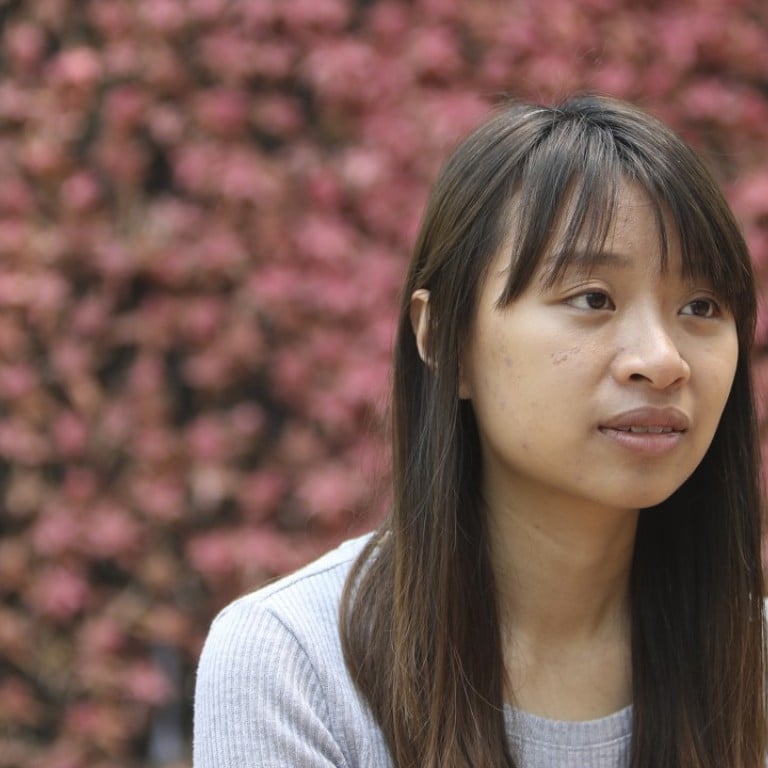 Hong Kong Baptist University student union hopeful has 'no bottom line', vows to continue Mandarin fight
Wong Nga-man, a Year Four sociology student specialising in China studies, aims to complete the push on scrapping the controversial language requirement if elected president
The sole candidate for the controversial position of Baptist University student union president has vowed to continue fighting for the cancellation of an unpopular Mandarin graduation requirement, and says her cabinet has "no bottom line" on achieving its agenda.
The student body is voting to choose an executive committee for the first time since the
university suspended
current president Lau Tsz-kei and Chinese medicine student Andrew Chan Lok-hang for a week over their involvement in a
stand-off with staff
of the school's language centre in January. Lau was filmed using foul language.
The election was meant to be held in February but was cancelled after Wong Nga-man, the sole candidate then and now, and her cabinet withdrew after a member pulled out due to family matters.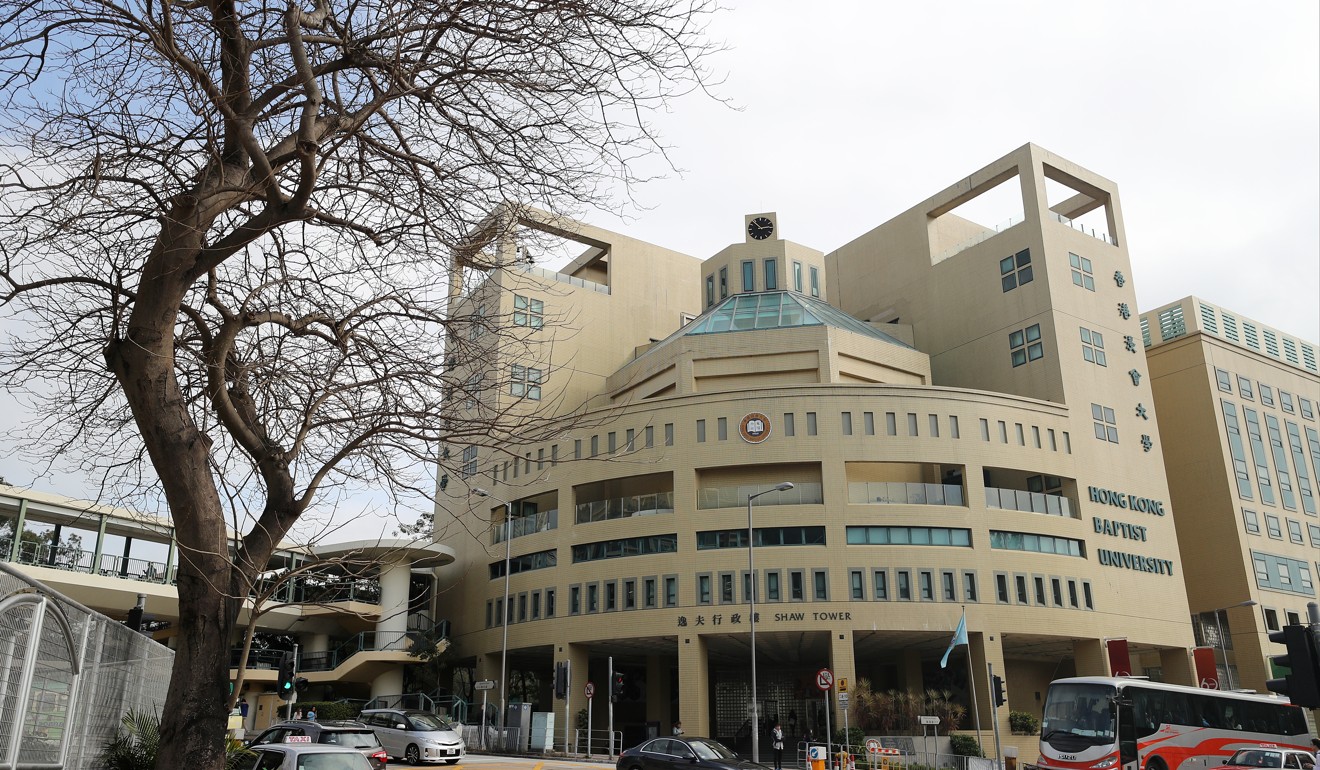 But Wong, 22, and her restructured cabinet are back for a by-election, with voting having opened on Monday until Thursday evening, with results expected that night.
Wong, a Year Four sociology student specialising in China studies, said she aimed to complete the push on scrapping the Mandarin requirement within her term if elected.
Last month, the university set up two working groups to review whether the requirement should be axed and are expected to submit final reports by June.
"Learning another language is not a bad thing, but it should not be mandatory," Wong told the Post this week, adding that a referendum was held in 2016 and around 90 per cent of 1,544 students voted to scrap the requirement.
All local undergraduates at the university, which has a student body of about 12,000, are required to pass a Mandarin module to graduate, or they can take a test to get an exemption.
She said her cabinet would also look into reviewing other compulsory courses such as physical education and general education modules. With some students wanting to focus on their majors, Wong said taking these compulsory modules could be a burden.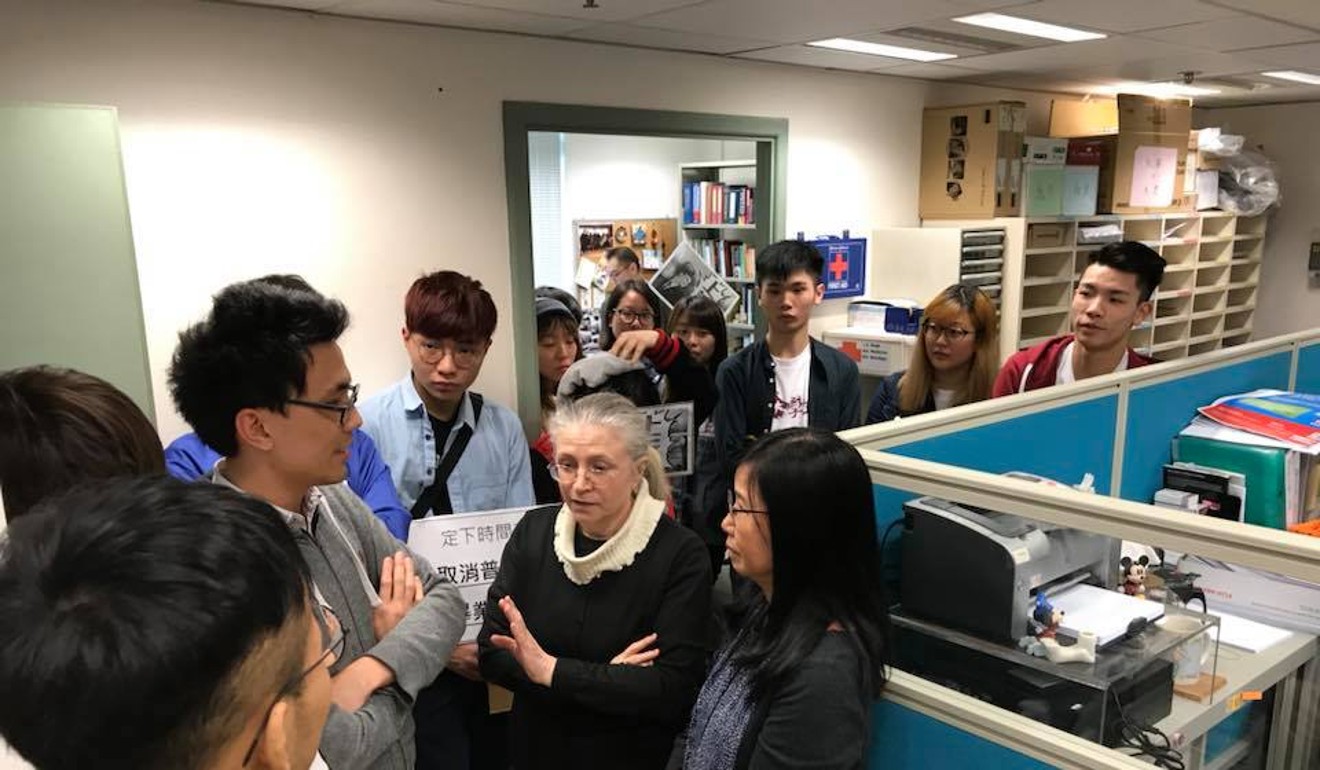 Wong's 10-strong cabinet, consisting of three men and seven women, needs to win at least 10 per cent of the vote to be elected, and its total must be higher than the votes against and abstentions. If they do not get enough votes, the student union council will appoint members to run the committee.
Lau and about 30 students stormed the language centre, demanding the university end the Mandarin requirement needed to graduate and greater transparency on the exemption test. After launching an investigation into the incident, the school suspended Lau and Chan before the probe was over, saying they posed a danger to the community. As criticism mounted, the school lifted the suspensions a week later, after the two apologised to language centre staff in person.
Results of the disciplinary proceedings for four students, including Lau and Chan, are pending.
Wong also criticised the decision to suspend the students temporarily, expressing concerns over the school using "white terror" against those who care about school policies.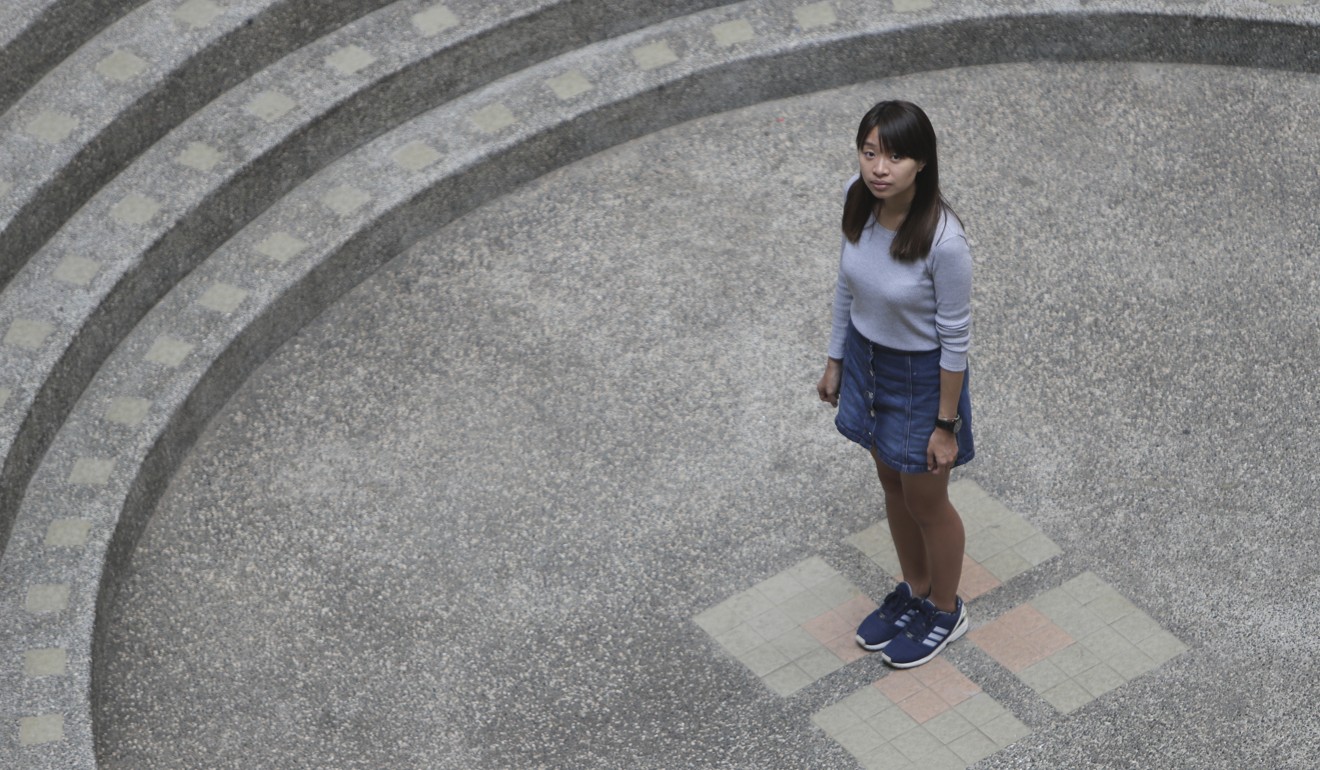 She said her cabinet's core values were democracy, freedom and equality.
"If the majority wants to take an independence stance, we will support it. But if they believe that changing the
Basic Law
– with Hongkongers penning [the changes] – is enough, we will accept that too," she said, referring to the city's mini-constitution.
On how far she was willing to go on school and political issues, Wong said she had "no bottom line", including storming university council meetings. But her team would ensure students taking part were aware of potential consequences, Wong added.
She also said she was prepared to be arrested or expelled, adding it would be worth it as long as she felt the action was right.
This article appeared in the South China Morning Post print edition as: University poll hopeful to fight Mandarin rule