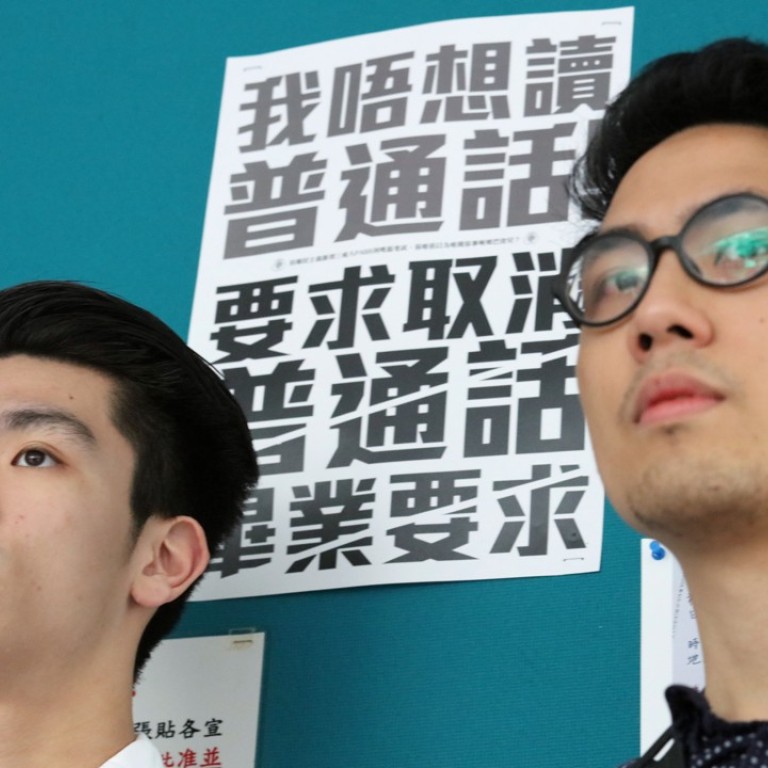 Nine Hong Kong student organisations slam Baptist University for 'suppressing freedom' by suspending duo over protest
Fifth-year undergraduate Andrew Chan says calling his conduct 'indecent' is unfair, while governing council member says eight-day suspension is too lenient
Nine student organisations in Hong Kong have criticised Baptist University for "suppressing freedom", a day after it
disciplined two students 
for their role in a rowdy protest against a Mandarin language graduation requirement.
The statement from the Federation of Students came as one of the two students, Andrew Chan Lok-hang, 22, insisted on Tuesday that it was "unfair" for the university to rule that his
participation in the protest in January
constituted "indecent behaviour", which he understood as a sexual offence.
But Roger Wong Hoi-fung, a member of the university's governing council, countered that Baptist University was already being too lenient by only suspending Chan for eight days.
In January, Chan and former student union president Lau Tsz-Kei, 20, were among about 30 students who stormed the university's language centre demanding that management scrap the Mandarin requirement and calling for greater transparency around an exemption test.
On Monday, the pair warned of a chilling effect on the right to dissent as they were disciplined for a second time over their role in the protest. Lau was suspended from classes for one semester and Chan, a Chinese medicine student, was barred for eight days.
It was determined that Chan, a fifth-year student, had already served his suspension, as the university initially suspended the pair in late January but lifted the punishment as public criticism mounted.
Issuing a statement cosigned by the student bodies of eight tertiary institutions, including Chinese University and Hang Seng Management College, the federation "strongly reprimanded" Baptist University for "cracking down on student movements".
"We call upon Hong Kong people to support the students. Although the future of our path of resistance seems unclear, and democracy and freedom seem unreachable, no autocracy was ever able to defeat the people," the statement read.
In a reference to Chan and Lau's claim that the university had come under pressure from external parties, such as mainland Chinese media, to mete out punishment, the statement also said the punishment showed that "the autocratic government has been trying to exterminate all dissidents".
Speaking on an RTHK programme on Tuesday, Chan said that by accusing him of "indecent behaviour" the university was trying to exhaust all means to justify university president Roland Chin Tai-hong's decision to punish the students.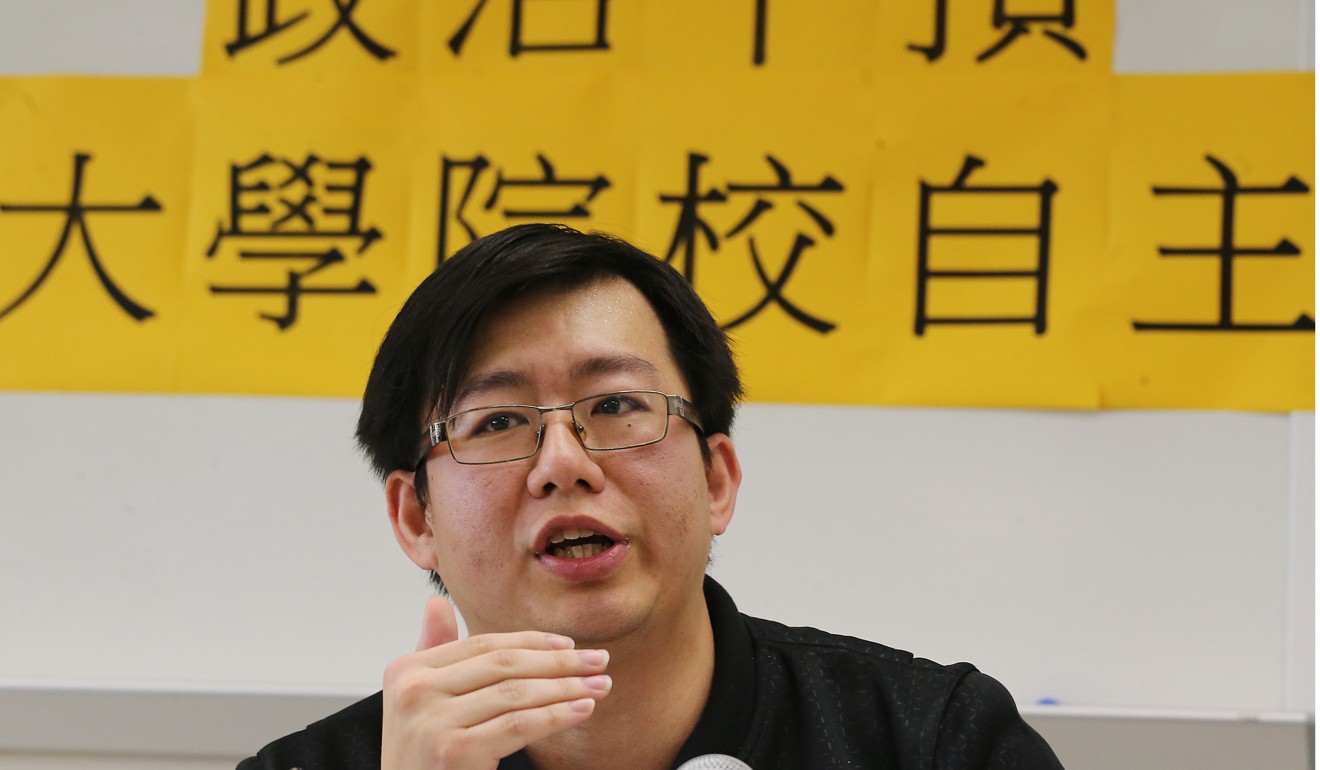 "I am aspiring to be a Chinese medicine practitioner – what would my patients think of me if this 'indecent behaviour' stays on my record?" Chan asked.
But speaking on the same programme, Wong, from the governing council, suggested Chan deserved to be suspended for longer.
The biology researcher said: "The teachers at the centre felt intimidated and threatened by the protest."
He said Chan's eight-day suspension would not have any deterrent effect on other students.
This article appeared in the South China Morning Post print edition as: Baptist University stifling freedom, student group says