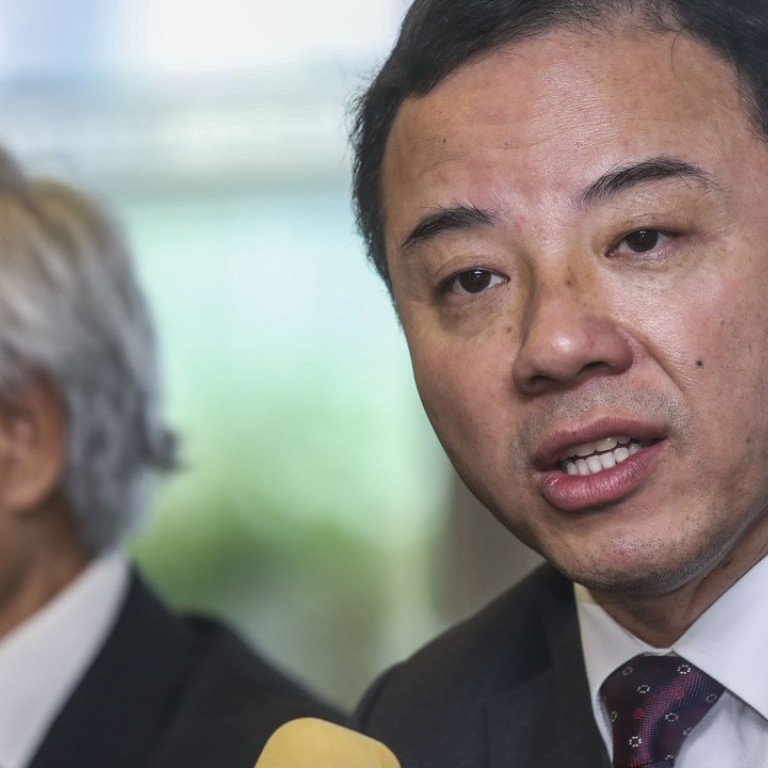 New University of Hong Kong chief Zhang Xiang: 'Campus should not be a platform for political advocacy'
Mainland China-born scientist Professor Zhang Xiang declares school's opposition to idea of city's independence
The new head of the University of Hong Kong has declared the school management's opposition to Hong Kong independence.
Professor Zhang Xiang said on Wednesday the campus should not become a platform for political advocacy.
The mainland China-born scientist, who became HKU president and vice chancellor in July, took the clear stance just weeks after student leaders at different local universities insisted they had a right to talk about the idea of breaking away from China at events heralding the start of the new academic year.
"The University of Hong Kong is committed to the core principle of 'one country, two systems' under the Basic Law. It expects its staff and students to obey the law and to be aware of their responsibilities and the consequences of their actions," Zhang said, reading aloud a written statement during an open dialogue with students on Wednesday, when the issue was raised.
"The university's senior management is opposed to Hong Kong independence."
Whilst saying he had full respect for academic freedom, Zhang said the school did not wish its campus "to be a platform for political advocacy" and to become politically divided.
Students criticised Zhang's predecessor, Professor Peter Mathieson, saying he undermined free speech when he co-signed a statement with the heads of nine other universities, opposing independence.
Asked by a student whether he would have signed the statement if he had been head of HKU at that time, Zhang said: "I cannot put my time back to the time but let me hypothetically answer that question: Yes, very simple."
The new head reiterated the importance of institutional autonomy and added: "We have our own judgment [and] thinking. I think you will see our actions later on."
Zhang also fended off allegations that under his leadership the prestigious university would solely focus on fostering collaboration with mainland Chinese institutions.
Noting HKU's goal of internationalising, Zhang said the school should be the bridge between the West and China. He said the opportunity to be such a bridge "could not be missed" amid the rise of higher education on the mainland.
Davin Wong, president of the HKU student union, said he was disappointed by Zhang's answer regarding free speech.
"I would expect him to illustrate more how he would defend freedom of speech at HKU or clearly suggest the notion of Hong Kong independence should be allowed to be discussed on campus," he said.
He said politics should not be taken off the table on campus.
This article appeared in the South China Morning Post print edition as: New head of HKU says it is opposed to independence