Safety concerns after 12 students at Hong Kong Baptist University are injured at birthday celebration during which flour dust was thrown around
Group was at birthday celebration on campus when blaze broke out
Five students remain in hospital suffering from burn injuries
Safety at Hong Kong youth parties was under the spotlight on Thursday after birthday celebrations turned into a nightmare for a group of Baptist University students who suffered burns when an explosion went off as they threw flour dust around.
Four students remained in hospital on Thursday night, while eight others were treated and discharged earlier.
Investigators from the Fire Services Department were looking into whether the flour dust had ignited during the incident, which prompted comparisons with a tragedy three years ago in Taiwan where 15 people were killed and hundreds injured when a fireball tore through a crowd of revellers while flammable corn starch powder was being sprayed at party goers.
The 12 Hong Kong students suffered burns to the face, neck, hands or feet as a group of about 20 were celebrating a birthday in the student halls of Baptist University's Kowloon Tong campus shortly before 1am.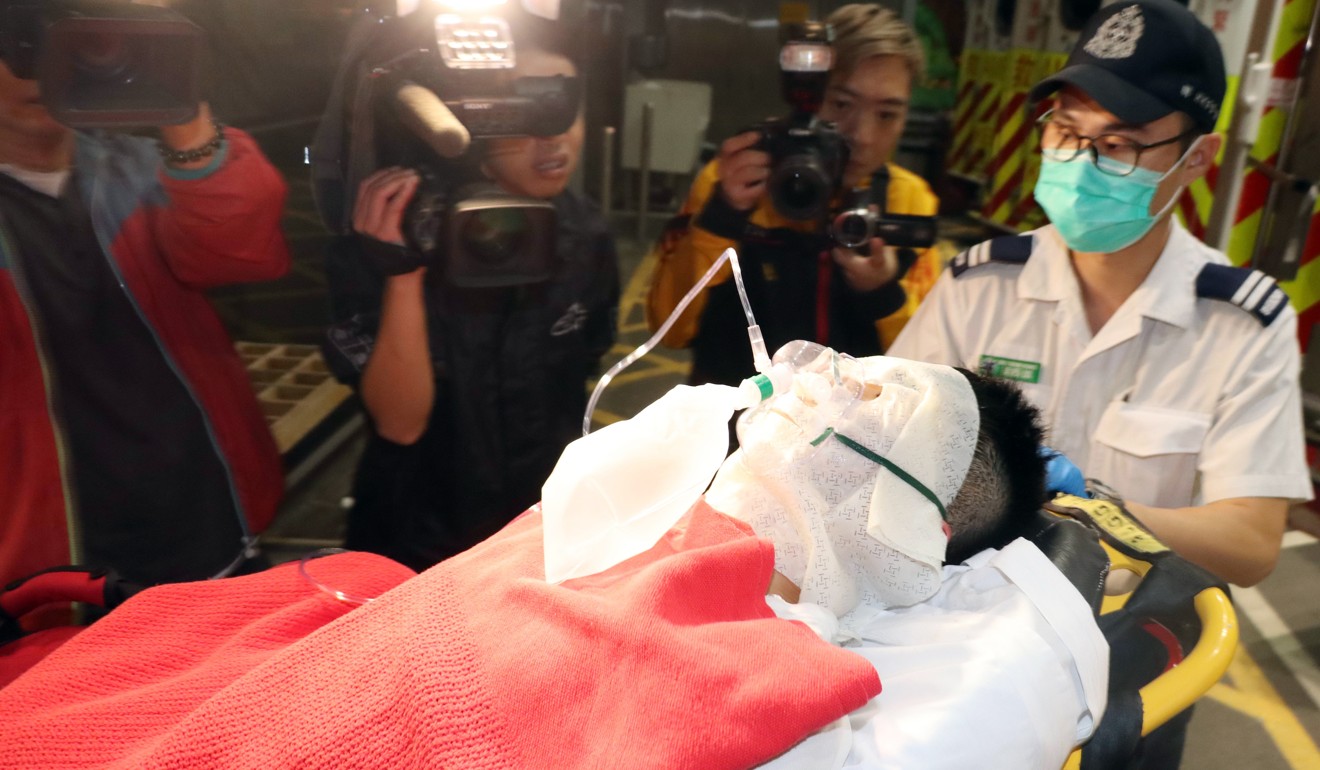 They were rushed to different hospitals, where one of them, a 21-year-old woman with serious burns, was in a stable condition on Thursday night, along with three others.
The Fire Services Department said it received a call at 12.54am on Thursday, and sent seven fire trucks and 11 ambulances to the scene. There was no fire when they arrived.
Baptist University president Roland Chin Tai-hong, provost Clayton MacKenzie and director of student affairs Gordon Tang Yu-nam visited two female victims at Queen Elizabeth Hospital at around 7pm.
Chin said the injured students were in good spirits after their ordeal.
"I told them not to worry about their studies," he said. "I told their professors that their exams and assignment deadlines can be postponed. The most important thing for them now is to get well soon."
Chin revealed that the most seriously injured student had suffered 19 per cent burns, and the second most serious case involved 10 per cent burns.
Having just flown in from South Korea, he had already visited a patient at Prince of Wales Hospital earlier and was heading to Kwong Wah Hospital next to see the remaining patient.
"Play is fine, but the most important thing is safety awareness," Chin said, adding the university would take steps to educate students and spread the message.
Earlier, MacKenzie sent out an email to students and staff, saying: "We are distressed by this incident and will do all we can to look into the cause and prevent a reoccurrence."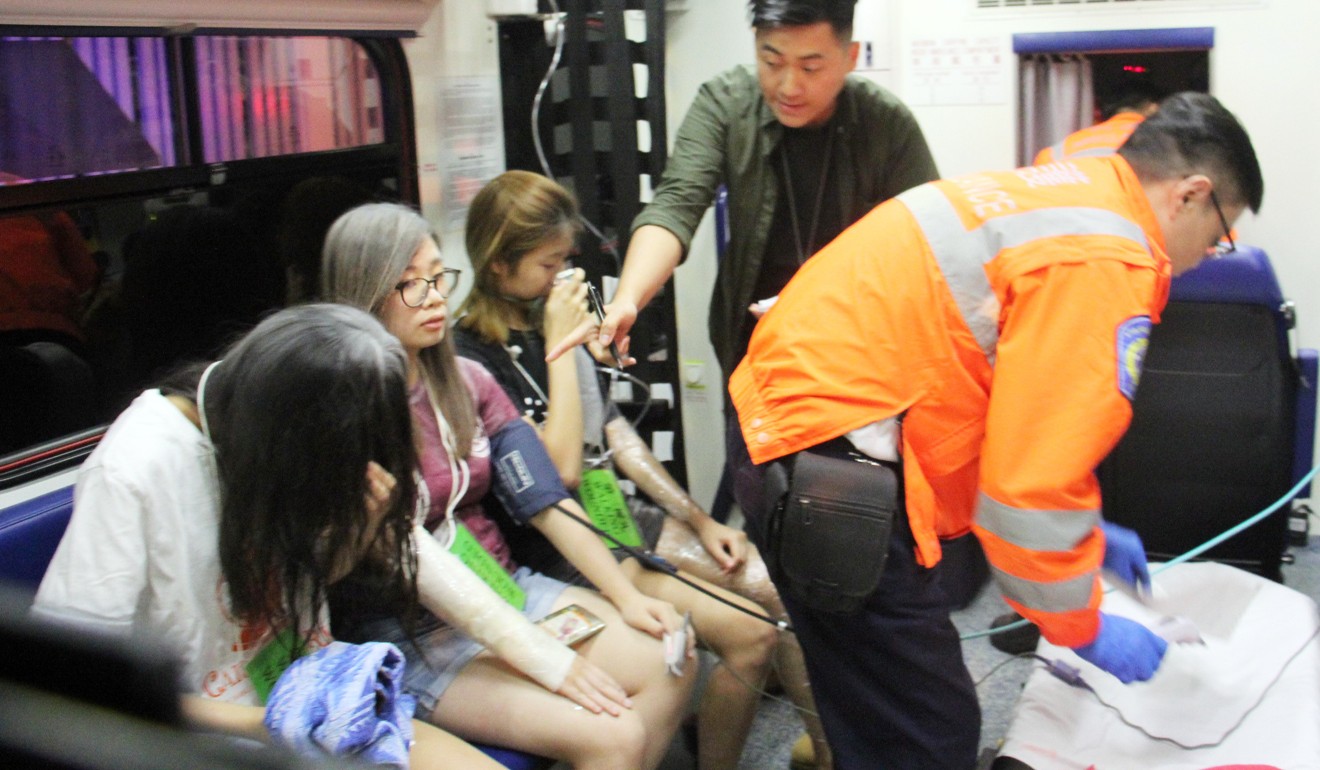 The vice-president of the university's student union, Mak Kwan-wai, said he had learned the management would deal with the injuries of the students as a priority, instead of taking disciplinary action against them.
The university would also provide financial help and counselling, he said.
A police source said investigators believed students were throwing flour at each other and the dust was ignited by burning candles on a birthday cake.
Lam Chun-man, a former director of fire services, suspected a flour dust explosion was most likely to have caused the injuries. Flour was combustible, he noted.
Dr Fung Ying-sing, a retired chemistry teacher for the University of Hong Kong, said explosions could occur when large amounts of organic powder, such as flour and corn starch, caught fire in an oxygenated environment.
"Don't run away [if you are on fire]," Fung said. "It will provide more oxygen to support combustion."
Five women from Hong Kong were among those injured in the 2015 tragedy at a water park in New Taipei City.
The explosion went off when large amounts of coloured powder were sprayed on revellers enjoying a "Colour Play Asia" party with about 1,000 spectators.
Additional reporting by Peace Chiu
This article appeared in the South China Morning Post print edition as: birthday blast puts safety in spotlight