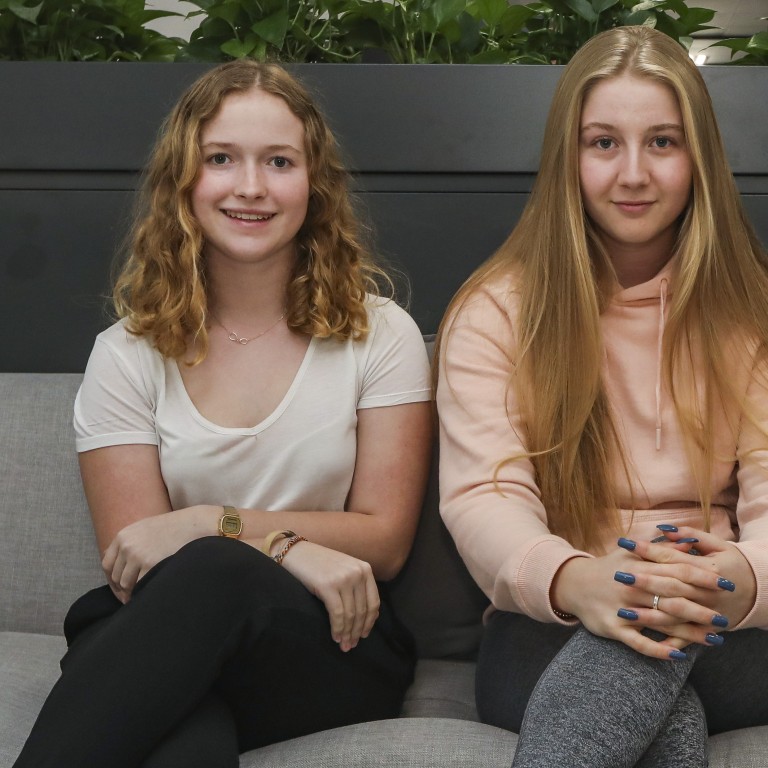 Hong Kong students plan school boycott to protest against climate change ... but not all agree with action
Classmates Zara Campion, Emily Tarr and Elisa Hirn want to do something for their generation and are inspired by global movement #FridaysForFuture
Authorities and educators argue while the cause is admirable, boycotting classes should not be encouraged
Growing up in Hong Kong, Zara Campion and Emily Tarr loved going dragon boating with their parents. They weren't especially good at the rowing part, but while their parents raced on the water the girls would soak up the sun ashore.
The classmates eventually joined dragon boat teams as they got older, and with the outdoor sport came a love for nature, but also an awareness of how vulnerable it is.
"We saw trash everywhere – we'd see it all out on the water and it was really gross to have plastic floating about in the ocean," Tarr, 17, said.
Realising this came from the wasteful habits of residents, the secondary school student from Australia set her mind on doing something for her generation.
According to the Environmental Protection Department, 10,733 tonnes of municipal solid waste were sent to the city's landfills every day in 2017, mostly leftover food, paper and plastics – a 3.7 per cent rise from 2016.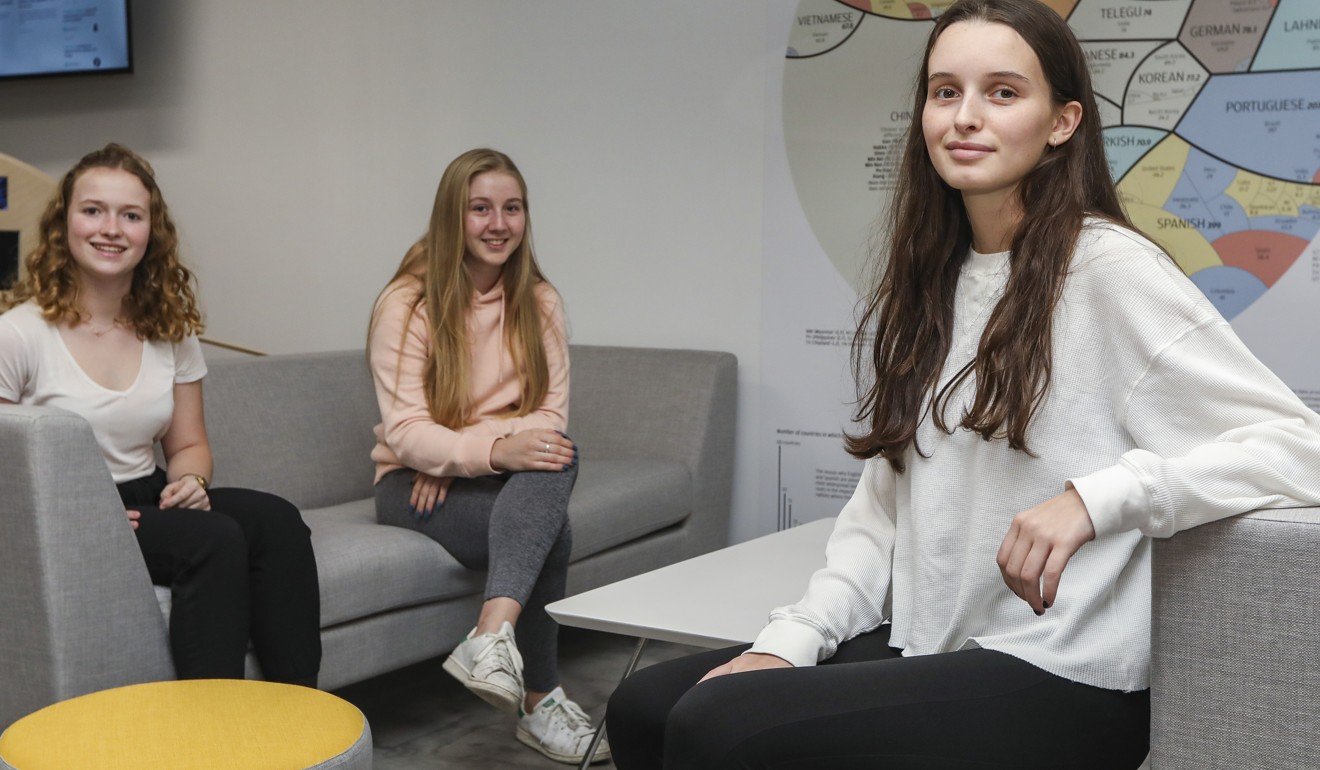 The waste includes straws and cutlery, plastic bags, plastic bottles and food packaging.
In a bid to steer the attention of Hong Kong's youth to environmental issues, the girls chose climate change, inspired by a recent trip to Britain where they had missed out on a similar event by just a few days.
Last week, Campion, Tarr and their classmate Elisa Hirn came together to organise a school strike which will take place on March 15.
Participants will skip classes and march from Chater Garden in Central at 11am to the government headquarters at Tamar.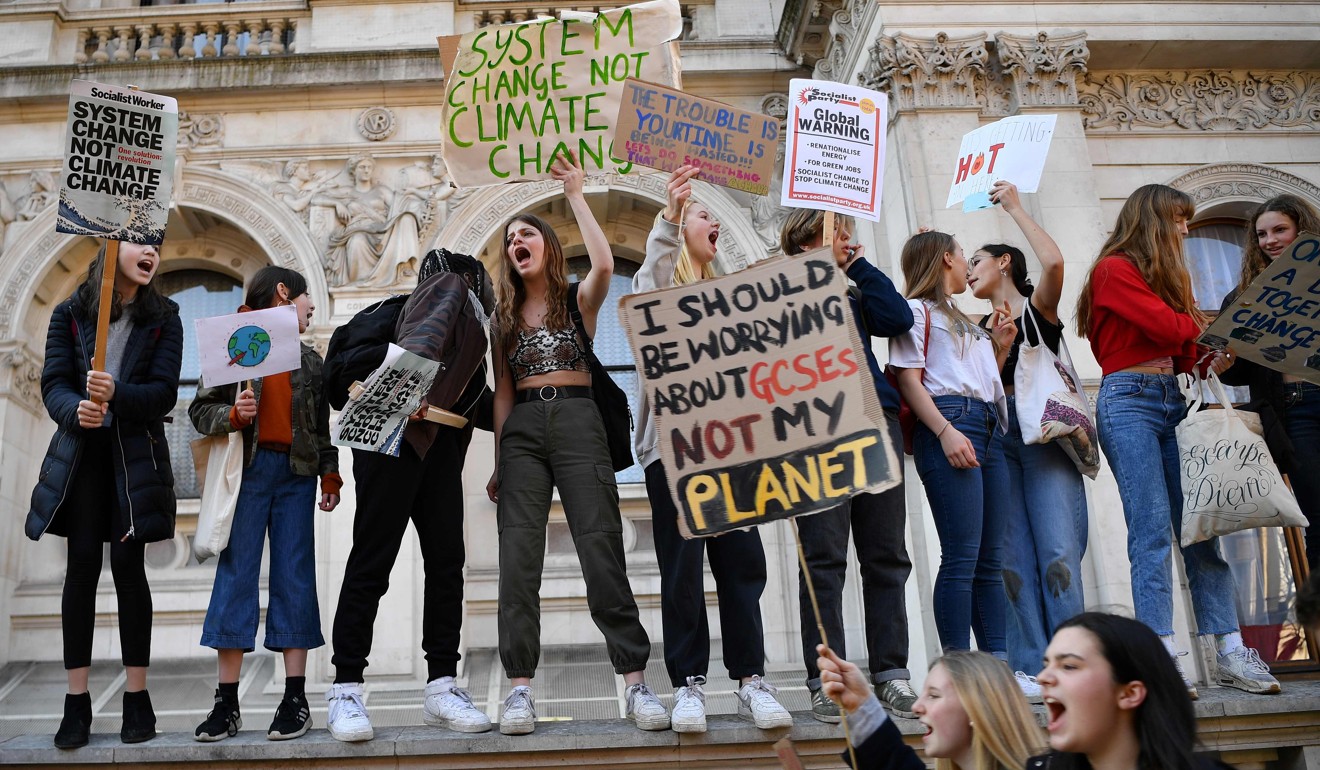 The girls have tied their event to a global movement called #FridaysForFuture, started by 16-year-old Swedish environmental activist Greta Thunberg, who encouraged young people to skip school and demand stronger government action to combat climate change.
The girls' Facebook event page –
School Strike For Climate Action Hong Kong
– currently has more than 250 followers with most indicating they were attending the event, while 1,000 had stated they were "interested".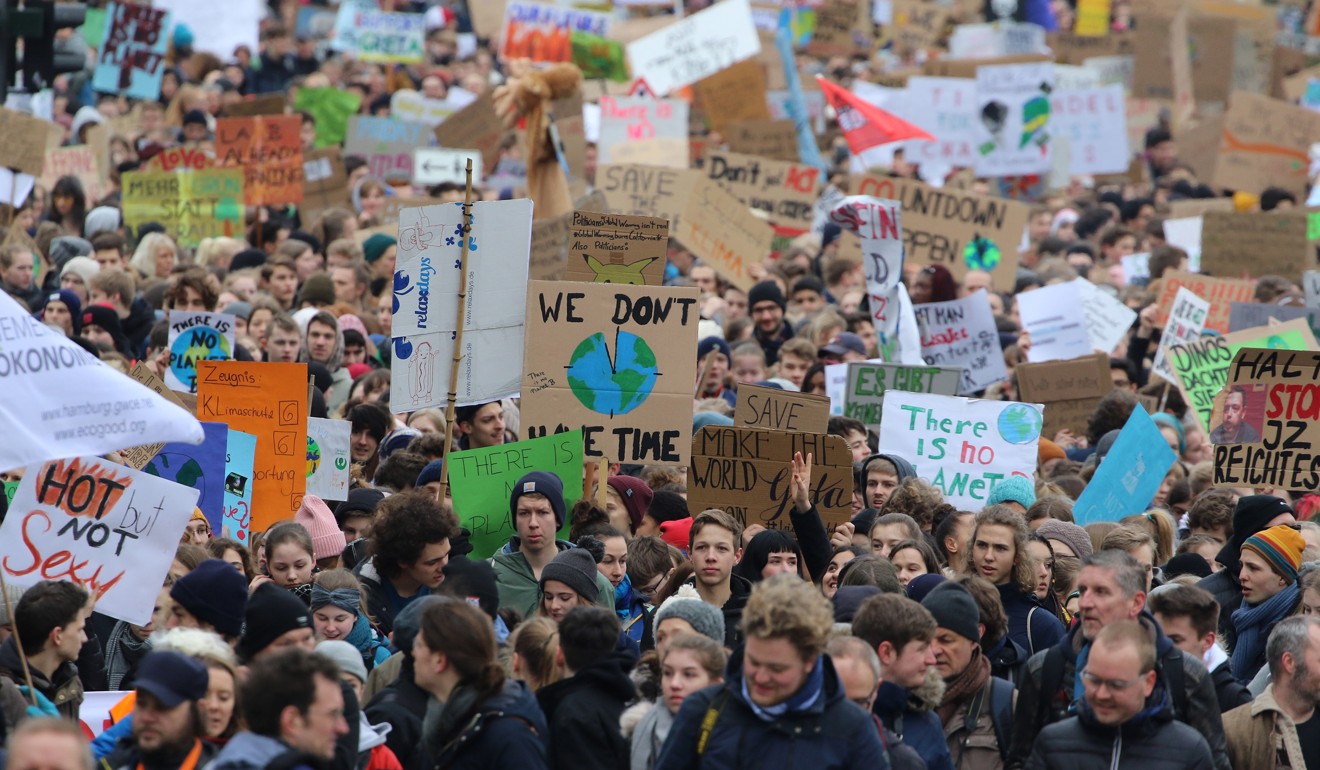 The organisers said it was hard to estimate how many would join the strike because some students might not be on Facebook. However they expected a turnout of as many as a few thousand.
They said it was time to complain about the Hong Kong government's lack of action on the climate crisis.
While police have granted permission for the march, the event sparked criticism for urging students to skip school.
The Education Bureau said on Friday that such action would disrupt order and learning in schools.
"We respect the right of students to express their opinions in a rational, peaceful and legitimate manner, but we are opposed to boycotts of classes," a spokesman said.
An educator also expressed reservations over the idea.
"I'm not sure calling for a strike is the right course of action. Not going to classes and taking part in this campaign may not be as effective as setting a good example for classmates on how to be eco-friendly," said Teddy Tang Chun-keung, chairman of the Hong Kong Association of the Heads of Secondary Schools.
Former Observatory director Lam Chiu-ying echoed the sentiments.
"While I do appreciate the fact youngsters are putting in effort to raise awareness on the issue, asking others to boycott school isn't an ideal solution," Lam said.
However, organisers stressed the event was not about being rebellious but standing up for their concerns.
"The future is in our hands, I know there will be those who will join just so they can skip school, but I ensure you they will leave with more than they bargained for, and learn about the climate crisis that we're facing," Campion, who is from France, said.
"I used to think one straw won't make a difference, until thousands of people start to say the same thing, and then you realise: Wow I am really going to make a change. That is why we are doing this."
Hirn, who is Swedish, added: "Taking three hours out of a school day to recognise the crisis is not going to directly affect grades.
"You want your children to be successful in the future, but if we do not teach the world to pay attention to climate change, there may not even be a future."
Pointing out the situation was exacerbated in Hong Kong, the girls said they hoped parents could be open-minded and support their call for change.
The very first #FridaysForFuture march took place in September last year in Sweden. The movement has since spread to Britain, the United States, Canada, France, South Korea, Finland and Germany.
This article appeared in the South China Morning Post print edition as: Students firm on holding march for climate change