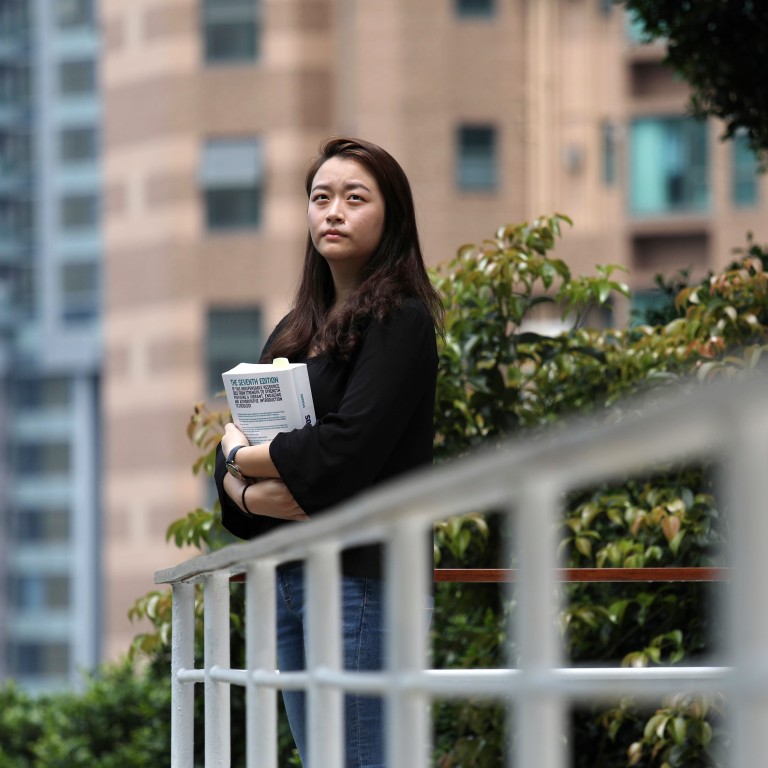 University graduates face tough competition and low salaries as they enter Hong Kong's crowded workforce
Fresh graduates stand to earn about 9.6 per cent less than a quarter of a century ago with number of applicants greater than the skilled jobs on offer
With graduates accounting for 34 per cent of the city's workers, analysts say a rethinking of attitudes towards certain jobs and sectors is needed
With about a month to go before the class of 2019 graduates, Mike Lee is more frustrated than triumphant. The business studies student at Polytechnic University's Community College went from booth to booth at a recent employment fair and ended up with a handful of brochures and promotional material, but no sign of a job offer.
"I get that competition is keen," said Lee, 23, who checked out jobs for market research or hotel management trainee positions. "But I did not expect the pay to be so low – only about HK$11,000 [US$1,410] to HK$12,000 a month."
He had hoped to land a job as a management trainee that paid HK$15,000 to HK$18,000.
The job fair proved to be a reality check. "If I'm desperate, I might apply for a job as a general clerk first," he said.
He is not alone. Charlotte Wong, 22, a sociology student finishing her final year at the University of Hong Kong, wants a trainee position in public relations or human resources but has not been able to secure a permanent offer.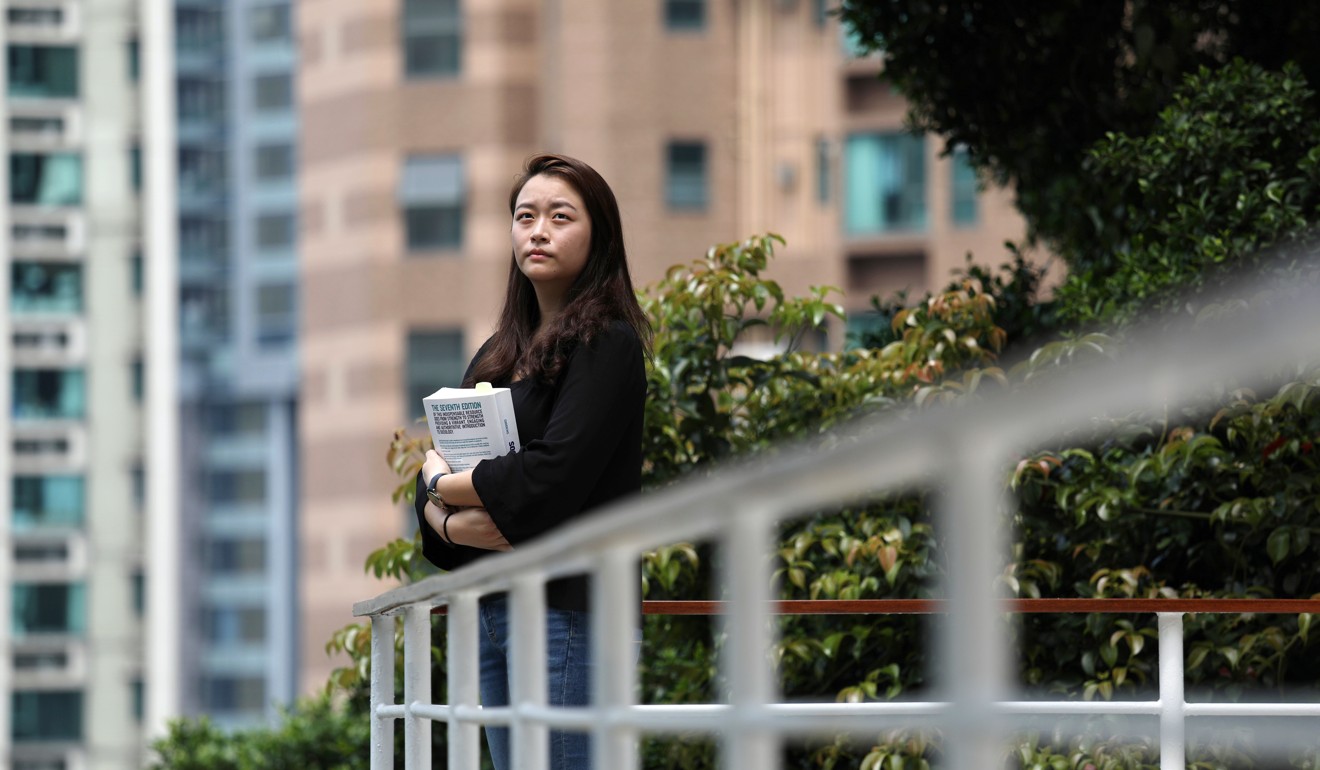 "Some companies have many rounds of interviews," she said, adding that employers' expectations could be harsh. "It's understandable that they're looking for the 'best of the best', but the problem is that new graduates are not yet fully equipped with what employers need."
Hong Kong is producing more graduates than ever before, giving rise to concerns that degrees are worth less than they were in the past and there is a mismatch between the type of graduates being churned out and what employers are looking for.
A study by the policy think tank New Century Forum found that fresh graduates now earn about 9.6 per cent less in their first job than graduates 25 years ago, and more are settling for low-paid, unskilled jobs.
The median starting pay for a new graduate, inflation-adjusted with 2015 as the base year, was HK$14,395 for the class of 2017, compared with HK$15,929 in 1992.
The study also found that the growth in the number of graduate workers outpaced the rise in the number of skilled jobs, including administrative and professional positions.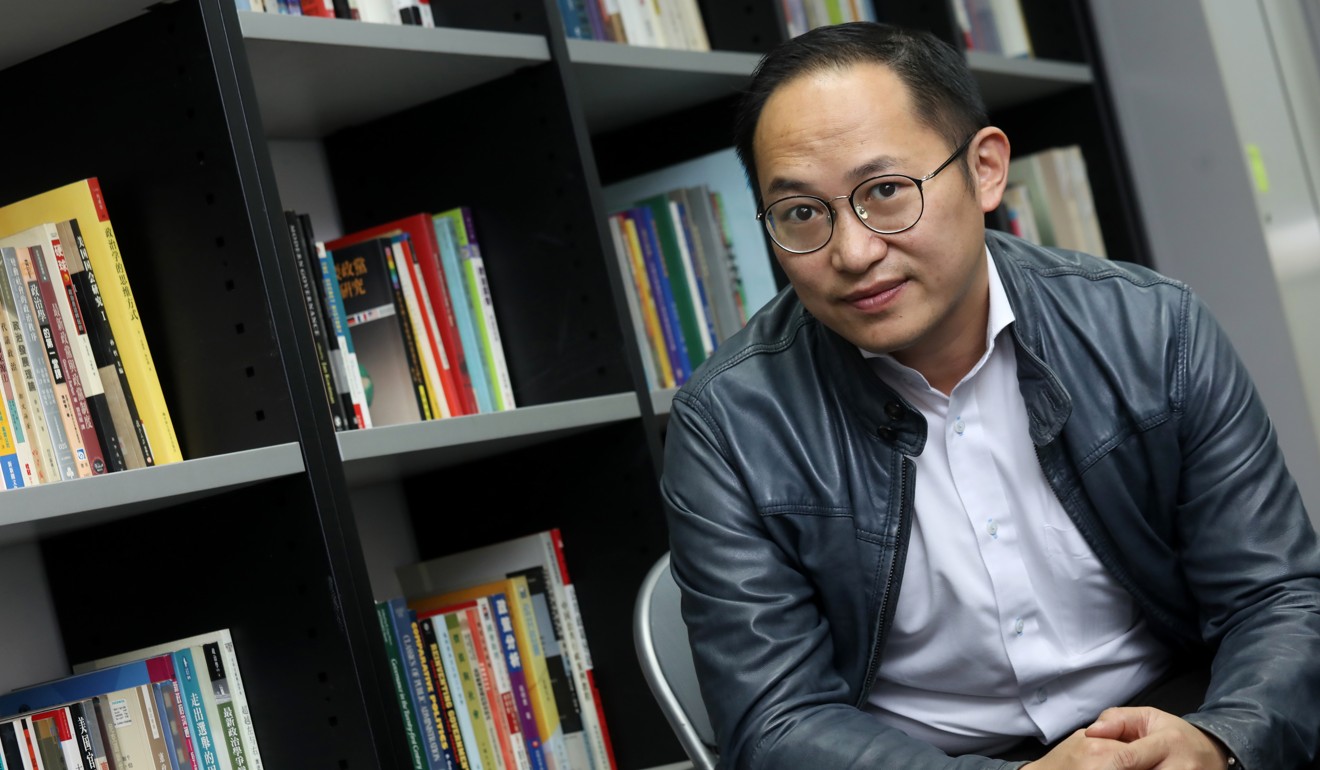 The number of such jobs rose by about 18 per cent from 1.22 million in 2007 to 1.44 million in 2017, while the number of workers with degrees leapt by almost 60 per cent to 1.08 million over the same decade. Graduates accounted for about 34 per cent of Hong Kong's workforce in 2017, up from 12.4 per cent in 1997.
Cliff Tang Wing-chun, the think tank's vice-convenor, said: "While the figures seem to show more skilled jobs available for those with a degree, some jobs require specialised qualifications, as in engineering or information technology."
Some jobseekers who cannot find employment in their desired sector end up in work that might not need such high qualifications. This mismatch could worsen in future, he warned.
The study also found a rising number of job entrants with postsecondary qualifications taking up low-skilled jobs as clerks, shop assistants or security guards. They accounted for 16.4 per cent of those with postsecondary qualifications in 2017, up from 8.4 per cent 20 years earlier.
Chan Wai-keung, a lecturer at Polytechnic University's Community College, said: "Our postsecondary sector is pumping out too many graduates. Bosses no longer value bachelor's degrees. Some graduates find it hard to get white-collar jobs and have to take up unskilled positions."
But employers say the situation merely reflects market forces at work.
Joe Chau Kwok-ming, president of the Hong Kong General Chamber of Small and Medium Business, said: "It is only natural that with increased supply, prices will fall. Companies do aim at maximising profits. We will aim to find the most appropriate candidates who meet the job requirements best, within our budget."
Higher education drive
The expansion of the postsecondary sector goes back to an ambitious plan announced 20 years ago by then Hong Kong leader Tung Chee-hwa to get 60 per cent of secondary school leavers into higher education, up from 20 per cent.
It prompted a boom in the creation of self-financing private institutions and a big jump in the number of tertiary places available.
In 2000, degree programmes were provided mainly by eight tertiary institutions funded publicly through the University Grants Committee. They included the University of Hong Kong and Chinese University and offered a total of about 14,500 subsidised full-time undergraduate places.
Last year there were 21 institutions offering degree programmes, including 12 self-financing institutions such as Chu Hai College of Higher Education, Hang Seng University, Shue Yan University and the Open University. That made for a total of about 24,000 first-year places in degree programmes for the 2017-18 academic year.
Tung's 60 per cent target was not only reached by the mid-2000s, but surpassed, hitting 70 per cent in the 2015-16 academic year.
According to Census and Statistics Department figures, 24.8 per cent of those aged 15 or above in 2017 had degree-level education, up from 10.4 per cent in 1998.
Last year, a government-appointed task force which reviewed self-financing postsecondary education found that the sector as a whole had "reached a level of saturation".
With the number of secondary school graduates projected to drop from 51,200 in 2017 to 43,300 in 2022, it warned in its report: "We have come to a stage where critical steps need to be taken to map out a more strategic development path for our postsecondary education provision."
Tang, of New Century Forum, said Hong Kong needed to diversify its economy, which was too focused on the finance and services sectors. "They won't be able to produce enough jobs for so many graduates leaving university every year," he said.
He warned there would be a price to pay when fresh graduates could not find the jobs they wanted.
"Facing sharper competition and lower pay, young people will get more frustrated," he said. "They'll find that what they earn is not enough to support themselves, never mind buying a flat. This could give rise to social problems."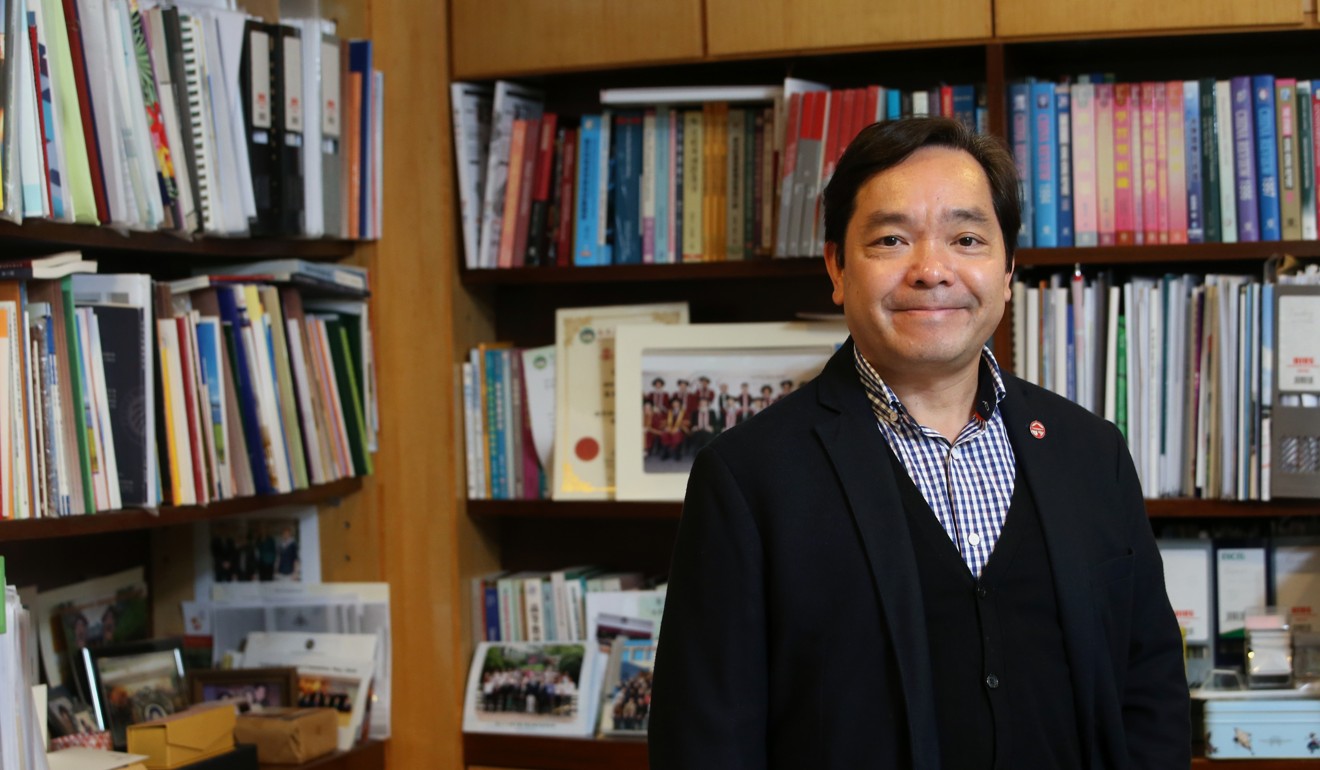 Alexa Chow Yee-ping, managing director of AMAC Human Resources Consultants, said fresh graduates needed to reset their expectations, and universities needed to know the workplace better.
"Gone are the days when one could get a decent job and decent pay after leaving university," she said, adding that universities should provide more vocational skill training to help graduates meet the needs of the workplace.
"University education is important but, in addition to soft skills like management skills or communication skills, vocational training is sometimes more useful," she said.
Lingnan University vice-president Professor Joshua Mok Ka-ho disagreed, saying education was not all about market forces and helping graduates land a job.
"In the knowledge-based economy, the job market requires workers who can think, who can come up with creative solutions to unexpected problems, and who are prepared to be continuously challenged by new innovations. Universities should aim to produce graduates with such qualities," he said.
"We are living in a global market and jobs available today may not be around in the future. Training students to meet the immediate needs of employers may not be the most useful way of developing our university education."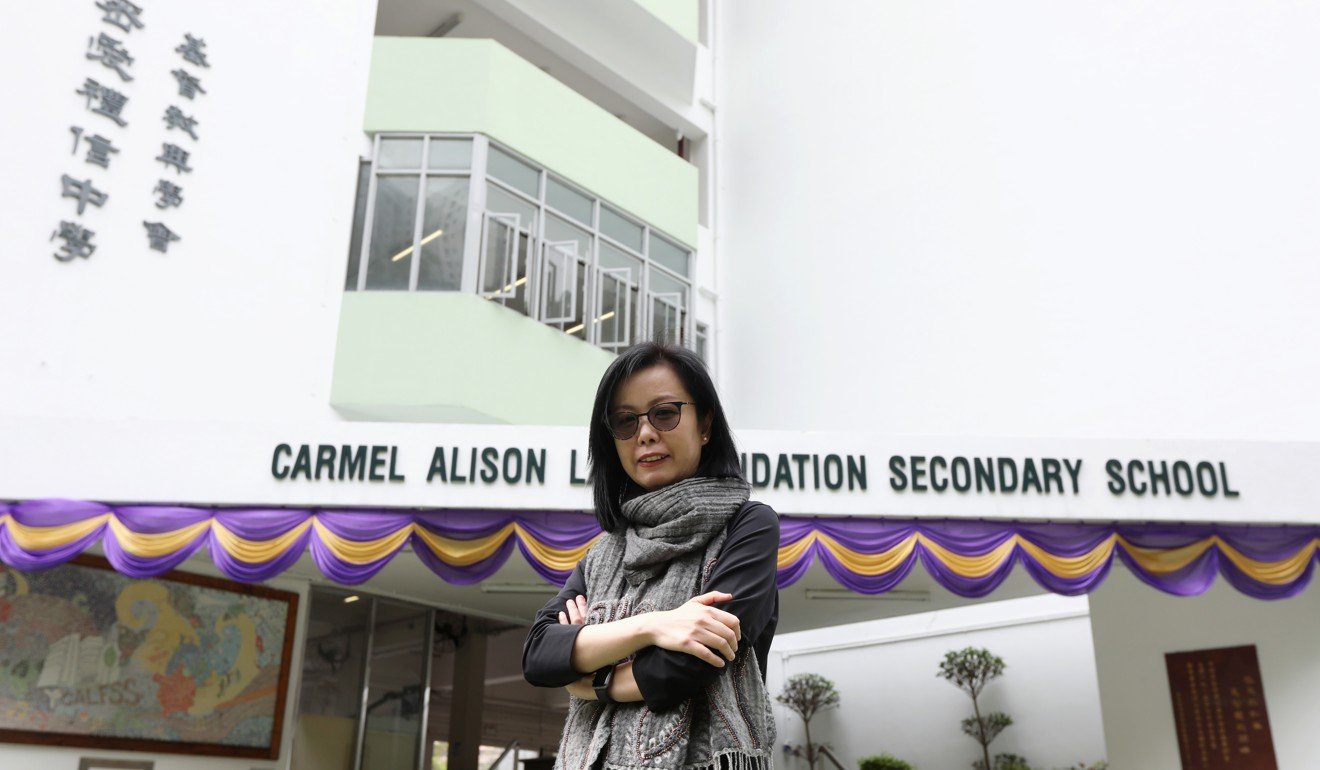 Dr Esther Ho Yuk-fan, a member of the Youth Development Commission which advises the government on policy, believes it is time to cast off prejudice against blue-collar jobs such as chefs, site foremen and carpenters.
"There is a built-in bias and many parents still think physical labour is inferior to office jobs," said Ho, who is principal of Carmel Alison Lam Foundation Secondary School and vice-chairwoman of the Hong Kong Association of Careers Masters and Guidance Masters.
"University is not for everyone," she said. "We have seen students who are not very good academically but whose interest is cooking. Why ask them to go to university?
"As teachers, our role is to assess students' strong points and weak points and help them map the best academic or career path. Many students do accept this, but some come back and say their parents want them to try entering university anyway."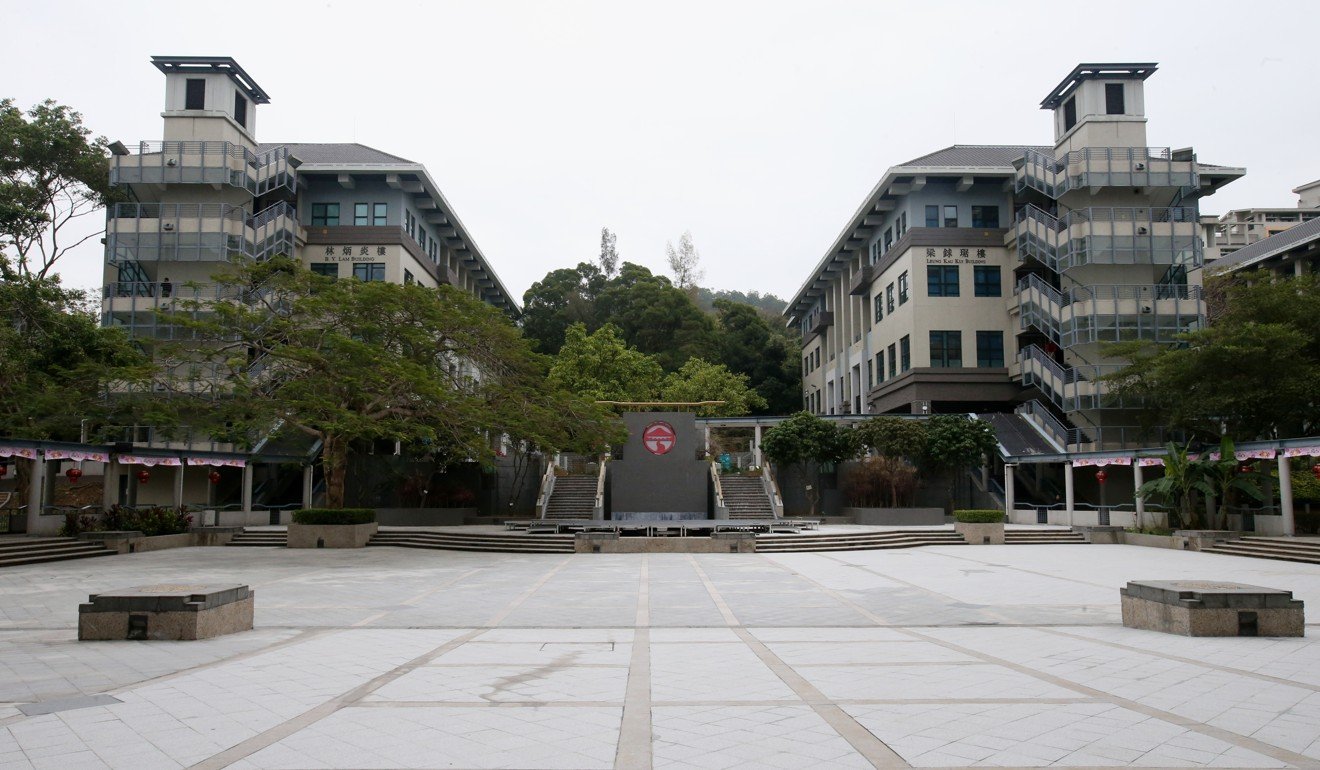 The road less taken
Among those who chose the less common path was Eva Wong, 24, who decided to try the construction sector and is completing an advanced diploma course in quantity surveying at the Hong Kong Institute of Construction.
Due to graduate next year, she has already been hired as a trainee by a contractor on a scheme offered through the institute. Those who perform well during a six-month internship will be offered permanent jobs.
Wong was an accounting clerk after completing Form Six, but decided to change after finding office work boring and repetitive.
"My friends and family were at first puzzled by my decision to take a diploma course in construction," she said. "They thought a girl should not go digging on sites.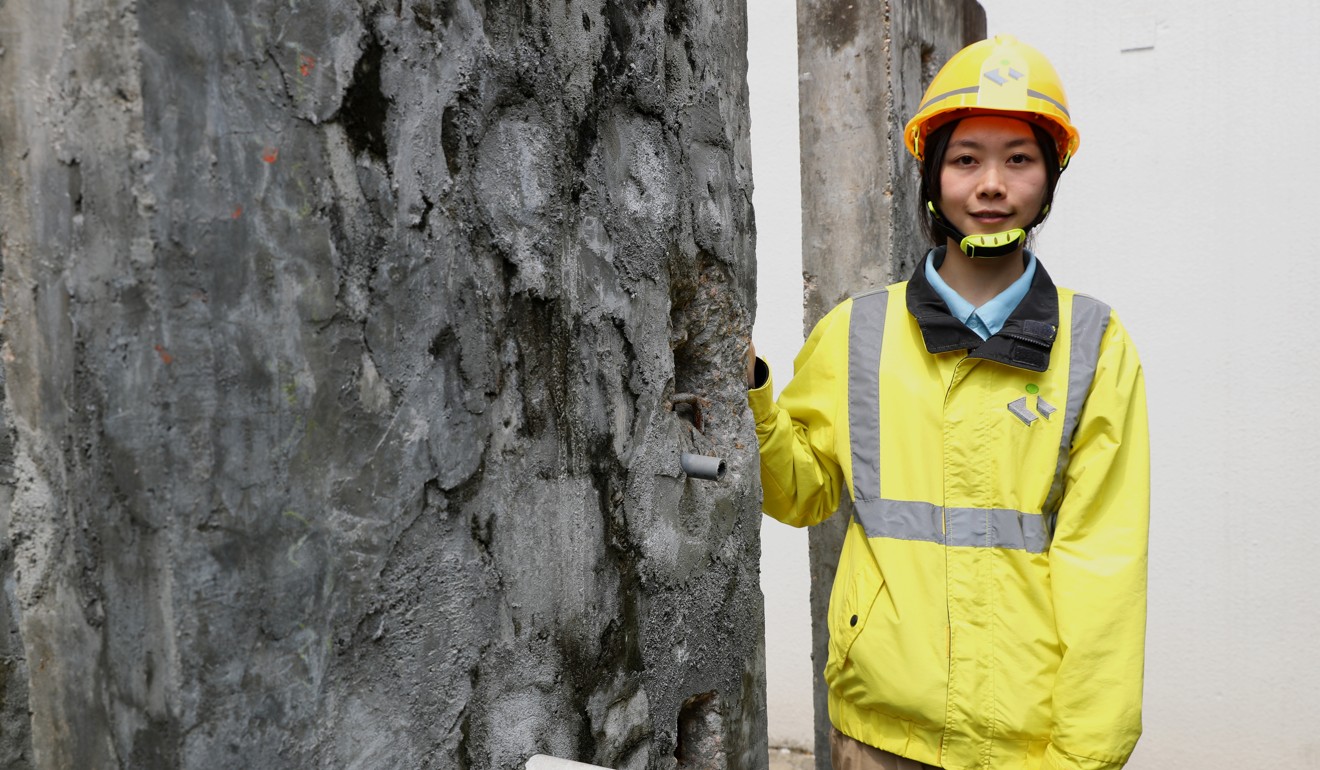 "I explained to them that a quantity surveyor does not do digging, but calculates the amount of materials needed for construction work, and the cost. What's more, construction is a booming industry in Hong Kong."
Wong earned about HK$10,000 a month as an accounting clerk. The starting pay for the institute's advanced diploma graduates is on average HK$13,000.
Ho said: "We should let students, and parents, understand there are many opportunities in society and all roads can lead to success, without necessarily having to go to university."
Caspar Wong Chun-long, vice-president of business incubator Goldford Venture, said young Hongkongers needed to get out of their comfort zone and take risks for a brighter future.
He has met graduate jobseekers who say at the outset that they are unprepared to do overtime or prefer indoor office work only. "There was one candidate who declined our offer because he lived in the New Territories and thought he would have to travel too much to get to Kowloon to work," he added.
He urged graduates to seize opportunities opening up in the
Greater Bay Area
as China developed its ambitious blueprint to link Hong Kong, Macau and nine cities in Guangdong into a hi-tech hub to rival Silicon Valley.
"Young Hong Kong people need to open up their minds," he said. "On the mainland, it is common to see people from the north move to the south to work, or vice versa. Shenzhen and Guangzhou are not too far from Hong Kong – why should we confine ourselves?"