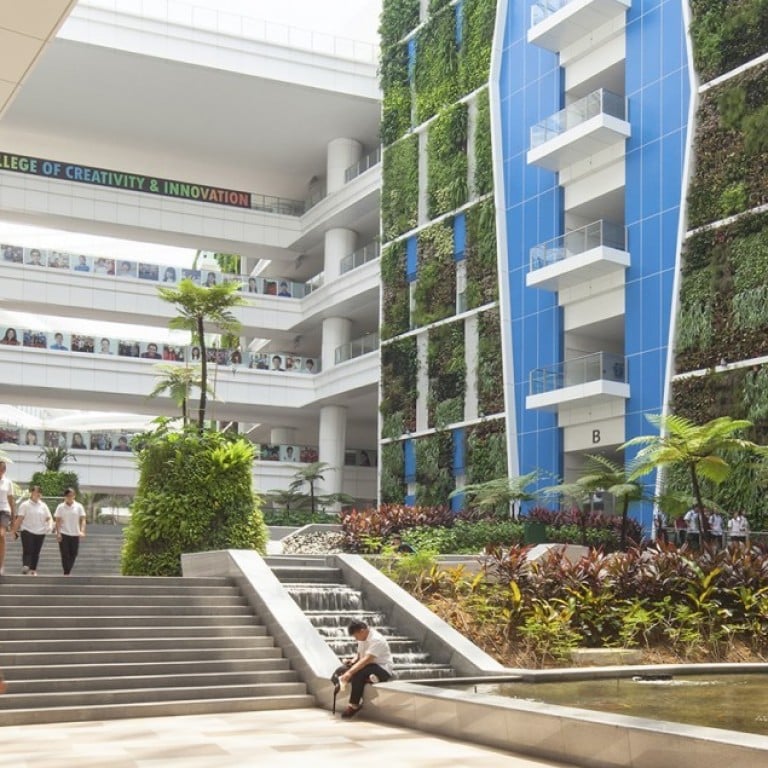 How Singapore has overturned perceptions of vocational education, showing Hong Kong the way forward
Lion City's Institute of Technical Education offers a new look to skills-based learning, with impressive campuses, facilities and recreational amenities
Bruce Poh led Singapore's Institute of Technical Education (ITE) as chief executive officer for a decade, overseeing significant strides in the city state's reforms to vocational education.
Where skills training once happened in basic workshop-type settings, the ITE now boasts campuses that surprise visitors with their impressive premises, teaching facilities, recreational amenities and programmes designed to prepare students for jobs.
Like many Asian societies, Singapore places great emphasis on academic results. But, in catering to children who are less academically inclined, the ITE has drawn the envy of its counterparts elsewhere, including in Hong Kong.
In a perception study last year, the publicly-funded educational institution scored an aggregate of 79 per cent, meaning public acceptance for the agency and vocational education had more than doubled from 34 per cent in 1997.
With Hong Kong in the midst of reviewing its vocational education policies to raise the profile of skills training, City Weekend speaks to Poh – who helmed the ITE from 2007 to 2017 – on Singapore's experience. He is now CEO of ITE Education Services, the institution's private arm providing training and consultancy services.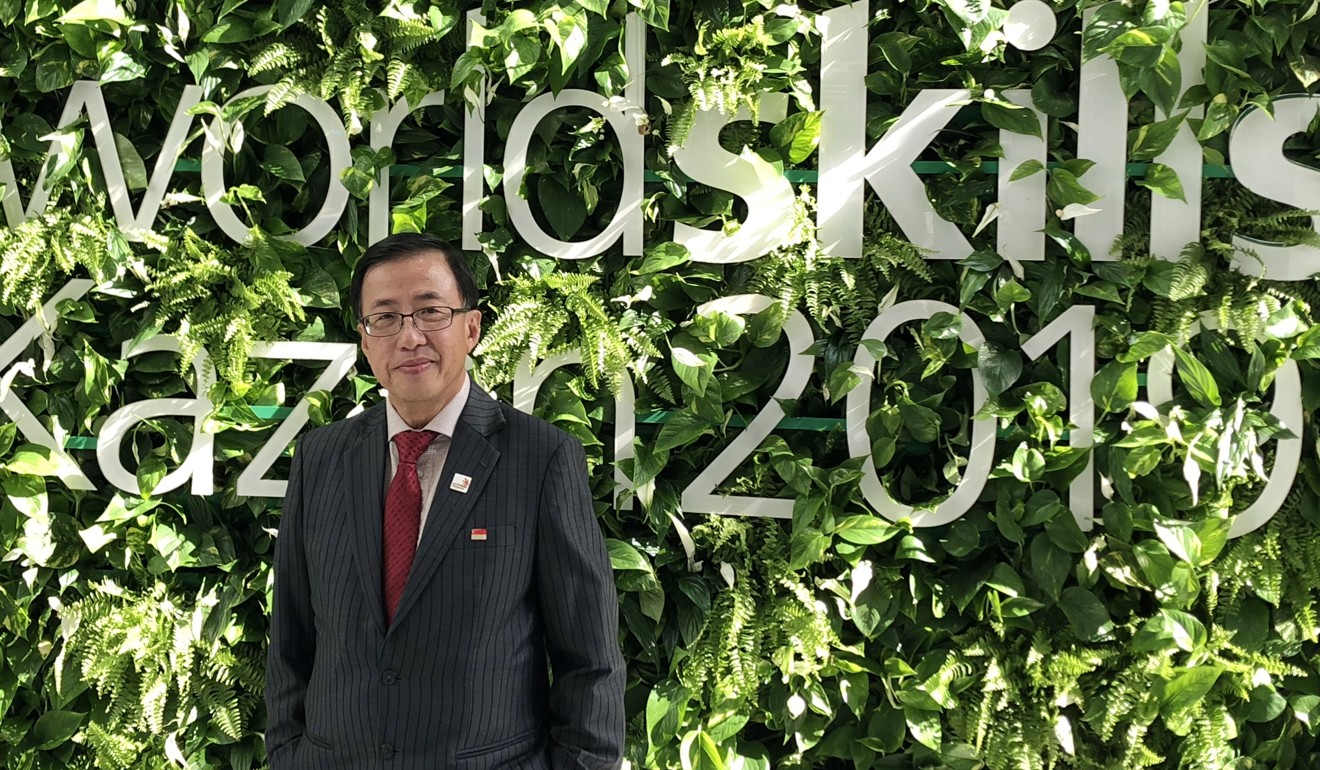 Sense of place
Size counts, Poh believes. A turning point in public attitudes to the ITE came with its developing three mega campuses in the centre, west and east of Singapore.
The ITE used to have 10 smaller campuses all over the island, but between 2005 and 2013, they were consolidated into three imposing state-of-the-art campuses.
"These campuses give a great visual impact to the public and also to students," he says. Students feel proud to belong, and the public has a better image of vocational education.
"When you go into the campus, you do not really know whether it is ITE or a university," he says. "Many foreign visitors tell us that it is better than their universities."
Government support is reflected in Prime Minister Lee Hsien Loong choosing ITE's College Central since 2013 as the venue for his annual National Day Rally speech, Singapore's equivalent of a state of the nation address.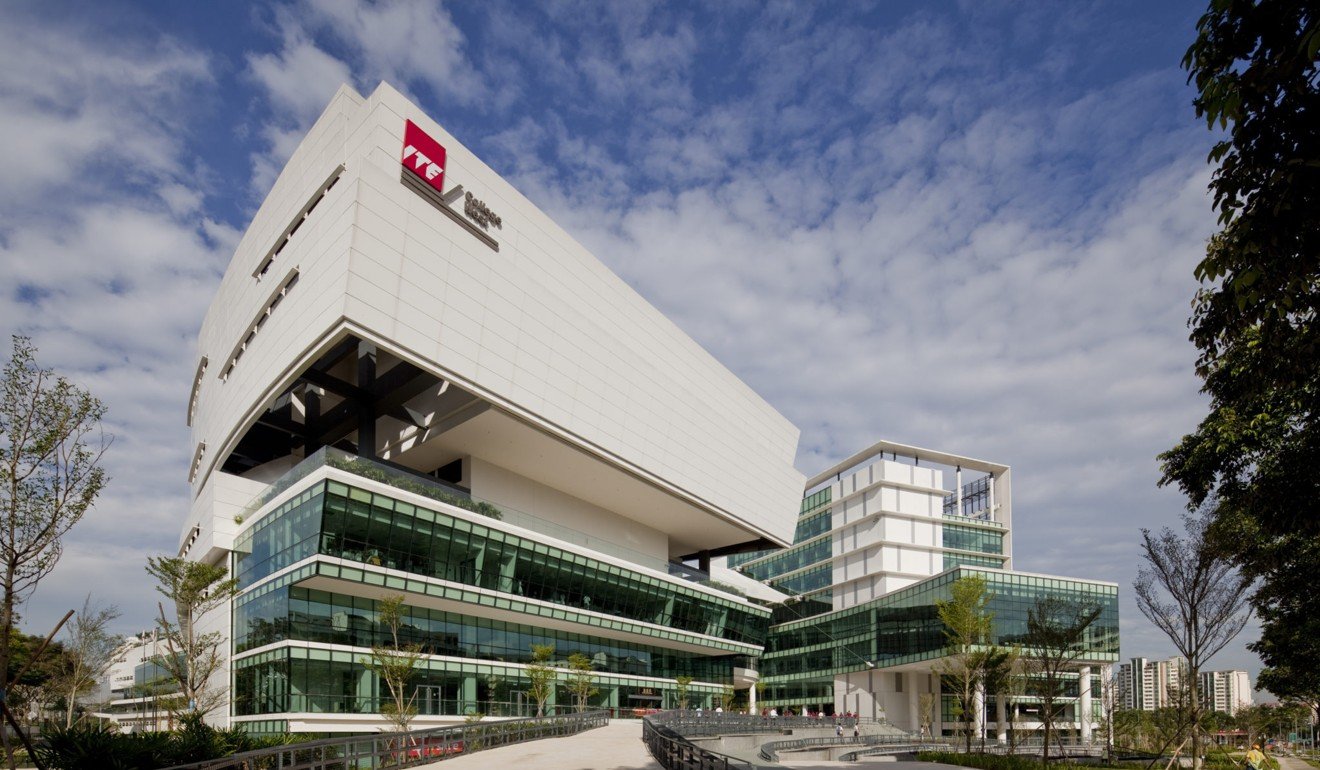 Poh adds the investment in physical infrastructure is not limited to nice buildings, but also facilities like laboratories and equipment, as well as spaces for students to express themselves.
For example, there is a Centre for Music and the Arts at the ITE College Central, where students can sing, dance and perform in musicals. For those more sports-oriented, every campus also has a swimming pool, football field and multi-purpose hall.
ITE College Central also has shops, food courts and restaurants that are open to residents of the Ang Mo Kio neighbourhood where the campus is located.
While the initial capital costs for a mega campus is higher, Poh notes that the operating costs are around the same. Staff also do not need to travel to different campuses, while students have access to a wider choice of courses.
Each mega campus takes between 7,000 and 10,000 students.
In Hong Kong, the largest technical education provider is the Vocational Training Council (VTC) and three-quarters of about 30 campuses that it runs are more than 20 years old. None has a standard football pitch.
The council has often described an urgent need for better-equipped campuses, citing Singapore as an example.
It has about 50,000 students. The average net operational floor area per student is about 6.6 sq m, which is far lower than the 10 to 15 sq m at public universities or even the 7.8 sq m at government primary and secondary schools built since 2000.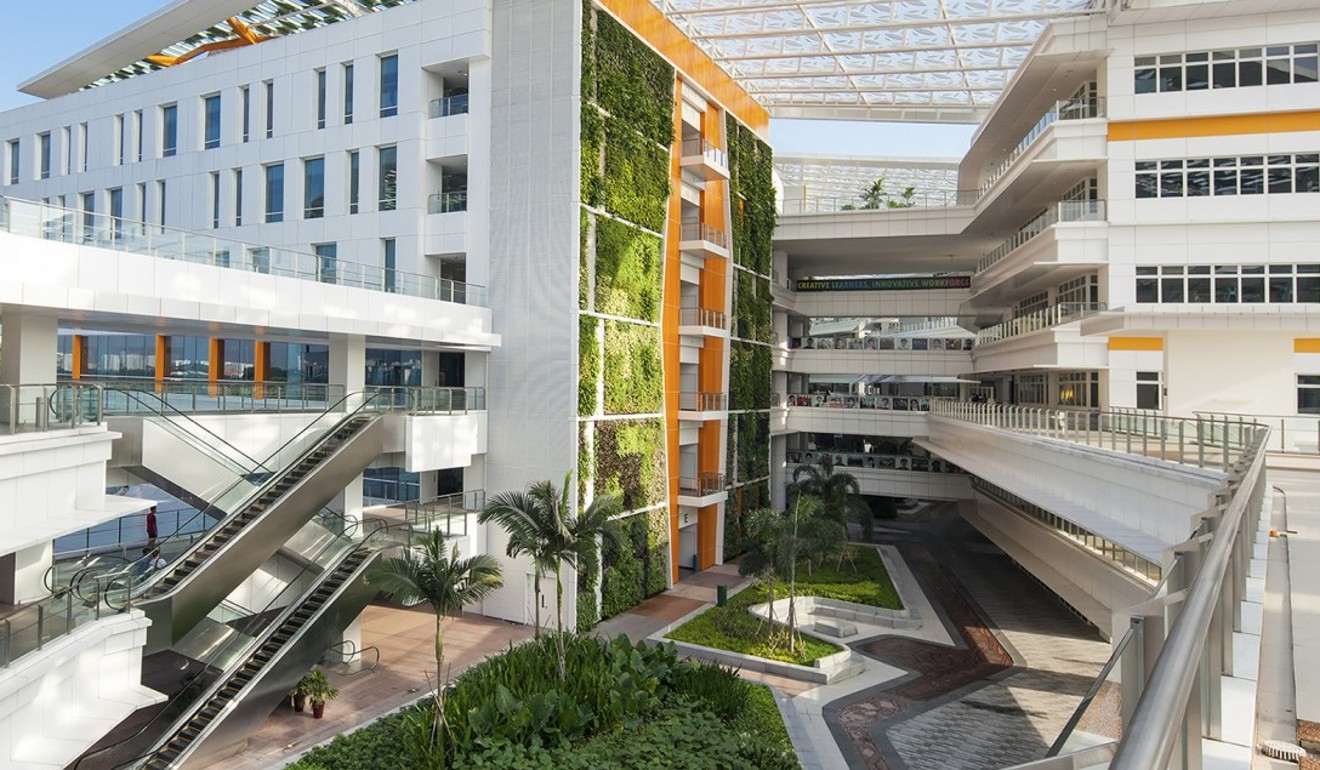 Engaging students
Hardware is not everything. Poh says it is important to engage students who are less academically inclined.
"Some perform very well in skills where they use their hands, but that does not mean they do not use their brains as now more skills need cognitive skills to apply what they have learned," he says.
He recalls a filmmaking programme, which got students so excited that even those who were sometimes late for school had no trouble arriving at 5am.
The programme was not limited to film students, but also involved those studying beauty, hairdressing and audiovisuals.
All three ITE mega campuses have a technology development centre, through which its staff and students engage with industry for commercial projects in technology development.
The industries involved pay for the project, showing that they are serious about participating.
The projects help staff stay up-to-date with their skills, while students get to appreciate how the skills they are learning at ITE are relevant to the workplace, Poh says.
While overall public perception of vocational training has improved, with 60.2 per cent of those surveyed last year saying they had a positive impression of such education, compared with 50.8 per cent in 2015, only 54 per cent of student respondents considered the ITE a valuable choice for further academic or career pursuit.
Poh believes VTC has done well, and that the two vocational education providers learn from each other with representatives on each others' board. He is particularly impressed by VTC's Chinese culinary cooking programme.
A task force looking at Hong Kong's vocational education policies is expected to submit its final report by the end of the year.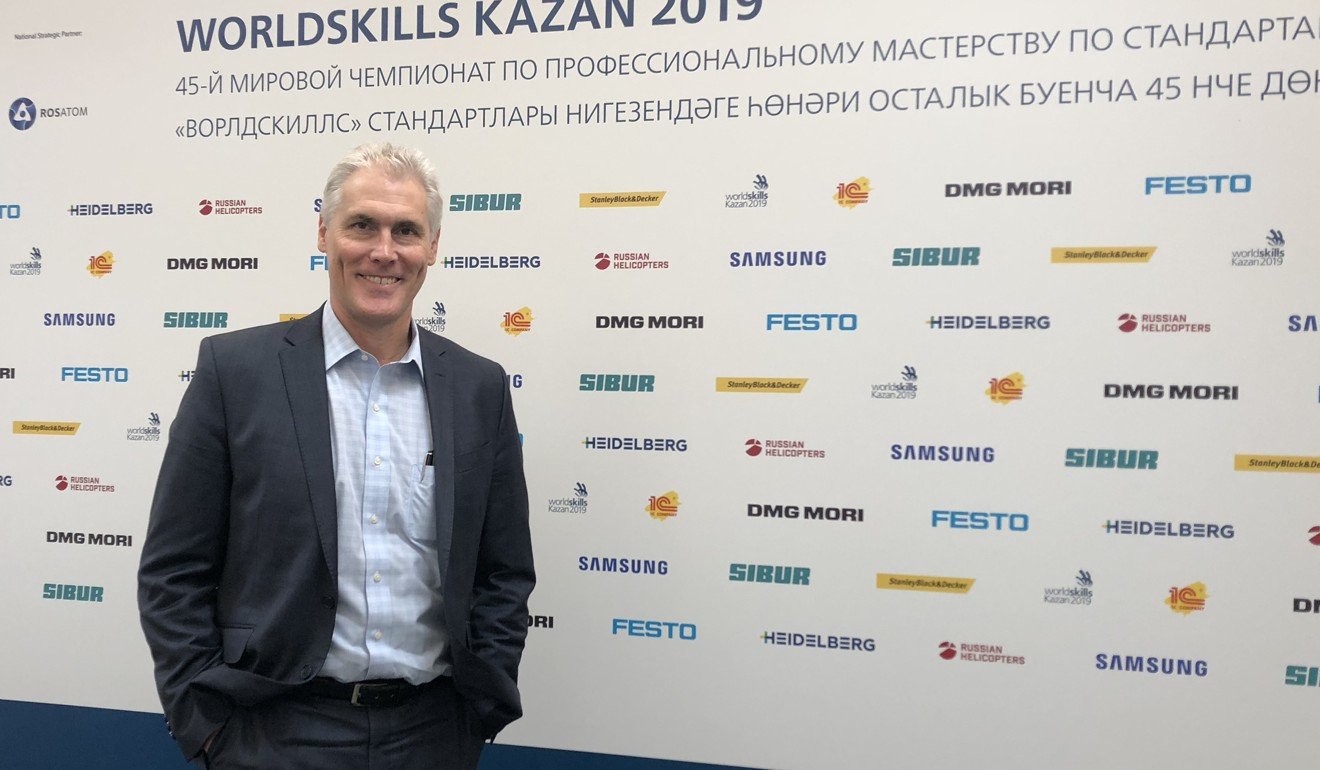 WorldSkills CEO David Hoey tells the Post in Kazan that he has noticed more countries putting more focus on the development of vocational training. He notes that WorldSkills has grown in the last 15 years from 37 members to 82. Hoey says that skills jobs are critical to the society with our daily conveniences made possible due to a person in a trade transmuting an idea from a scientist or designer to a physical product.