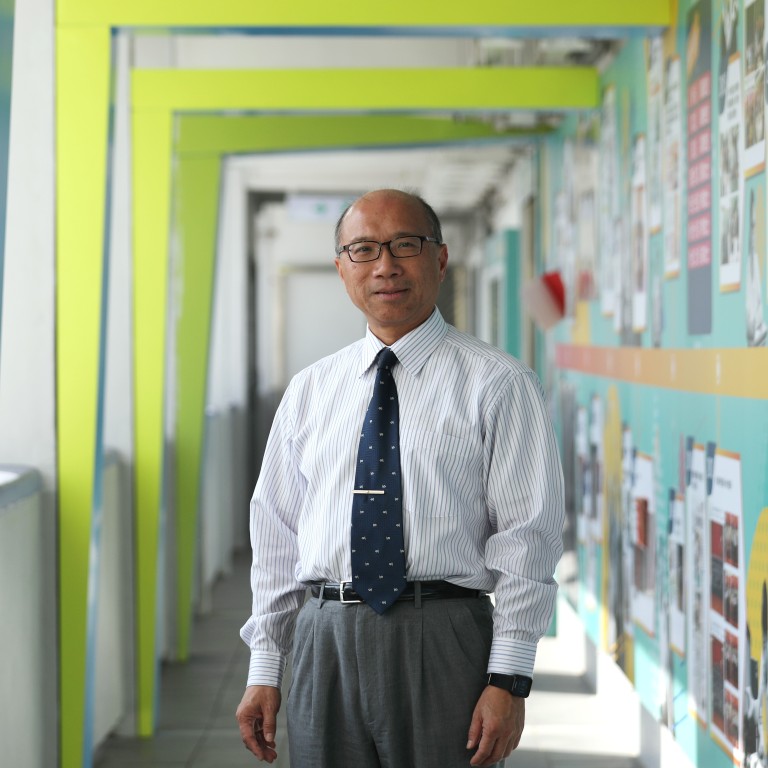 Hong Kong school principals' leader wants amnesty for protest-related arrests, on both sides
Chairman of Hong Kong Association of the Heads of Secondary Schools helped convince 300 underage protesters to leave besieged Polytechnic University campus
Teddy Tang said incident made him realise that finding common ground was essential to solving political crisis
The chairman of one of Hong Kong's biggest head teachers' associations, who helped secure the release of underage students during the 13-day police siege at Polytechnic University last month, has urged the government to consider a blanket amnesty for anyone facing prosecution over protests, regardless of their support for or opposition to the movement.
Teddy Tang Chun-keung, a secondary-school principal of more than 25 years, told the Post the experience at the Hung Hom campus had left him heartbroken, and made him see the importance of finding common ground to resolve the ongoing political crisis.
"We have seen people from both sides of the political divide breaking the law since protests erupted. When we talk about [an amnesty] and a pardon, it's not targeting just one side," Tang said, referring also to the arrests of some pro-government supporters who clashed with protesters, or even police officers being accused of using excessive force.
He was among those who liaised with police and led more than 100 principals, teachers and social workers to PolyU, where they eventually persuaded 300 underage students to leave the cordoned site safely, after securing a deal with officers that minors would not be arrested immediately.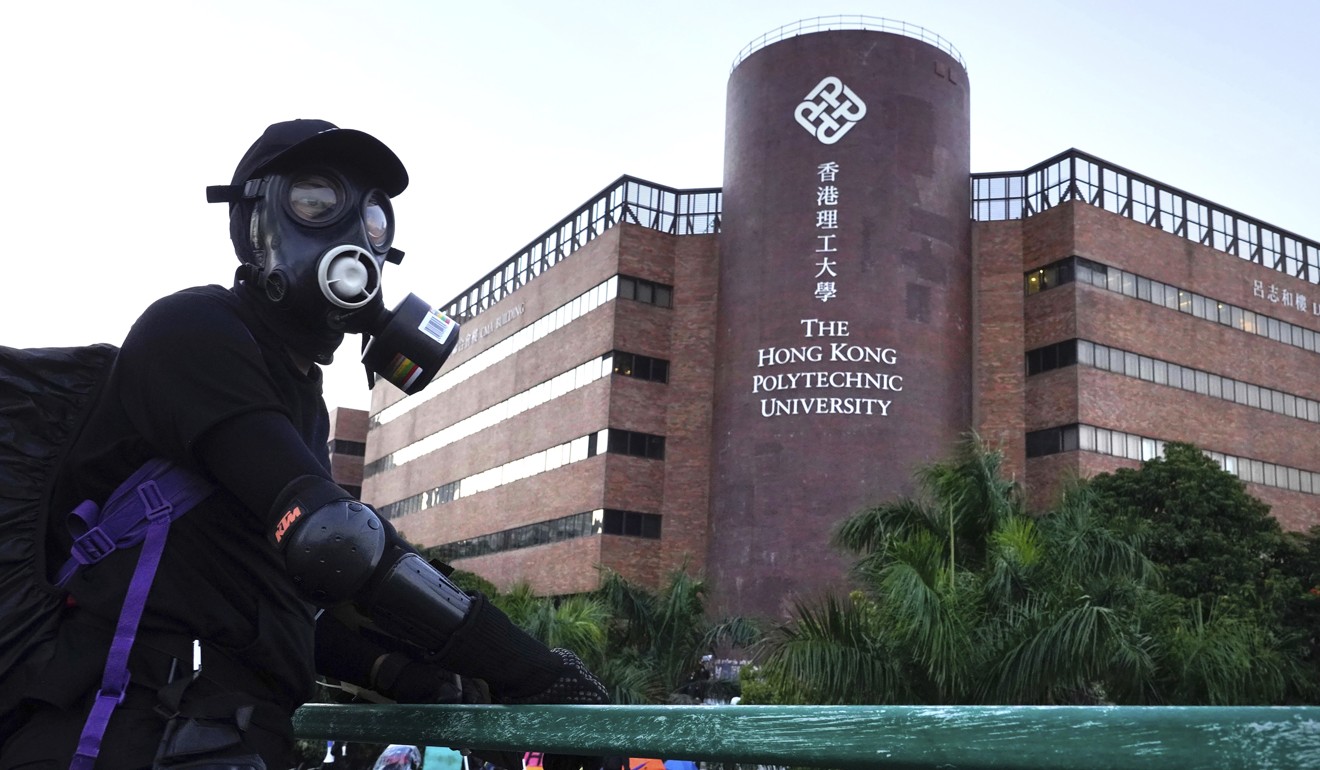 It has been one month since police first surrounded PolyU on November 17, declaring the unrest a riot after protesters blocked roads and set fires nearby, which led to violent clashes between radicals and police.
More than 1,000 hard-core protesters and their supporters were inside when police surrounded the campus.
According to police, apart from the 300 underage students, more than 800 people were arrested when they left or tried to escape from the university. Nearly 4,000 petrol bombs were later found on the campus.
Tang, who assumed the role of chairman of the Hong Kong Association of the Heads of Secondary Schools last year, said he felt relieved that the PolyU siege had come to an end peacefully, but believed "a tragedy like that should not happen again".
The 59-year-old said it was on November 18 – a day after the siege began – when some secondary school principals started to receive messages from parents saying their children remained inside PolyU. As head of the association, Tang was also asked to recruit other principals to help by education sector lawmaker Ip Kin-yuen.
"We just wanted to safely bring these students out because we received so many messages for help," Tang said.
While the principal successfully persuaded some 200 minors to leave on the first night, Tang also said it was the same evening he saw a father walk out with his son and daughter, both secondary school students.
"He [the father] was immediately taken away, separated from his two children. The two kids looked terrified," he said. "It was really upsetting to see young children having to witness their own parent getting arrested – a tragedy which should never have happened."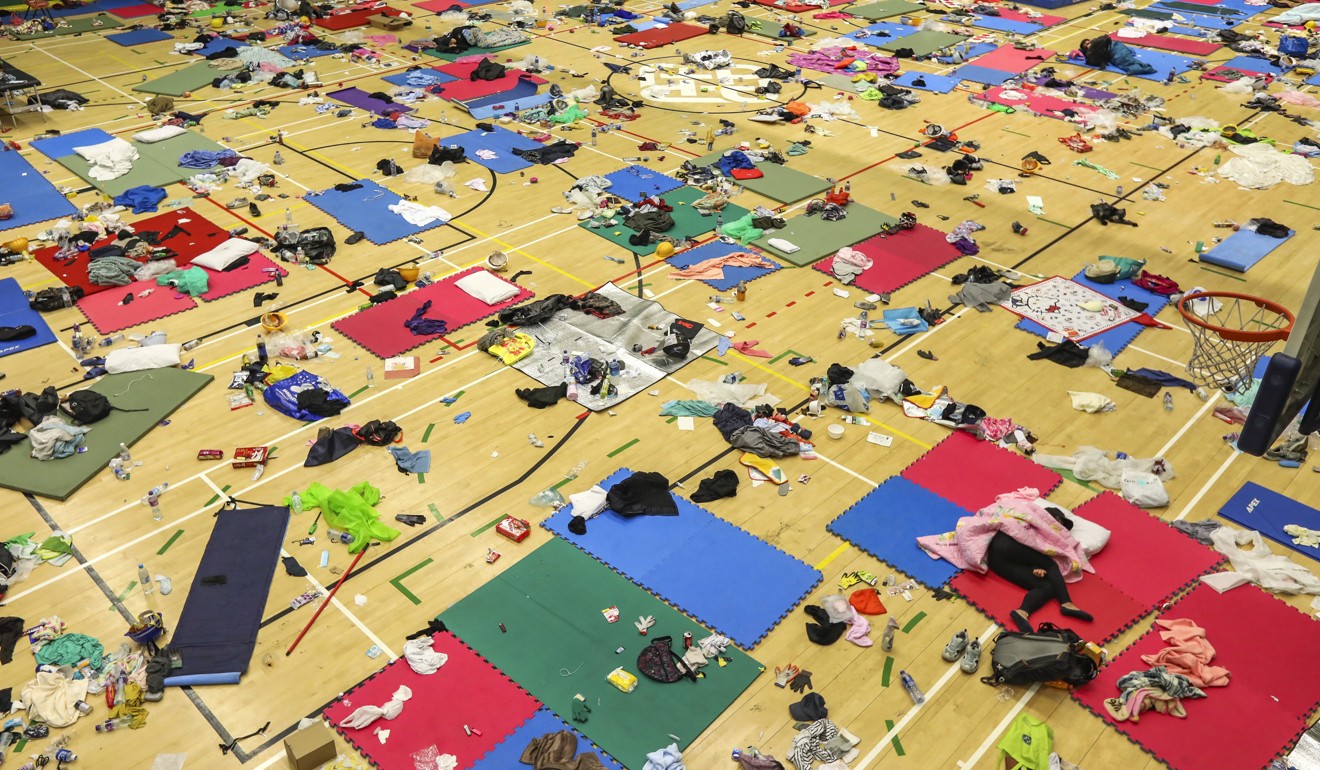 Tang said the adults who insisted on staying behind were of different ages and occupations, and he believed they would have been law-abiding individuals under normal circumstances.
"Shouldn't we rethink whether this is really a mere problem of law and order, or whether it is more of a political issue?" Tang said.
He said the PolyU experience suggested common ground was needed to resolve the crisis, and officials should consider granting an amnesty or pardoning those arrested or convicted over the protests.
Former association head Lee Suet-ying, also among those who went inside PolyU to help during the siege, agreed that an amnesty could be granted after considering factors such as age, motive and past criminal records.
While granting an amnesty is among protesters' five key demands, the government has rejected it, saying it goes against the rule of law.
Latest police figures show that more than 6,000 people have been arrested in connection with the protests over the past six months, and nearly 40 per cent were students.