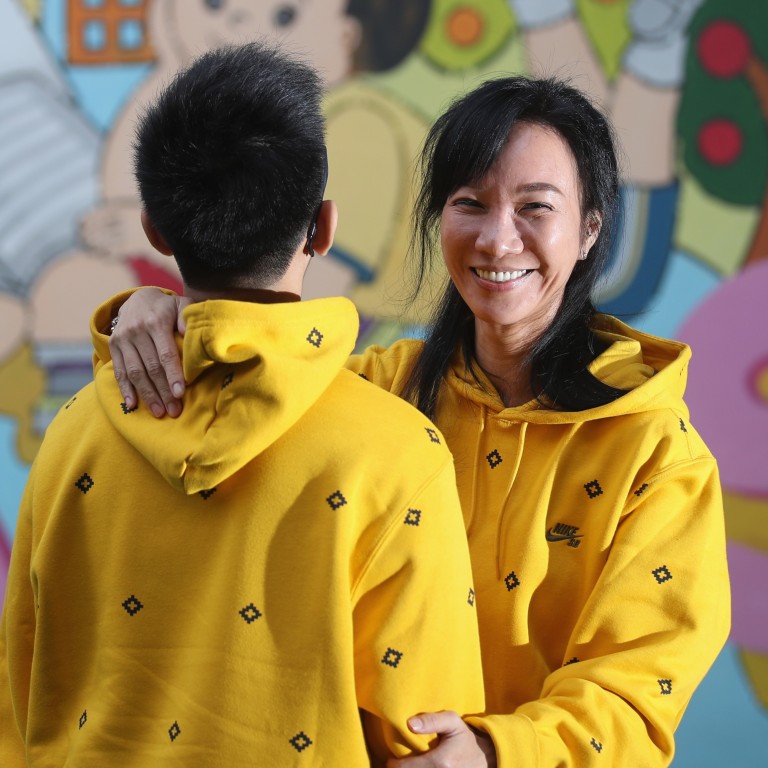 The community programme coaching autistic pupils, their parents and teachers at mainstream Hong Kong schools
Number of pupils with autism spectrum disorders in mainstream public schools is up from 2,050 in 2010 to 8,710 in 2018
One programme is helping teachers, carers and students to adapt
Sue Tung remembered having the first heart-to-heart talk with her autistic son only when he reached eight years old, although the details of the conversation were hazy.
Tung, a yoga coach in her 40s, said her son Harris, now 13, was diagnosed with autism – a developmental disorder characterised by difficulties in social interaction and communication – at three. He used to avoid eye contact with people and would stare at one thing at a time for hours.
He could easily get upset and it was difficult to calm him down, she said. Even a small variation to routine, like a change of seat on the school bus, made him act out, sometimes inflicting bleeding wounds on himself.
Tung said she was at a loss as to what to do. Her son's condition made her resort to alcohol and sleeping pills to soothe her nerves.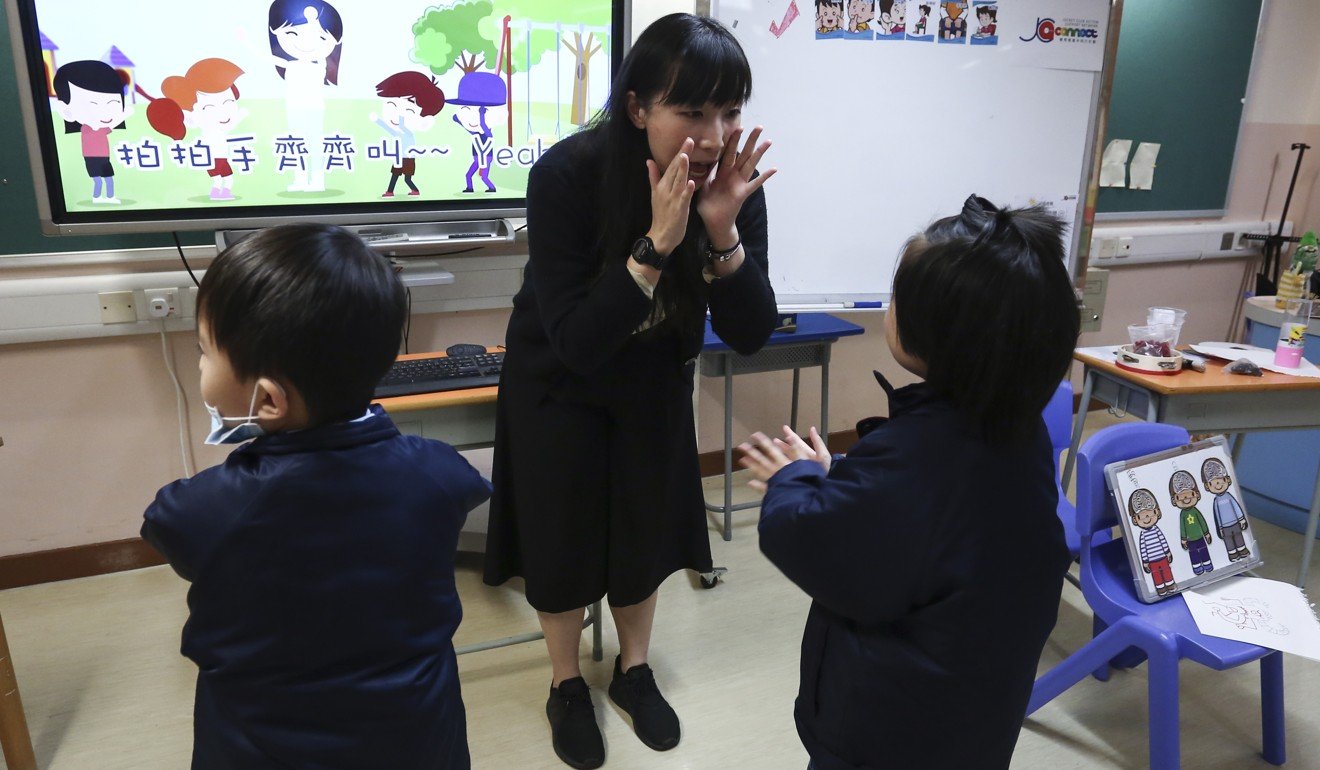 "I didn't even know what autism was at first," she said. "I got angry at him, and then he became more agitated. It was like a vicious circle that we were stuck in."
Compounding the difficulties in daily life, Tung said, education has been a challenge for Harris. He was rejected by 10 schools before a band-three secondary school, where he is now in Form One, accepted him, she said.
Statistics show that the number of students with autism spectrum disorders in mainstream public schools in Hong Kong has been increasing, from 2,050 during the 2009-10 academic year to 8,710 in 2017-18. About one in 90 students at mainstream schools is autistic.
Hong Kong's education system provides special education via a dual-track mode. Students with more severe disabilities are referred by the Education Bureau to special schools, while other students with special educational needs (SEN), including autism and other developmental problems, attend ordinary schools.
All schools are obliged to provide equal education and accommodation for students with SEN.
Harris studied at GCCITKD Cheong Wong Wai Primary School, after having special kindergarten education. About 10 per cent of students at the mainstream school, in Sha Tin, have SEN.
The school is part of a programme launched by the Hong Kong Jockey Club Charities Trust – JC A-Connect: Jockey Club Autism Support Network – for autistic students in mainstream schools. Apart from coaching students, the programme provides support and training for teachers, parents, carers and the public.
Harris studied in a small class at the school, with 25 students in total. Apart from learning with able students in class, he also took training sessions on emotion control, social skills and learning adaptations.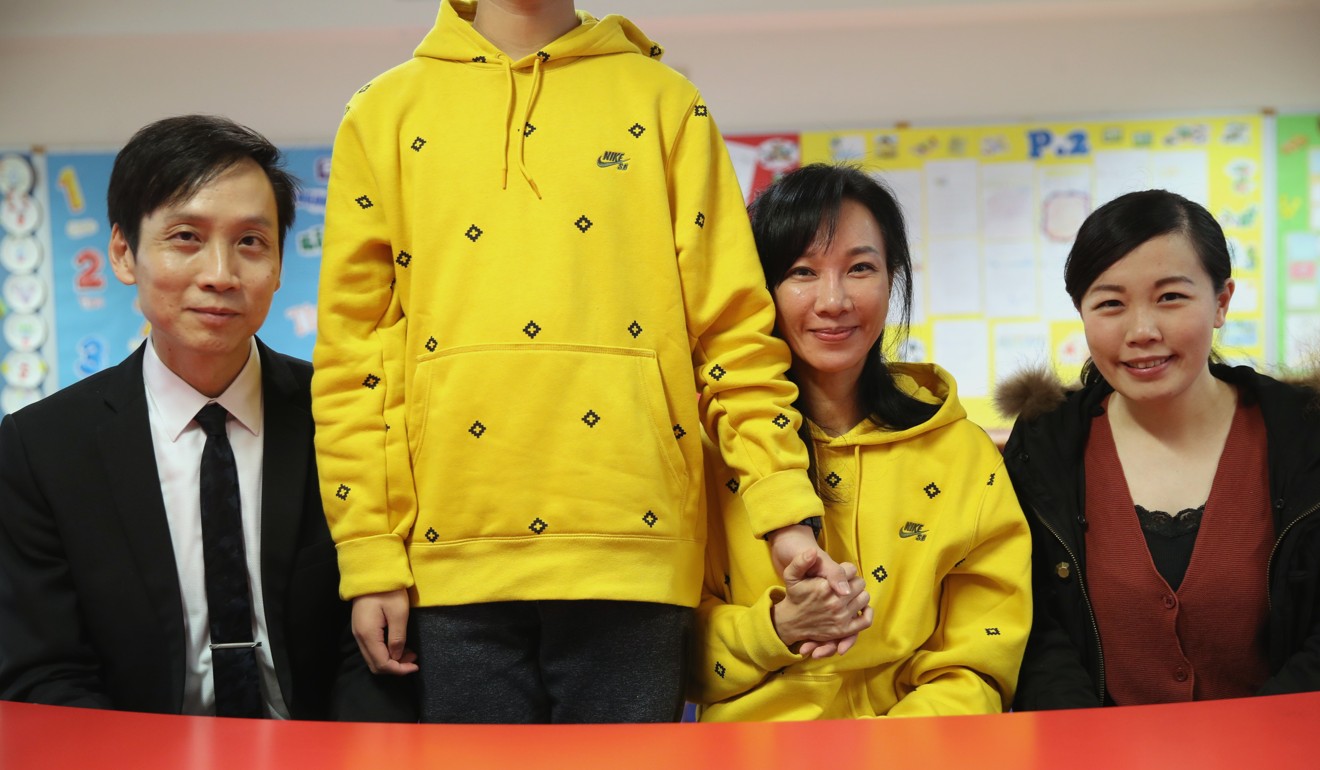 "Teachers instruct them to control and manage their emotions and better express themselves. They adjust teaching methods according to students' different abilities and levels," Chan Hiu-ngai, the school's SEN coordinator, said.
Tung said she had seen great improvement in her son: "He can better manage his temper and express himself now."
Educators said students with SEN could benefit from studying in mainstream schools.
"By studying in mainstream schools, they can grow in a diverse and inclusive environment," Ricky Leung Wai-kay, principal at the Sha Tin school, said.
"Students have to live and cooperate with different people while growing up. Categorising them according to their abilities can cause problems and limitations in their growth."
The programme has so far covered more than 6,300 autistic students from 507 schools. More than 24,000 teachers have received training, and more than 45,000 parents and carers have been given support.
The Education Bureau has been implementing integrated education in Hong Kong schools over the years. The bureau announced last October that a tiered intervention model to support students with autism spectrum disorders attending mainstream public schools would be implemented from the 2020-21 school year. About 10,000 students are expected to benefit from it.