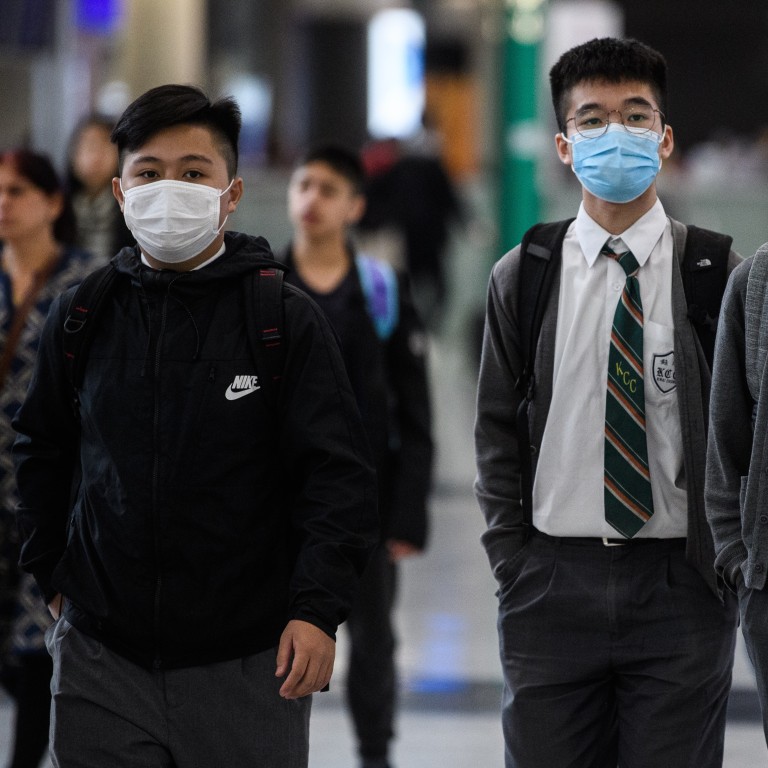 Coronavirus: Hong Kong schools to remain closed until after Easter but university entrance exams set to go ahead as planned in March
School classes will remain suspended until April 20 at earliest but education chief says university entrance exams will go ahead as planned from March 27
Four more coronavirus cases confirmed in city, including Jockey Club member, KFC worker and MTR station attendant
After being shut for more than three weeks, Hong Kong schools are to remain closed until after Easter even as university entrance exams will go ahead as planned, education officials said on Tuesday, as four more cases of the
coronavirus
infection were reported, taking the total to 85.
Announcing the further school closure, Secretary for Education Kevin Yeung Yun-hung said classes at all kindergartens, primary and secondary schools would be suspended until April 20 at the earliest, confirming an earlier Post report.
Due to the Covid-19 outbreak, classes were first suspended after the Lunar New Year holiday, which ended on February 3. The Education Bureau had already extended the suspension for two more weeks until March 16.
"The World Health Organisation and virologists have already predicted that the epidemic will last for a longer period of time, so further extending the suspension of classes is the safest option," Yeung said.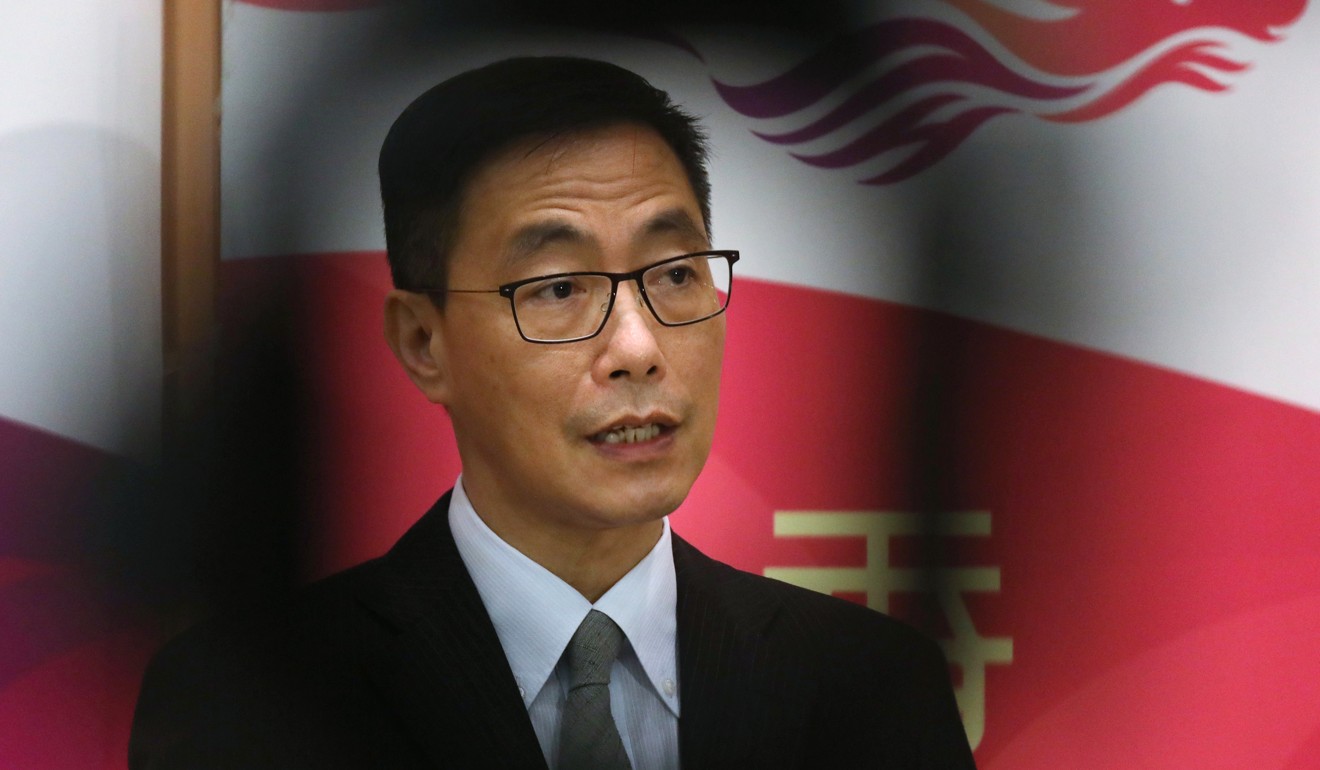 He believed the scenarios faced by students returning to classes and candidates taking the public examinations for universities – the Diploma of Secondary Education (DSE) – were different.
"For classes, we are talking about 900,000 pupils from kindergartens, primary and secondary schools.
Usually during class, they have a lot of interaction, they talk to and play with each other," he said. "It is completely different from the DSE exam when there are just over 50,000 candidates, sitting down without any communication."
Yeung said that when classes did resume, the government was inclined to do so in phases to make it smoother for schools, but there was no detailed plan yet.
"Most people will probably think that older pupils should come back first since they are able to better take care of themselves," he said.
The education minister confirmed the original schedule for DSE exams in most subjects with written tests would begin from March 27, though a second option of postponing all written tests until April 24 was being mulled.
"The impact of having the exams proceed on March 27 would be smaller than delaying them for one month," Yeung said.
"We are confident that with preventive measures exams can be sat safely."
He said hygiene measures would be stepped up, including increasing the distance between candidates to 1.8 metres (5.9 feet) and checking their temperature before they entered the centres – located at 350 secondary schools.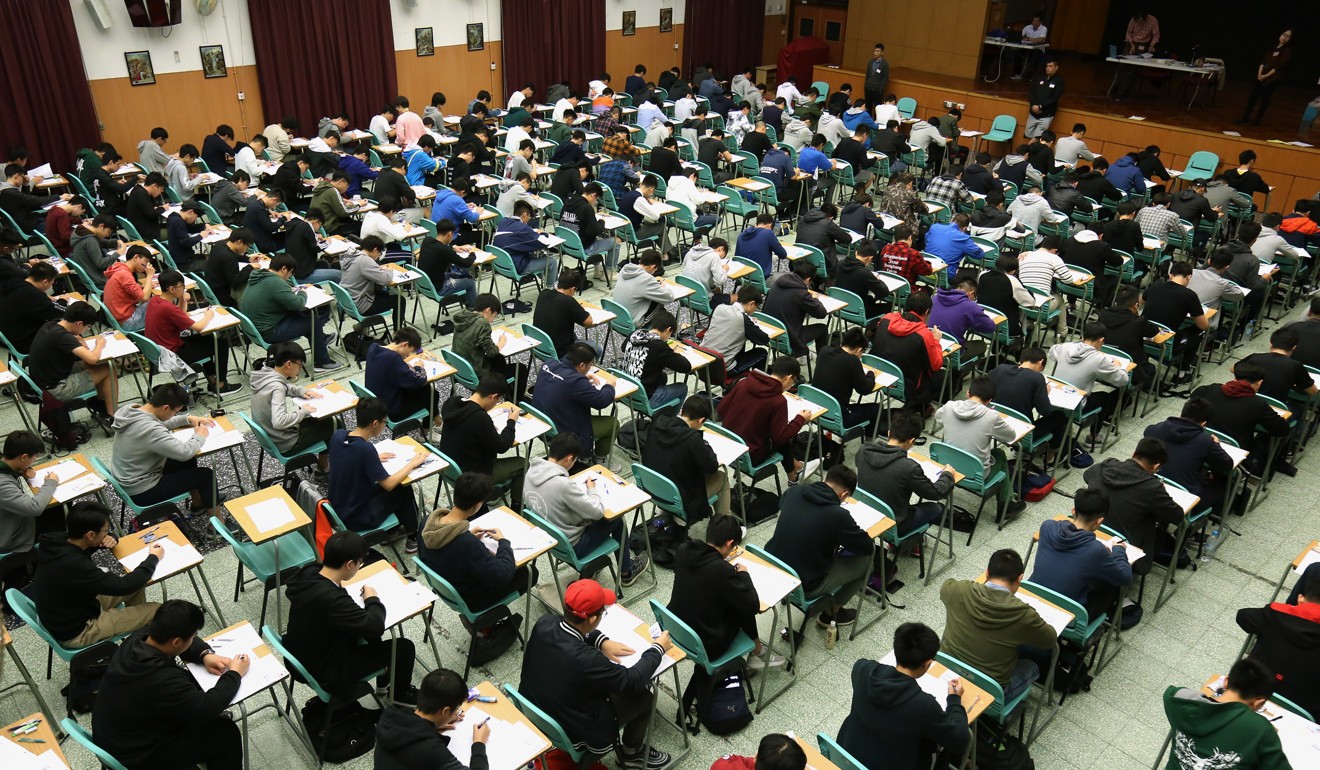 Some 500,000 masks would be provided by the government to all candidates, he added.
As masks continued to be in tight supply in the city, the Shenzhen government late on Monday pledged to donate about 1 million pieces to support Hong Kong's epidemic control and prevention work.
Shenzhen mayor Chen Rugui said the move showed the care of his city's people for Hong Kong.
Elsewhere on the mainland, China's National Health Commission said there were 499 new cases of Covid-19 infection in Hubei province, of which 464 came from the capital Wuhan. The commission said 71 new fatalities were reported as of Monday, taking the death toll to 2,663.
On Tuesday afternoon, Chief Executive Carrie Lam Cheng Yuet-ngor visited the Logistics Department's centre in Chai Wan, which stores masks that organisations donated to the government. Lam and the transport and housing chief then visited some elderly people who live in subdivided flats in Sham Shui Po, and gave them free masks.
More than 700 cross-border candidates, living in mainland China, will also sit the DSE exams in Hong Kong, with at least 140 saying they might not be able to return to the city in time to complete the mandatory quarantine period.
Hong Kong Examinations and Assessment Authority (HKEAA) secretary general So Kwok-sang said special arrangements – including offering an assessed mark that references the candidate's internal results at school or a refund from withdrawal – would be offered.
The Territory-wide System Assessment aimed at Primary Three, Primary Six and Form Three pupils set to take place from April would be cancelled this year.
Both the Professional Teachers' Union and Hong Kong Federation of Education Workers said keeping the DSE exams in March would have a lesser impact on students.
But a survey of 11,000 DSE candidates by students' group Secondary School Students Strike Platform found 88 per cent preferred the DSE exams to be delayed. One candidate June Kan, 17, said she was worried about the health risks at exam centres.
Teddy Tang Chun-keung, chairman of the Hong Kong Association of the Heads of Secondary Schools, said preventive measures to be taken by the authorities for this year's DSE had been stepped up compared with public exams during the severe acute respiratory syndrome (Sars) outbreak in 2003.
He also suggested that resumption of classes could begin with secondary students first, followed by primary and kindergarten pupils, as it would allow schools to be better prepared.
Aided Primary School Heads Association honorary chairman Cheung Yung-pong said the longer class suspension could give schools more time to prepare, including buying masks and disinfection products.
He also expected that if schools resumed in April, the summer holiday would likely not need to be shortened as the original teaching schedule could be met.
Among Hong Kong's
four new confirmed cases
on Tuesday was a 60-year-old member of the Jockey Club who lives in Tai Hang. She had visited a private doctor five times before she was transferred to the private Hong Kong Sanatorium and Hospital in Happy Valley.
She had previously visited Man Mo Temple in Sheung Wan, attended a wedding and went to galleries.
Other infections included an MTR station worker and two cases linked to a Buddhist hall where there had been several infections, according to the Centre for Health Protection.
The Hong Kong Jockey Club had earlier issued a statement confirming a member had tested as preliminary positive at a private hospital and had used club facilities on two days.
"She visited the Food Plaza and Levade at Happy Valley Clubhouse on February 14. She also visited the Clubhouse gym on February 11," it said.
The mainland has reported 77,658 confirmed cases and 27,323 recovered cases since the outbreak started in December.
This article appeared in the South China Morning Post print edition as: Schools to remain closed until after Easter holiday