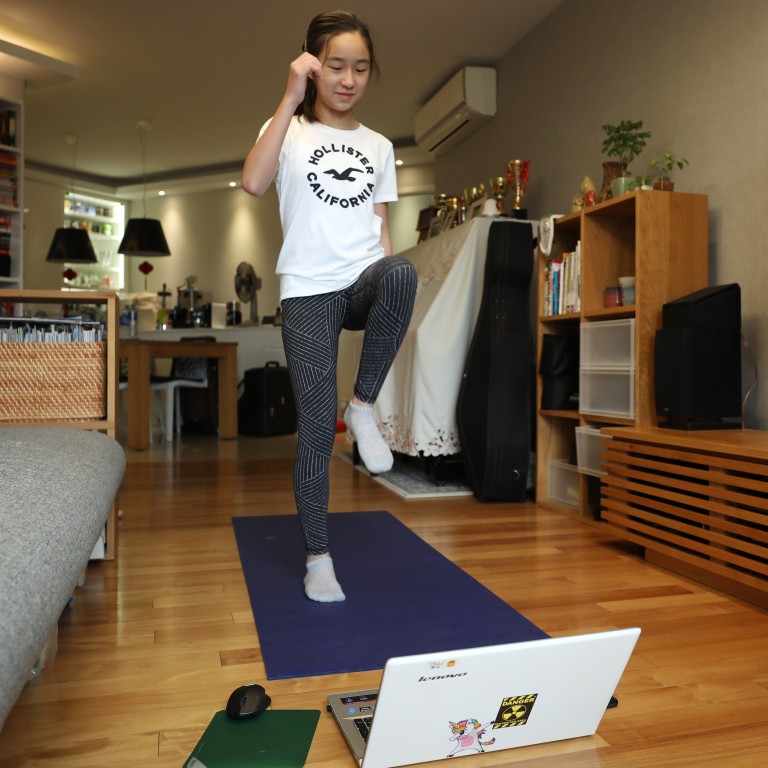 Coronavirus: Hong Kong students adapt to online learning amid class suspension over pandemic
Hong Kong's biggest online learning experience for students so far is progressing steadily, teachers and principals say
But some students, mainly from low-income families, are struggling with lack of infrastructure, such as computers and high-speed internet, at home
For 12-year-old Kaitlyn Yu Ching, staying home for online learning over the past month did not make much difference from face-to-face lessons, as live-streamed classes were conducted following a strict timetable every week, even for physical education and music.
The Form One student has been taking seven online lessons a day via videoconferencing, between 8.40am and 3.45pm Monday to Friday, since her school suspended on-campus classes in early February.
Yu, who studies at HKUGA College in Wong Chuk Hang, said she had been keeping up with learning progress, while also remaining in touch with classmates and friends through social media.
"When I first heard physical education lessons would be held online, I had some questions. But it turned out quite good. I can keep healthy now doing exercises, even while staying at home," she said, adding she did not find much difference between learning online or in-class for other subjects as well.
About 900,000 kindergarten, primary, and secondary students have been put out of their schools from February 3 after the Lunar New Year holiday until at least April 20 amid the
coronavirus pandemic
, with most of them resorting to online learning at home.
The biggest online learning experience for students so far in Hong Kong has been progressing steadily, according to teachers and principals, as parents and students have begun to adapt to new technology.
But some parents and students also found it difficult to catch up with online classes, especially those from low-income families and lacked the required technological and hardware support, such as high-speed internet.
HKUGA College principal Corina Chen Hing said most of the school's 900 students felt online lessons could largely match the quality of face-to-face lessons, adding the attendance rate over the past month had been steady at up to 99 per cent.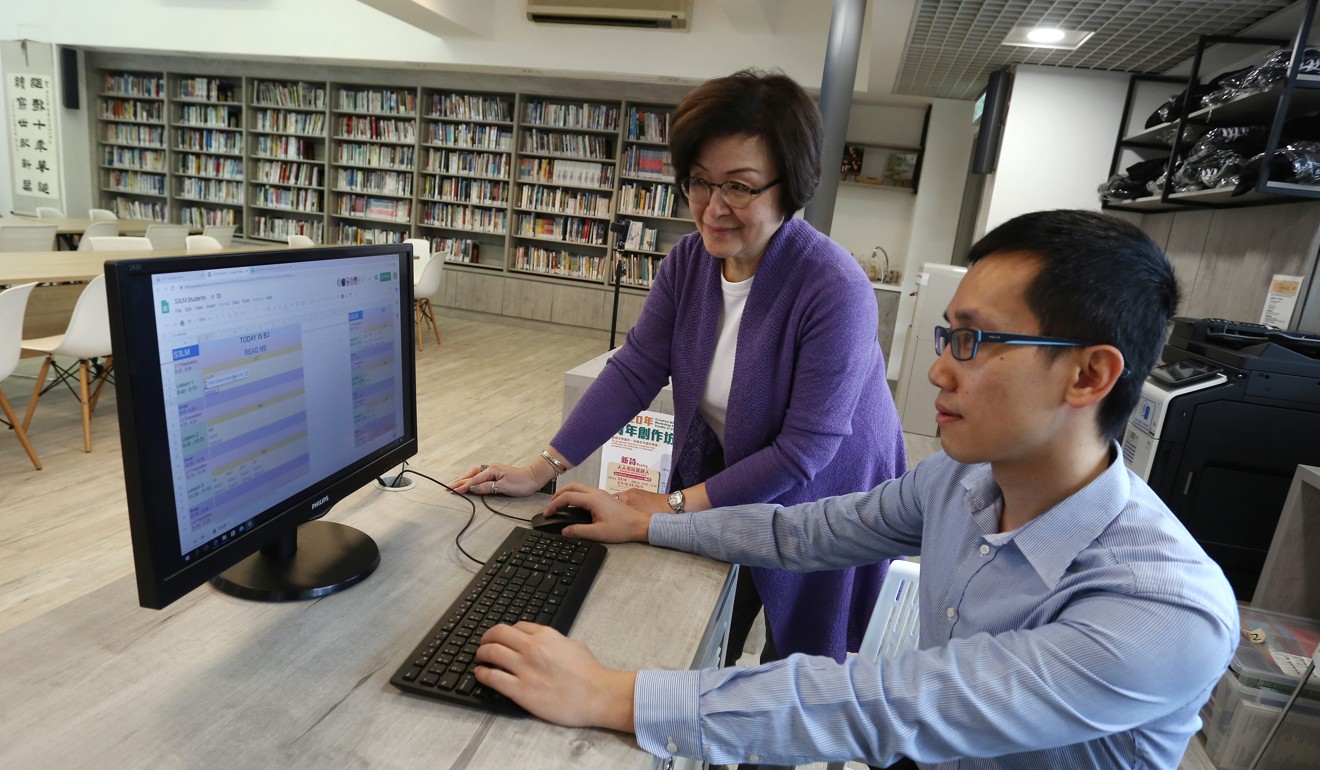 Each online class usually lasts around 35 to 40 minutes and teachers would be able to see most students' faces on webcams. Apart from Google Hangouts Meet which most of its 90 teachers use for online classes, other systems that have been adopted are Zoom, Microsoft Teams, and Jamboard for Mathematics lessons.
During physical education lessons, students would follow teachers' instructions to do exercises such as squats, lunges, stretching, and running on the spot, while at music lessons students are taught about music history and composers, as well as singing practices.
"Teachers are taking care to engage with students during online lessons. We're not worried that some students would be distracted … because if a student does not respond, a teacher would be able to find that out and remind him or her [to stay focused]," she said, adding that online classes had met with about 80 per cent teaching progress on average when compared with face-to-face lessons.
Arthur Yeung Kai-man, a mathematics teacher at the college, said most teachers adapted quickly to online learning as many of them had been using electronic devices to teach some subjects in classrooms even before the class suspension.
Form Two student Alex Leung Man-fung, 13, said it was particularly difficult to catch up with science lessons online, as lab sessions could not be properly recreated. For instance, a virtual circuit was used to teach electricity, but students did not get to try it themselves at home.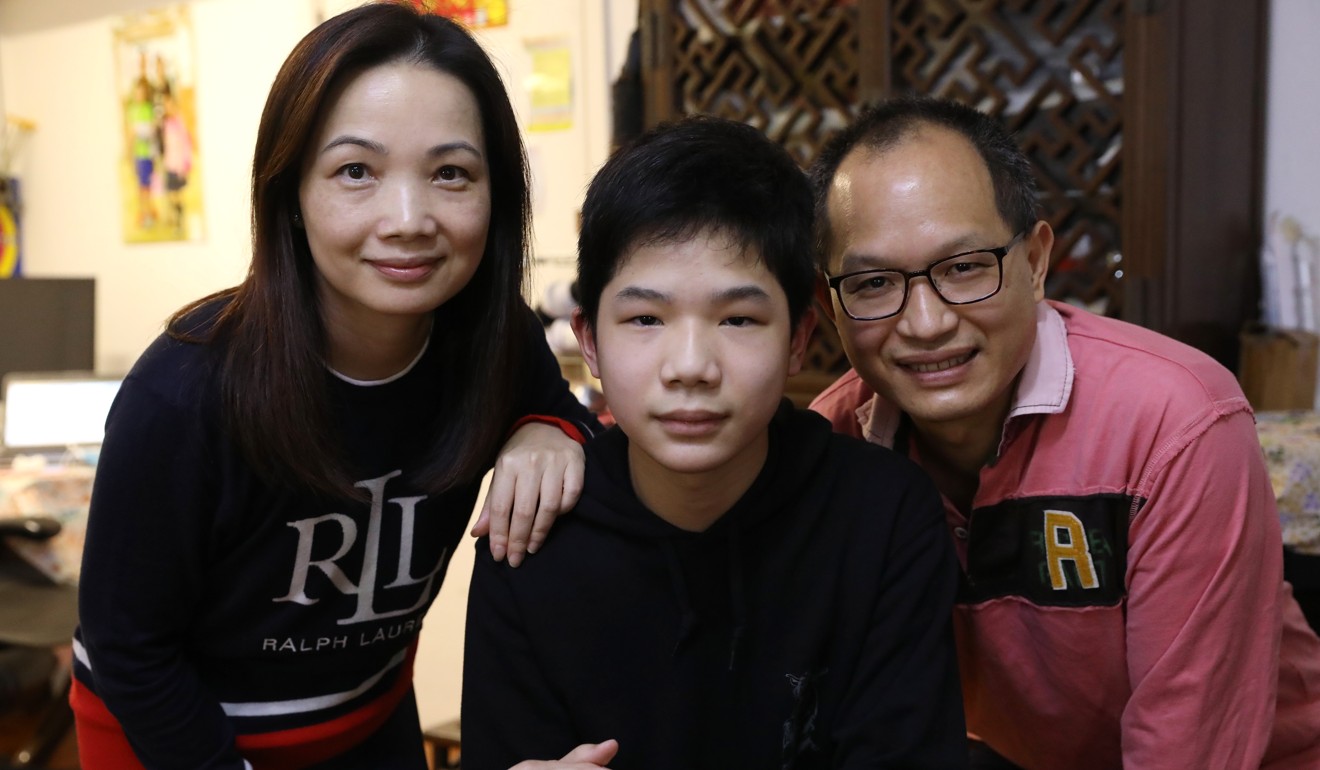 "At school, we can do experiments and have presentations, we can't do that online. We may understand the theory, but will miss out on the experiments."
At Island School, an international secondary school operated by the English Schools Foundation, online classes have been carried out since early February. Mathematics teacher Russell Scott said he was using the BigBlueButton audio-conferencing system to live-stream his lessons.
But though Scott could not see his students' faces, he said some of them had actually become more attentive in online classes.
"A student who would not say anything in the classroom is now saying things. They are actually writing to me on private chat, asking questions. I'm seeing a change in some students … some of them have started to come forward. I believe it would get even better," he said.
A survey by Education University, which polled 6,702 parents last month, found about 70 and 80 per cent of kindergarten and primary school parents felt their children had been experiencing learning difficulties at home, due to a number of reasons such as a lack of concentration or resources and interruption by family members.
On Sunday, the Society for Community Organisation also said it found in a survey more than 96 per cent of 582 pupils aged under 18 from low-income families polled faced problems in online learning, including 204 pupils who had no computers and 115 who had no internet connection at home.
At SKH Kei Oi Primary School in Sham Shui Po, one of Hong Kong's poorest districts, classes have been a mixture of live-streamed lessons and videos uploaded online for students aged between six and 12.
Teacher Rex Leung King-tai estimated about two-thirds of students came from grass roots families, adding that some families had only one computer to share between the student and his parents. The school has lent out about five electronic appliances to families in need.
An internal survey conducted by the school last month revealed the family members of 43 out of 606 students had lost their jobs amid the public health crisis, said school principal Chan Ka-man.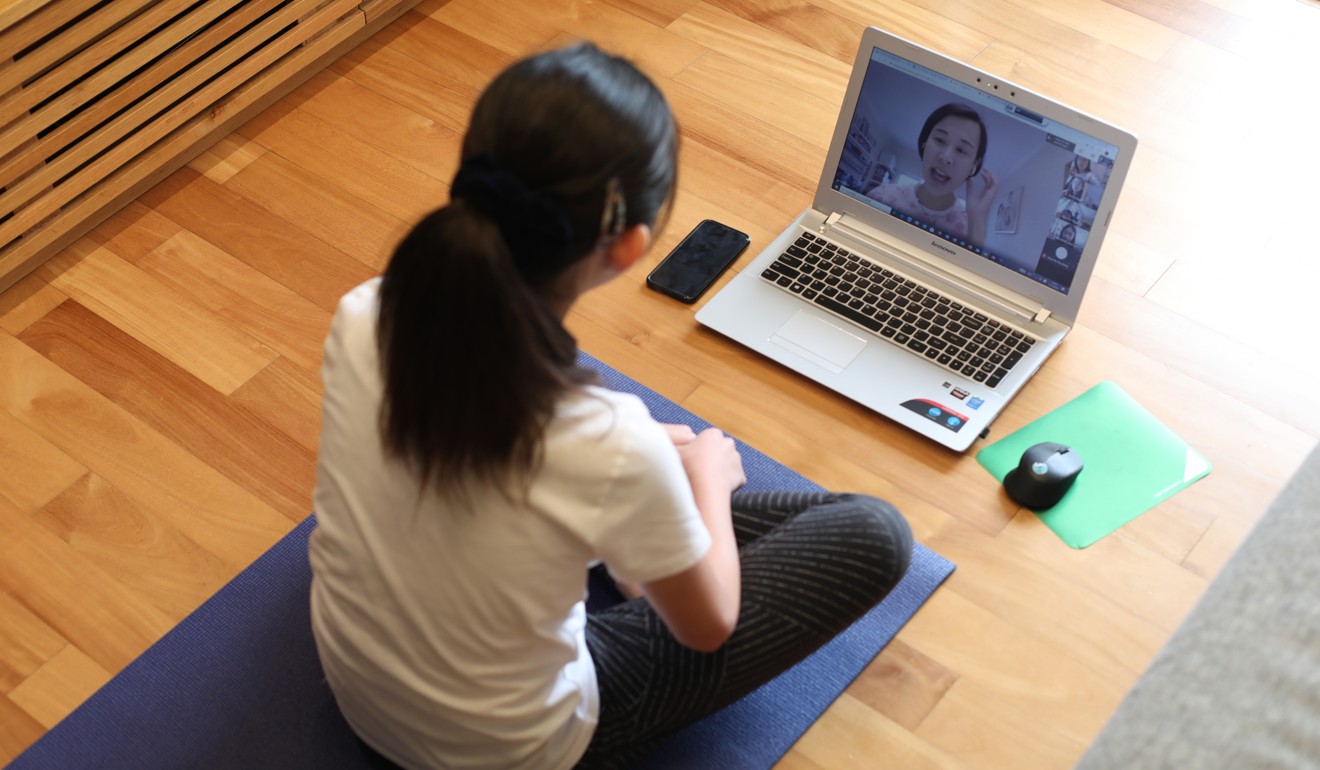 A parent of two kids studying at Primary Two and Five at the school, who only gave her surname Tsang, said she had borrowed a tablet computer from the school but the speed of the internet at her subdivided flat was too slow for downloading study materials for online classes.
"It's really important for [the kids] to be self-disciplined. My English is not good and I won't be able to help my daughter with her studies and homework," Tsang said. "But teachers here are helpful and they come forward to our rescue whenever we encounter any problems."
So Ping-fai, an adviser to the Subsidised Primary School Council, said teachers and students had been gradually adapting to the new way of teaching as many principals had also given positive feedback.
"Compared with the period of the Sars (severe acute respiratory syndrome) outbreak 17 years ago, our social infrastructure has improved, especially when it comes to online learning," said So. "Electronic devices have become more common among families."
"This has been a learning experience for the education sector as well, to adapt to new things [through online learning] and find new ways to help students," he added.
The Education Bureau said it would continue to pay attention to the schools' needs and provide required support.
As online lessons would be conducted for at least another month, principal Chen from HKUGA College said: "We imagine there is a possibility that this would become the new mode of imparting education after 10 or 20 years, when students would no longer need to head to [schools] for lessons."
But she believed face-to-face learning would still be preferred, as communication was always more effective through physical interactions instead of doing things virtually.
"After all, a student's learning is not just about books and academics," she said.