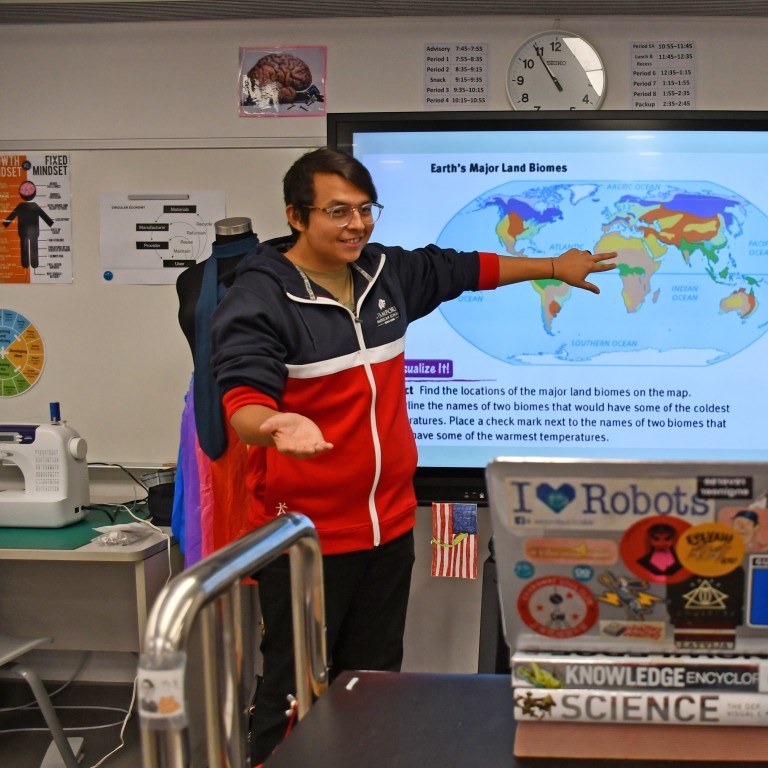 How are these 5 international schools in Hong Kong adapting to home schooling?
Schools and parents are working together to make the best of a bad situation that has kept pupils at home since February, with no end in sight
"Work from home": three small words that strike fear into the hearts of parents with school-age children around the world. Hong Kong has the dubious honour of being a world leader in this field. After weathering closures during Sars in 2003 and last year's protests, Covid-19 has meant the city's pupils staying at home since February, with no confirmed end in sight.
The HKDSE has been postponed and some international examination bodies are even cancelling their assessments as the situation becomes more grave. Only final-year international school pupils have been granted an exemption by the Education Bureau, permitting them to attend school in small groups to complete assessments essential to their exams. It all makes for a tricky situation, but schools and parents are working together to try and make the best of a bad situation.
Kate Appleton is head of digital content for a magazine publisher in Hong Kong. Her children Sonia, six, and Mira, two, attend Hong Kong International School (HKIS) and Woodland Montessori Repulse Bay playgroup, respectively.
"We were dismayed when the news broke that schools would be closed," Appleton says. "It's been tough to see the opening date shift a few times since and to carry on day to day with such a degree of uncertainty. That said, as the virus has spiralled in other parts of the world, we've come to appreciate Hong Kong's swift response."
Appleton says Mira's workload is light, given her age, but managing Sonia's weekly home-learning assignments and taking part in regular small-group video calls with HKIS have created a significant workload, which Appleton and her husband are fitting in each morning before heading to the office, before bedtime, or at weekends.
"It isn't ideal, and puts extra pressure on juggling responsibilities," she says. "We shared some concerns about the feasibility with our older daughter's teacher at HKIS and she was understanding, encouraged us to do what we can and not overthink it."
Regardless of the upheaval, the children have taken it in their stride. "They're upbeat," Appleton says. "They're enjoying free play at home and pushing bedtime to its limit. We're the ones most keen to get back to a regular routine again."
Isolation of any kind is never easy, but a community spirit is emerging in the social vacuum left in its wake. "There were a few weeks when my husband and I couldn't be home to log into our older daughter's group video call," Appleton recalls, "and a classmate's mum down the street invited her to join at their place and stay on for lunch – so thoughtful!"
We spoke to five leading international schools in Hong Kong to find out more about the policies they are enacting during the shutdown.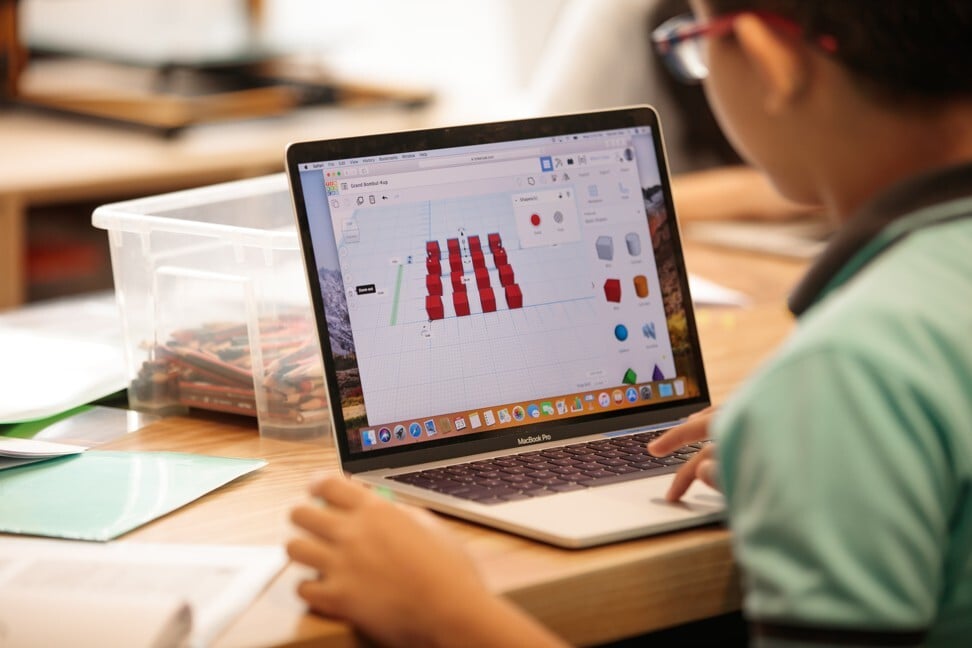 Nord Anglia International School Age range: 3-18
Brian Cooklin, principal of Nord Anglia International School, describes his school's approach to enforced closures as "making a virtue out of a necessity".
Nord Anglia has opted for a predominantly text- and audio-based approach to e-learning. "A lot of schools are using video, but the problem with video is that you need to control exactly what is going on because the video coverage can be accessed – it's open. You need to protect images of children," Cooklin explains. "But the other issue with video is it's not our style of teaching. We don't deliver teaching with someone standing, delivering a lecture. We've chosen to work in a different way."
In its Early Years classes, from ages three to six, Nord Anglia is setting "lots of practical activities", from cooking to physical play, with feedback given to parents through the Tapestry learning journal software.
Meanwhile, primary school pupils are using the school's virtual learning platform, Firefly. Each day, parents find the day's resources and assessments uploaded, along with a video explanation of tasks from the teacher. Cooklin explains that this "respects the parents' wishes" to be able to complete primary home-schooling supervision in their own time, to fit around their personal work commitments.
In the secondary years, pupils are conducting lessons in real-time, using various platforms, including Padlet and Microsoft Teams, to interact with their teacher and fellow pupils, ask questions, screen-share with teachers and gain feedback. Each lesson has 25 minutes of contact time. "In years 7 to 9 we've also been setting optional daily challenges. Not written tasks – these are things like making a device out of household goods to propel a ping-pong ball a certain distance," chuckles Cooklin.
"For years 10 and up, they're the exam groups, and any tasks we're giving them are compulsory – these are to prepare them for assessments," Cooklin adds. "The teacher gives marked feedback on all the work they've done within two lessons. That is a promise we make."
During the closure, the school has brought forward its introduction of Century Tech – an AI education platform from the UK which creates tasks for children based on their age and ability. "Families are enjoying this because it's a change from other parts of the day," Cooklin says. "We're among the first to use it in Hong Kong, and it's going well."
Cooklin explains that, as a general rule, "most students have found [working from home] really good". The chief complaints, apart from initial server capacity issues that have since been ironed out, have been those of loneliness. "The biggest comment from pupils is they are missing being with people," he says. "It's very difficult for a child to be cooped up for a long period and not see their friends – it's driving everyone nuts."
ESF: King George V School Age range: 11-19
This coed secondary school has maintained the structure of its usual daily routine for pupils while they work at home. "All our students follow the normal timetable and have five one-hour lessons each day via Google Meet," explains the school's principal, Mark Blackshaw. "As much as possible, we try to replicate how a normal lesson would run and feel."
At King George V (KGV), all pupils have their own laptop to access online lessons. The school is using its existing learning management system to communicate with students and provide online resources, with advance lesson outlines sent out to pupils at 6.30pm each day.
Every remote lesson (or "meet") starts in the same way as a physical lesson would – teachers check in with their pupils and explain any new concepts and content, before setting specific tasks. At the end of each meet, the teacher calls the class back together to monitor progress, get feedback, and set up tasks for the following lesson.
Despite the sudden implementation of the "work from home" policy, pupils and staff have quickly settled into a new online routine. "It has been inspiring to see how well and quickly staff and students have adapted to this way of learning," Blackshaw says. "The students are very natural working online, and one pleasing aspect [of working from home] is that many students who may be less comfortable in a physical classroom can really 'come out of their shells' and contribute with greater confidence online."
A key challenge of remote learning for extended periods is maintaining one-to-one contact with pupils, and finding ways to support individuals' well-being. To combat this issue, teacher-tutors at King George V are "meeting" with every student for 20 minutes per day. "One student, one teacher and one conversation at a time – this is what builds and sustains relationships and community," Blackshaw says. "No online system can ever replace the joy of coming to school and connecting face to face, but this serves as a powerful and effective way to maintain that sense of belonging and connection."
Stamford American School Hong Kong Age range: 5-18
The past few months have been a baptism of fire for Stamford American School, which opened its Hong Kong campus in 2017. But head of school Karrie Dietz points out that the enforced closures during last year's protests meant staff and parents were well prepared for this year's Covid-19 crisis.
"After the previous school closure in November due to social unrest, we discussed and reflected on our online learning processes," she says. "We shared a plan with families and students, and their feedback helped us create and refine our virtual learning."
The school continues to deliver its curriculum to the schedule of a regular school day, using Google Classroom or Seesaw (or both), depending on the grade. "The materials and delivery method may be different, but the content is meant to achieve the same curriculum objectives as our in-class learning," Dietz explains.
At elementary level, students start the day with a live class check-in. Teachers upload assignments and activities while discussing the day's expectations and fielding questions from pupils. On top of the core subjects, elementary students connect for small group work in reading and maths classes, and have an afternoon check in with their teacher.
At secondary level, students have access to an online schedule, which connects them to their teacher in a live virtual classroom. Teachers take attendance, set expectations and conduct demonstrations before students set about completing their work, with the teacher remaining available for support and feedback throughout the class, as well as afterwards, via email or Google Classroom comments.
To bolster engagement, the school offers additional live classes and daily teacher check-ins, along with downloadable content to assist pupils in different time zones.
Dietz says she is "proud to see how the school community has embraced online learning in such a short time", despite the pitfalls that many parents will be familiar with.
"The greatest challenge that our parents face is having to manage and motivate students at home," Dietz explains. "For working parents, balancing work commitments with their child's online learning expectations adds an extra layer of complexity. This is where a routine will become helpful, and so we have been hosting parent webinars to help them instil routines at home, so that students will have a solid structure for their online learning, even at home."
The school has offered social and emotional support through articles, webinars and counselling, so parents can seek advice when needed, while school counsellors arrange counselling sessions with struggling students.
"We acknowledge that online learning has its limit," Dietz admits. "Our teachers have learned from experience that the cognitive load of a task assigned online will be different from that in a classroom setting.
"This motivated our teachers to curate learning experiences differently and to balance the tasks, so that students can still learn, collaborate and test their knowledge while not being overburdened."
Yew Chung International School Age range: 0.5-18
It's not quite "school as normal", but at Yew Chung, teachers are keeping this mantra at the top of their minds during the extended closures. "The basic principle was that students would follow a normal school timetable delivered through face-to-face live lessons from teachers using the Zoom platform," explains Martin Scott, education director and executive principal. "This concept was applied to all year groups, from kindergarten to our Y13 International Baccalaureate Diploma students."
Scott explains that creating a remote curriculum for kindergarten that adheres to the school's "child-centred, play-based learning" pedagogy has been a challenge. To handle this, kindergarten teachers have created a large bank of materials, ranging from activity sheets for parents to use with their children, to videos that can be viewed on the school's Padlet site to support home learning.
These resources are incorporated into Zoom sessions held each morning, where teachers discuss the day's learning focus with parents and pupils. Students and parents continue the activities offline, with the teacher checking in on progress using Zoom three further times throughout the day.
For students in primary and secondary school, classes consist of a normal timetable of seven face-to-face Zoom lessons per day. Google Classroom is used for sharing work, timetables, resources and for submitting completed classwork and homework. "Teachers can 'live' mark this work and provide annotations and written feedback, as well as record verbal feedback for students," Scott says.
The curriculum has not been altered for e-learning, and encompasses all subjects, including PE, art, music and design & technology. "Although there have been challenges with some subjects, our teachers have been extremely creative and have been able to find ways to deliver practical experiences," Scott says.
Scott points out that the school's daily attendance has been close to 100 per cent, and that teachers are adhering to regular protocol over lesson absence and behaviour during lessons. This involves contacting parents if a child does not attend a class. "We would, if required, operate a 'virtual detention', where students would be asked to participate in a Zoom session outside regular school hours with the co-principals," he adds.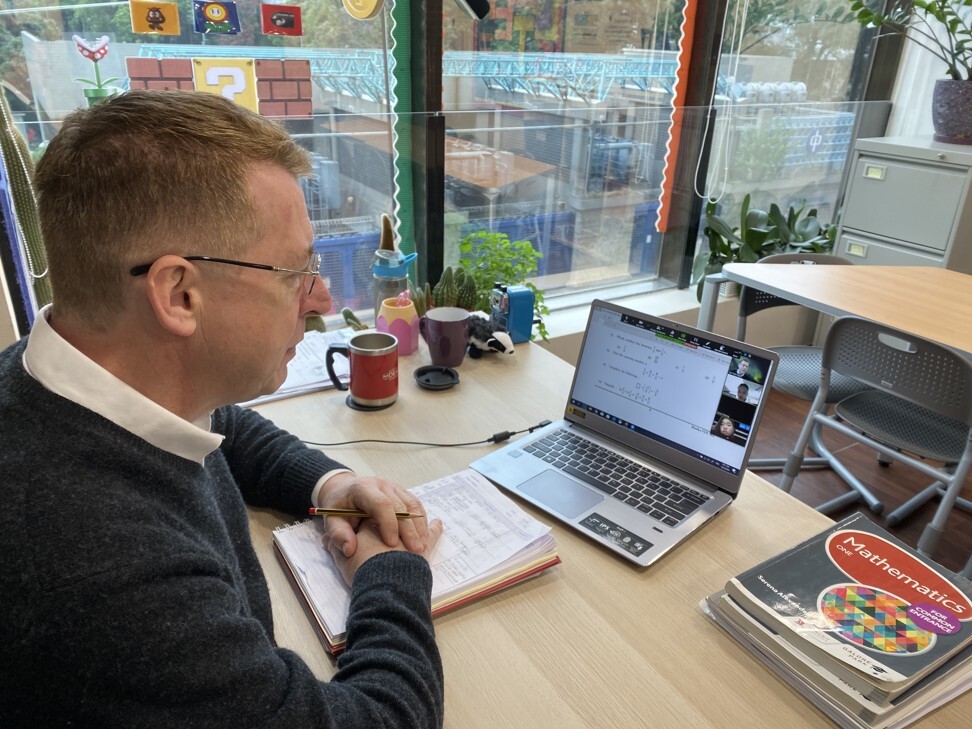 Mount Kelly School Hong Kong Age range: 5-13
She may have been in Hong Kong for less than a year, but Mount Kelly's head of schools and governor Rain Jones is no stranger to dramatic school closures.
"I was working abroad in Egypt when the revolution hit [in 2011]," Jones recalls, "so I've had to deal with a similar situation, in terms of what you put in place quickly for children during a shutdown. We've got a fantastic team at Mount Kelly who have pulled it all together".
Pupils are sticking to their usual curriculum, including practical subjects such as PE, music and art. "It's about making it as real as possible for them in the situation," Jones says, "even if that means teaching drumming techniques with pencils!"
For Key Stage 1 pupils, Mount Kelly is running live video lessons each day, and supplying pre-recorded video classes for pupils to engage with. "We've been trying to make them short and as entertaining as possible for the kids, and hats off to the teachers for turning into children's TV presenters!" laughs Jones.
Key Stage 2 pupils also have pre-recorded sessions, but their live video classes are closer to the length of a typical class. "We've got morning check-ins and afternoon check ins to take attendance and talk about the day, so the pupils feel they have a routine, which is important," Jones explains. To boost engagement, the school uses interactive tools such as live spelling tests, hosts one-to-one reading sessions every other day, and a weekly virtual assembly.
The school has also been operating a "Mount Kelly library coach", which drives around to students' homes with library books every Friday, ensuring pupils have a constant supply of fresh reading material.
Jones says that the feedback from parents has been overwhelmingly supportive, considering the tribulations. "There are bound to be some parents that would like us to teach live until 5pm each day or keep the school open in July and August, but we're giving as much as we possibly can right now," she says. "It's worth highlighting just how impressive the teachers across Hong Kong have been. Teaching live is daunting, and they're showing how much they care about children's education by going above and beyond. It's something for people to celebrate."