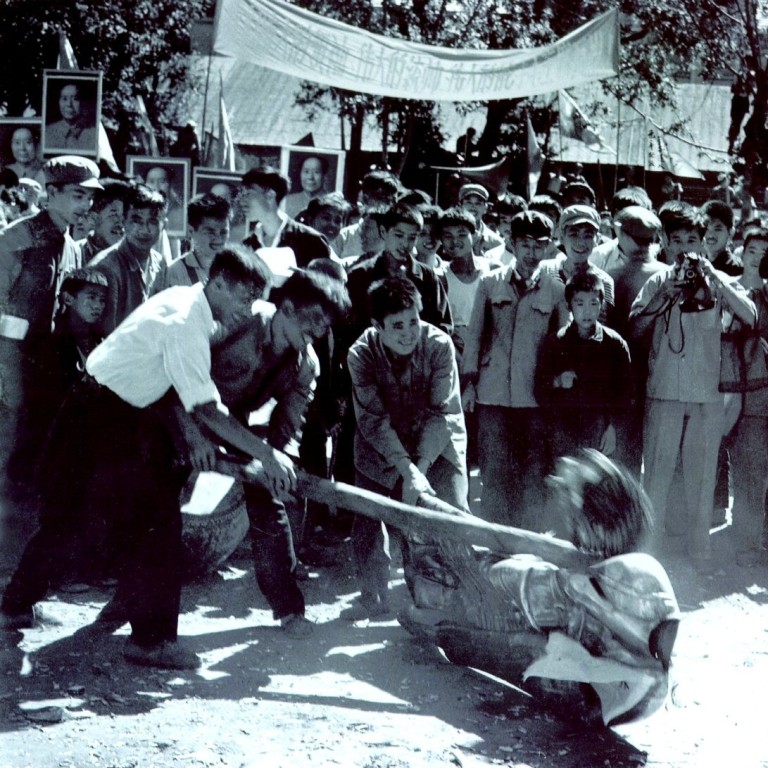 Hong Kong exam question on China and Japan sparked outrage – but debates on potential good from invasions and bloodshed have historical precedent in tests
Past tests have touched on the Cultural Revolution, violent independence movements and even Japanese occupation in Southeast Asia
But educators say if certain questions are to become taboo, the Education Bureau should offer specific guidance on the matter
Questions asking students to debate the potential good that could come out of invasions and bloodshed have been featured in previous Hong Kong tests, despite recent Education Bureau statements identifying them as taboo, according to veteran examiners and teachers.
However, the question of whether Japan did "more good than harm" to China in the first half of the last century – which sparked a political firestorm for ignoring atrocities it committed as an invader – had not appeared in any history paper over the past nine years of the
Diploma for Secondary Education (DSE) exams
.
Last week, the bureau took the unprecedented step of asking the body that sets and marks the DSE exams to scrap the question from a history paper that had been taken by 5,200 students last Thursday.
The bureau argued the question was biased and flew in the face of objective facts, and had hurt the feelings and dignity of Chinese people who suffered during the Japanese invasion of China in World War II.
While students and teachers await the final decision of the Hong Kong Examinations and Assessment Authority (HKEAA) on how it intends to comply with the directive, a raging debate has ensued over the provocative question, with many trying to explain its possible intent and drawing comparisons with previous exams.
Educators who spoke to the Post said some questions were meant to test students' ability to think critically, and urged the bureau to clarify if a senior education official's recent identification of certain topics as off-limits was tantamount to new exam guidelines.
She was explaining the bureau's decision last week to ask the HKEAA to scrap the offending question from this year's university entrance exam.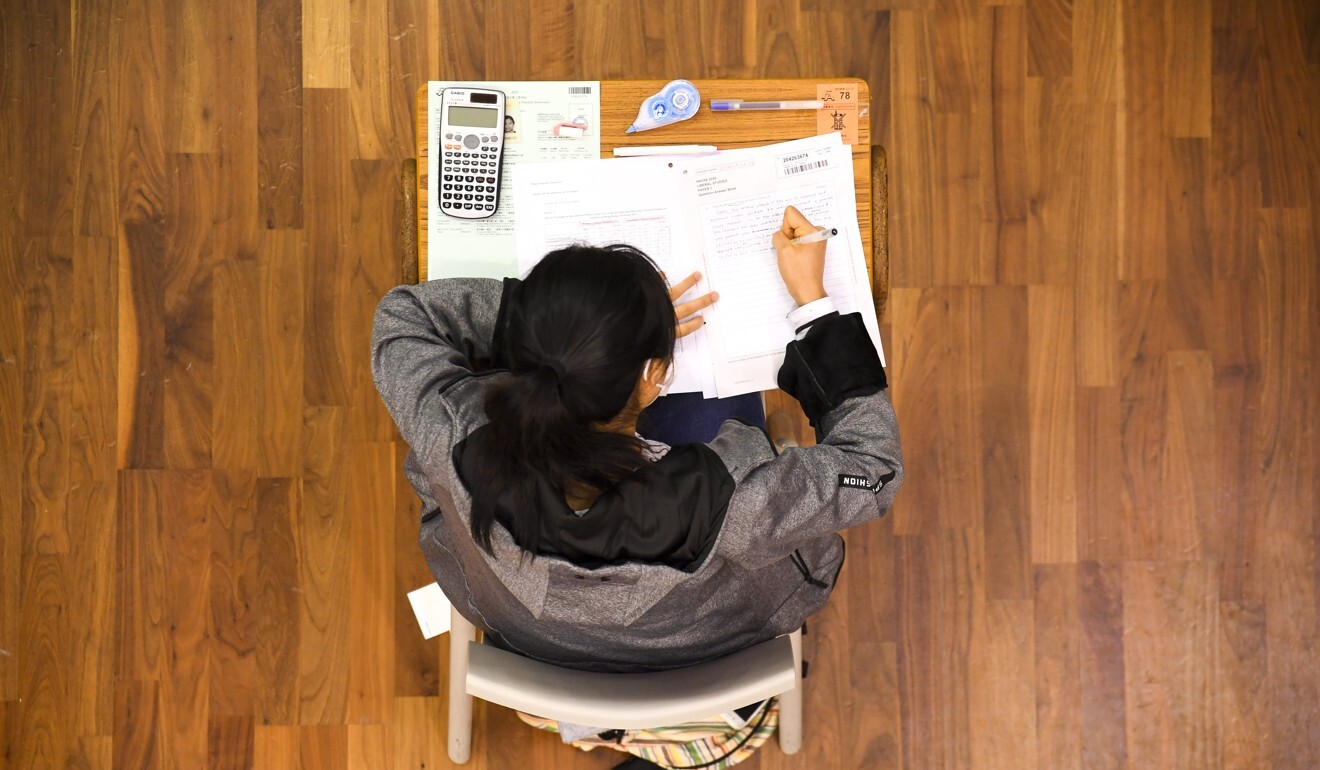 DSE candidates were asked if they agreed Japan did "more good than harm" to China between 1900 and 1945, and were told to rely on two excerpts of reading material and their own knowledge to answer.
One of the extracts was from an article in 1905 about Japan's plans to allow Chinese students to study law and politics there during the Qing dynasty to speed up reforms in China, while the other contained parts of a letter written in 1912 by revolutionary leader Huang Xing, who was seeking financial help from a Japanese politician.
Lau Chi-pang, chairman of the DSE history subject committee, told the Post he agreed the question should be scrapped because of the unprofessional way it was set.
He said it was "problematic" to ask candidates to weigh the benefits and harm of atrocities during a war invasion, which would confuse students over "what is right and what is wrong".
"Japan's aggression during the period was not only to China, but the entire Southeast Asia. If the question was posed to people in countries such as Korea or the Philippines, it would probably appear to be offensive as well," he said.
A history teacher who had been a public-exam marker for more than 10 years believed it was "impossible" for candidates to score high marks by arguing that Japan did more good than harm to China in that period, adding that it also differed from the values taught in the senior secondary syllabus.
"When we look at the whole period between 1900 and 1945 … that included the Nanjing massacre and Japanese occupation of China, the good could never compensate for the harm done," said the teacher, who asked to remain anonymous because of the sensitivity of the issue.
The teacher added that even the late Qing reforms – when Chinese students were sent to Japan to learn law and politics – "still ended in failure eventually".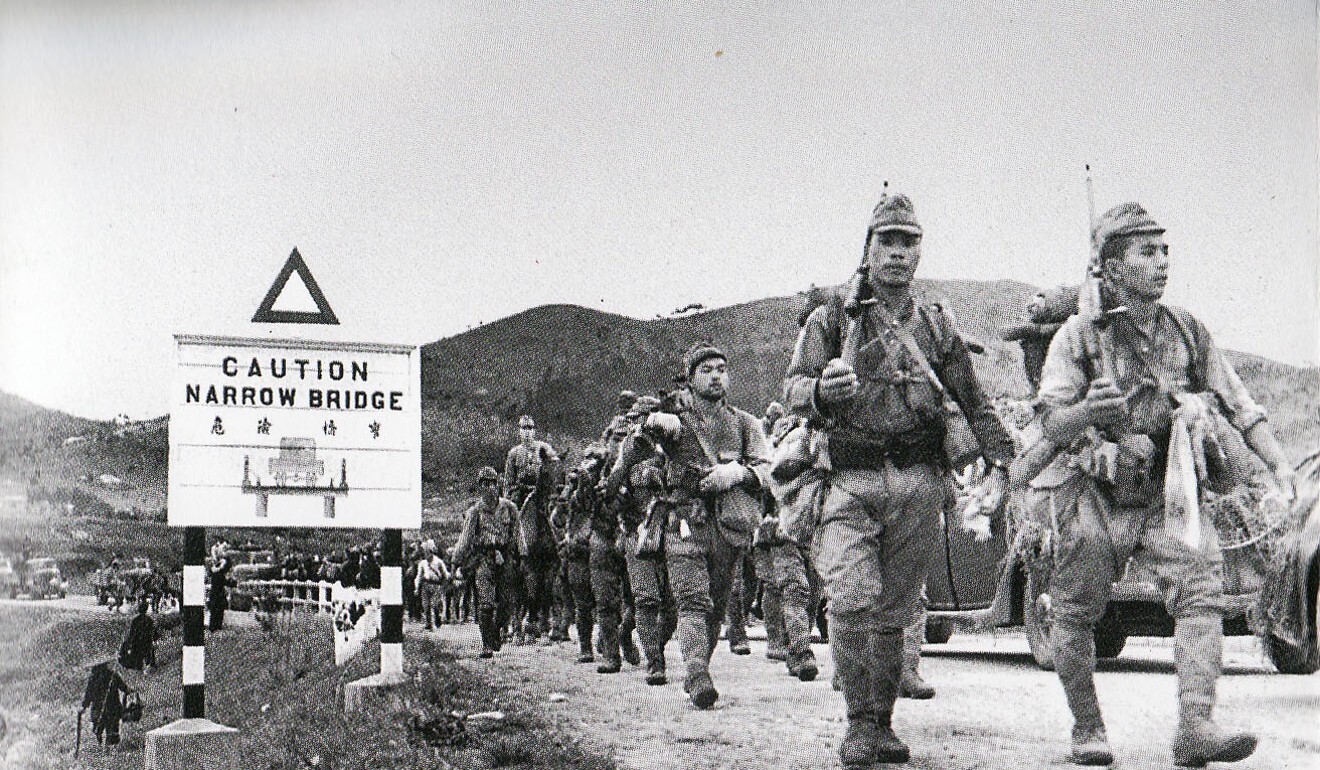 While the bureau argued that it was "unreasonable" to ask students at a basic education level to answer the question with their own knowledge within a limited time, history committee chairman Lau – also a history professor at Lingnan University – said it would be similarly "unethical" to discuss the same question at the university level.
He said the benefits provided from one country to another could not "possibly compensate for the atrocities from invasions and violence".
But a review of other past public exam papers in Hong Kong and overseas found questions that touched on topics that might now be deemed inappropriate by the bureau, going by the recent article by deputy education secretary Chan.
Last year, for example, history candidates were asked if they agreed "decolonisation in Southeast Asia was primarily caused by the Japanese occupation during the Second World War", suggesting some good came out of Japan's invasion.
A question in the 2013 DSE history paper asked candidates to explain if they found the statement "Independence can be achieved only through conflict and bloodshed" applicable to the independence movements in Southeast Asia following World War II.
Beyond the offending question in this year's exam, critics also highlighted the "biased" reading materials provided that pointed to the early years of Sino-Japanese ties before the invasion in 1937, and the years of occupation up to 1945.
The history teacher suggested that such limited reference materials were meant to force students to rely on their own knowledge, as acquired from the syllabus.
Former HKEAA secretary general Choi Chee-cheong last week suggested the design of the question might have been intended to differentiate between high and low-performing candidates. Adding a third piece of reading material for balance might have made it too easy, he said, leading everyone to answer that Japan did more harm than good.
Critics of the bureau's decision have also pointed to examples from Europe, where provocative questions covering the sensitive subject of Germany's role during World War II made it to public exams.
They cited a history paper in a 2010 university entrance exam that asked candidates to discuss the thesis put forward by historian Norbert Frei that the modernity of the Nazi regime led to its acceptance by a broad spectrum of the population.
Also circulating online was a Cambridge IGCSE history paper from 2013, in which students were asked how far they agreed with the statement "Most people in Germany benefited from Nazi rule" and to explain their views.
But educators said it could be unfair to compare that question with the offending question about Japan, as the context was different given that it was set by a British exam board and not in Germany. The curriculum also had to be understood to make such a comparison worthwhile, they said.
Meanwhile, Tang Fei, a secondary school principal and vice-chairman of the pro-establishment Hong Kong Federation of Education Workers, said a taboo on debating the values of major right and wrong issues had always existed for students and was "common sense".
Commenting on a 2014 DSE history paper that asked if the Great Leap Forward and Cultural Revolution "had good intentions but yielded bad results", Tang said there was at least some room for discussion about the movements' original intent.
But there was nearly no room for debate about whether Japan did more good than harm to China in the early 20th century, he said.
"Some say the question [on Sino-Japanese relations] was intended to train students' critical thinking skills. But the issue [the Japanese invasion of China] had no room for further debate, and the question was phrased as an open-ended question just to trap students," Tang said.
Cheung Wong, a history teacher who is also an executive committee member of the pro-democracy Professional Teachers' Union, said the bureau should hold meetings with the sector to foster discussions instead of handling exams assessments "with political considerations".
"No one from the sector is saying that the existing guidelines have any loopholes or inadequacy that had to be dealt with immediately. They should consult the sector first before [making any fundamental changes to the guidelines]," he said.
Help us understand what you are interested in so that we can improve SCMP and provide a better experience for you. We would like to invite you to take this five-minute survey on how you engage with SCMP and the news.