Hong Kong teachers to get mandatory training on professional conduct, national development
Move comes as education chief doubles down on warning to students and teachers protesting against national security legislation
Education Bureau cites recommendations by task force, but member refutes this, accusing officials of using suggestions for political goals
Teachers in Hong Kong's schools will need to complete a mandatory training programme on professional conduct and national development provided by the Education Bureau starting from September in the first move of its kind.
Schools were informed of the new rules on Wednesday, when Secretary for Education Kevin Yeung Yun-hung also asked them in a separate letter to discipline any students or teachers joining a planned strike over Beijing's drafting of the
national security law
for Hong Kong.
On Thursday, Yeung doubled down on his comments, saying students should not protest in schools against the coming legislation, including singing songs with political messages such as the protest anthem Glory to Hong Kong, which he said was "clearly propaganda".
He added students should also not take it upon themselves to promote the new law, as political advocacy in general should be
left outside school
, and the bureau would promote the new law to students when it was fully implemented.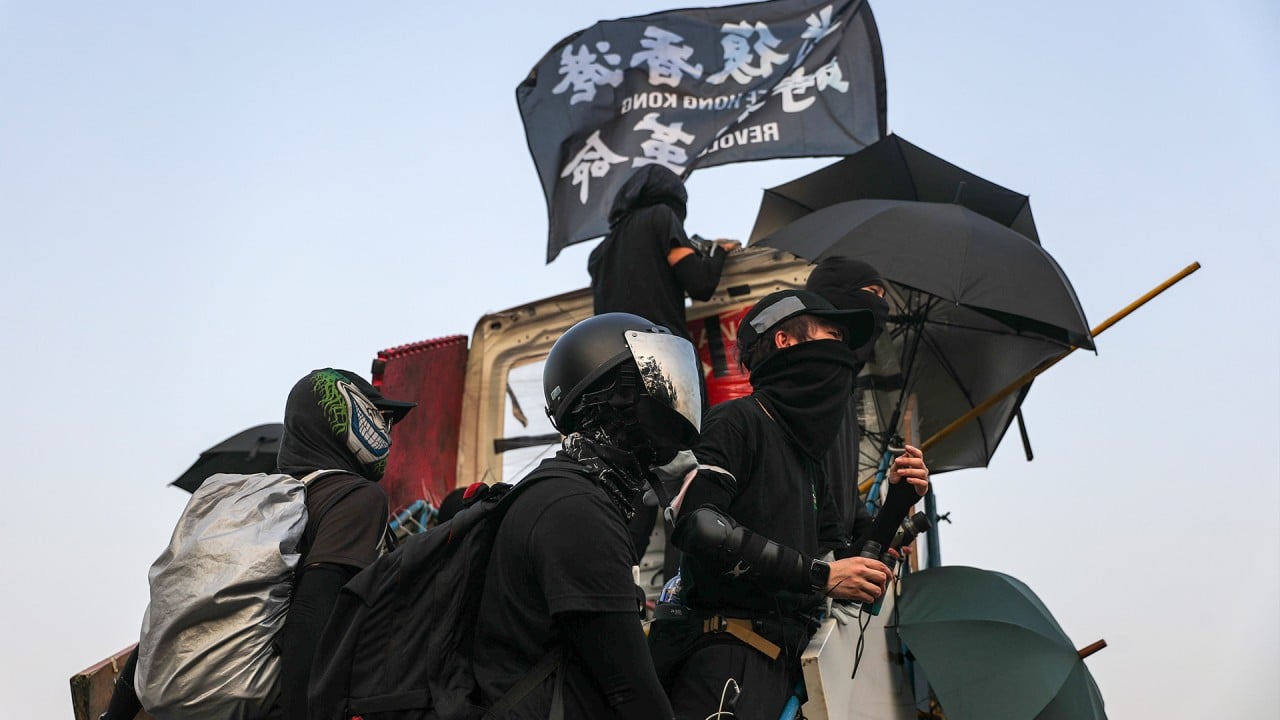 04:43
Student protesters hunker down at Hong Kong campuses in anticipation of clashes with police
Student protesters hunker down at Hong Kong campuses in anticipation of clashes with police
Students' and teachers' involvement in the months-long anti-government movement have come into the spotlight with thousands of pupils arrested over illegal rallies, and dozens of teachers penalised by the bureau for protest-related misconduct.
The unrest was sparked by the now-withdrawn
extradition bill
, and morphed into a wider anti-government movement.
The notice on training rules issued to more than 1,000 public schools and those under the direct subsidy scheme said all newly recruited teachers would have to complete 30 hours of core training within the first three years of service to "better understand and demonstrate their professional roles, values and conduct". This was on top of the 60 hours of elective training programmes offered by universities, schools or the bureau.
The 30-hour core training segment, which could be in the form of workshops, seminars, thematic lectures and online learning, will include 12 hours on teachers' professional identity and conduct. There will also be 18 hours spent on local education policies, initiatives, as well as national and international education development.
Serving teachers would also be required to complete a minimum of 30 hours on two new programmes covering "professional roles, values and conduct", as well as "local, national and international education issues" within a 150-hour regular training schedule every three years.
This would be provided by the bureau, universities and schools.
A briefing session would be held by the bureau in early August to familiarise schools with the implementation.
The bureau said the measures were part of recommendations from the Task Force on Professional Development of Teachers, set up in 2017 to enhance standards. A final report released last March contained 18 suggestions, including improving mentor support for new teachers.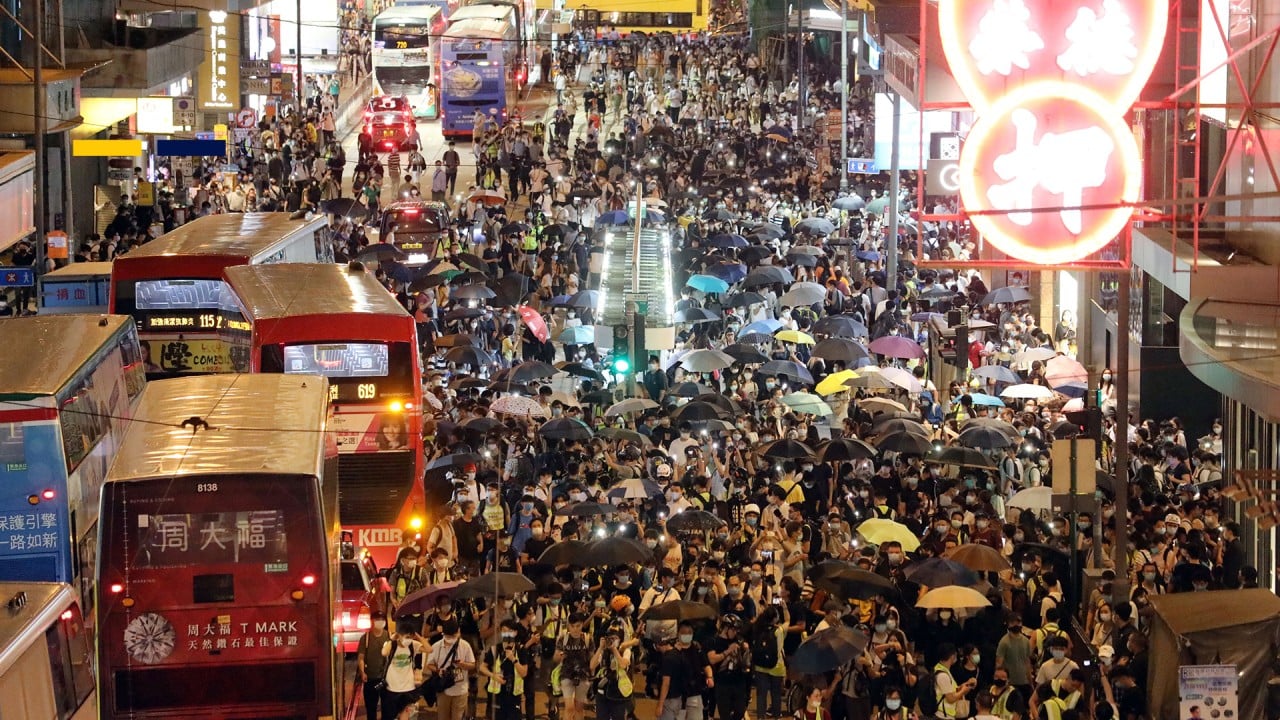 01:36
Hong Kong police fire pepper spray as hundreds gather to mark first anniversary of historic march
Hong Kong police fire pepper spray as hundreds gather to mark first anniversary of historic march
But task force member Cheung Yui-fai, who is a secondary school teacher and executive committee member of the 100,000-strong Professional Teachers' Union (PTU), accused the bureau of "using the task force's recommendations as an excuse for political purposes".
"In the task force's final report … we only offered general principles in terms of teachers' professional training," Cheung said.
PTU president Fung Wai-wah also slammed the bureau for not consulting teachers in advance, adding the union would seek a meeting with Yeung to express discontent.
So Ping-fai, adviser for the Subsidised Primary Schools Council and who is also a member of the task force, said education officials should release more details on the new training programmes, but he believed the measures had "no particular inclinations".
"Given the recent social events and the sensitivity of some issues, it would be better if the bureau could explain more and communicate with the sector," So said.
In a statement later on Thursday evening, the bureau, without directly naming the PTU, accused opponents of "demonising" the new measures while expressing its "utmost regret".
The bureau said it was responsible for developing and implementing education policies, which also included training teachers. It dismissed claims that the move was "politically motivated" and said the efforts could help teachers improve their professionalism and skills.
Wong Kam-leung, chairman of the 35,000-strong pro-establishment Federation of Education Workers, believed the bureau's latest measures would help teachers' professional growth and be beneficial for students' overall well-being.
He also suggested that the bureau list out substantiated misconduct complaints as references for teachers to avoid making similar mistakes.
Additional reporting by Sum Lok-kei
This article appeared in the South China Morning Post print edition as: Teachers to get training on professional conduct