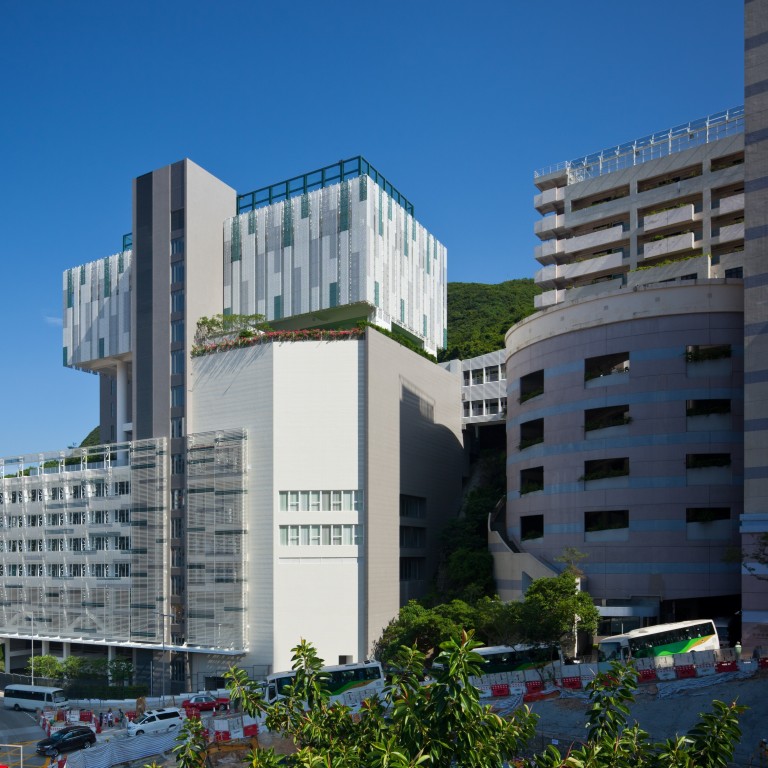 Why the International Baccalaureate Diploma Programme is a good fit for Hong Kong students
The IB Diploma Programme is a 'global educational philosophy' that turns students into independent intellectuals, ready for the future
Every parent wants the best for their children, and a strong academic background is one of the surest ways to help prepare them for a bright future. In Hong Kong, secondary students – and their parents – can be overwhelmed by choice. There is the Hong Kong Diploma of Secondary Education (HDKSE), the standard entrance exam for the city's universities; British A-levels; and the American AP courses – each based on a particular national academic system.
Increasingly considered above all of them, at least by the city's international schools, is the International Baccalaureate Diploma Programme (IBDP).
Simon Misso-Veness, deputy principal, head of English international stream K-18 at the German Swiss International School (GSIS), describes the diploma as a "global educational philosophy" that promotes "intercultural understanding and respect".
Created at the International School of Geneva in 1968, the IBDP was intended to be a globally recognised qualification, one that would make it easier for students to acclimatise to academic systems around the world.
Today, IB programmes are available in 144 countries and the diploma is widely recognised as one of the most comprehensive curriculums available.
The IBDP, which is for students between 16 and 19 years of age, encompasses six subjects over two years. This includes a 4,000-word extended essay, a Theory of Knowledge course, which Misso-Veness describes as "critical thinking on the nature of knowledge", as well as a series of creative and service projects. Taken together, the aim is to create lifelong learners who are active, compassionate members of society.
"The IB Diploma is grounded in a clear mission," says Misso-Veness, "that seeks to bind the whole [academic] experience together, and is focused on developing individuals who will be equipped not just for academic life, but also for the adaptability required for productive lives in the middle of the 21st century."
Underpinning the entire programme is the IB Learner Profile, consisting of 10 attributes that define a "contemporary, independent student". This includes international-mindedness and multilingualism.
"Universities across the world are very keen on the IB Diploma as they know that graduates will be independent learners – critical and innovative thinkers who can operate at a conceptual level. In terms of contributing to student life, many IB graduates have a positive grounding in creative, active and service projects, which are highly valued by many universities … A successful IB graduate will have developed a range of attributes that are not only valued at university but are essential to independent study," says Misso-Veness.
Hong Kong schools have offered various IB programmes since 1988. Of the 65 institutions that currently offer its curricula, which begins with a Primary Years Programme for children as young as three, 33 are authorised to implement the Diploma Programme.
Singapore International School (SIS) has offered the IBDP since 2011 and its students are registered across 20 different subjects. Pupils typically study three subjects at a higher level and three at a "standard" level.
Student council president Justine Chan Tin-nok feels the challenging programme has prepared her well for university: "Doing it was a good blend of diving deep and swimming wide, allowing me to maintain a breadth and depth of interest. This gave me the flexibility to apply to universities in various countries around the world who might prioritise different academic learning styles." Chan speaks with some authority, having received an offer to begin studying medicine at Cambridge in September.
"Personally, the IB Diploma has helped me to foster good habits and time management skills while pushing me to become more resilient and focused," says Alex Yu Shing-chun, who has an offer from Yale University. "There were so many things I thought were 'impossible' when I started my IB Diploma journey. Now that I'm on the other side, I feel proud and am more confident that I can do anything I put my mind to."
One notable difference between the IB Diploma and other curricula is its emphasis on critical thinking and independent research skills. Students in this programme aren't taught to memorise and repeat (a common criticism of the Hong Kong education system is that it leans towards rote learning and standardised testing). Instead, IBDP students are encouraged to think freely and analyse, creating their own conclusions based on research and evaluation – skills that will serve students well throughout their lives.
"I think that IB has really helped to make me more of a global thinker," explains Kristy Chan Tin-wing. The co-president of SIS's Community Council offers her economics coursework as an example. "I really had to keep up with current affairs and keep an eye on the news to stay relevant and informed. IB helped me to really look at it with a more analytical eye and form my own opinion on what's happening around the world."
Having completed the rigorous two-year course, Chan reflects positively on the experience. "It's a tough programme, but definitely worth it. I've learned so much. I think I'm a better student, a better leader and a better citizen for it."
Though there are myriad benefits to be gained from the IB Diploma programme, it is intentionally demanding and Misso-Veness admits that it is not a fit for every student. "There are excellent academic programmes, such as A-levels and HKDSE, which will also get you to where you want to go."
But for those who are ready for the challenges, he believes the IBDP will prepare them for future study, and beyond: "The IB Diploma prepares [pupils] for university and helps them appreciate the complexity of the world while acknowledging their shared guardianship of the world and its resources for future generations."