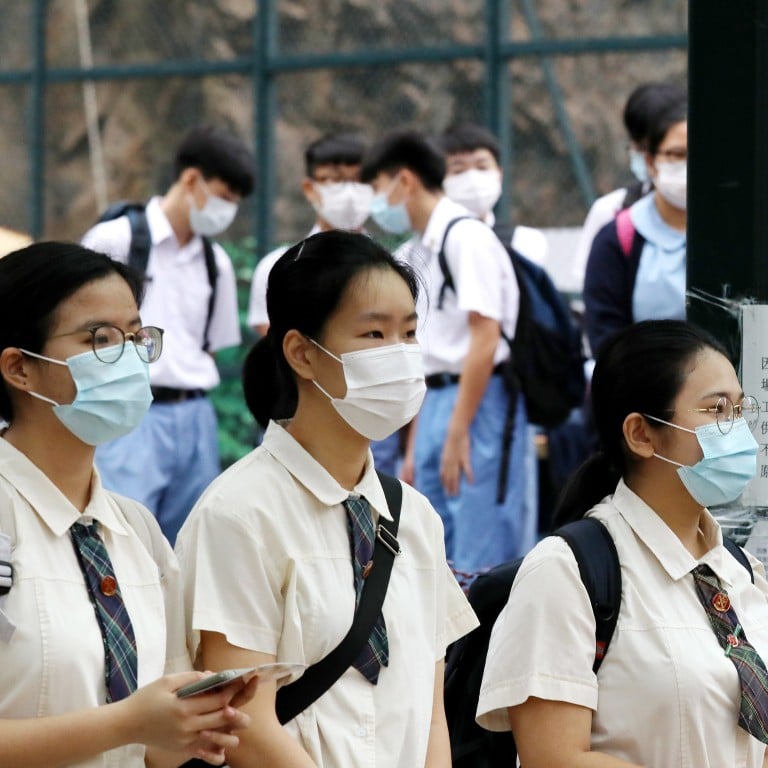 Hong Kong school sets up task force to probe allegations of protest-related misconduct by teachers in classroom
Concern group Help Our Next Generation says it received 20 complaints of teachers behaving unprofessionally or distributing 'biased' study materials
Baptist Wing Lung Secondary School in Tuen Mun says it has set up a task force to look into allegations
A Hong Kong secondary school has set up a task force to probe allegations that its teachers had spread improper messages in class, after a former city leader warned of suing the Education Bureau for not naming institutions in which teachers were involved in
protest
-related misconduct.
Leung Chun-ying
, former chief executive and the vice-chairman of the Chinese People's Political Consultative Conference, also said on Monday that a group he founded would gather and publicise information about teachers and schools that breached their professional codes.
Hours earlier, concern group Help Our Next Generation, formed last month by educators and parents, said at a press conference that it had received about 20 complaints of teachers behaving unprofessionally in classrooms or distributing "biased or one-sided" teaching materials among pupils.
One of three schools targeted in complaints is Baptist Wing Lung Secondary School in Tuen Mun, where the group said teaching materials in liberal studies classes were biased. The group also said that a Chinese teacher in the school had asked pupils to discuss in class whether "students [taking part] in a referendum on holding a class boycott should be punished".
"It is confusing … why the teacher had to lead students to discuss political issues in a Chinese lesson," group chairman David Cua Chiu-fai said.
But the group did not provide copies of the school's liberal studies teaching materials.
Baptist Wing Lung Secondary School, which held a special meeting on Monday evening to discuss the issue, said on Tuesday it had set up a task force to look into the allegations and would provide further explanations later.
"[Our school] has been fostering a loving campus environment with the help of parents and community members. We also hope to assist our pupils in forming a positive and active view of life," the statement read.
Principal Cheng Kai-lam told the Post that the school had not received any complaints from parents on the allegations. The school said it was unable to ascertain the validity of the accusations at the moment, but would continue to follow up on the matter through the task force.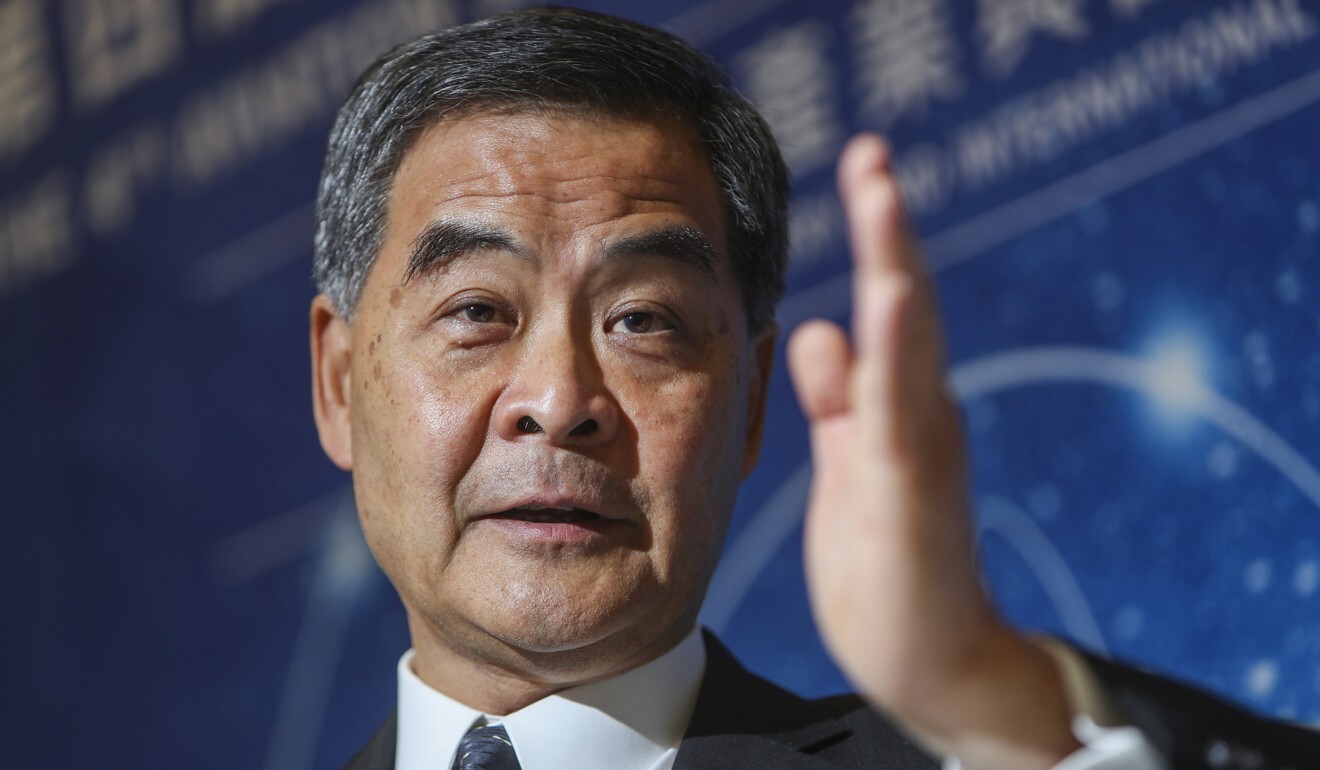 Citing the concern group's findings, Leung said in a Facebook post on Monday evening that the bureau had substantiated some of the complaints against teachers but refused to publicise the names of the schools involved, a decision he said had deprived parents' right to know the truth.
He said a group called 803 Funds he founded had issued a legal letter to the bureau demanding the release of the names of schools involved. He also warned that the group would not rule out taking legal action if the names were not released.
803 Funds, along with a platform called 803 action, was launched last year to offer cash rewards to people for identifying those who commit illegal acts during anti-government protests.
A bureau spokeswoman said it had not received any relevant complaints, but added that it had immediately contacted the schools named by the concern group and demanded them to seriously follow up on the allegations.
The schools would also be asked to submit reports to the bureau after looking into the cases, she said, adding that the bureau would follow up on the request of publicising information about teachers and institutions involved in professional misconduct, if any, in accordance with existing mechanisms.
Latest figures from the bureau showed that at least 192 complaints of protest-related misconduct by teachers were received between June last year and March this year. Of 144 cases in which investigation was substantially completed, 54 were followed up, with 22 given reprimand or warning letters.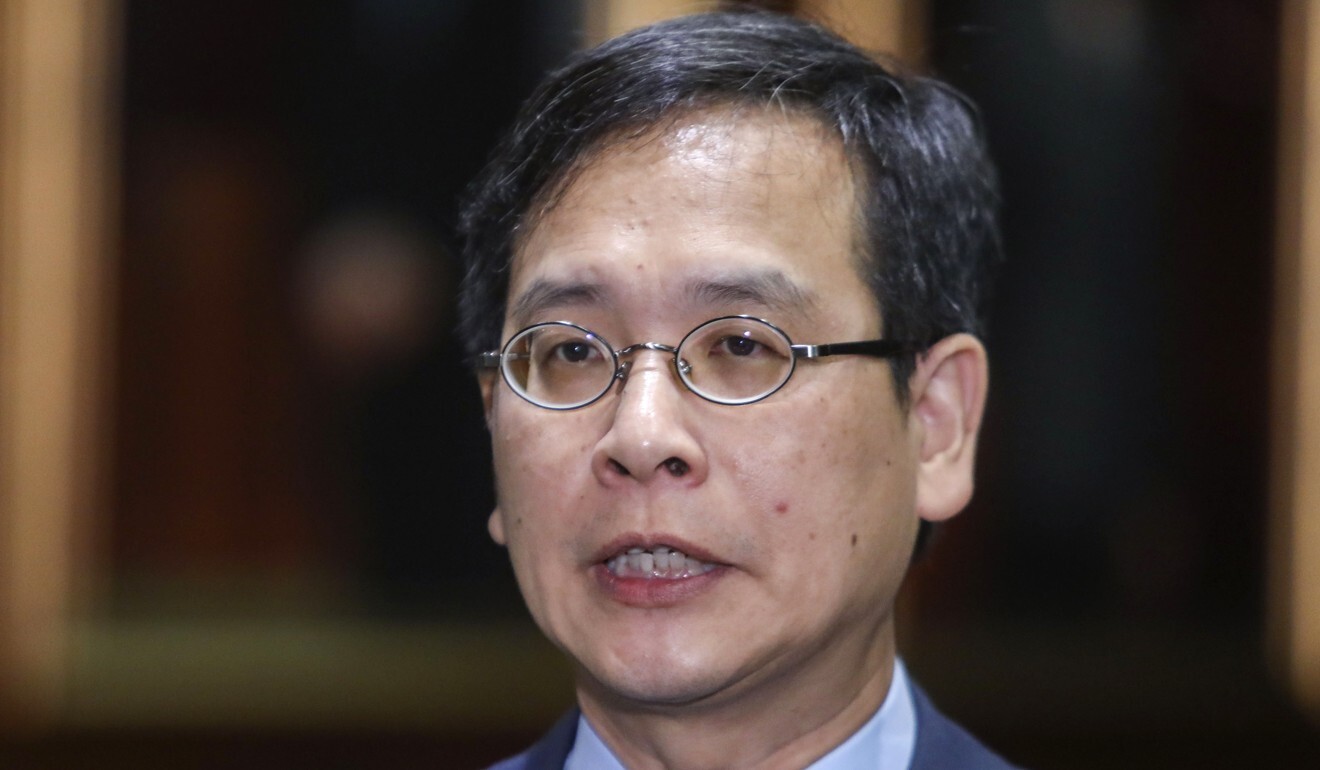 Education sector lawmaker Ip Kin-yuen, also the vice-president of the Professional Teachers' Union, said schools should not be targeted for individual incidents, while expressing concern that former city leader Leung's move would further pressurise the education sector.
"The attacks were rather one-sided, which would instil a sense of fear across the sector with [schools] possibly acting more cautiously," he said.
He urged the bureau to carefully consider how to handle the complaints, to ensure ample teaching freedom and space remained on campuses.