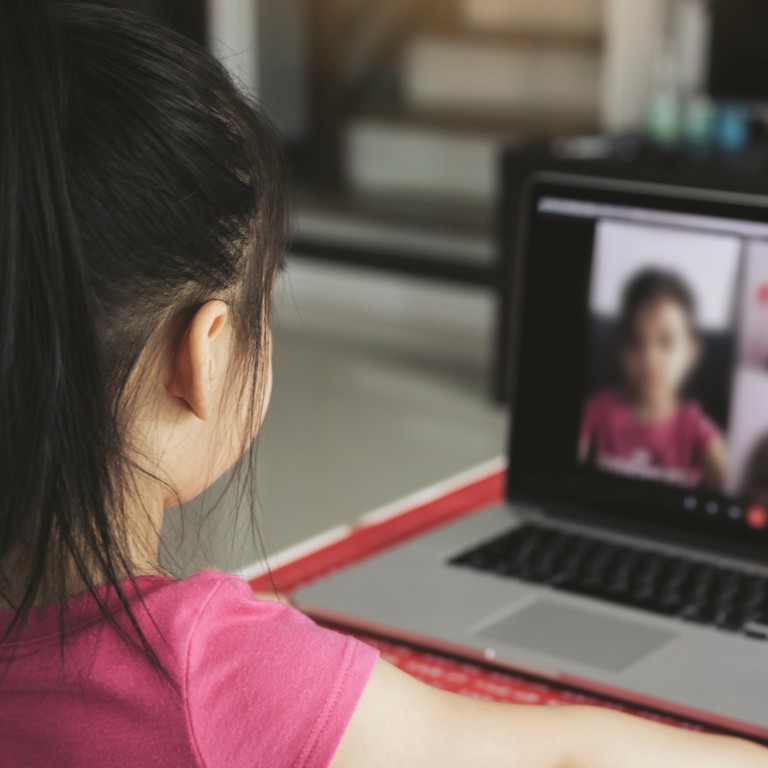 The 'Covid slide': is lockdown causing your children's education to fall behind, and what can you do about it?
Tutors, diaries, pen pals and reading clubs are among the ways concerned parents can address any looming skills gap brought on by the absence of in-school learning
Summer is usually a time for rest and recreation. This year, however, has felt distinctly different. Everyone has been looking ahead, wondering when, or even if, schools would reopen, hoping for a return to normalcy in the new academic year. Parents who can afford it have taken the additional step of hiring tutors and implementing at-home study regimens for their children to try and plug potential academic gaps.
There has been a growing discussion among parents of a possible "Covid slide". This phenomenon has been attributed to, among other things, lower retention from online learning, lower efficacy of online instruction, or schools struggling to adapt to the online medium. It has also been suggested that certain skills have been particularly impacted, including long-form writing, reading and social communication.
So what can parents do about "Covid slide"?
The most important thing to do is to engage children in activities that make use of existing literacy skills and then build on them. What follows here is a variety of recommendations. See what works best for your child.
Long-form writing is likely to be among the skills that slide most. Hong Kong has many excellent resources to support literacy skills and writing. From mainstream tutors to specialists working with ELL (English-language learners) and dyslexic students, most of these instructors have either taken their services online or offer one-to-one services with appropriate coronavirus precautions.
There are also plenty of home-based activities to help boost long-form composition. Keeping a journal is an excellent activity for literacy, meta-cognition and stress relief. Though children might not appreciate it now, having a diary of their childhood experience of the Covid-19 pandemic might a be very interesting record to look back in years to come.
Writing to a pen pal exercises writing skills and provides social connection as well. There are many reputable pen pal matching websites online to get you started. Your child's school may belong to a network of schools worldwide – ask them about pen pal opportunities. Lockdown is also a great time to write to family members, who will surely love receiving handwritten letters and writing in reply.
Reading skills are also liable to be hit by a "Covid slide" as online classrooms favour more succinct communication of material such as through presentations or bullet points. Reading comprehension in particular is a lifelong skill that unlocks so much wider learning, and parents have been turning to reading instructors to prevent their children from falling behind.
At home, parents can encourage positive reading habits as well. Reward systems based on reading goals can be very effective. Many of us have fond memories of summer reading challenges, hoping to complete a certain number of books to obtain a prize. As little as 30 minutes of reading a day can have a massive impact on learner outcomes and foster a genuine love of reading. It is as likely to start at home as it is in school.
Some students are more likely to pick up a book if they know their friends are reading the same text. Reading is not inherently asocial, so don't hesitate to coordinate book choices. Older children may wish to create an online book club to add this social dimension to their reading.
On the non-academic front there are also fears with regards to social skills. Unsurprisingly, many parents have found their kids unstimulated as classrooms go online and our lives generally go into lockdown. Keeping safe while still leaving room for play dates and other social activities can be stressful and challenging. For pupils who already struggle with social skills and emotional regulation, this is doubly true.
There are classes and workshops that cater to social skills and interaction, both in-person with appropriate precautions and online. This can be helpful particularly if you're worried about your child readjusting to the classroom environment once schools reopen, and it makes sense to get ahead of any potential socio-emotional issues.
The extent to which "Covid slide" will affect students and what schools will do to compensate once they reopen is difficult to tell. For now, parents who are worried about such issues must work with the options they have. Education is a marathon, not a sprint, though right now, maybe it's a marathon with the occasional hurdle on the track.