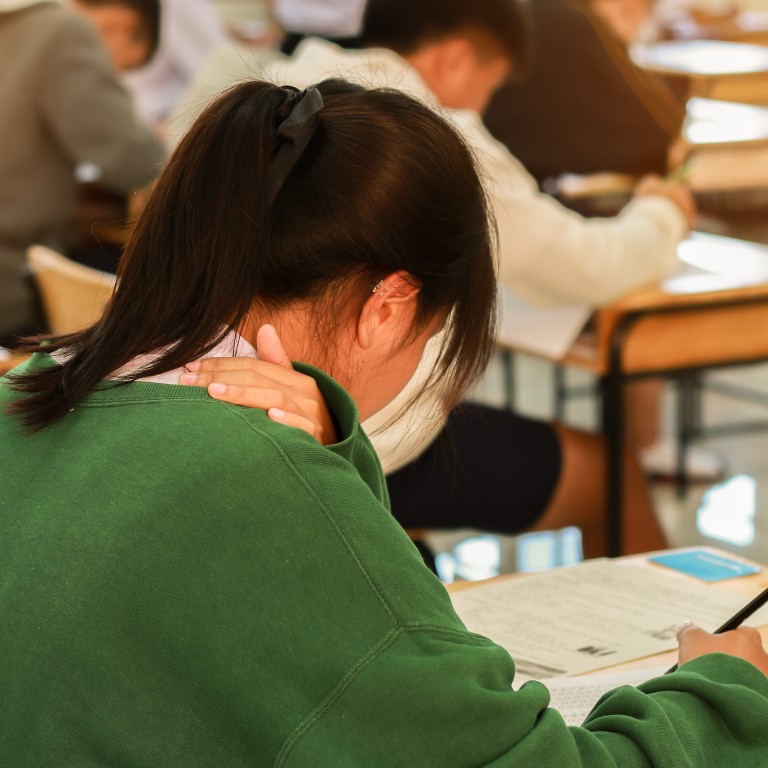 Hong Kong publishers make changes to Liberal Studies textbooks after voluntary review
Alterations include removing term 'separation of powers' and stressing that civil disobedience carries legal consequences
Teachers fear classroom discussion will suffer and call for explanation of vetting criteria, but Education Bureau says publishers only received advice
When Hong Kong students open their Liberal Studies textbooks next month, many will no longer find the phrase "separation of powers" anywhere inside, while the definition of civil disobedience will carry a new emphasis on the legal consequences participants can expect to face.
The changes come after the six publishers that produce most of the textbooks used by schools to teach the subject agreed to take part in a voluntary screening programme established by education authorities, a process they say could become mandatory.
Also gone from some textbooks are illustrations showing
anti-government protesters
holding up political slogans and criticism of the mainland Chinese government.
Teachers expressed concern that room for discussion in the classroom would be narrowed and called for an explanation of the vetting criteria. One educator, however, said altering the language used to describe civil disobedience presented a more balanced view of the topic.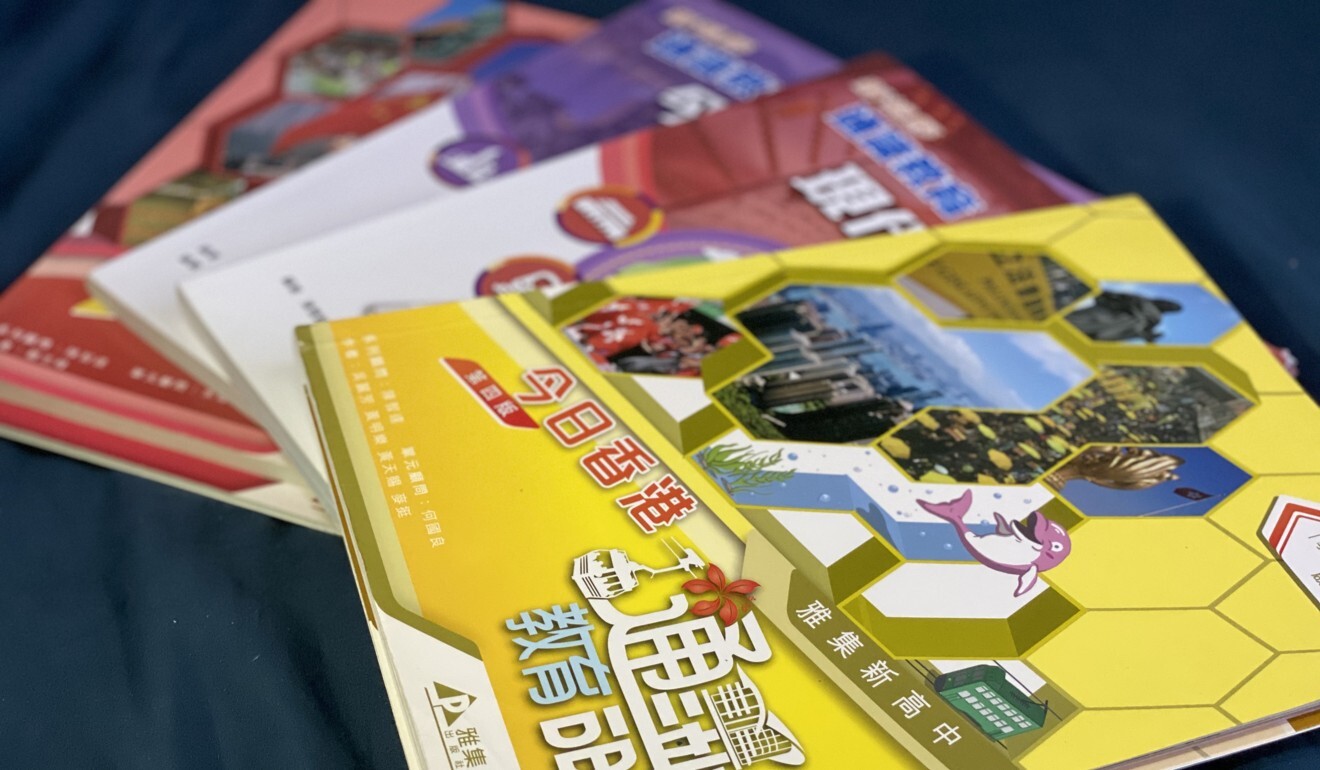 Liberal Studies was introduced as a core subject for senior secondary school students in 2009 in an attempt to strengthen their critical thinking, expand their general knowledge and raise awareness of contemporary issues.
Liberal Studies covers six topics, including Hong Kong today, modern China and globalisation, with lessons touching on ideas about political participation, the city's legal system and residents' sense of identity.
Textbooks for the subject, unlike other core ones such as Chinese and English language, are not required to be approved by the Education Bureau. Schools can choose from the offerings of publishers and use a range of teaching materials.
Last year, the government rolled out a "voluntary consultancy service" for Liberal Studies textbooks that relied on a team of inspectors, university academics and education professionals to provide advice to publishers for amendments.
Nearly all textbooks schools buy come from six publishers and on Monday they informed teachers of the changes made to the eight volumes covering Liberal Studies after taking part in the vetting process.
The Post checked the amendments made by two publishers and found the phrase "separation of power" deleted in the module for Hong Kong today.
The notion that executive, legislative and judicial powers operate independently has come under fire in recent months, with Beijing and Hong Kong officials saying the city's governance model was "executive-led" as stated in the Basic Law.
Information about sense of identity has also undergone changes. Previously, texts used illustrations depicting protesters holding signs saying "I am a Hongkonger" and "Liberate the community", but in the current versions they have been replaced with another illustration.
The popular anti-government protest slogan "Liberate Hong Kong, revolution of our times" could now be an offence under the new national security law.
Passages discussing civil disobedience now stress that participants must bear legal responsibility for their actions, including criminal charges. In another section, a photo of a so-called Lennon Wall – a message board made out of sticky notes with messages from anti-government protesters – has been removed.
Under the modern China module, several changes to wording have been made. For instance, a cartoon depicting mainland officials treating petitioners as having mental health issues has been replaced with one saying the road of petition is difficult. Another page has deleted mention of critics who said mainland China was not yet a country with rule of law.
The Post has reached out to both publishers for comments.
Liberal Studies teacher Tin Fong-chak, who is vice-president of the Professional Teachers' Union, said the changes made it more difficult for educators to discuss controversial topics with students.
"We don't know whether some of the changes were made by the publishers or requested by the Education Bureau, but I can't think of any other strong reasons aside from political considerations resulting in the amendments being made," Tin said.
Liberal Studies teacher Lee Wai-hung, a member of the executive committee of the Hong Kong Federation of Education Workers, believed the changes were made with good intent and would benefit students' learning.
"In the past, textbooks might not have been comprehensive enough," Lee said. "For instance, stressing that there are legal consequences to participating in civil disobedience is important, instead of glorifying the concept which could bring bad influences to the community."
Lau Kam-fai, president of the Hong Kong Liberal Studies Teachers' Association, urged the bureau to clearly explain the criteria for the changes.
"How can teachers understand the bureau's standards in amending the textbooks this time, and whether we need to amend our own teaching materials as well?" Lam said. "These should be made clear to us."
A bureau spokesman said the voluntary consultation service team had given advice to publishers in accordance with the curriculum objectives, and publishers could decide how to follow up.
The bureau said it would look into whether the service could be made mandatory.
This article appeared in the South China Morning Post print edition as: liberal studies Textbooks revised