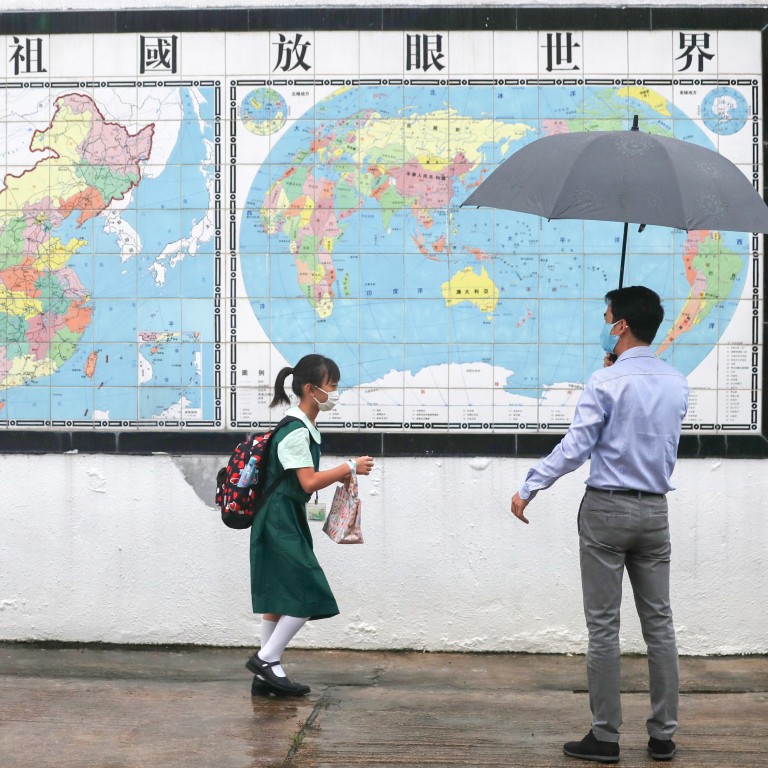 Coronavirus: Hong Kong schools to resume face-to-face classes from September 23
Pupils in the final two years of primary or secondary school, new starters at those levels and children entering last year of kindergarten will be first to return
Whether a school closes in the event of an infection will be decided on a case-by-case basis, according to education minister
Hong Kong schools can resume face-to-face classes in two phases on a half-day basis from September 23, the education minister has revealed, following a recent drop in the number of new
Covid-19
cases.
Kevin Yeung Yun-hung said students entering Primary Five, Primary Six, Form Five and Form Six in the new academic year, as well as those starting primary or secondary school and final-year kindergarten pupils, would be the first back on campus.
They will be followed on September 29 by pupils from Form Two to Form Four, Primary Two to Primary Four, and kindergarten children in K1 and K2, the secretary for education said at a Monday press conference.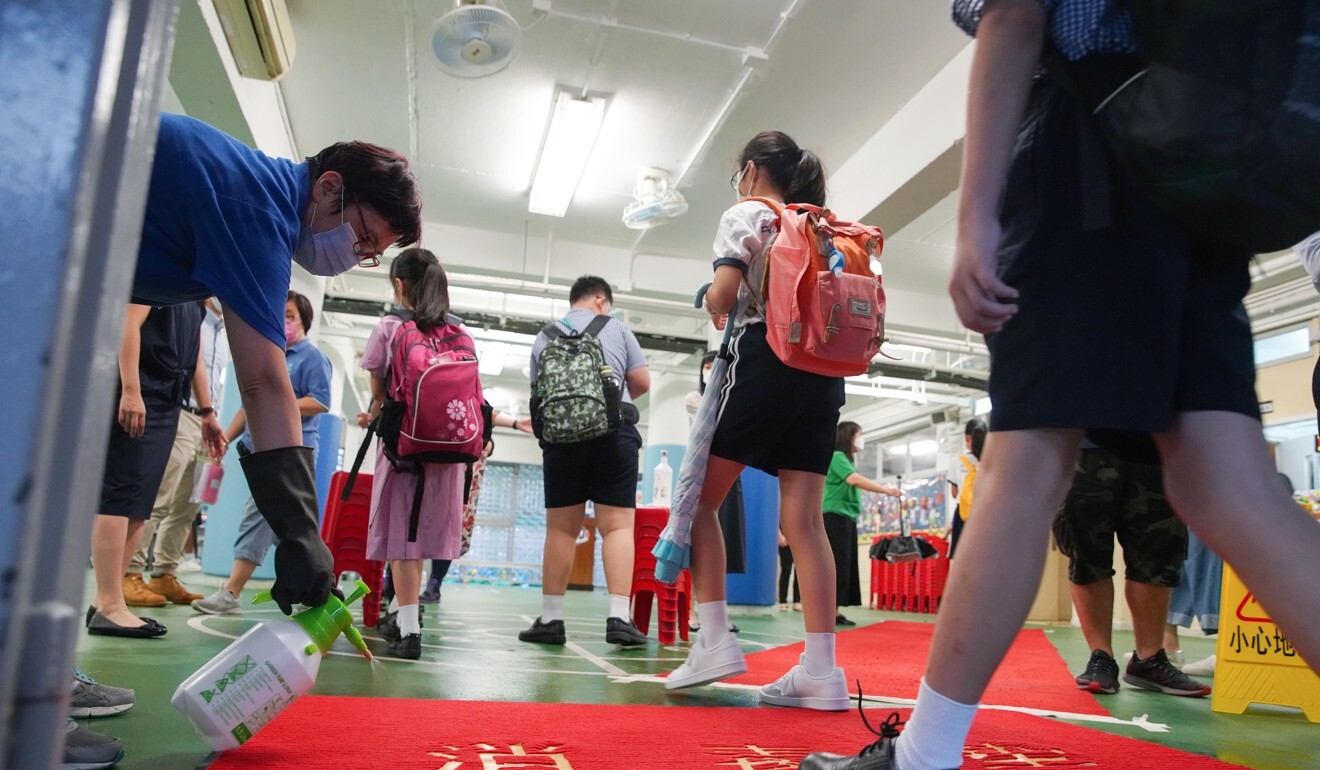 Yeung said schools would also be given flexibility, with pupils who needed to return earlier for activities such as make-up classes allowed to do so between September 16 and 22, provided the number of pupils on campus did not exceed one-sixth of the school's total student population.
"As the local pandemic situation has improved recently, we believe it is now suitable to allow schools to start preparing to resume face-to-face classes in phases from late September," he said.
International and private schools will follow a similar schedule.
Yeung also said that if students or teachers were infected once on-campus classes resumed, whether the school would close would be decided on a case-by-case basis after consulting the Centre for Health Protection.
He added the bureau had been in talks with health authorities to see if they could issue updated guidelines.
Education officials earlier this month said on-site lessons for Hong Kong's 900,000 kindergarten, primary and secondary school students would be suspended until further notice for the new academic year amid the city's third wave of infections.
Most local primary and secondary schools in Hong Kong start their academic year on September 1, but many international ones returned in August via online classes.
Meanwhile, Yeung also urged schools to encourage teachers, students and parents to participate in the government's voluntary
universal testing scheme
, which begins on Tuesday.
Principals and parents who spoke to the Post welcomed the bureau's decision to resume face-to-face lessons.
Ricky Chan Chi-wai, assistant principal at Salesians of Don Bosco Ng Siu Mui Secondary School, said the school was largely prepared for face-to-face classes to resume, with desks placed about 1.5 metres apart, and hand sanitiser and thousands of masks stocked on campus.
The school is considering allowing some Form Six students who will sit for next year's university entrance exams to return to campus from September 16 given the bureau's flexible arrangements, he added.
"Many schools including ours had been preparing for the reopening of campus before the bureau's announcement," he said. "Staff and students' health is always our top priority."
Fung Kai No 1 Primary School principal Chu Wai-lam, who also said it was a "positive step" that most students could return by late September, said his school was planning to allow small groups of pupils, including those with special education needs, to return in the afternoon for make-up tutorials from mid-September.
Yeung also said on Monday that for the city's more than 20,000 cross-border pupils – Hongkongers who commute from the mainland – quarantine exemption priority would be given to senior secondary students.
About half of the 1,000 attending Chu's school are cross-border pupils who live across the border in Shenzhen. He said when classes resume from September 23, a mixed mode of teaching would be adopted, with local pupils having face-to-face lessons as their peers on the mainland participate via live-streaming at the same time.
But Chu added he was "disappointed" that cross-border pupils at primary schools were unlikely to return by September.
Ruth Benny, a parent with a child at an international school and founder of consultancy Top Schools, said parents welcomed the bureau's decision given that infection control measures would be in place.
But she added parents were hoping the bureau had taken into account the potential for a rise in cases uncovered by the government's voluntary testing scheme.
"If more people are undergoing testing, then the number of [reported] cases will certainly increase … I expect [the bureau] has accounted for that and will not close the schools again once this expected increase materialises," she said.
A survey released by the Hong Kong Education of Federation Workers on Monday before the bureau's announcement found that over 70 per cent of more than 500 teachers polled had expressed concerns about the effectiveness of online learning.
Reasons cited included home environments unsuitable for virtual lessons, and a lack of required electronic devices for some students.
This article appeared in the South China Morning Post print edition as: on-campus classes to resume as cases drop