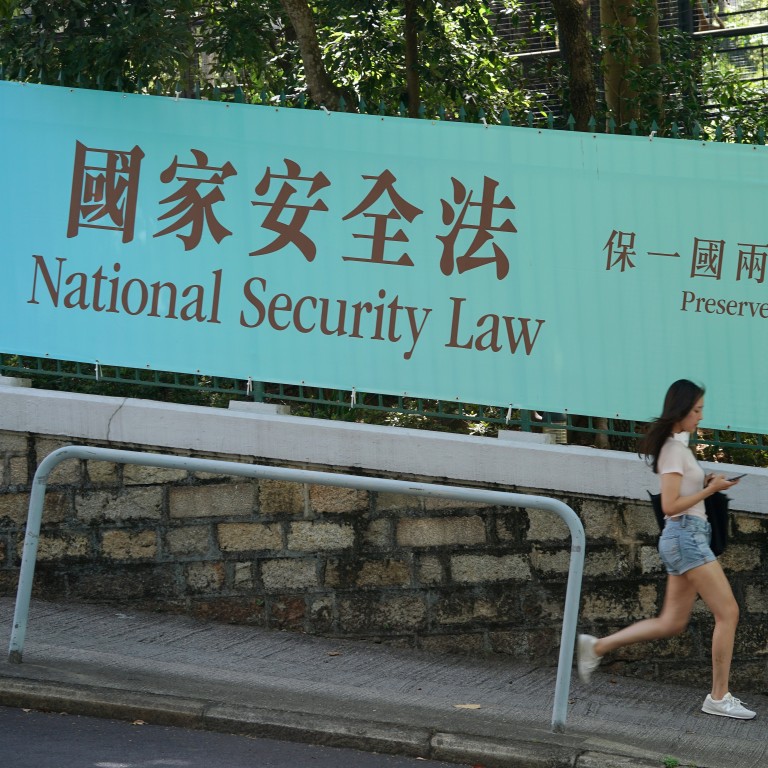 National security law: keep views on Hong Kong politics to yourself, international school group warns teachers in new guidelines
Teachers working for the English Schools Foundation were told that while political issues are not off-limits, classroom 'not a safe space' for discussion
Addressing politics requires 'extreme care, sensitivity and skill', according to guidelines, which stress classroom topics can be misinterpreted outside
Teachers should not express their views on local politics in the classroom or advocate activities that could undermine the Hong Kong or central governments' authority, according to new
national security law
-inspired guidelines issued by the city's largest international school group.
The English Schools Foundation's (ESF) guidelines also specify that while sensitive local or mainland political issues are not off-limits, and students should still be taught to think critically, the classroom is "not a safe space" for discussions or debate.
Titled "The National Security Law – A Guide for Teachers of Global Politics and Global Citizenship", the internal 15-page document seen by the Post concludes: "Be balanced, be objective, don't express your own views about local politics".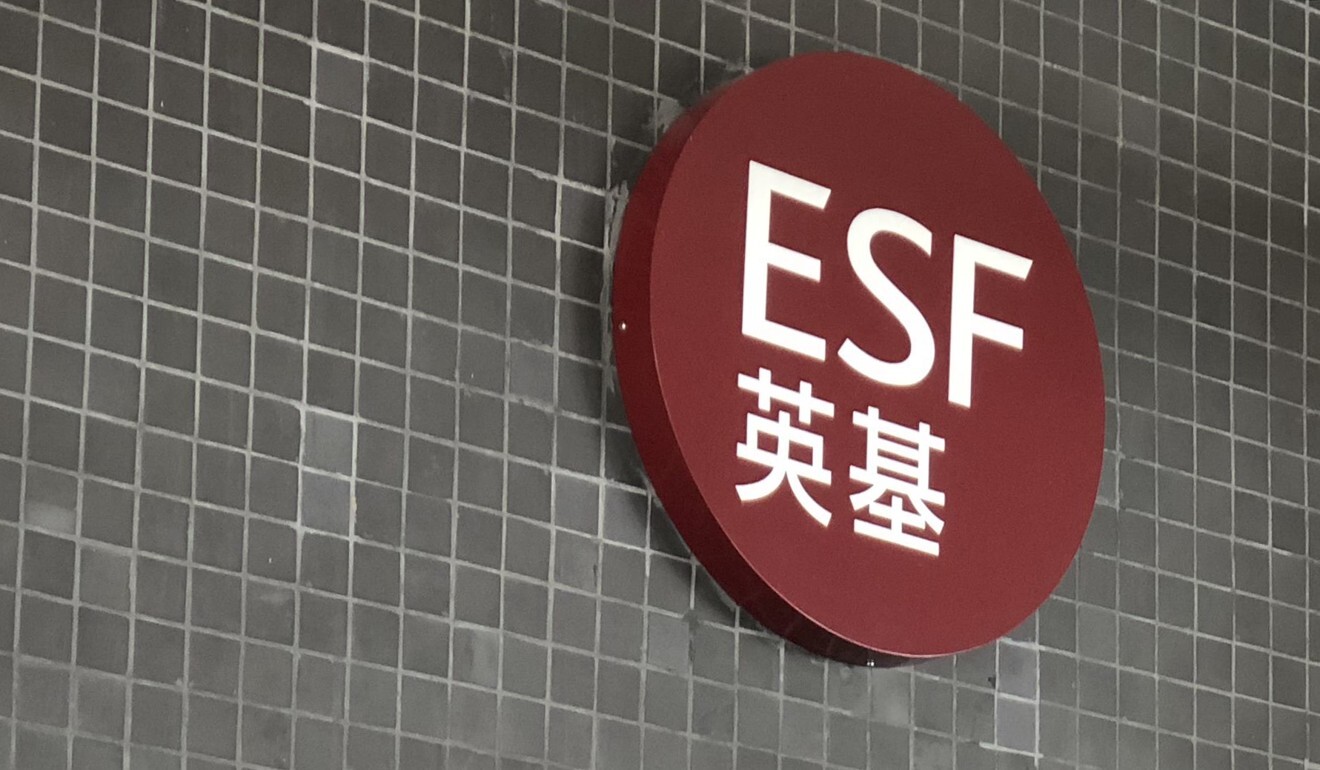 The sweeping law, imposed on the city by Beijing on June 30, bans secession, subversion, terrorism and collusion with foreign forces to endanger national security.
The ESF runs 22 schools in the city, including seven that provide secondary-level education. There were about 18,000 pupils and more than 1,200 teachers across ESF schools, according to figures from 2017-18, with many of the teaching staff expats from Britain, Ireland, Australia, Canada and the United States.
On Wednesday, the city's Catholic diocese reiterated to its dozens of primary and secondary schools that they should enhance students' sense of national identity in the new school year, while pupils were asked to seek approval if they planned to join protests wearing their uniforms.
While the Education Bureau has yet to issue detailed guidelines to schools about the law, the ESF confirmed they distributed the guide "simply for internal discussion around the new laws from an educational perspective".
ESF chief executive Belinda Greer told the Post last month that the group was looking into its secondary curriculum to ensure staff "feel safe" teaching in their usual way following the imposition of the security law.
"Is the classroom a 'safe space' for debate and discussion? No," the ESF document reads. "In theory, it should be a safe space to discuss anything. But in reality, it is not.
"Students and their families have the full range of backgrounds and political opinions. What we do and talk about in class will be discussed with families and friends outside the classroom. Always be aware of how what you are teaching could be interpreted/misinterpreted by others, out of context," the document added.
The guide – while telling teachers not to shy away from sensitive issues related to Hong Kong or mainland Chinese politics in class, as any avoidance would be "educationally inauthentic" – urged them to handle these discussions with "extreme care, sensitivity and skill".
"If they don't learn about these issues properly in our classrooms, they may learn about them from less reliable and unbalanced sources such as social media," the guide said.
Teachers were also asked not to advocate for Hong Kong independence, illegal anti-government protests or any activity that sought to undermine the authority of either the central or Hong Kong governments.
Four hypothetical scenarios in classrooms were cited, including one in which a student expresses support for illegal protests and is highly critical of the government.
The guideline suggests teachers explain calmly to the student that his or her views might be interpreted as illegal and that there are multiple perspectives on the issue.
Another scenario involved students asking the teachers' views on sensitive local political issues such as whether the anti-extradition bill protests were justified.
Protests against the now-withdrawn bill, which would have allowed for the transfer of fugitives to the mainland, morphed into a wider anti-government movement that rocked the city over the past year.
"Don't be drawn into explicitly expressing your views. Remind students that illegal protests, violence and undermining government authority are illegal," the guide said, adding teachers should present arguments from multiple perspectives.
In a reply to the Post on Thursday, Greer said the school operator would "remain politically neutral and continue to abide by the laws of the land".
"As teachers of global politics and global citizenship, we are required to talk about political issues/concepts in our curriculum, including the Basic Law of Hong Kong and current affairs," she added.
"As educators, it never has been, and never should be, our role to influence students' political opinions. Our role is to teach students how to think critically, understand and tolerate multiple perspectives, research widely and from reliable sources, and analyse information and reach evidence-based conclusions."
A senior secondary pupil at one ESF school said she was worried that the new law and guidelines would narrow the room for discussion in classrooms.
"[We] don't like the idea of being censored … We are in this new age where all teenagers are hyper-political," said the student, who asked to remain anonymous.
But a father, who has three children at an ESF secondary school, agreed teachers should remain neutral and not push their own opinions "over the children".
"I am very in favour of debates … but if it goes in the wrong direction, it should be stopped and immediately clarified," he said.
A secondary schoolteacher formerly with ESF, and now working at another international school in Hong Kong, also believed the content of the guide was "quite responsible".
"We have children of police as well as children of protesters, so we were always very aware not to demonise one side or the other," he said.
He noted, however, that he also believed the national security law would likely restrict some discussions in classrooms.
"I would consider [resigning] if teachers started to get arrested," he said. "If these laws fundamentally destroyed Hongkongers' lives – which I am hopeful they will not – then that would also be the time for my family to move."
This article appeared in the South China Morning Post print edition as: Keep political views private, international school teachers told