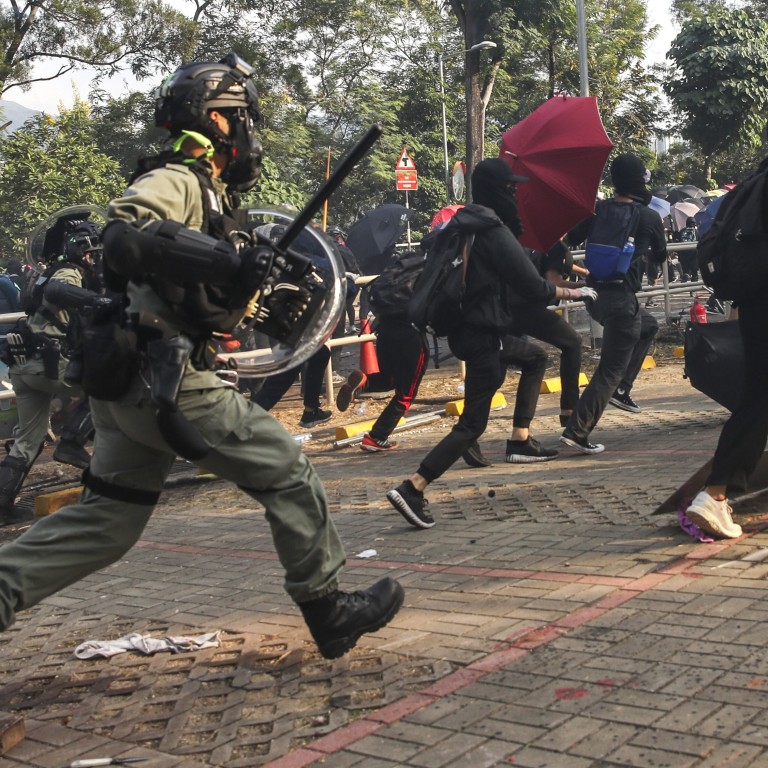 Hong Kong protests: police groups renew attack on university chief, suggesting his actions partially to blame for campus violence last year
Chinese University president Rocky Tuan wrote open letter last year urging the government to probe allegations officers used excessive force against protesters
Four police officers' associations demand Tuan 'admit to his mistakes', saying his accusations have not been proved and he failed to respond to their rebuttals
Four Hong Kong police associations have attacked a university chief in an open letter, suggesting he should be held partially responsible for violent clashes on campus between anti-government protesters and officers last year.
The groups accused Chinese University president Rocky Tuan Sung-chi of "making inaccurate statements" in an open letter he wrote in October last year urging the government to probe allegations officers had used excessive force against protesters.
They demanded Tuan "admit to his mistakes and be accountable to members of the public", saying his accusations had not been proved and he had failed to respond to their rebuttals a year ago.
While Tuan maintained his silence, two opposition lawmakers called the associations' "Cultural Revolution-like" attack disrespectful and unreasonable, while the university's student union said the officers' accusations were untrue.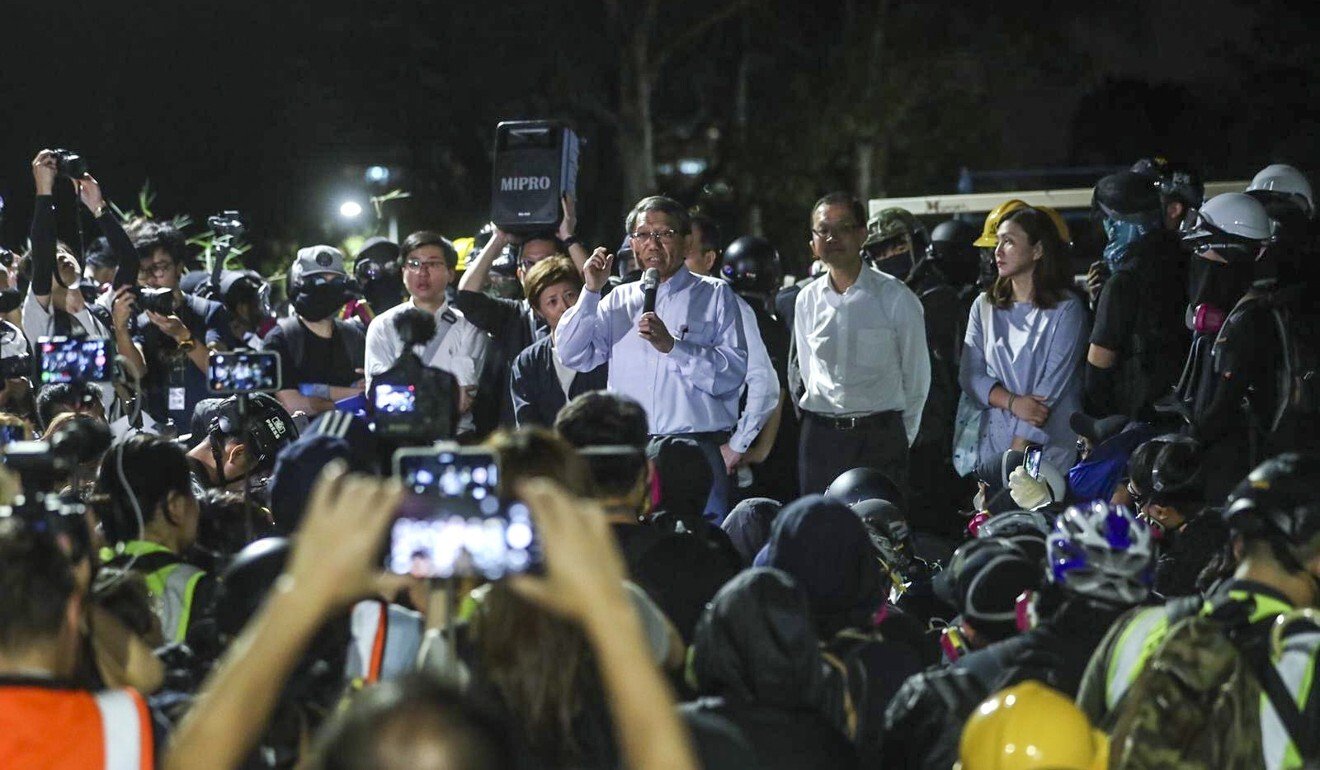 Last October, after meeting students who demanded more support for peers arrested amid the
anti-government protests
which erupted in June, Tuan issued an open letter in which he agreed to condemn the force for "any proven case" of brutality.
He also urged Hong Kong leader
Carrie Lam
Cheng Yuet-ngor to launch an investigation into the cases of about 20 of his students who said they had been treated unreasonably after being arrested.
Days after he issued the statement, the four police officers' associations sent Tuan their first open letter, criticising him for not casting any doubts on the students' claims and asking him to find out whether any of his students took part in illegal activities.
One year on, the associations issued another letter to Tuan making similar accusations, which was copied to Lam, education minister Kevin Yeung Yun-hung and Chinese University governing council chairman Norman Leung Nai-pang.
"Searching for truth and facts is the fundamental of scientific spirit. As a scientist, however, [Tuan] omitted this important principle when he openly questioned the police force according to only [the students'] version of events," said the letter from the Junior Police Officers' Association, Superintendents' Association, Police Inspectors' Association and Overseas Inspectors' Association.
"The adage 'the wise does not buy rumours' has become a joke."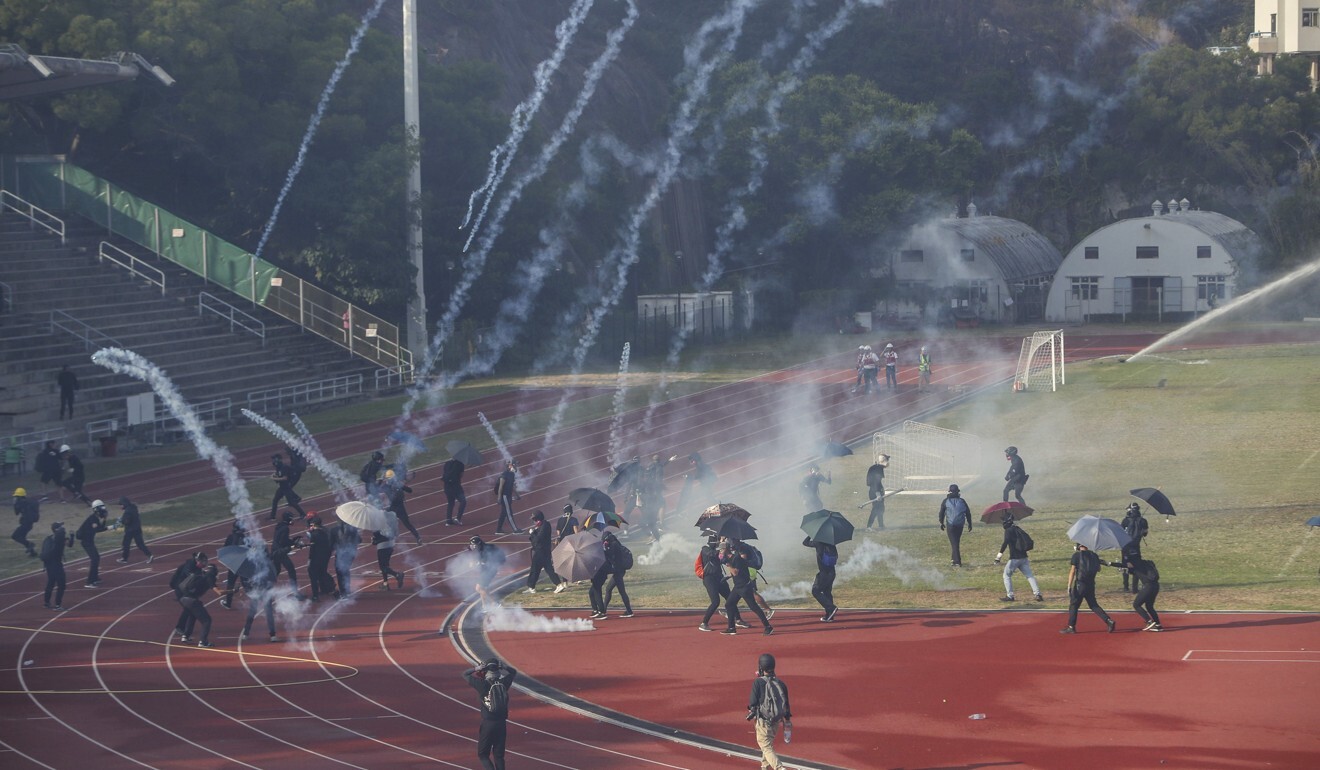 The associations also cited a court case on Tuesday, when a construction worker was sentenced to 160 hours of community service for spreading online rumours about police sexually assaulting women held at a detention centre during the protests.
"When the lies of rumourmongers have been exposed one by one, will president Tuan explain to the public over the inaccurate statements you made and return justice to those who have been harmed by your remarks?" the letter said.
They also said Tuan's letter might have induced protesters to occupy the university's Sha Tin campus from November 11 to 15, where violent clashes broke out between radicals and police.
"Would [you] agree that your remarks might have given the wrong message to students and the public, and triggered the series of violent incidents and vandalism in society afterwards? Should you shoulder part of the responsibilities for pushing Hong Kong to the edge of eternal doom?" the associations said.
A university spokeswoman said it would "look into the details of the letter".
Tuan is a member of the 1,500-strong Hong Kong Coalition, alongside nine other university presidents and prominent pro-establishment and business figures. The group, which was formed in March by former city leaders Tung Chee-hwa and Leung Chun-ying, aims to revive the coronavirus-hit economy and resolve the political crisis over the social unrest.
The police associations teased Tuan for being part of the coalition but unable to "admit your own mistakes" before trying to help to restore public confidence.
Anton Yip Tsz-huen, vice-chairwoman of Chinese University student union's provisional executive committee, said some of the letter's accusations were unreasonable.
"[Tuan's] open letter last year had a neutral tone and was not biased towards any side. His wording was also carefully chosen. For instance, he only asked [the government] to investigate the students' allegations over unreasonable treatment by police," she said.
Yip added that Tuan's letter did not cause the campus occupation, which was part of a general strike across the city sparked by rising public anger towards the government.
Lawmakers Ip Kin-yuen, who represents the education sector, and James To Kun-sun of the Democratic Party, said the associations' letter was "deeply disrespectful" to Tuan and their criticism of him was biased.
This article appeared in the South China Morning Post print edition as: police groups slam cuhk president