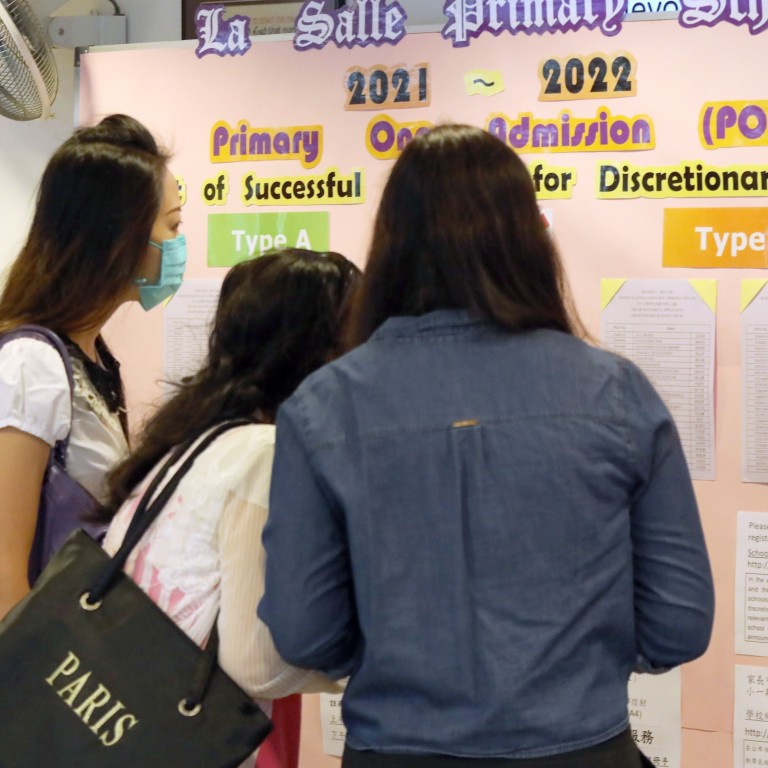 Hong Kong parents watch and wait as places allocated for city's primary schools
Fathers thrilled as sons get in to prestigious La Salle Primary School in Kowloon Tong
But number of applicants down overall, with school heads suggesting coronavirus and emigration have taken their toll
For tens of thousands of Hong Kong parents, Monday was one of the most important dates of the year as they discovered whether their children had secured a place at their preferred primary schools for next September.
But there was less competition with fewer applicants this year, as 23,107 children out of a total 49,749 got allocated a Primary One place in 2021-22 at the first stage of admission. That put the success rate at about 46.4 per cent, the highest in a decade.
Education authorities, however, had initially expected competition could be more fierce because a higher birth rate meant more six year olds would have been eligible to apply.
School heads said the differences could be because a significant number of pupils were stranded outside the city by the coronavirus pandemic, or more families had chosen to emigrate over the past year.
At La Salle Primary School in Kowloon Tong, one of the city's top boys' schools, several anxious parents showed up at about 9am when the allocation results were announced, despite the Education Bureau saying they could also check the results online.
Face-to-face lessons at junior grades at all primary schools have been suspended for two weeks from Monday, amid a surge in Covid-19 cases and upper respiratory tract infections.
Tony Yam said he was "over the moon" that his son had got into the top school. Yam, a La Salle alumnus, said he found this year's competition still tight as elite schools were still the preferred choice for many, despite an overall drop in applications citywide.
"The school has a good environment. Of course I'd hope my son could be admitted because I have studied here as well," the 40-year-old said.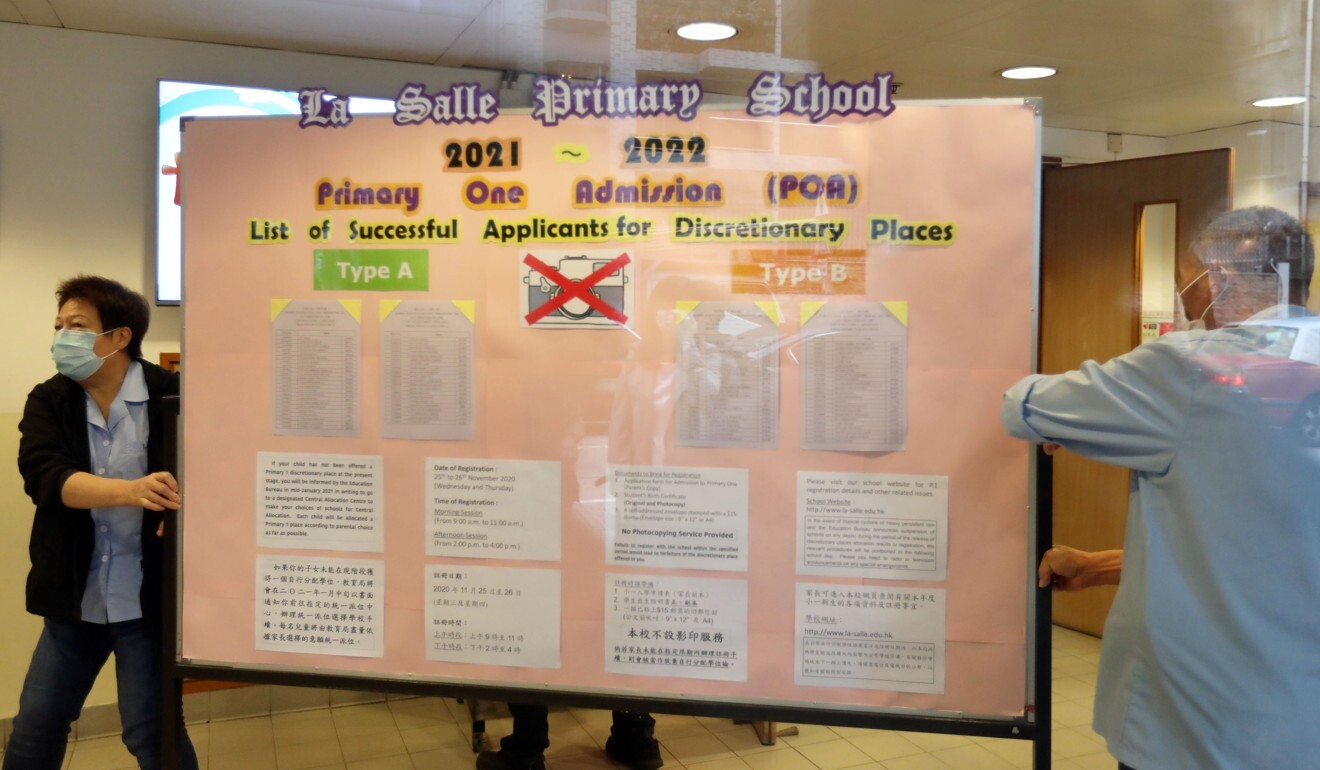 Another father, also a school old boy, said he felt "thrilled and lucky" that his son had been admitted.
"This year is a special year," he said. "As [face-to-face] classes have been suspended [for months] because of the pandemic, parents hope to help their children keep up with their learning process while not putting too much pressure on them."
The discretionary allocation stage, which provides about half of the total Primary One places at local schools before a centralised allocation takes place for unsuccessful candidates, runs under a points system if the number of applications exceeds their quota.
Apart from children with siblings studying or parents working at the same school, which automatically assumes enrolment, points are awarded for being a firstborn child, and based on religious affiliation, or if the child's parents attended the same school.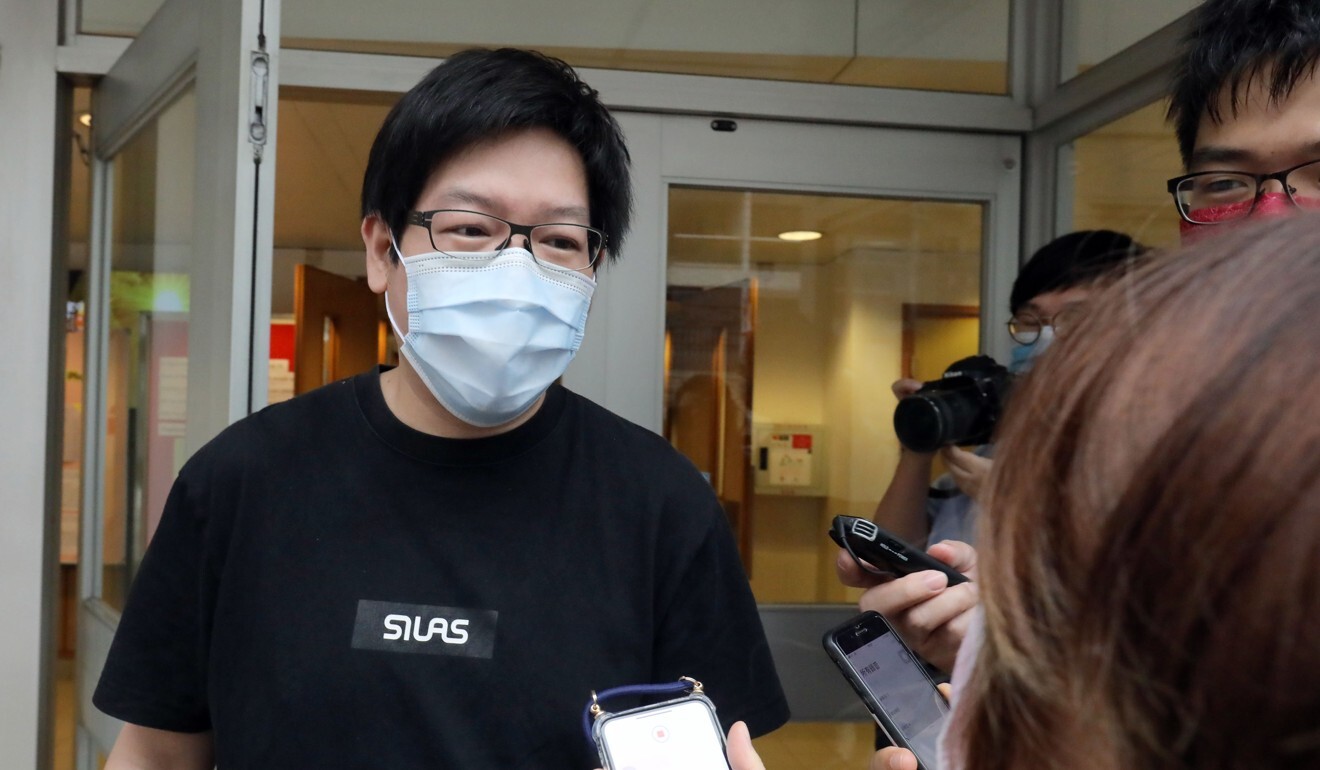 Government figures showed an earlier expectation of an increase of around 3,500 eligible children starting Primary One next September, but the total number of applications for discretionary places had in fact dropped by about 2,700 compared to last year.
"Some families might have left Hong Kong following last year's social unrest … while cross-border pupils might choose to stay in mainland China to study amid the pandemic," said Chu Wai-lam, vice-chairman of the New Territories School Heads Association.
Parents of cross-border pupils – Hongkongers living in mainland China with their families – might feel it was safer not to send their children to school in the city because of the unstable nature of the coronavirus, and with quarantine rules still in place, Chu said.
He also said some local parents might have opted for their children to repeat K3 at kindergarten, as in-person classes were suspended for more than four months because of the virus.
For children who were unsuccessful in the bid, or did not apply at the discretionary allocation stage, the government's computer-based central allocation system opens for applications in January, with the results announced in June.
This article appeared in the South China Morning Post print edition as: Parents' anxious wait over as primary places allocated