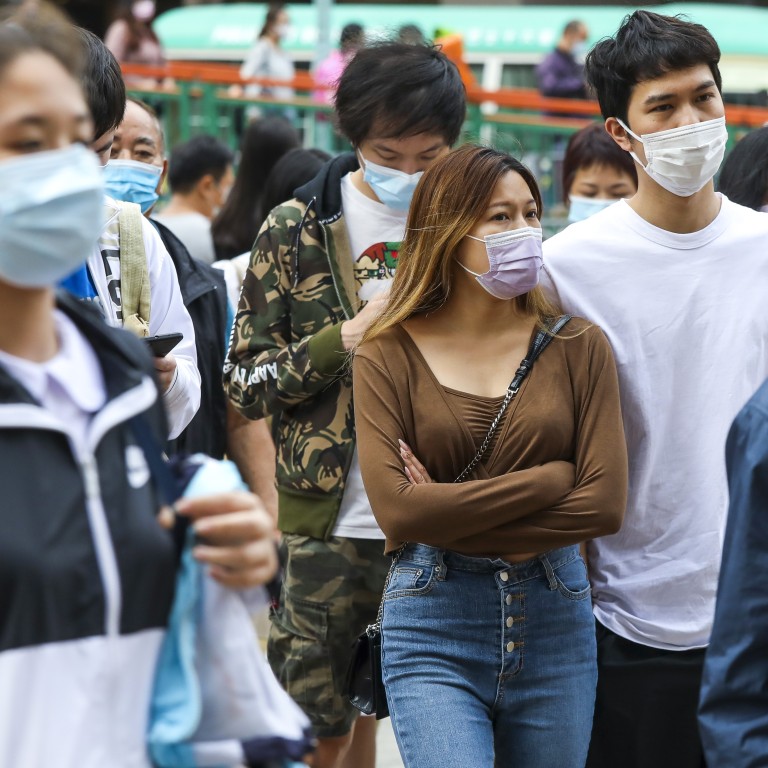 Hong Kong leader's HK$500 million youth unemployment plan raises doubts, as some accuse Carrie Lam of 'knowing nothing about city's young people'
Plan to encourage new graduates to work in mainland China seen by analysts as attempt to boost city's economy
Under scheme the government would partially fund 2,000 positions in firms that operate both in the Greater Bay Area and in Hong Kong
The Hong Kong government has pledged more than HK$500 million (US$64.5 million) to create thousands of jobs for young people in the technological and entrepreneurial sectors in the
Greater Bay Area
, as the city's leader launched her latest bid to tackle soaring youth unemployment and promote integration with mainland China.
The pilot scheme, unveiled in Chief Executive Carrie Lam Cheng Yuet-ngor's
fourth policy address
on Wednesday, was seen by some analysts as an attempt to boost the city's economy, which has spiralled downwards over the past year.
But some graduates and other observers believed the plan was not attractive enough for young people to uproot their family and lifestyles, and accused Lam of using taxpayers' money to create jobs across the border, rather than in Hong Kong.
In her speech, the chief executive said the youth unemployment rate "may remain in double digits for some time".
She added: "On the other hand, with a population of 70 million and huge development potential, the GBA can provide career development opportunities for our young people."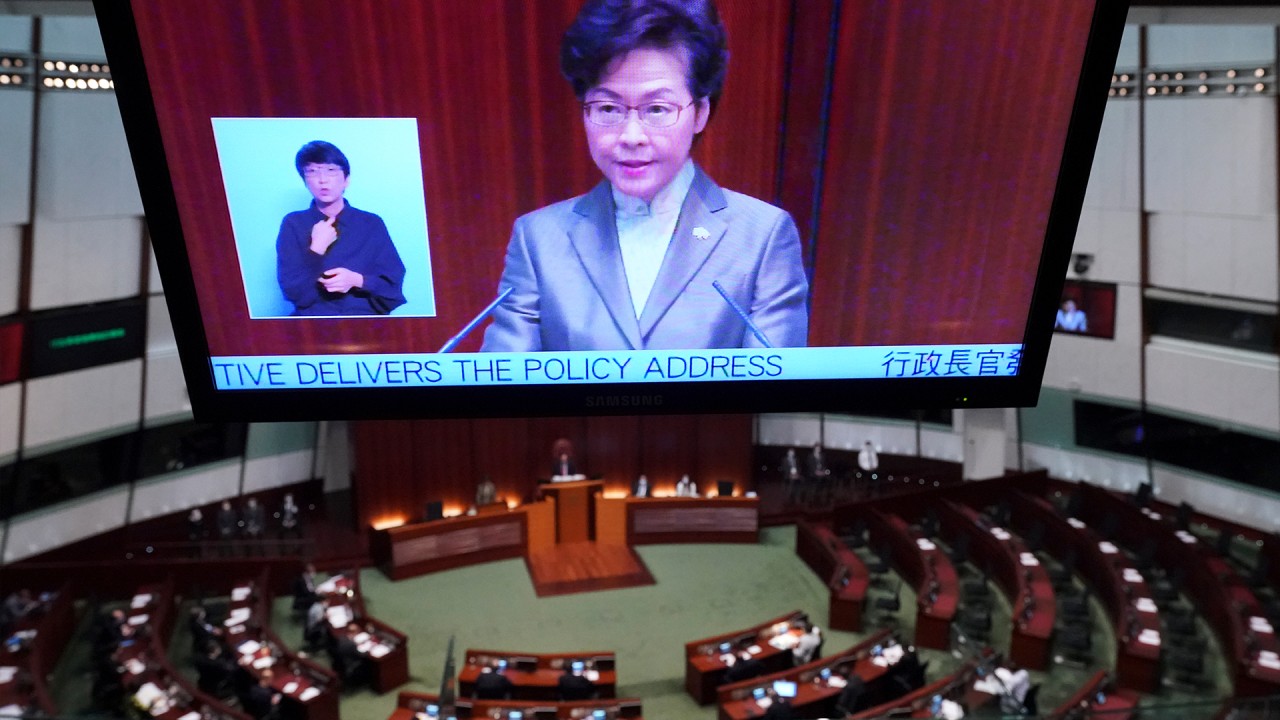 04:47
Hong Kong leader Carrie Lam delivers 2020 policy address
Hong Kong leader Carrie Lam delivers 2020 policy address
Promoting Hong Kong youth's integration into the mainland has been on Beijing's agenda. In his speech in Shenzhen last month, President Xi Jinping urged the authorities to attract more young people from the city to study, work and live on the mainland, "to bring their hearts closer to the motherland".
The jobless rate among those aged between 20 and 24 in Hong Kong hit 19.7 per cent between August and October this year, while the figure for those aged between 25 and 29 was at 7.9 per cent. The city's overall unemployment rate, by contrast, was at 6.4 per cent.
Under the Greater Bay Area Youth Employment Scheme, the government would partially fund 2,000 positions in firms that operate both in the nine GBA cities in Guangdong province and in Hong Kong. A government source said Hongkongers who graduated with a university degree or above in 2019, this year, or were set to do so in 2021, would be eligible for the scheme to work in GBA.
Of those 2,000 newly created jobs, some 1,600 would be in various industries including business, marketing, customer service and administrative work, with monthly salaries of not less than HK$18,000. The government would pay HK$10,000 of those wages.
The remaining 400 placements would be in the information and technology sector. Employers under the scheme would be expected to hire at more than HK$26,000 a month after reference with the market rates in both regions, with HK$18,000 bankrolled by the Hong Kong government.
Workers in the IT sector, unlike those in the first category, would need a degree in STEM subjects, and have to work nine out of the first 18 months in Hong Kong in research and development.
The source added that employers could apply for the subsidy for a maximum of 18 months and would have to provide on-the-job training to their employees.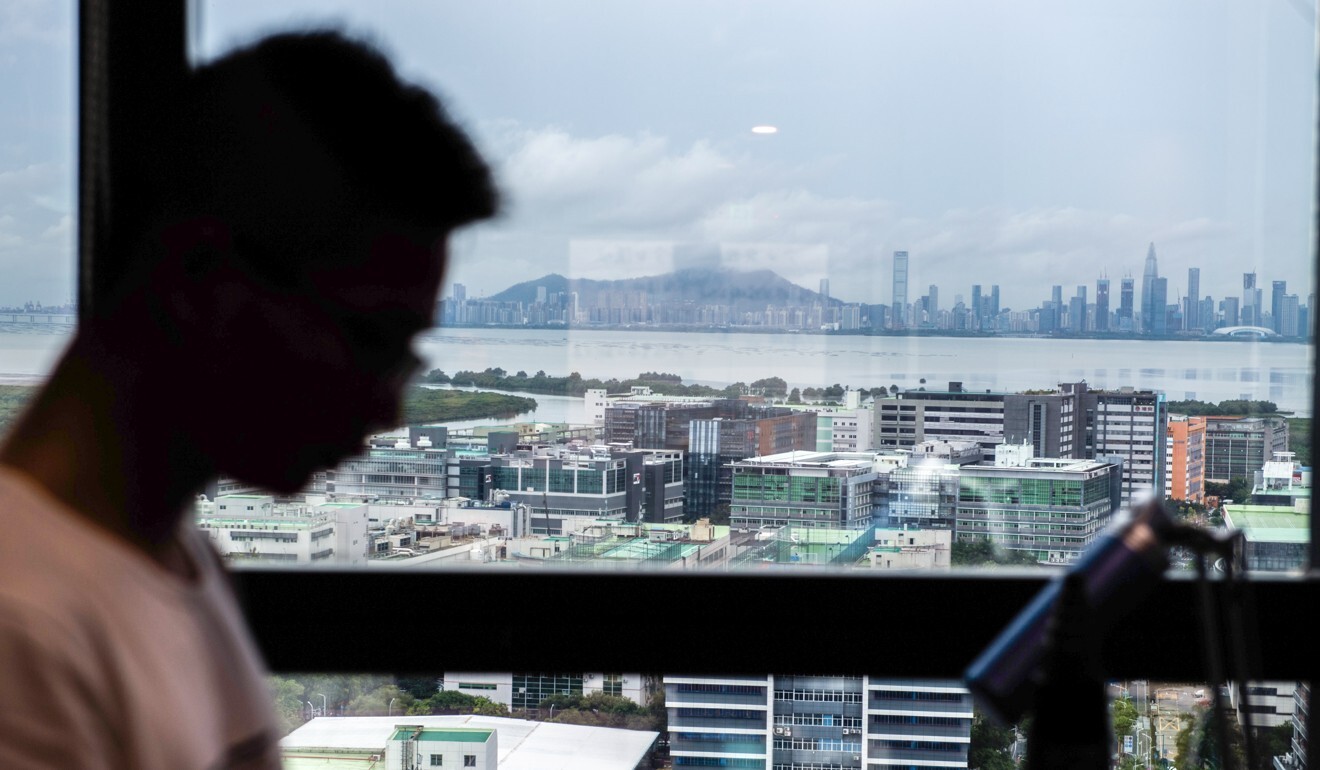 The policy is estimated to cost HK$430 million and is expected to be rolled out by the end of this year.
A separate scheme announced in the policy address would see the government provide HK$100 million for about 200 youth start-ups, with other benefits, such as the housing allowance currently provided by mainland authorities to Chinese youths, extended to Hongkongers as well.
David Lai Cheuk-yin, senior researcher at MWYO, a local think tank specialising in youth policies, cited a recent study by his organisation that polled 1,001 young people and found 13.4 per cent of them were interested in pursuing a career in the GBA, but many were deterred by the low wages there.
"This policy can provide enough incentives for some youngsters as it closes the wage gap between mainland cities and Hong Kong," he said.
But for the other 80 per cent of youngsters who said they would not work up north for other reasons, such as issues with the legal systems, more structural reforms would be needed to attract them.
Isaac Cheng Ka-long, spokesman for the activist group Education Breakthrough and a university student, said Lam should have focused on creating jobs in Hong Kong and accused her of misusing public funds to create private jobs linked to the mainland for her own political ends.
"Today's announcements show she knows nothing about the young people in Hong Kong," he said. "Most of them want to stay, and those who want to leave, would rather explore the world than China.
"And the events of last year should have made her realise how much the young people of Hong Kong detested the values and approach of the Chinese authorities."
Greater Bay Area project will not make Hong Kong mainlandised, says Carrie Lam
Tammy Ng Ting-yin, a master's student at the Hong Kong University of Science and Technology who expects to graduate next year, believes the scheme offers graduates an extra option, but expressed reservations about whether the firms would keep the employees on their payroll after the government's subsidies ran out.
The policy address also rolled out new measures to narrow the digital divide between disadvantaged and better-off students following months of face-to-face class suspension amid the Covid-19 pandemic.
About HK$2 billion would be reserved to launch a three-year programme assisting needy primary and secondary school students to purchase digital devices and facilitate internet connections.
Among which, some HK$1.3 billion would be allocated for schools to help pupils buy devices such as tablets, while around HK$130 million would be spent on purchasing sim cards and portable Wi-fi devices.