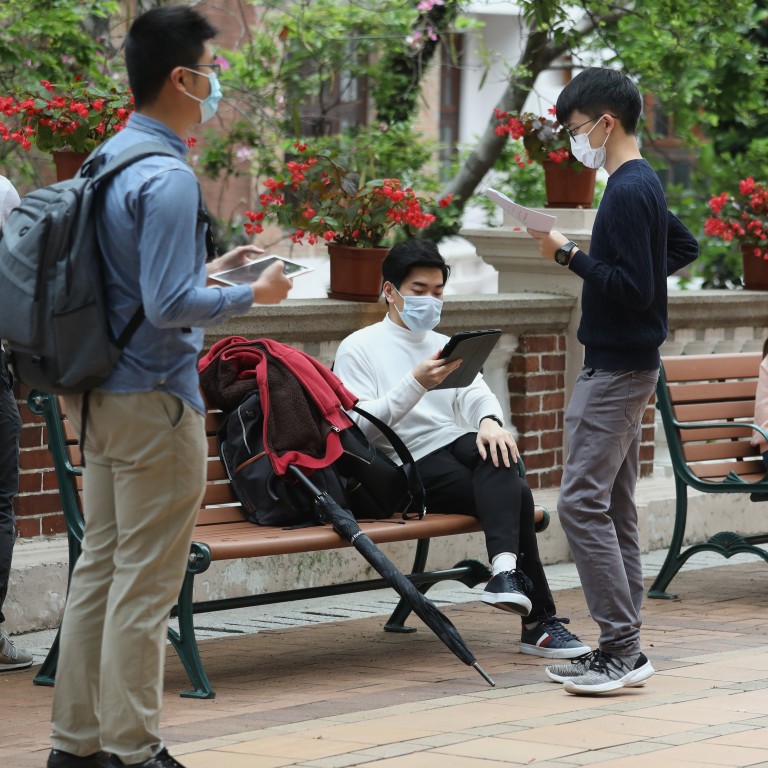 Two of Hong Kong's top universities slip down Asia rankings for second year in a row, but researchers say protests were not the reason for dip
University of Hong Kong and Chinese University slip to 4th and 13th on list of 650 institutions in region
Fall attributed to drop in papers per faculty, reflecting lower research intensity at universities
Hong Kong's two oldest universities have slipped down a league table for Asia institutions for the second year in a row, but researchers said there was little connection to last year's civil unrest in the city.
The University of Hong Kong (HKU) and Chinese University (CUHK) dropped one and three places respectively, coming 4th and 13th out of 650 Asian institutions, in rankings released on Thursday by British firm Quacquarelli Symonds (QS).
Two other Hong Kong universities also slid down the Asia edition of the 2021 QS World University Rankings: Baptist University fell from 58th to 64th, and Lingnan University dropped from 113th to 120th.
Hong Kong University of Science and Technology, and Polytechnic University (PolyU), remained the same, ranking 8th and 25th.
Only City University, and the privately run Shue Yan University, climbed the table, with the former slightly rising one place to 18th, and the latter climbing from the 401-450 bracket to the 301-350 group.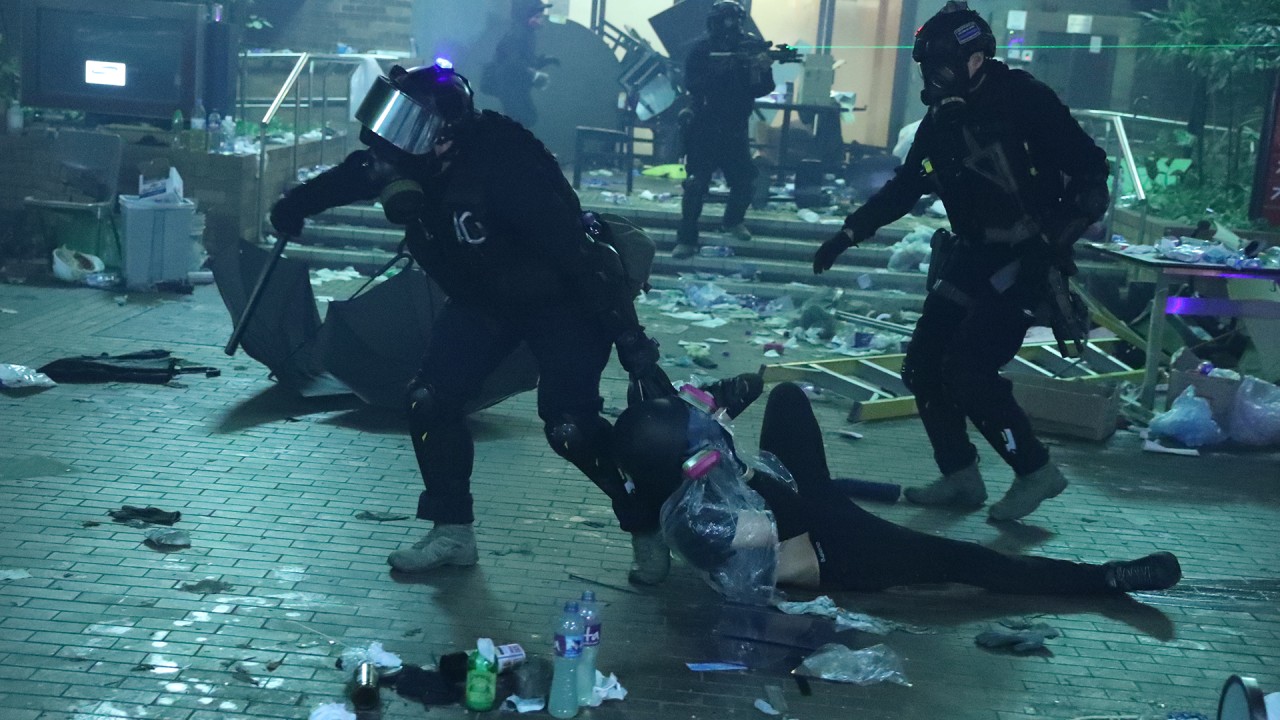 05:36
Clashes, escapes and arrests as stand-off continues at Hong Kong Polytechnic University
Clashes, escapes and arrests as stand-off continues at Hong Kong Polytechnic University
Last November, several local universities including CUHK and PolyU were caught up in violent clashes between radical anti-government protesters and police after months of civil unrest.
Researchers from QS told the
Post
that the data for this year's rankings were collected between last November and this March, meaning it followed the city's campus occupations and
social unrest.
But they said they could not detect "any direct and definitive correlation between the impact of the protests and civil unrest" and how local universities performed.
They said the decline for HKU and CUHK was mainly because of a drop in the number of papers published per faculty, reflecting a reduction in the intensity of research being carried out at those institutions.
"The overall performance of the leading Hong Kong universities remains strong," a QS spokeswoman said. "It takes time for any reputational trend and perception shift to materialise in our results."
The National University of Singapore was ranked top in Asia for a third consecutive year, while Tsinghua University in mainland China came second after rising two places.
The annual rankings – which measured institutions based on factors including their academic standing, graduate employability, research quality and campus diversity and international collaborations – assessed universities from 18 parts of Asia this year.
The spokeswoman said changes to future rankings might also be caused by the
coronavirus pandemic
, which had affected the higher education sector globally. Profound changes were occurring and materialising at institutions across the world, she said.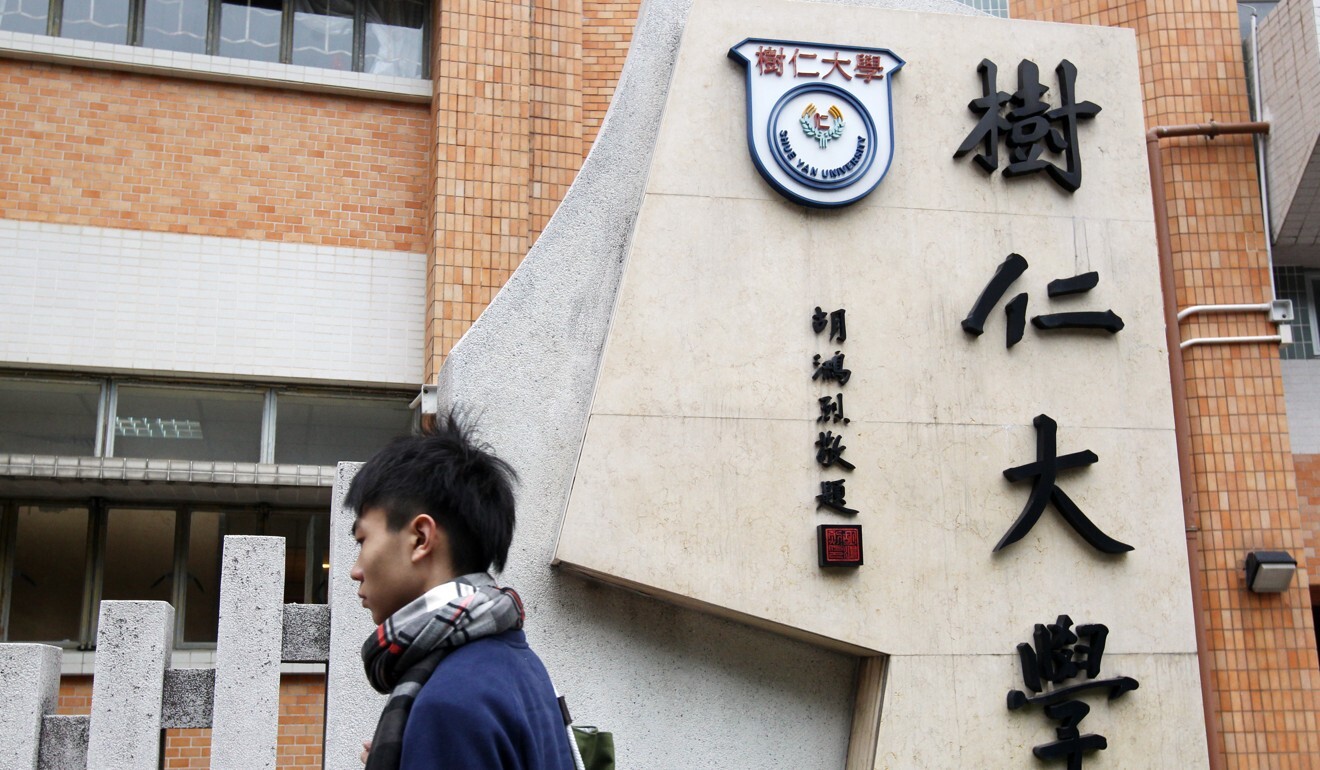 Shue Yan University deputy president Hu Fai-chung said he was glad to see the significant boost in their rankings this year, as he believed it had reflected an acknowledgement from the international academic field for the institution's quality of teaching.
Chinese University said various league tables used diverse evaluation criteria thereby producing different rankings, while HKU only reiterated they would "continue to strive to provide quality education".
Several global rankings published over the past few weeks by Times Higher Education on world reputation, employability and rankings by subject saw universities in Hong Kong slipping down – some significantly – amid a year-on-year decline in performances.
This article appeared in the South China Morning Post print edition as: Unis fall in rankings for second year in row