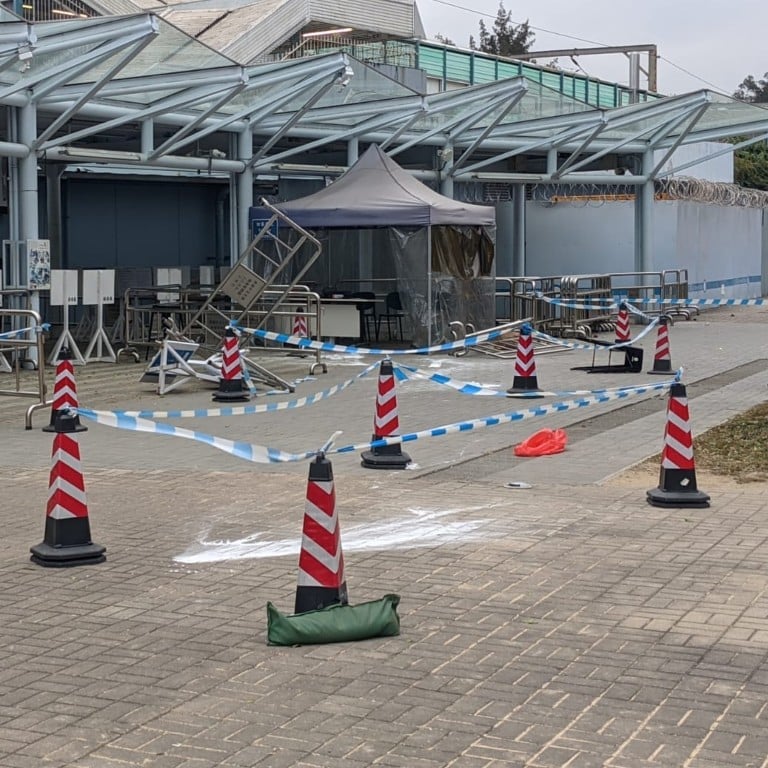 Hong Kong protests: about 10 Chinese University students disciplined, school heads pressed by lawmakers to get tough
University heads in meeting on campus governance and security issues say they will discipline any student who violates school regulations
But former opposition lawmaker Ip Kin-yuen says universities should try to listen more to students and take up efforts to guide them
Chinese University on Tuesday revealed about 10 of its students had been disciplined over
protest
-related incidents on campus, as pro-establishment lawmakers lashed out at heads of 11 universities and accused them of being too lenient with rule-breakers.
At a two-hour meeting on varsity governance and security issues that arose following the
2019 anti-government protests
, university heads said
they would discipline any student who violated school regulations and laws.
The city's universities have stepped up security measures after several campuses including CUHK and Polytechnic University were occupied by protesters during the months-long social unrest, leading to massive damage in the aftermath of fiery clashes with police.
Efforts have been in place to restrict access at most universities, including installing turnstiles at entrances and requiring all visitors to register before entering.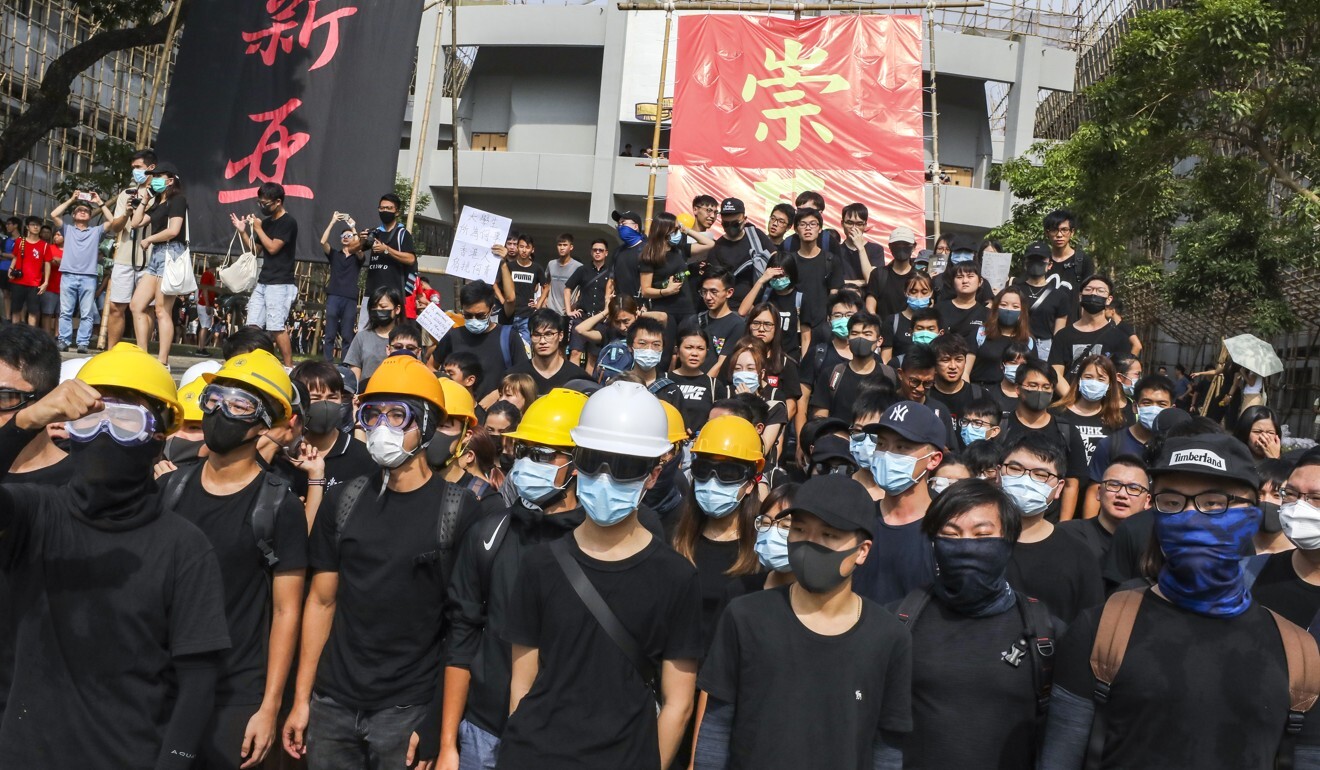 Varsity heads had also come under attack from the pro-establishment camp in the past year over the vast number of university students involved in the 2019 protests. Over 2,000 of 10,000 suspects arrested in the unrest so far were university students, police said.
During Tuesday's meeting, lawmakers repeatedly pressured university management to take responsibility over student participation in protests, while also grilling them over perceived lack of disciplinary action.
Ann Chiang Lai-wan, of the Democratic Alliance for the Betterment and Progress of Hong Kong, claimed that university management had turned a blind eye and shunned responsibility over protest-related incidents on campus in the past year.
"There is a saying, spare the rod and spoil the child. You have been sparing the rod," Chiang said. "When universities have come to this current situation, shame! Every president or vice-president who is responsible for managing the university, shame on you."
New People's Party's Eunice Yung Hoi-yan said: "When problems emerge at our universities, we need to know who should bear the responsibility … Have you followed up and condemned students involved in [protest-related acts]?"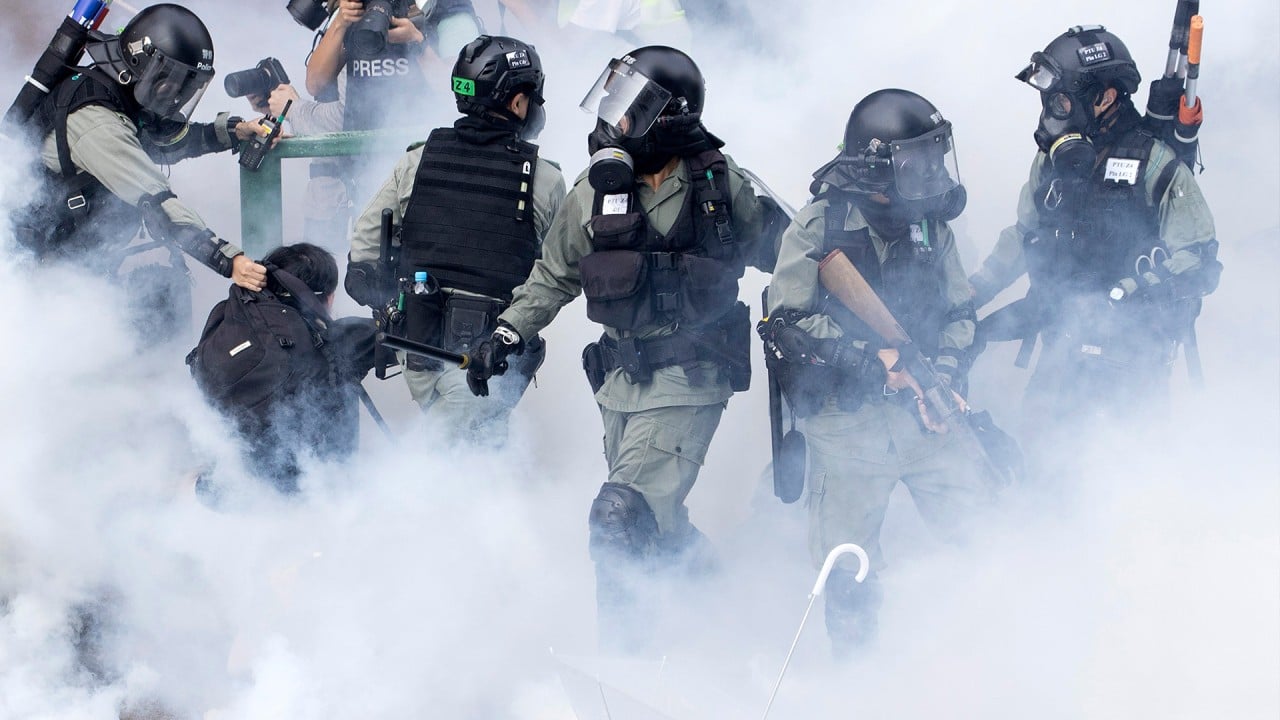 07:30
China's Rebel City: The Hong Kong Protests
China's Rebel City: The Hong Kong Protests
CUHK vice-president Eric Ng Shu-pui, who refuted claims that the university had tolerated inappropriate behaviour, said some 10 students had already been disciplined for protest-linked incidents, violation of campus regulations, as well as their involvement in violence and bullying acts.
More were also expected to face disciplinary actions, Ng said.
"If a student has violated regulations and when we are able to track the individual down, we will definitely follow up and discipline [him or her] according to our established procedures. Of course, as educators, we hope to first take the approach of educating them," he added.
In response to lawmakers' questions over the incident of a black-clad group who charged the university's security barrier and threw an unknown powder at security guards recently, Ng said management was saddened that one of their students was arrested. He also said disciplinary action could be taken once legal procedures were completed.
Norman Tien Chihnan, vice-president of the University of Hong Kong (HKU), also said students caught breaching rules or regulations would be taken to task "through a process".
However, Ip Kin-yuen, a former opposition lawmaker and vice-president of the Professional Teachers' Union, disagreed that universities should be blamed for student participation in protests, saying that the government instead should be held responsible.
"It was not caused by university education … The conflicts were caused by how the government handled the [now-withdrawn]
extradition bill
saga, as well as the relations between police and citizens," Ip, a former member on HKU's legislative body, told the
Post
.
Ip also said apart from disciplinary action, universities should try to listen more to students and also take up other efforts such as strengthening guidance for them.
He resigned en masse with other opposition lawmakers last year to protest against Beijing's unseating four of their colleagues in the legislature.