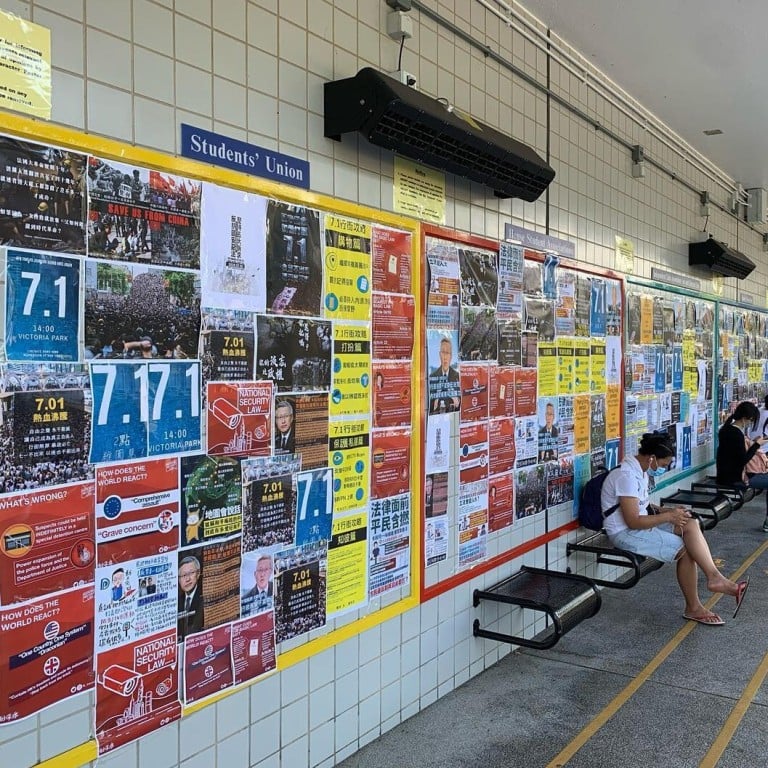 Hong Kong university suspends student leaders over banned memorial for undergraduate who fell to his death near site of protest
University of Science and Technology's student union president and vice president lose semester, while four others also punished
The event, which marked the six-month anniversary of Alex Chow's death, had been expressly forbidden by the school's management
A top Hong Kong university has suspended two student leaders for a semester for organising a memorial event on campus amid the
Covid-19 pandemic
and refusing to remove
protest-related
materials from notice boards.
The president and vice-president of the University of Science and Technology's (HKUST) Students' Union were also warned they could be expelled if any further violations occurred.
The university said the union's May memorial event – which marked the six-month anniversary of HKUST student Alex Chow Tsz-lok falling to his death in a car park near the site of a protest – posed public health concerns and violated management's instruction to not hold the event.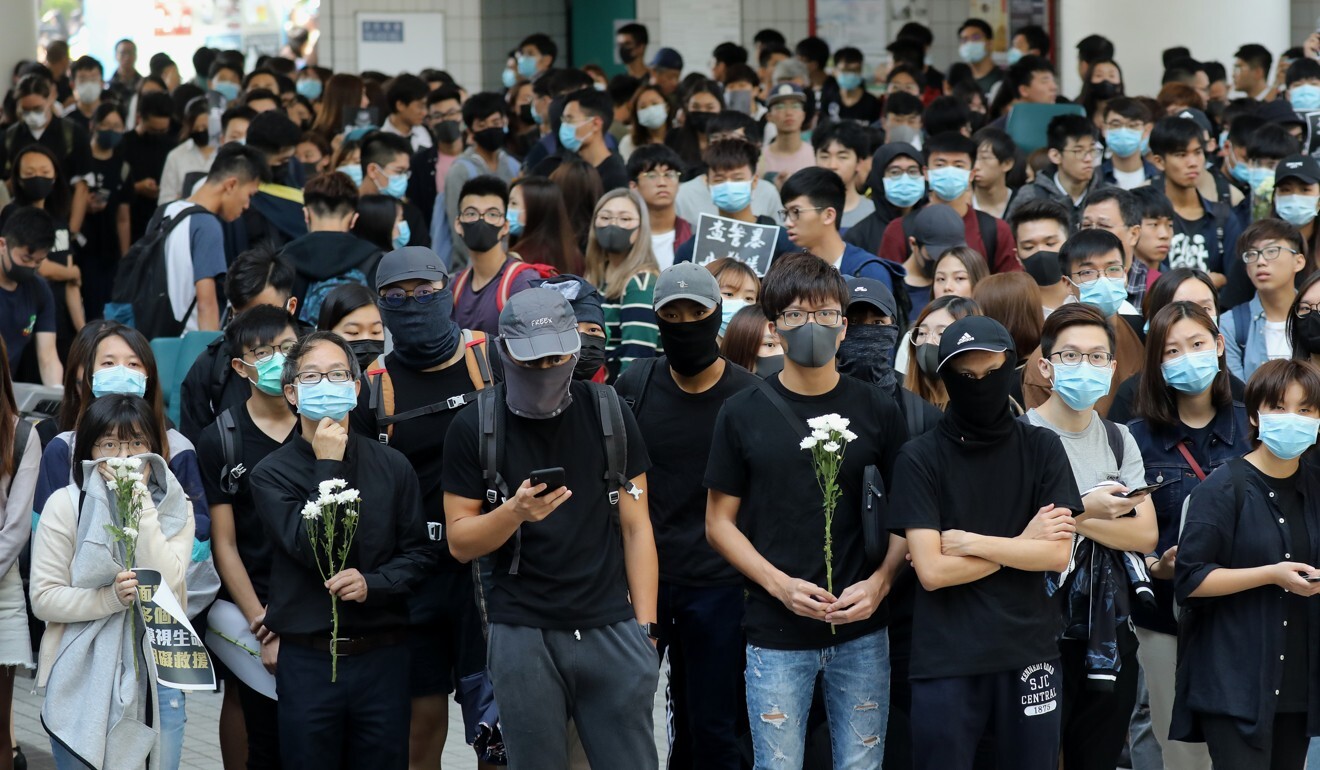 Four other student union members were handed reprimand letters, barred from using campus sports and amenities facilities for one term, and ordered to serve 75 hours of university community service over the incidents. Those additional penalties also applied to the two suspended.
The event came to light on Sunday after the student union issued a statement revealing the university's decision, which was made in mid-January.
The union was also said to have violated university rules by refusing to remove posters with separatist slogans put up by students on campus notice boards and repainting the protest slogan "Hope lies in the people; change begins with resistance" on a path near the campus entrance in June last year.
In a statement on Sunday, the student union expressed regret over the disciplinary committee's decision, saying the penalty handed to its members was disproportionate.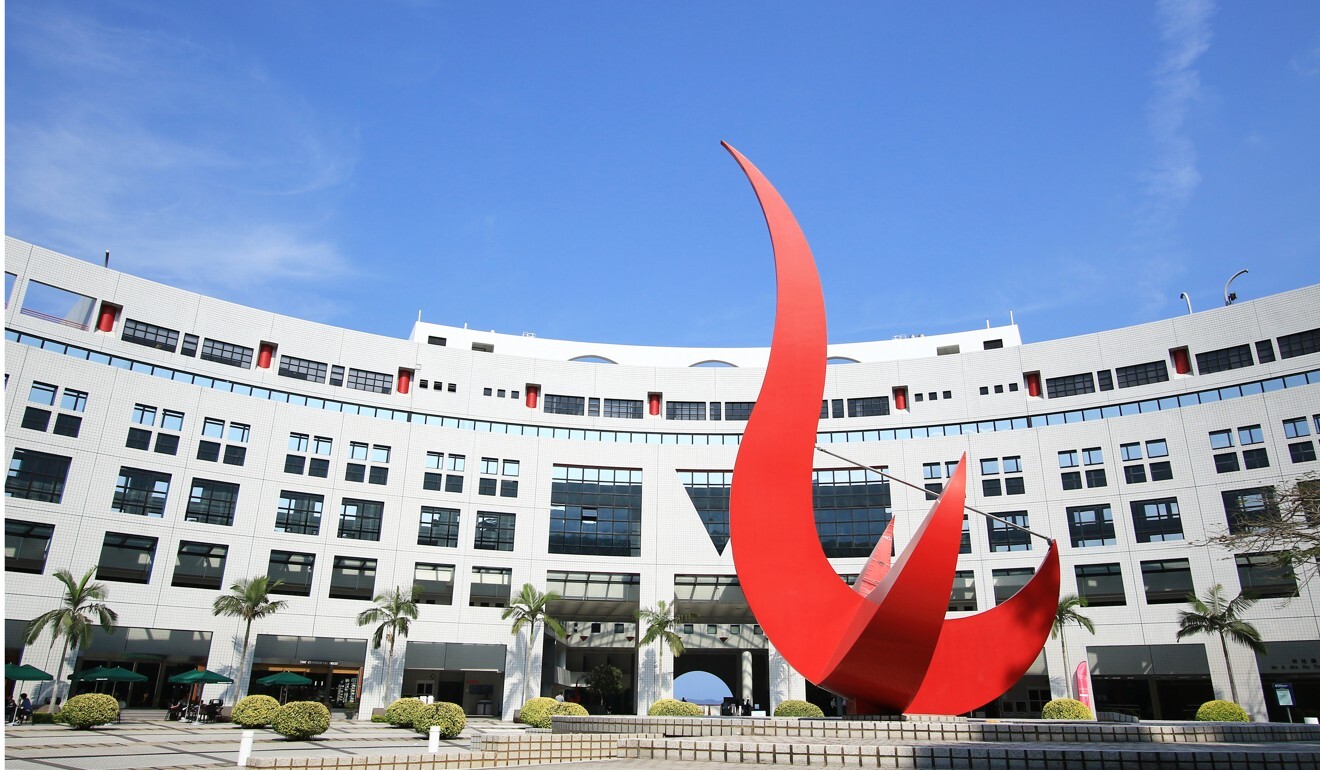 The union formally responded to allegations by the disciplinary committee in August, while the six students were later summoned for face-to-face meetings in December. The committee consists of seven faculty members and four students.
"In terms of the memorial event, we explained to [the university] that we did implement infection control measures on site, such as temperature screenings and social distancing, as well as providing hand sanitiser to the participants," suspended union president Donald Mak Ka-chun, a Year Three HKUST student told the Post.
"As to the [political materials] on the notice boards, we explained there should not have been a problem, particularly as the national security law had not been passed at that time," he added, referring to the Beijing-imposed law which came into effect on June 30.
An HKUST spokeswoman on Sunday reiterated that students should follow the rules and guidelines on organising events and using campus facilities, adding those punished could appeal against the decision under existing procedures.
Mak said while he and the other union members were already challenging the decision, the chances of success were slim.
"I believe the university is penalising us to set an example for others and to suppress [students' activities], and this could also have an impact on the future practices of our successors," he said.
HKUST was ranked 27th globally by Quacquarelli Symonds and 56th by Times Higher Education in 2021.
Last week, pro-establishment lawmakers lashed out at the heads of 11 Hong Kong-based universities, including HKUST, at a Legislative Council meeting, accusing them of being too lenient with students who violated campus rules in protest-related incidents.
Chinese University said it had already penalised around 10 of its students for violations of campus regulations as well as involvement in acts of violence or bullying.
In November, Secretary for Education Kevin Yeung Yun-hung had also asked university authorities to tighten their grip on student activities, for instance having "clearer requirements" when allowing student unions to hold events on campus facilities.
This article appeared in the South China Morning Post print edition as: HKUST suspends student leaders