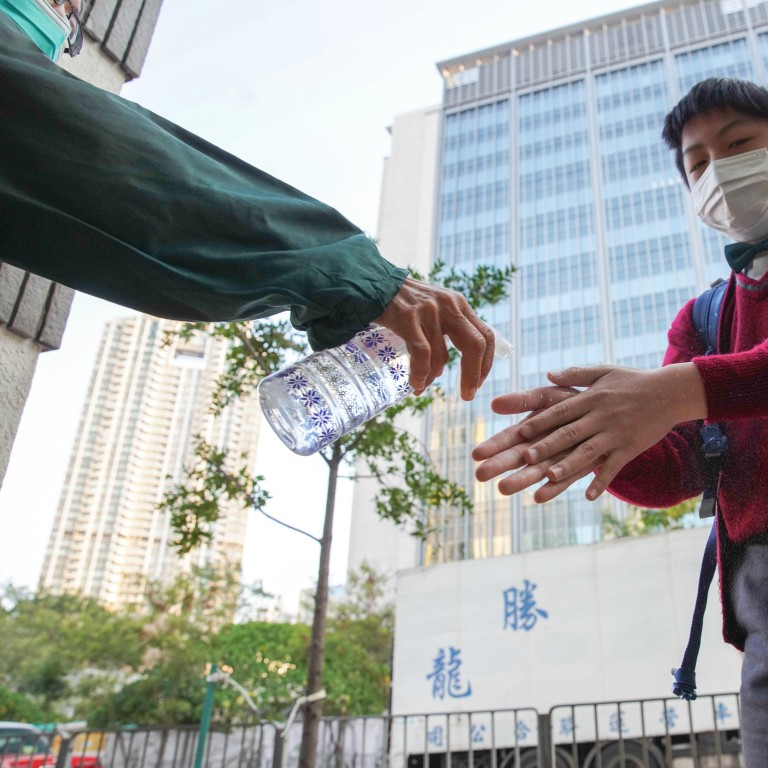 Hong Kong schools welcome back pupils as Covid-19 rules eased to allow a third of student population on site
Pupils return as schools given nod to open their doors to a third of students
However, this year's Territory-wide System Assessment – scheduled for between April and June – is scrapped because of the ongoing pandemic
Hundreds of thousands of Hong Kong pupils on Monday returned to campus for the first time in months under an easing of
Covid-19 restrictions
allowing all schools to bring back at least a third of students for in-person classes.
The return of face-to-face lessons came as education authorities announced they had scrapped this year's Territory-wide System Assessment (TSA) tests – scheduled between April and June for pupils in Primary Three, Primary Six and Secondary Three – because of the ongoing
coronavirus pandemic
situation.
Schools should make the most out of the rest of the academic year to focus on in-person teaching, an Education Bureau spokesman said. The citywide tests gauge pupils' abilities in different subjects and was often blamed for leading to drilling exercises.
Students and parents, meanwhile, told the Post they were excited to be back at school after the pandemic had led to the suspension of face-to-face lessons from early December, with only a slight loosening last month to allow a sixth of pupils on site.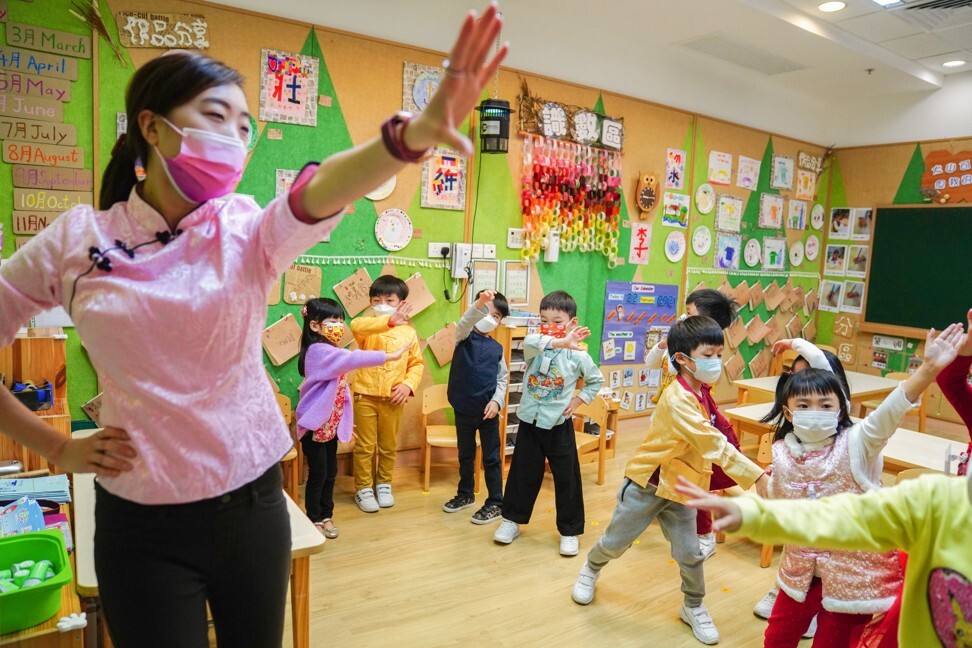 About 100 schools – mostly kindergartens – were planning to fully reopen on Monday, having further signed up to an Education Bureau condition requiring them to test staff for the coronavirus before lessons restart and every two weeks after that.
That accounts for about 4 per cent of the city's 1,000 kindergartens and 1,100 primary and secondary schools, with many principals and teachers raising strong concerns over the bureau's screening condition, saying it was not scientifically sound and lacked feasibility.
Among the kindergartens that had all children return to campus was Wellcome International Kindergarten in Tuen Mun.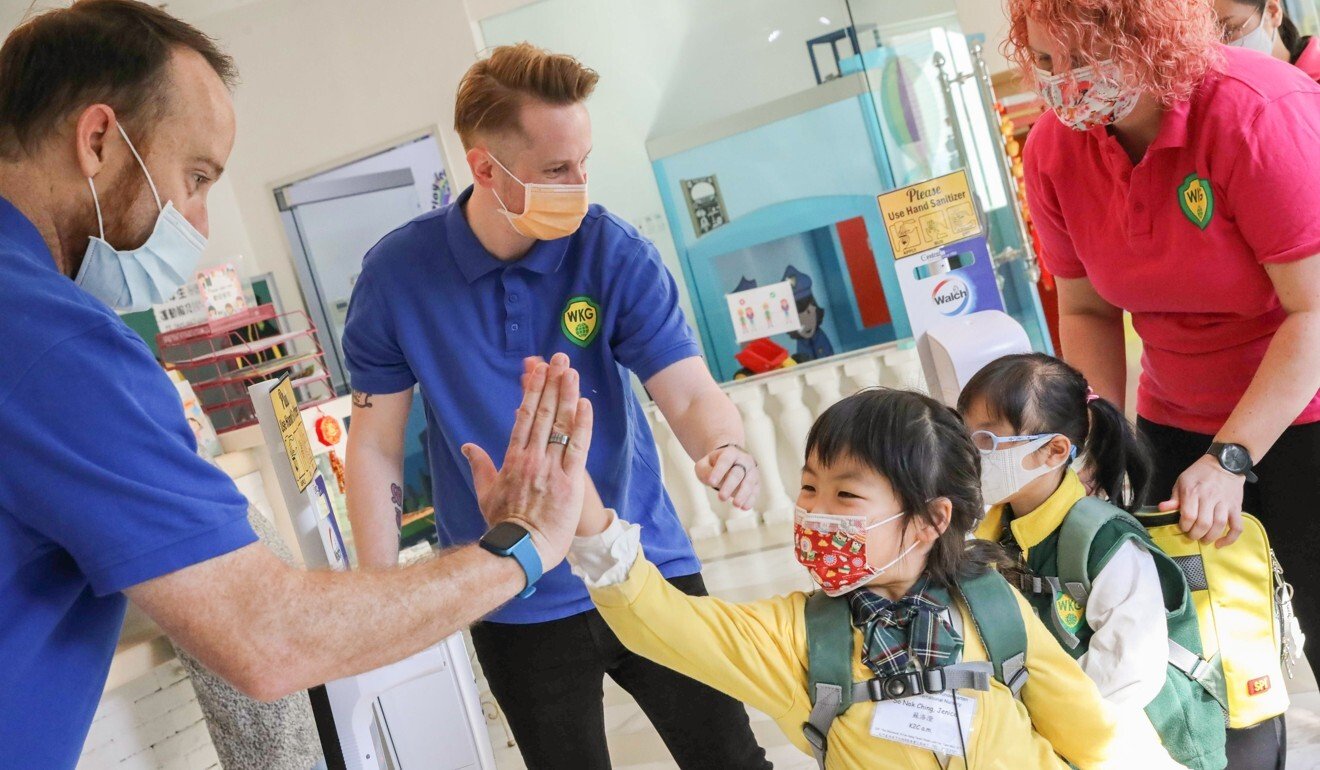 Around 200 children aged between two and five returned for the first time this year for warm-up sessions, after its 30 staff were tested for the coronavirus in early February, and again last week.
"We have communicated beforehand with our staff members [on virus testing], and we were willing to undergo the tests for the good of our students," principal Yannie Chau Man-yan said.
The private kindergarten, which charges between HK$4,600 and HK$7,500 per month, also implemented infection-control measures, such as temperature screening of all students and staff, mask-wearing requirements, and installing partitions at desks to reduce the risk of virus transmission.
At the six government-subsidised kindergartens operated by Ling Liang Church, one-third of the student population was brought back for 2½-hour sessions in the morning, and in the afternoon.
Chief principal Sophia Chan said there had been some difficulties in getting all 300 staff tested, as some teachers expressed concern during the group's internal consultation earlier this month.
"Our staff voted during a meeting, but not all staff [supported undergoing testing]," she said.
"Teachers were not being uncooperative, but they had other concerns as well … For instance, if we brought back all students, they might not be able to practise the one-metre social distancing well."
Julie Cheung, who has two children aged four and six studying at the kindergarten's Sau Tak branch in Lai Chi Kok, said some parents were relieved that more pupils could return from Monday.
"[Many children] have felt quite bored amid the prolonged period of online learning staying home, and their emotional well-being might [have suffered]," she said.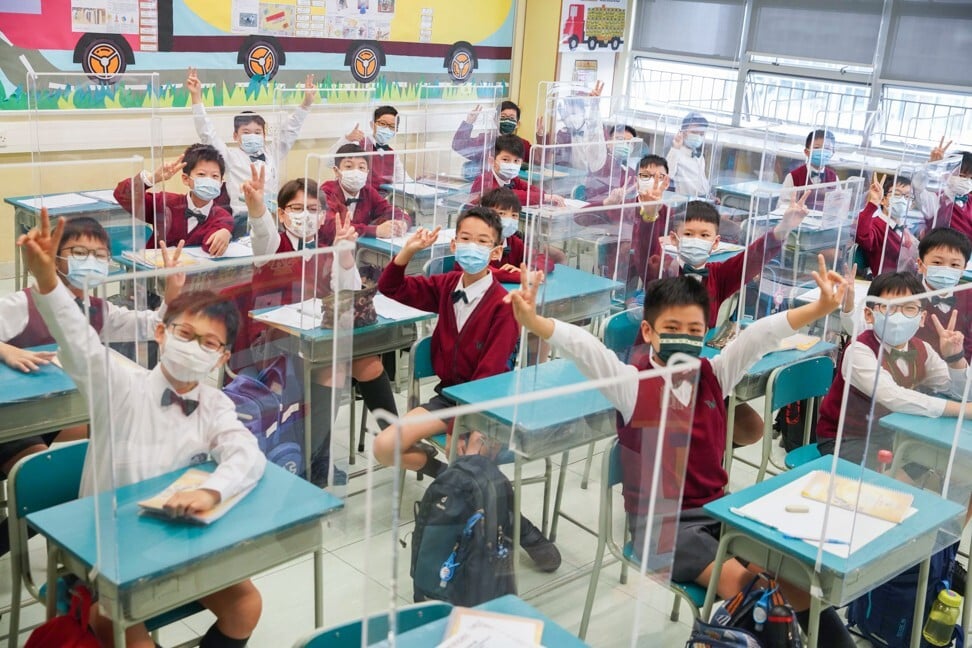 Ying Wa Primary School in Sham Shui Po was also among those welcoming back about a third of its student population.
Principal Sylvia Chan May-kuen and other teachers greeted more than 300 pupils from Primary Five and Six as they returned to school before 8am.
"The pupils seems thrilled to be back. Some have grown, taller or more well built. Teachers also missed them a lot," Chan said.
Hints Chong, a Primary Six student at the semi-private boys' school, said: "I'm really excited to see my classmates after not meeting them for so long.
"Sometimes during [class suspension], I would meet a few of my friends for a meal. We would also meet on Zoom during group discussions."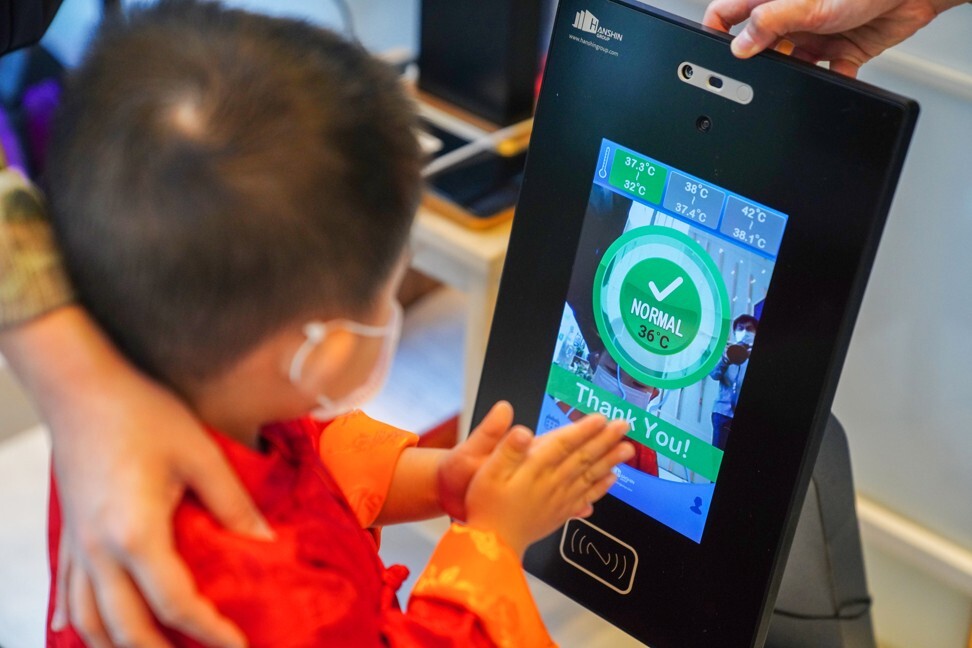 Primary Five pupil Tony Choy said he felt happy but nervous about returning to school after more than two months away, a period when he was unable to meet his friends in person.
"Face-to-face classes might also be clearer, if I have any questions teachers can answer me directly. During online lessons, they might need a lot of time to respond to our questions," he said.
His father, who only gave his surname Choy, said: "Although the school's handling of online classes has been great, having school life and interacting with peers is [more] important for in-person classes.
"We certainly hope a full class resumption will be ready soon. To parents, that's part of returning to normal."
This article appeared in the South China Morning Post print edition as: Schools welcome pupils' return as virus rules eased