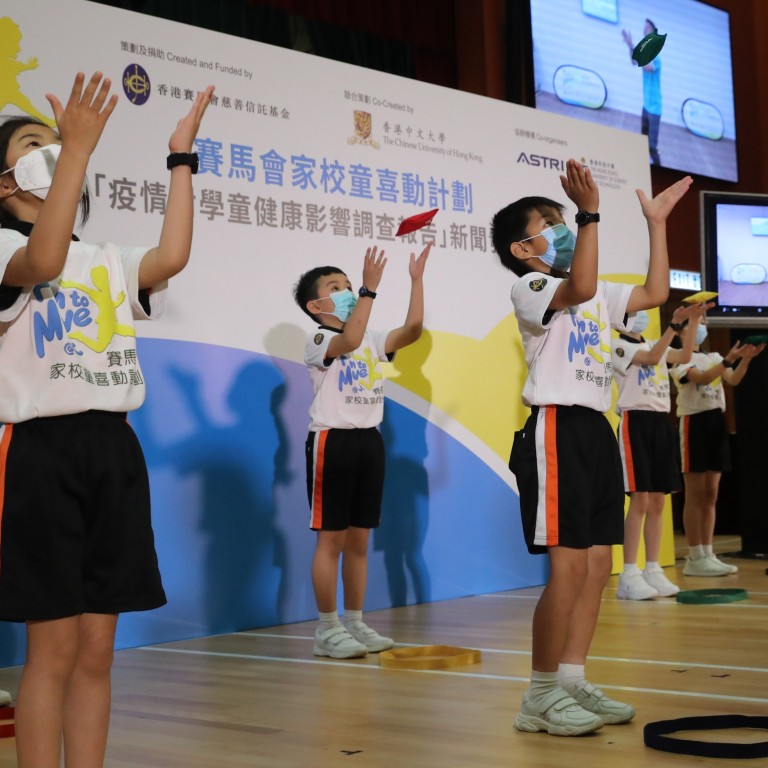 Coronavirus: Hong Kong children have packed on the pounds during pandemic, survey finds
Parents say their children have gained weight while away from the classroom, with some putting on as much as 3kg, according to Chinese University poll
They are also eating bigger portions, exercising less and spending more time in front of screens
Most young children have put on weight while stuck at home during the
Covid-19 pandemic
in Hong Kong, with the twin devils of eating more and exercising less possibly to blame, a survey has found.
Schools abandoned in-person classes for much of last year as the city struggled to bring the worsening health crisis under control, forcing students to learn in cramped flats.
In addition to complaints of slower learning and technological difficulties, many parents are now reporting their children have grown chubbier after spending so much time indoors, according to the Chinese University poll released on Tuesday. That has implications for the quality of their mental health.
The survey asked 825 parents of children aged six to 12 about how much weight their offspring had gained since October, the amount of time they spent in front of screens, and how big their meals had become.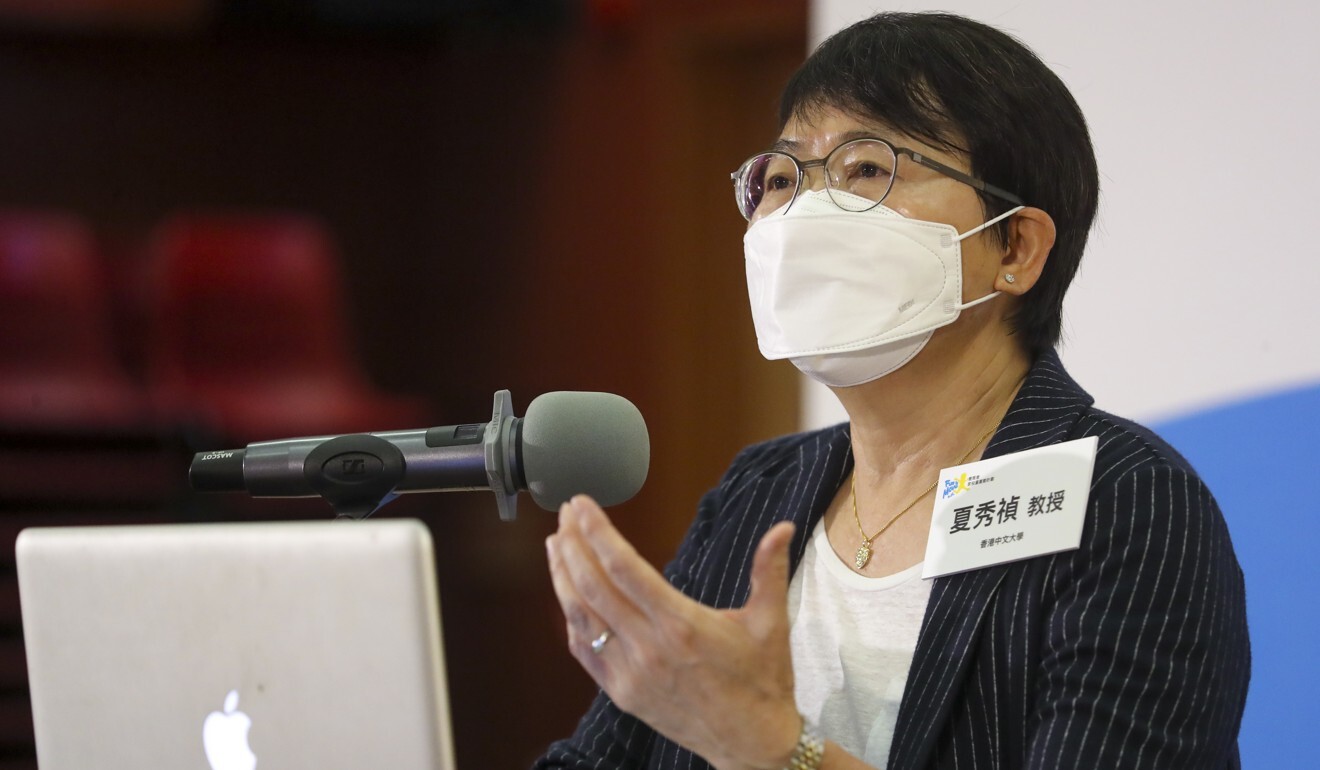 Sixty-three per cent of respondents said their children were now heavier, of which 11 per cent put the gains at 3kg or more. Some 61 per cent of parents said the daily average screen time had shot up, in many cases by more than one hour, while 28 per cent admitted their children were eating more.
Adding to the challenge, the children of 57 per cent of respondents were spending less time every day on physical activities, the poll found.
"Eating more and moving less could be a reason children have gained weight," said Amy Ha Sau-ching, the university's associate dean of research at the faculty of education and a professor at the department of sports science and physical education who carried out the survey in conjunction with the Jockey Club in February.
"When [children] exercise less, it could become a habit over time, which is not ideal," she warned, adding that regular physical activity could help relieve tension and stress and improve mental health.
The World Health Organization recommends children and teens aged between five and 17 should engage in at least 60 minutes of moderate to vigorous exercise daily, including activities that strengthen their muscle and bone at least three times a week.
Parents have also been enduring more stress. Separate research by Save the Children Hong Kong found three in four parents were more anxious during the pandemic, with poorer families particularly hard hit.
Nearly half of 255 parents polled by the group in March said they struggled with supporting their children's learning while also handling personal and work responsibilities. About 30 per cent of respondents said they lacked the technical skills required to support the online classes.
Forty-seven per cent felt their children were learning only "a little" or "nothing at all" during virtual classes, while almost a third said they had become less patient with their children.
Some 89 per cent of low-income parents said they felt increased anxiety, while parents with younger children also reported higher levels of stress.
Relief is coming however. The Education Bureau has announced that half-day face-to-face classes for about 900,000 kindergarten and school pupils will resume in full capacity on May 24.
Rules adopted in early April allowed schools to bring back two-thirds of their students, while only those schools that ensured their entire staff were regularly screened could bring back all students for half days.
One mother in her 40s said she had felt more stressed when helping with her nine-year-old son, who has ADHD, learn at home.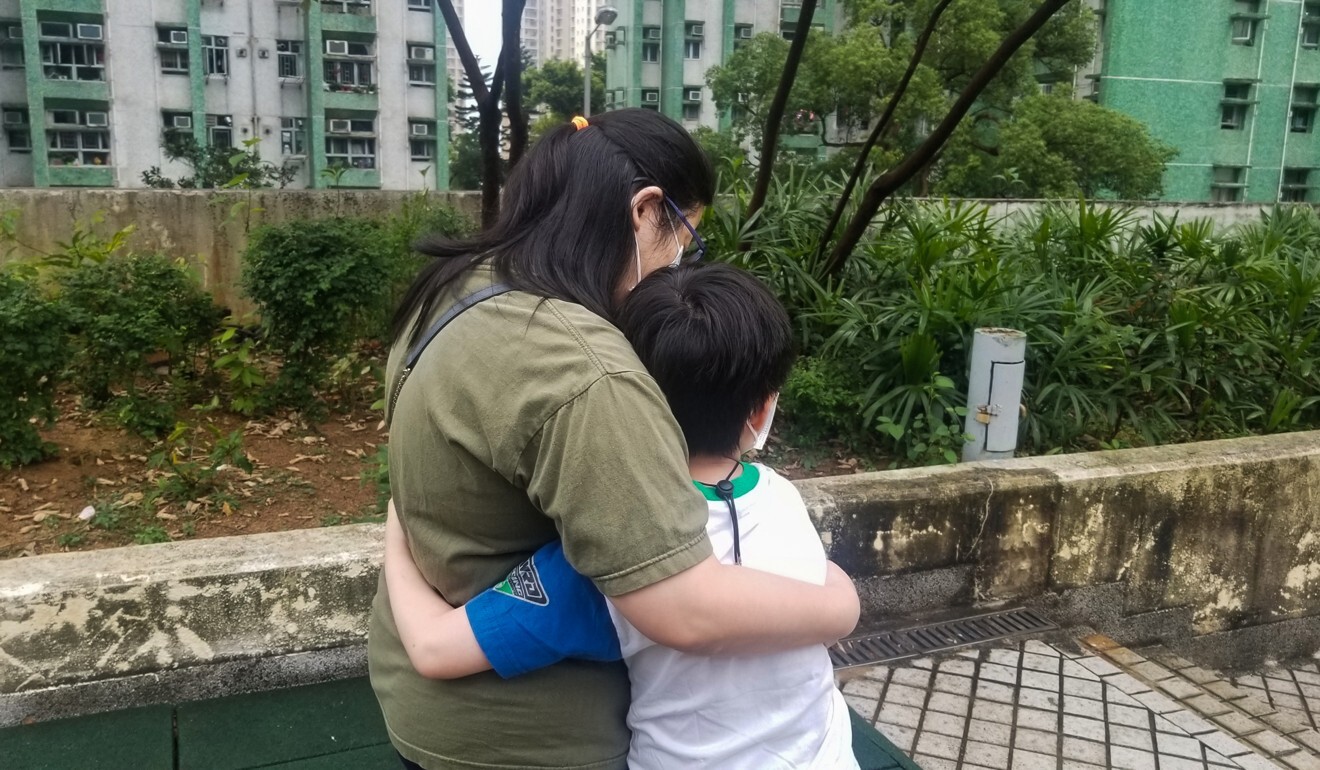 "During online lessons, [students] can be [easily distracted] by watching other videos, playing games or looking at photos," she said. "As a parent, I would feel frustrated when seeing such things happen … and more conflicts have arisen."
The mother said her son's academic results in subjects including Chinese and English language had worsened from 80 or 90 marks to only 60 or 70. But she believed the situation could improve as in-person classes resume.
This article appeared in the South China Morning Post print edition as: pupils gain weight in pandemic, poll finds