Exclusive
Priscilla Wong, police watchdog chief, set to head governing body of University of Hong Kong, city's top tertiary institution
Priscilla Wong, chairwoman of the Independent Police Complaints Council, is expected to take over from incumbent Arthur Li at start of next year
Her appointment comes amid leadership upheaval at HKU, following medical school head's departure and management looking to fill several senior posts
Priscilla Wong Pui-sze, a barrister who chairs the police watchdog, is set to be appointed the new head of the University of Hong Kong's (HKU) governing council, as part of a wider ongoing leadership reshuffle, the Post has learned.
She will succeed Professor Arthur Li Kwok-cheung, 76, on January 1 after he completes his sixth year on the job, according to multiple sources.
Hong Kong's top university has recently experienced an upheaval of its leadership ranks following the resignation of renowned epidemiologist Professor Gabriel Leung as head of its medical school, and the installation of new deans in several faculties over the past year, including Professor Fu Hualing in the law faculty. The university is also looking to recruit new deans of education, science and social sciences.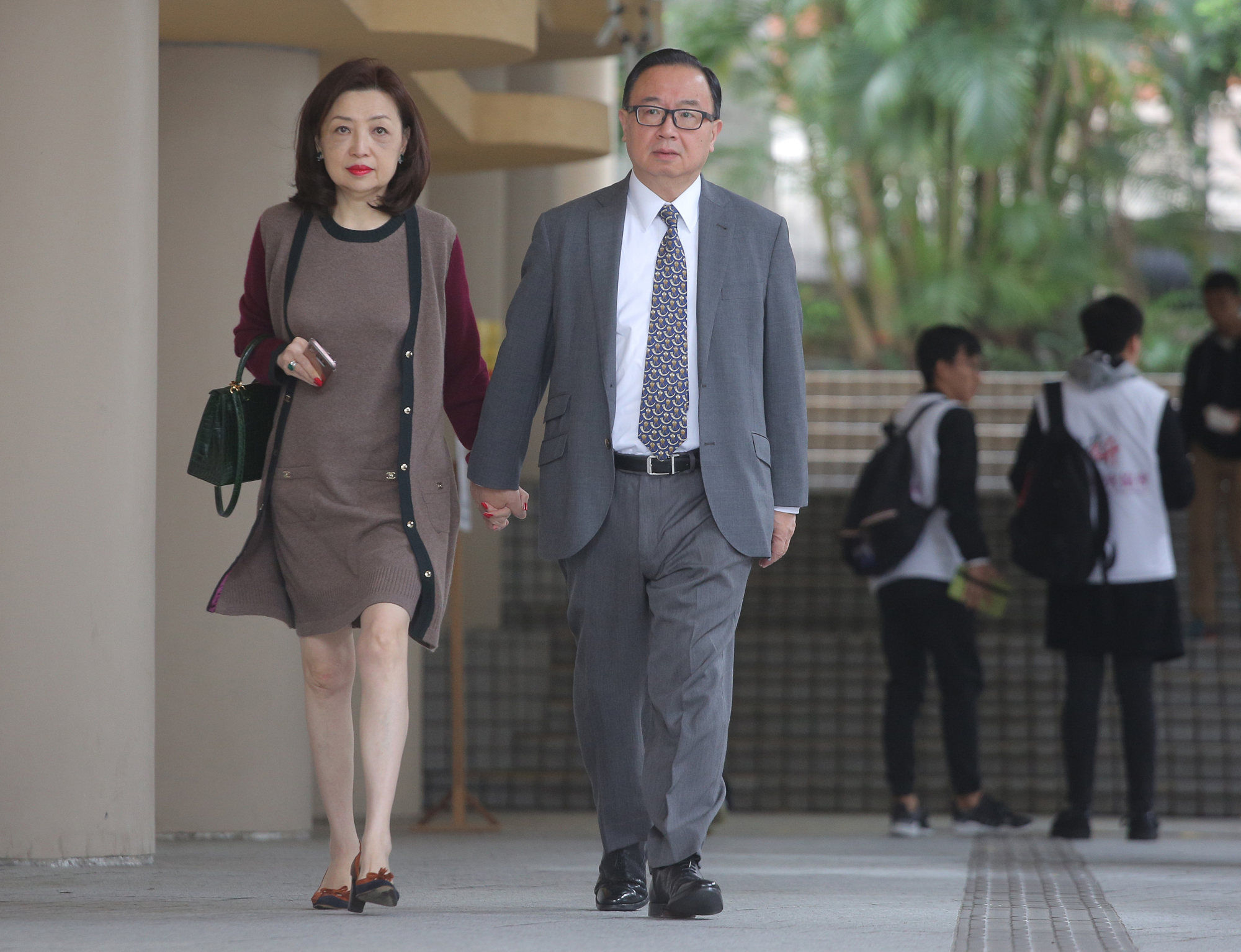 Word of Wong's impending appointment emerged after the university announced that president Xiang Zhang would stay on for another term, running through to 2028. Management disclosed the extension last month, nearly two years before his current term was set to end.
In May, low-profile lawyer Wong was appointed chairwoman of the Independent Police Complaints Council (IPCC), which reviews the force's handling of complaints against police and reports directly to Hong Kong's chief executive.
Observers had hoped Wong would find ways to strengthen the IPCC's investigatory powers and improve relations between the force and the public which soured during the 2019 anti-government
protests
.
Wong – the wife of pro-Beijing heavyweight Martin Liao Cheung-kong who is seeking re-election as lawmaker – is also head of the government-appointed Minimum Wage Commission and a member of the Shanghai arm of the nation's top political advisory body.
She is currently a member of HKU's governing council, which is responsible for managing the university's finances and staffing arrangements, as well as its future developments. Wong is also a board member of the Hospital Authority.
She was previously chairwoman of the Employees Compensation Assistance Fund board and a member of the Equal Opportunities Commission.
Wong did not respond to Post inquiries on Wednesday.
An HKU spokesman said the council chairman was appointed by the university chancellor, who is the city's leader, Carrie Lam Cheng Yuet-ngor. The Chief Executive Office's Office declined to comment on Wednesday.
A powerful position that had in the past been a source of controversy, the HKU council chairman is responsible for setting council meeting agendas and has the power to decide whether a member with a conflict of interest in a matter up for discussion can speak or vote on the issue.
The chairman heads a nominations committee in charge of recommending outside council members for appointment by the council.
Wong's appointment as head of the university's council is expected to be formally announced next month.
Arthur Li was announced as council chairman in the Government Gazette, the administration's official publication, on December 31, 2015, a day before his appointment took effect.
He is also a member of the Executive Council, Lam's de facto cabinet.
Li, often dubbed "King Arthur" or "The Tsar" for his combative style of governance in previous positions of public office, was made chairman of the university council in January 2016 for a three-year term, despite opposition from the pan-democrats, university staff and students. They claimed his installation was a government attempt to tighten control over the university. He was reappointed for another year in December 2018.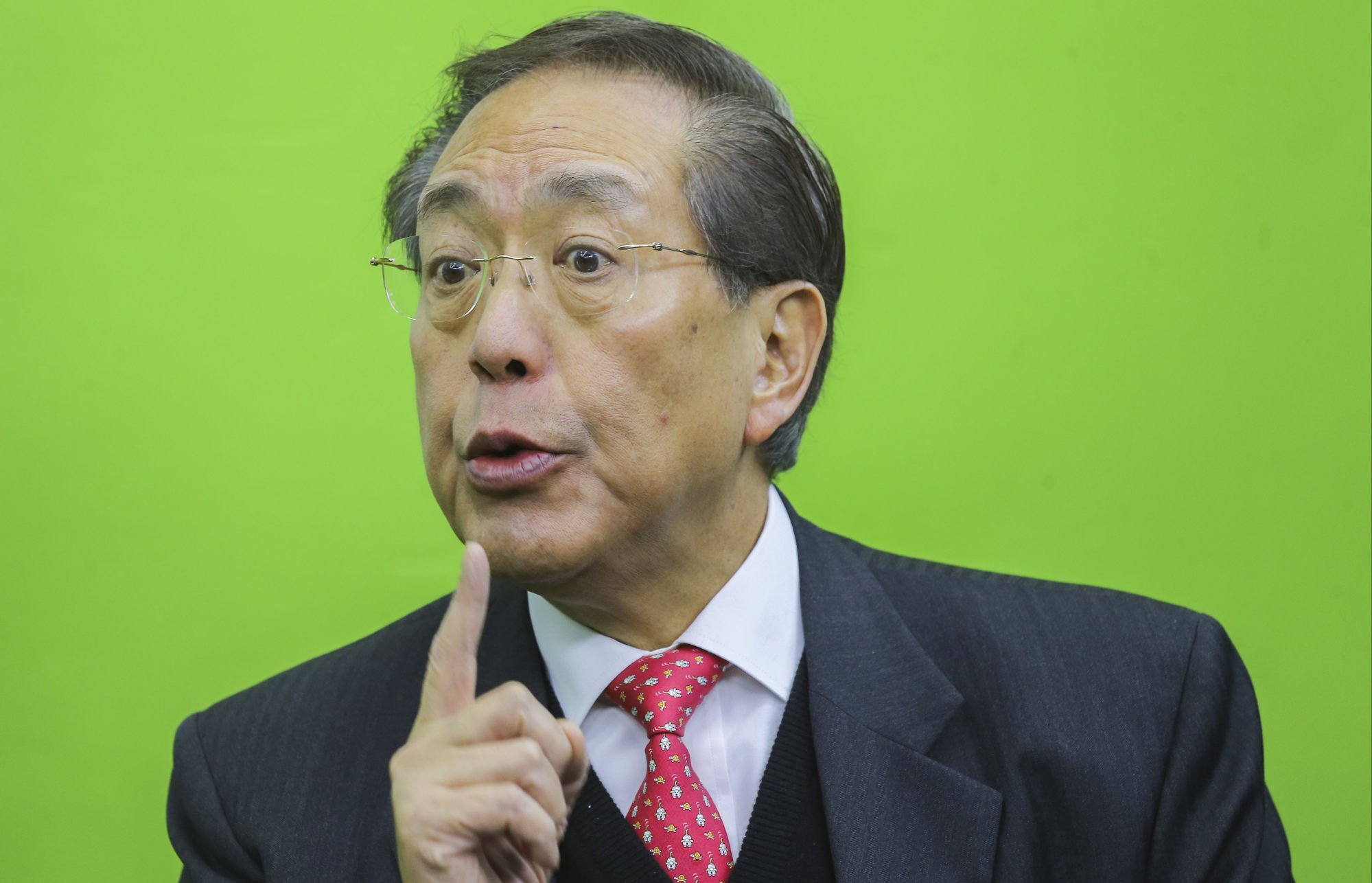 In August, Li was chosen to serve as a member of the Basic Law Committee, which advises the National People's Congress (NPC) Standing Committee, China's top legislative body, on matters relating to the city's mini-constitution. The move was seen by a source as a way of still giving him a role in public affairs after being asked to step down from HKU.
It is not unusual for chairmen of the city's universities' governing bodies to stay for several terms, but Li – who was appointed by previous chief executive Leung Chun-ying – hit several rough patches during his tenure.
Among incidents he handled were dealing with students who took part in both the 2014 Occupy protests and 2019's anti-government unrest.
He was also in charge when the university last year sacked law scholar Benny Tai Yiu-ting, co-founder of the Occupy protests which paralysed parts of main streets in Hong Kong.
While Li has steered the university through such difficult moments, including tensions with students, he is known for his decisiveness and tough stance on issues.
Even as the university is seeking to mend relations with the student body, Wong will be facing another set of challenges, including ensuring the HKU maintains its rankings internationally and keeps up with the competition, especially as local universities have branched out to the
Greater Bay Area
in search of fresh talent to nurture.
Meanwhile, Gabriel Leung will remain as medical faculty dean until the end of this academic year, before joining the Jockey Club to oversee its charities and community affairs. Leung's contract with the university was due to end in July 2023.
In October, HKU revealed that president Xiang Zhang would stay on for another term stretching through 2028, announcing the extension nearly two years before his current appointment is set to end.
Zhang, a Chinese-American physicist, was the first HKU president born and educated to the undergraduate level across the border.
One of the main challenges currently facing HKU management centres on how to improve its relationship with students in the wake of the 2019 protests.
In July this year, the university took the unprecedented step of severing all ties with its student union and vowed to investigate members who had approved a resolution "appreciating the sacrifice" of a man who stabbed a police officer in the back before killing himself.