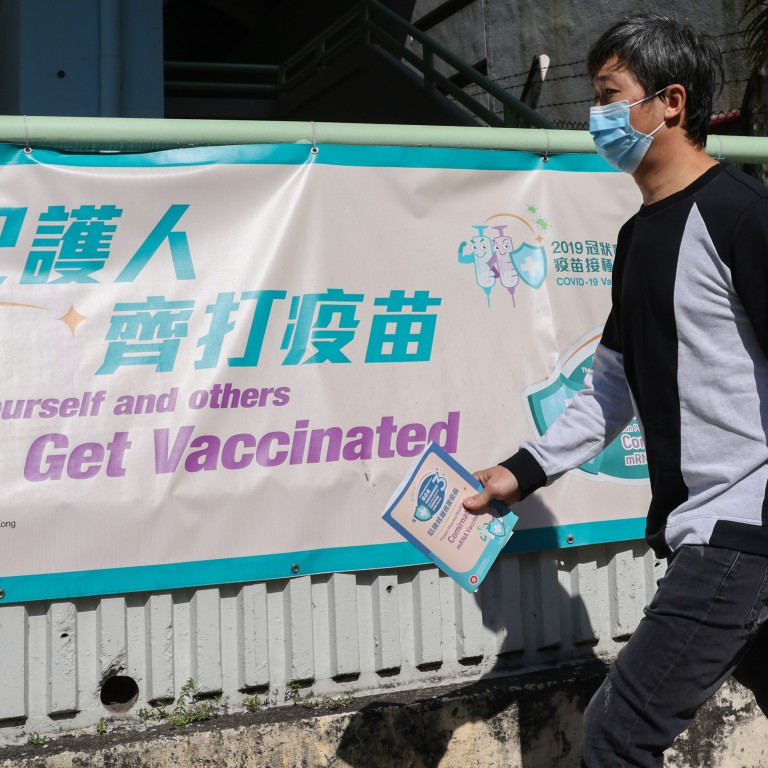 Coronavirus: staff, students at 2 Hong Kong universities face stiff penalties for failing to comply with vaccine, testing mandates
At Chinese University and Lingnan University, consequences for failing to comply with new rules for entering campus include involuntary withdrawal and forced leave
Other local universities say they too are requiring staff and students to either be vaccinated or submit to frequent testing, though they have not spelled out penalties
Staff and students at two universities in Hong Kong will be forced to take leave, let their contracts lapse or withdraw from their studies if they fail to submit Covid-19 vaccination or testing records under strict new rules governing access to campus.
The hardline measures are set to be introduced next month at Chinese University and Lingnan University, two of several public institutions of higher learning tightening rules for those entering campus, though the others have not spelled out the consequences of non-compliance.
Chinese University reportedly told staff who had not submitted their Covid-19 vaccination records or weekly testing results that their school IDs would be invalidated and they would be barred from campus if they did not supply the documents by January 10.
They were also told they would have to take annual or unpaid leave while barred, and that non-tenured staff would not have their contracts renewed when they expired.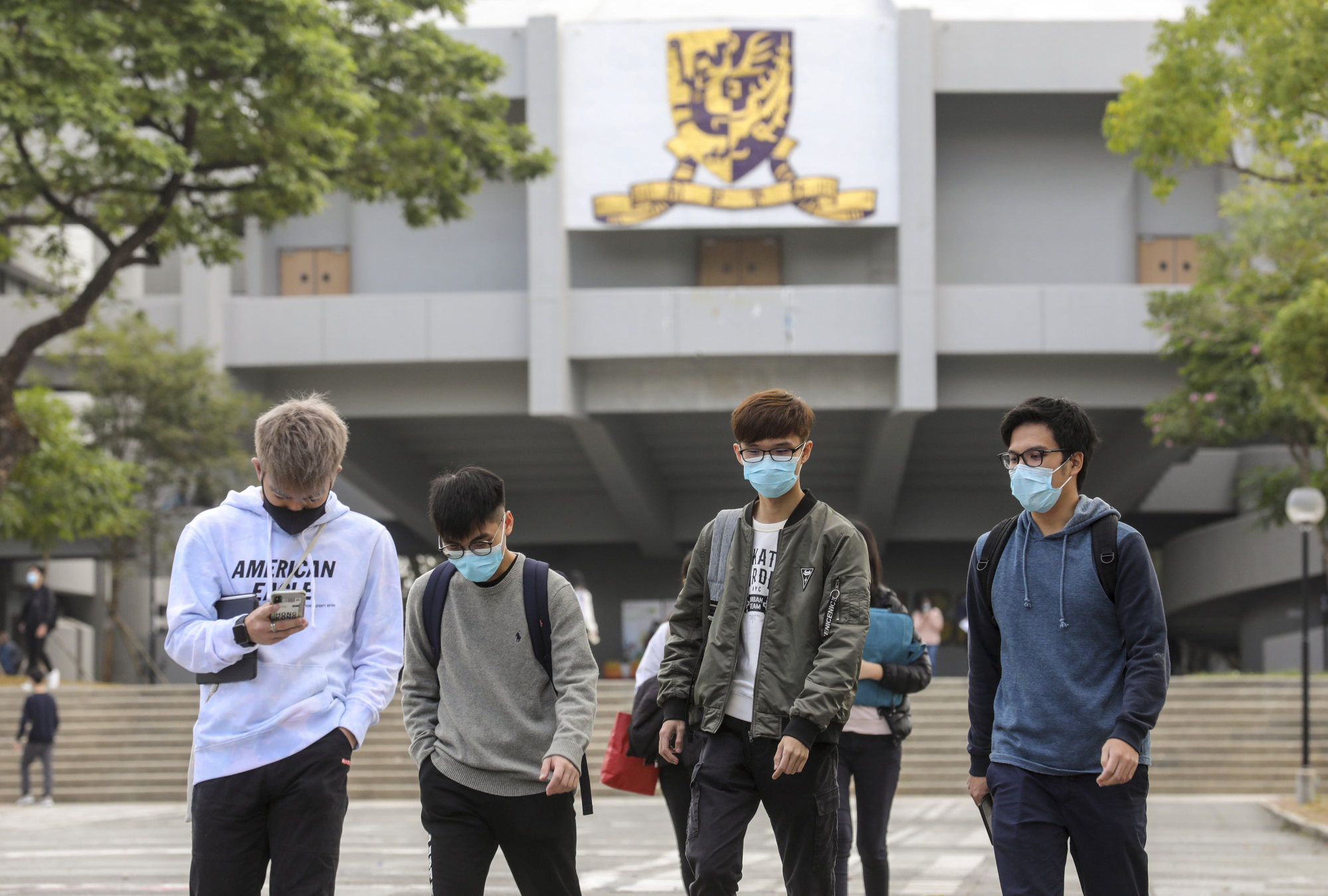 Non-compliant students would also not be allowed to set foot on campus or use university facilities, including libraries.
A spokeswoman for Chinese University said the heightened measures were an "appropriate" response to the ongoing public health risk posed by the pandemic, adding that students and staff had been informed about the entry requirements in October.
Lingnan University, meanwhile, similarly announced that non-compliant students and staff would be barred from entering campus starting from January 14. The students will be counted as absent, and will not be offered the option of attending classes online.
"A student who has been absent without leave for a period exceeding 30 calendar days in the aggregate in any term will be considered as having unofficially withdrawn from studies at the University," Lingnan warned in its announcement.
Staff would have to apply for annual or unpaid leave if they were barred from campus after a two-day grace period, it added.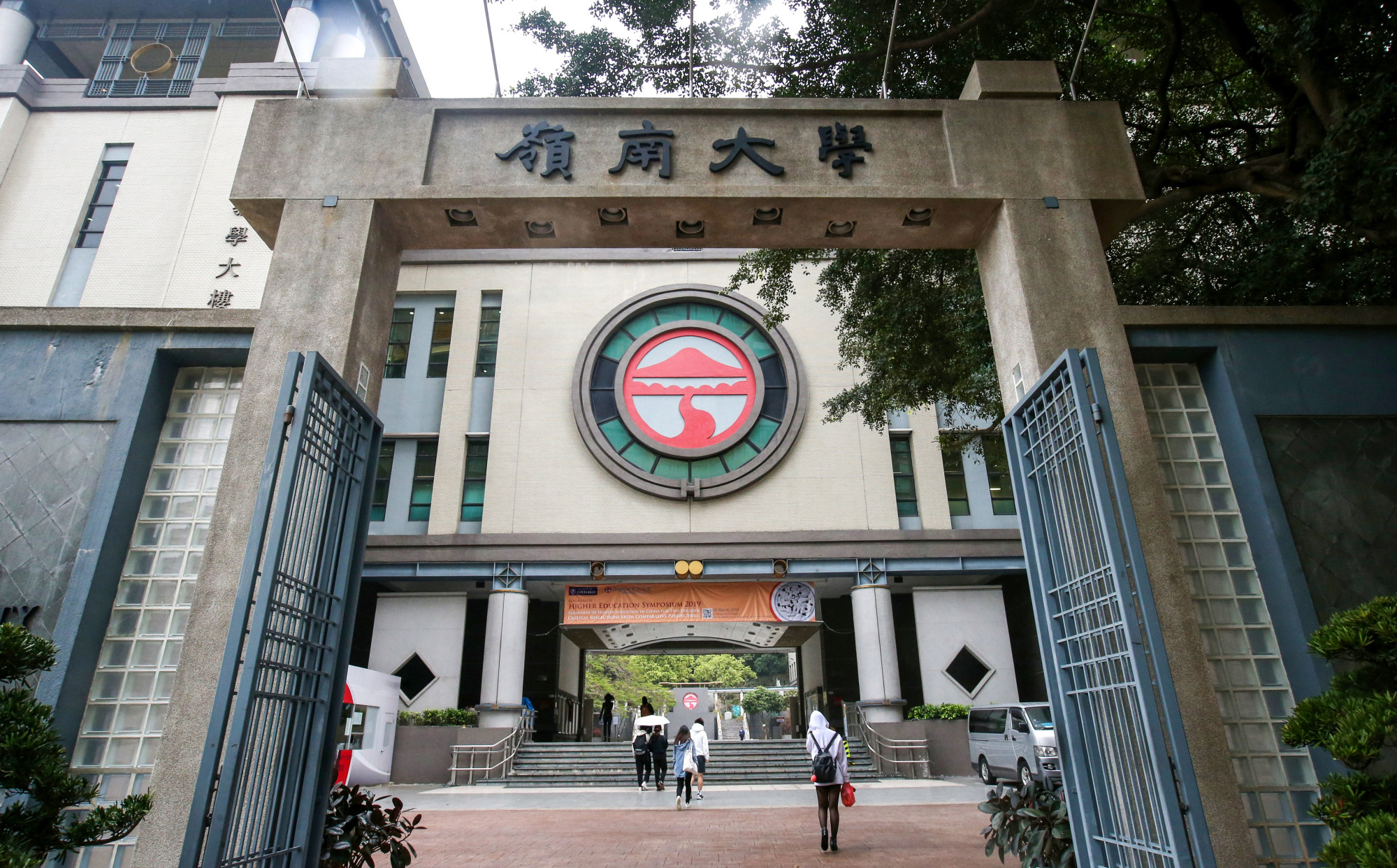 The harsh consequences were revealed as Hong Kong toughened quarantine and testing requirements for overseas arrivals in a bid to keep the highly transmissible Omicron variant out of the community. The city confirmed its first imported Omicron case in late November, and a total of 34 had been recorded by Wednesday.
Five other local public tertiary institutions – the University of Hong Kong, the Hong Kong University of Science and Technology, the Education University of Hong Kong, Baptist University and Polytechnic University – said they too would require students and staff to be vaccinated or undergo frequent testing, but declined to disclose the consequences of failing to comply.
Asked about its entry rules, the HKU supplied a letter sent to staff and students in early December saying "enhanced Covid-19 control measures" would be introduced from 17 January.
"From this date, anyone wishing to enter the campus will need either to be fully vaccinated or to take weekly self-tests," vice-president Ian Holliday wrote, adding that there would be no exemptions.
A spokeswoman for HKUST said it would not "penalise staff for not complying with the vaccination or regular testing requirements, but if staff members continuously disobey the policy, they will not be able to enter the campus to perform their duties".
While non-compliant students would not be expelled, she added, they would not be able to attend face-to-face lectures and other in-person academic activities.
EdU said it had previously announced that all staff, students and visitors entering campus had to be fully vaccinated. Students and staff who were not would need to submit medical certificates explaining why in order to apply for testing subsidies.
Baptist University referred the Post to an October announcement saying students and staff had been required to be vaccinated or possess a negative test result to enter campus since the end of that month.
PolyU said it would resume face-to-face classes and activities next term, and all students and staff had to be vaccinated or submit testing results.
City University, meanwhile, said it was not requiring staff or students to be vaccinated or tested, but it was encouraging them to consider getting jabbed according to their personal needs.